Most expensive types of used cars in the US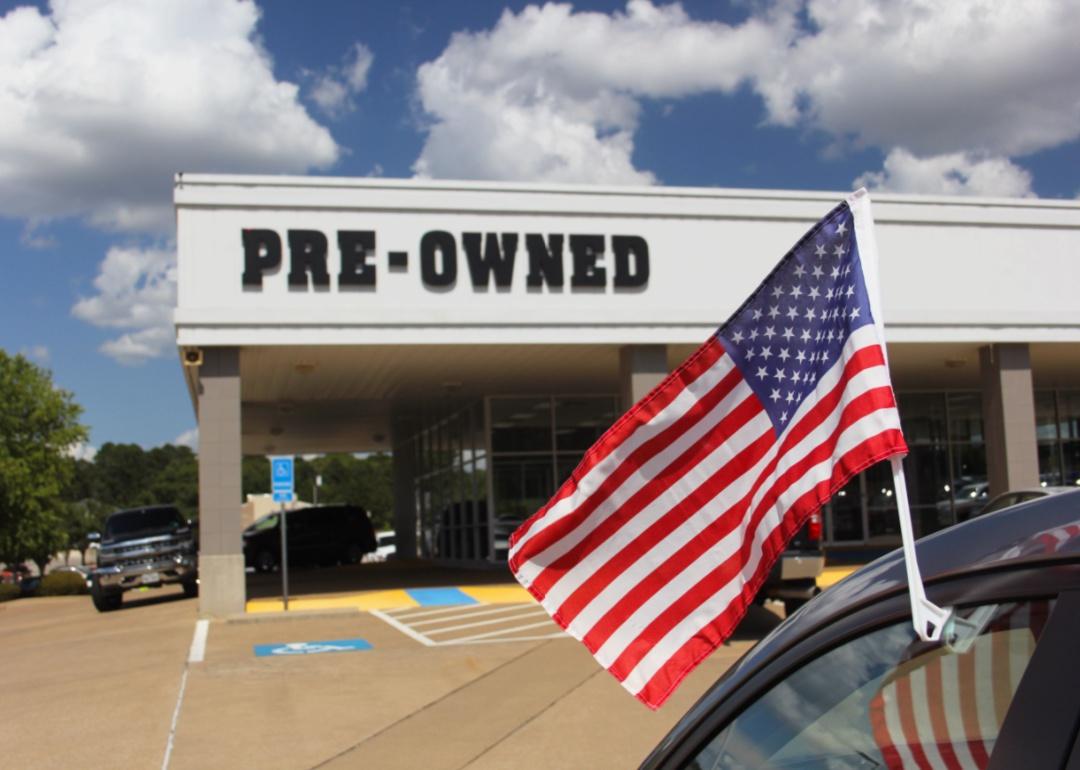 LMPark Photos // Shutterstock
Most expensive types of used cars in the US
A used car lot with an American flag.
Car buyers visiting used car lots a year ago may have been in shock as prices reached a fever pitch, driven by low inventories nationwide. Those prices are coming down this year, but some types of vehicles are going to command higher prices than others based on how many are floating around in the used car market.
CoPilot ranked the five most expensive used car body types in April 2023, using its own proprietary data. Exotic cars were excluded from this analysis.
Used cars cost $31,492 on average in April, according to CoPilot data. Used car prices peaked in July 2022 and have been on a downward trajectory since then as higher interest rates have made vehicle loans more unwieldy for some consumers. The Consumer Price Index shows that the price of used cars and trucks fell 11.2% from March 2022 to March 2023.
A shortage of computer chips for U.S. manufacturers in recent years has led to a monumental drop-off in new vehicle inventory. It's a trend that forced many buyers into the used vehicle market to acquire the specific colors, makes, and models they wanted, driving up prices in the used car market as a result.
Consumers should be wary of used vehicles that come with few details about their history including past accidents and maintenance. Certified pre-owned vehicles typically offer the most certain path forward for buyers who want a vehicle that isn't going to surprise them with maintenance costs after purchase. Consumer Reports recently adjusted its advice for consumers looking to buy a vehicle by acknowledging that in today's used car market, CPO can be a "wise" choice despite potentially being more expensive than similar uncertified cars.
---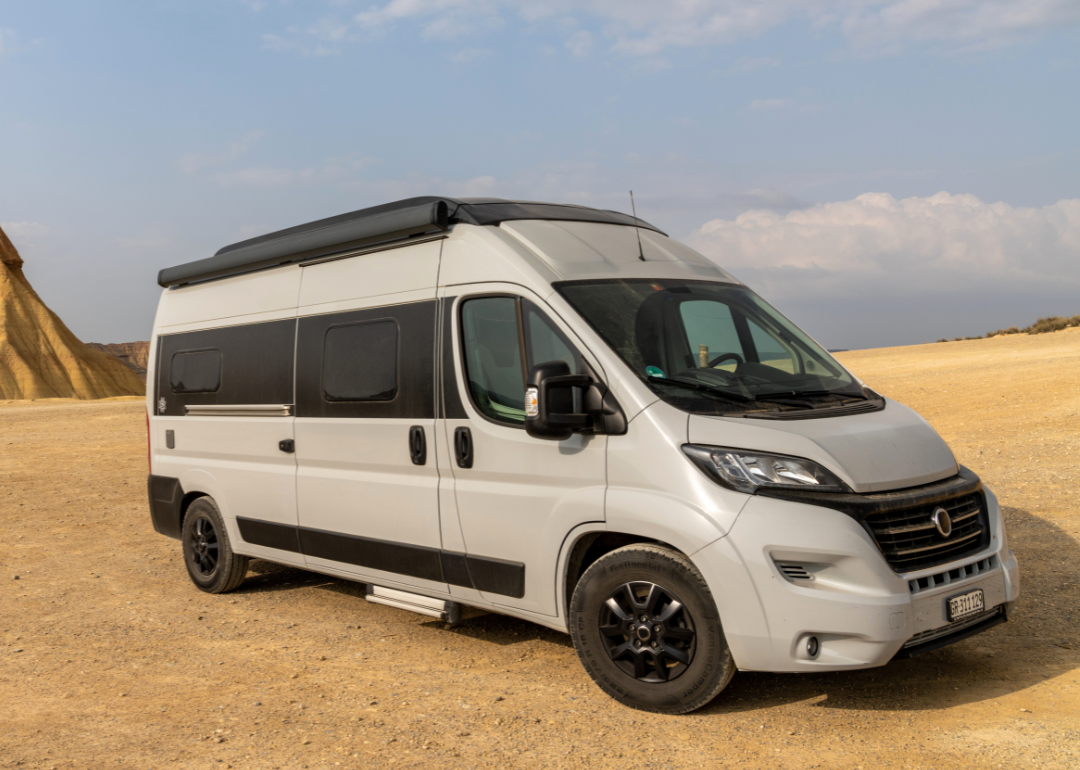 Canva
#5. Van
A gray van parked in a desert setting.
– Average used price, April 2023: $37,698
— Change from March: -$300 (-0.8%)
— Annual change: -$2,600 (-6.5%)
A family favorite that's been supplanted by the advent of SUVs in recent decades, vans still rank among the most expensive used vehicles on the market today. Vans have come down in price a few thousand dollars since they reached a peak in fall 2022; however, CoPilot data reveals that consumers looking to buy one today should expect to pay a 74% premium over pre-COVID prices.
---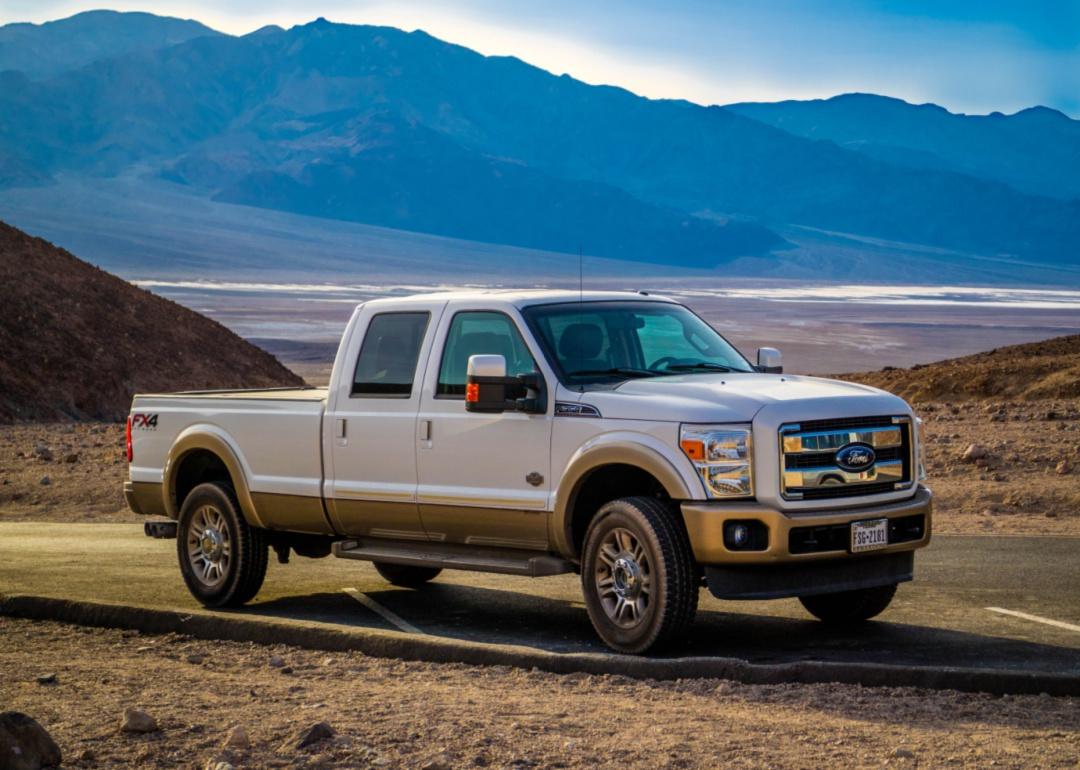 Cheri Alguire // Shutterstock
#4. Truck
A white extended cab Ford truck with mountains in the background.
– Average used price, April 2023: $40,598
— Change from March: +$700 (+1.8%)
— Annual change: -$600 (-1.5%)
Trucks are fetching a higher price tag than minivans—at around $40,000 in April. CoPilot data suggest that, on average, trucks cost consumers about 30% more than they would have if pre-COVID price trends continued. Continued strong demand for used and new trucks in the U.S. has driven profit for automakers like Ford as they race to bring more electric vehicles, including electric trucks, to market. An easing of supply constraints on new truck models this spring could spell further price declines in the used market for consumers who can wait.
---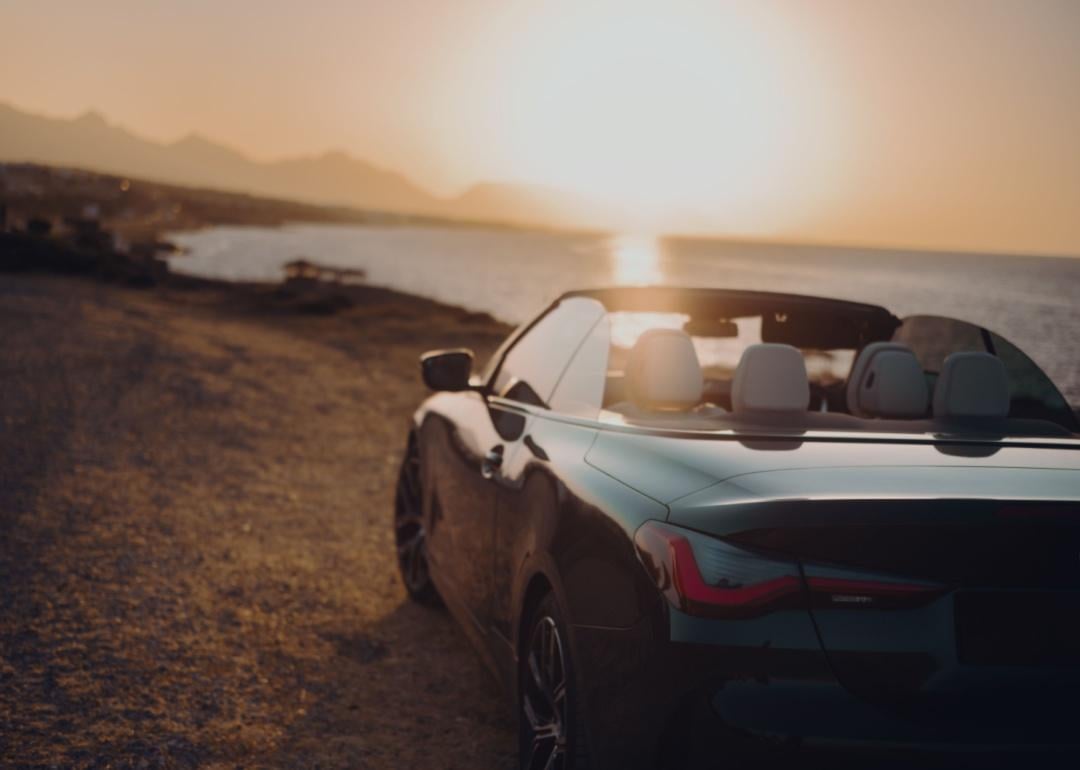 stockfilms88 // Shutterstock
#3. Convertible
A black convertible by the sea at sunset.
– Average used price, April 2023: $41,958
— Change from March: +$1,100 (+2.7%)
— Annual change: -$500 (-1.2%)
Convertibles are commanding a roughly 43% premium over pre-COVID price trends, according to CoPilot data. That equates to roughly $12,000 more on average. But compact luxury convertible prices are dropping faster than other types of convertibles.
---

Canva
#2. SUV
A blue Nissan SUV parked in a field at sunset.
– Average used price, April 2023: $41,980
— Change from March: +$1,600 (+4.0%)
— Annual change: -$2,600 (-5.8%)
Is there anything more American than dropping the kids off at school in a big white Chevy Suburban? Consumer demand for SUVs has only grown in the U.S. over the last two decades, and the trend has been seen in other parts of the world, too. As electric vehicles are introduced to the market, a growing number are large trucks and SUVs—not the stereotypical sedan that the terms "EV" or "hybrid" may conjure up.
---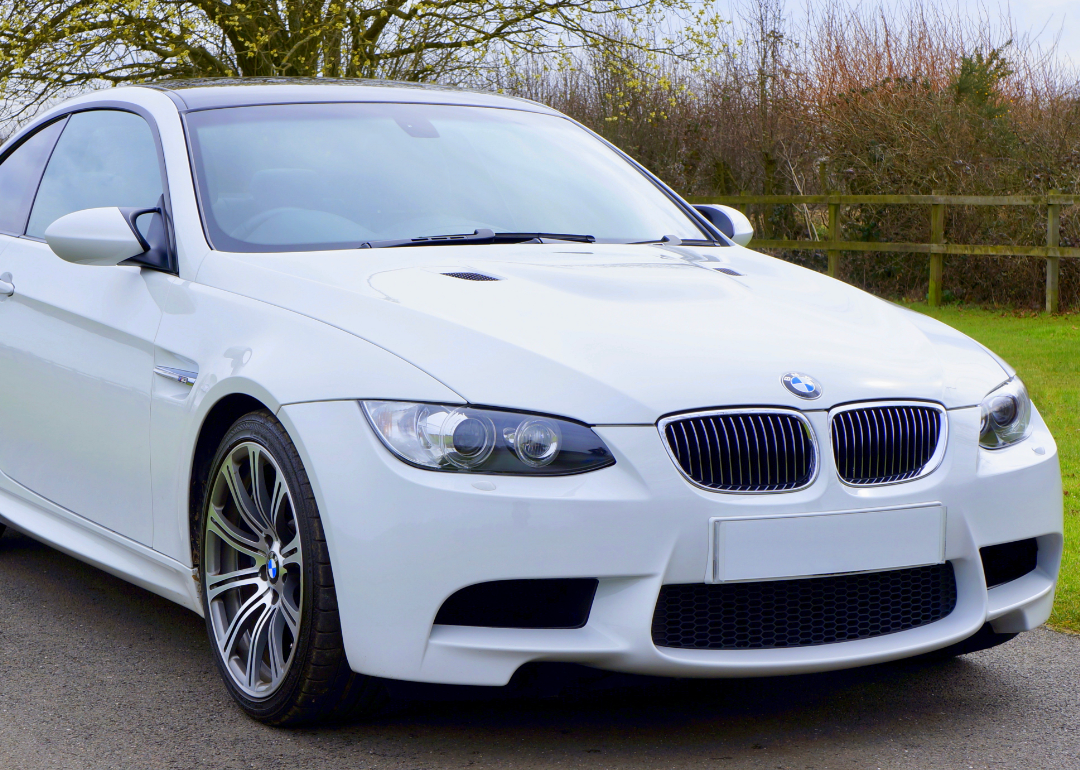 Canva
#1. Coupe
A white BMW coupe.
– Average used price, April 2023: $43,497
— Change from March: +$700 (+1.6%)
— Annual change: +$500 (+1.2%)
The two-door coupe takes first in this ranking of expensive used car models. This is the class of vehicle that includes the Chevy Camaro, Porsche 911, and a number of other auto enthusiast favorites. The sleek two-door design and focus on performance come at a price, however, if you're purchasing in the used vehicle market. Consumers looking for a car like this are going to pay a 46% premium—or roughly $14,000—over pre-COVID price trends, according to CoPilot data.
Data reporting by Paxtyn Merten. Story editing by Jeff Inglis. Copy editing by Tim Bruns.
This story originally appeared on CoPilot and was produced and
distributed in partnership with Stacker Studio.
---