'It's a sick game for him': Las Cruces man on trial for attempted murder, accused of brutally beating pregnant girlfriend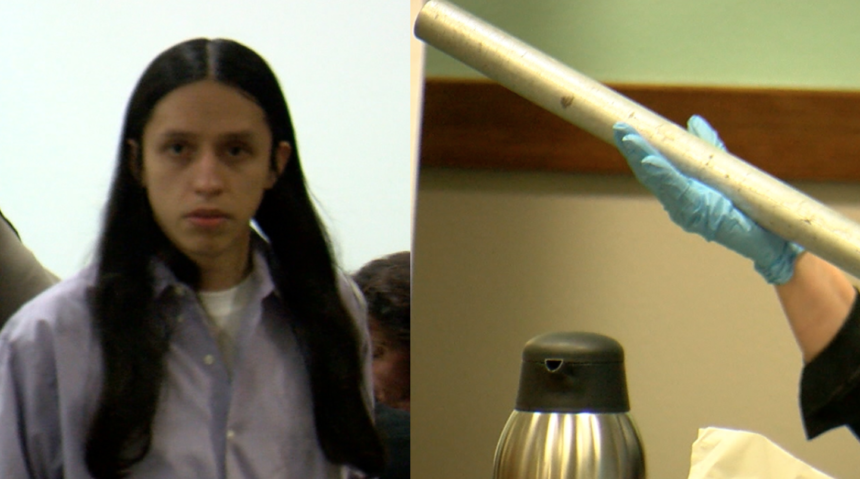 LAS CRUCES, New Mexico -- Trial started Monday for a Las Cruces man who is accused of brutally beating his 15-week pregnant girlfriend over the course of two days, resulting in the woman having a miscarriage.
Timothy Trejo-Vigil is accused of beating Angel Swanson with a metal pipe and a broken broom stick on May 9 and 10 of last year at their home in the 2300 block of Lester.
During opening arguments, prosecutor Anne Marie Peterson told the jury: "He beat her with so many different items, from his fists, to a metal pipe, to two different broom sticks, breaking the broom stick into three different pieces over the head of miss Angel Swanson."
Prosecutors said after Swanson dropped a kitchen knife Trejo-Vilgil had asked her for, he kept her locked inside the room where he beat her and made her pee in a bottle.
"As he's beating her, he's repeatedly telling her 'I want you to die, I wish you were dead, I'm going to kill you,'" Peterson said.
Detective Connie Heard responded to the scene that night.
During her testimony Monday she said, "It was honestly one of the worst cases I've seen."
She testified there was blood on the walls, the bed, the sheets and on the blades of the ceiling fan.
Testimony revealed Swanson was bruised and bloody with a large wound to her head and she had a large gash on her forehead. Her face was entirely swollen, her eyes nearly shut with bruising on her back and chest, bite marks on her feet and stab and burn marks on her knees.
"For 3 months, she was in the hospital just trying to recover from the excessive damage he'd done to her body," Peterson said.
Investigators found several items inside their home including a metal pipe, a machete, a crowbar and a wooden pole with nails sticking out of it.
Peterson told the jury Trejo-Vigil would punish Swanson when she didn't obey him.
"The defendant is full of anger, full of rage. It's as a sick game for him" Peterson said.
Swanson is expected to testify Tuesday.
Trejo-Vigil is facing a slew of charges including attempted murder.
If you or someone you know is struggling with domestic violence, you can call the National Domestic Violence hotline at 1-800-799-7233.