'He will die': Fianceé of Otero County Prison inmate with heart failure fearful amid virus outbreak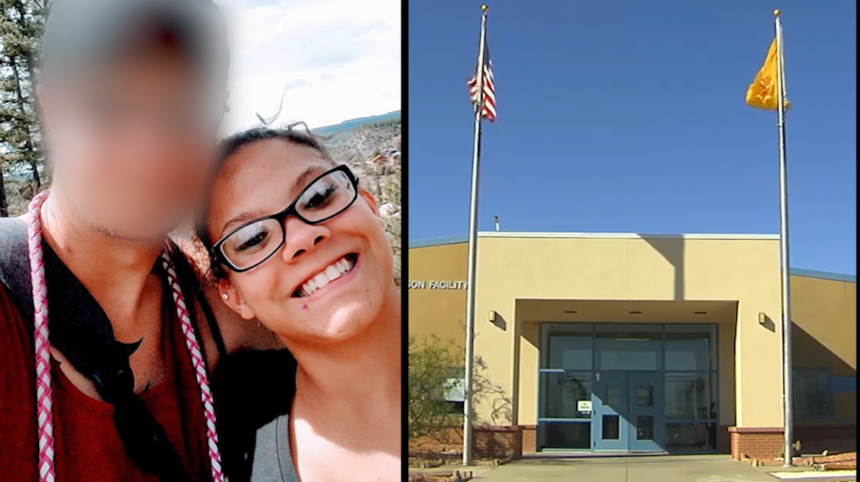 CHAPARRAL, New Mexico -- As the number of prisoners infected with Covid-19 increases rapidly inside the walls of the Otero County Prison, one inmate's fianceé is incredibly fearful about his chance of contracting the virus.
"It's just a really scary feeling," said Tapanga Blincoe. "It's like your heart's breaking, knowing you can't do anything about it. Just sit there and wait."
Blincoe asked ABC-7 not to identify her fiancé, for fear of retaliation inside the prison. She said she feels "anxiety, depression and sadness" when she sees the number of cases at the prison grow.
As of Friday afternoon, a total of 79 state and federal inmates in the facility had contracted coronavirus.
"You want to help and you know you can't," said Blincoe. "I'm trying to stand up for all of them."
Blincoe said her fiancé has served three years of his 13-year sentence for armed robbery and being a felon in possession of a gun. However, she said she worries about him surviving the next ten years if the virus continues to spread.
"He will die," said Blincoe. "He's really high-risk. He deserves to be let out and released, so he can live what life he has left."
She shared documents with ABC-7 that show her fiancé has dilated cardiomyopathy and diastolic congestive heart failure, among other conditions.
In a statement, a spokesman for the private company managing the prison's medical team and officers said they are following Centers for Disease Control guidelines to minimize the risk to detainees and staff.
"Because of privacy laws, we are unable to speak about a particular individual's medical case, but we can say we have a team of healthcare professionals at the facility who provide whatever medical services are necessary for the health and well-being of those we serve," wrote Issa Arnita, the spokesman for Management & Training Corporation.
Arnita told ABC-7 that the prison mandates temperature screenings, masks for all staff and inmates, as well as ample personal hygiene products for inmates.
"The health and safety of our staff and the men and women in our care is our top priority," wrote Arnita. "Individuals with medical conditions are monitored regularly by our medical team. And inmates can request to be seen by the medical unit at any time."
However, New Mexico's governor has indicated her belief that the prison company had failed to take many of those precautions prior to the outbreak occurring. She also criticized the U.S. Marshals Service, which is responsible for the prison, for allowing the conditions that led to the outbreak.
"They didn't they didn't take any of our standards for how you visit, how you are training staff, what you do for infection control, mandating that guards and staff have masks. And this is a huge failure," Gov. Michelle Lujan Grisham said recently.
She said New Mexico would require testing of all detainees and inmates at the Otero facility and other New Mexico detention facilities that contract out prison operations through the federal agencies.
She said she expects federal resistance but vowed to use state and local regulatory powers to try to push compliance.