25 musicians you assumed were American but aren't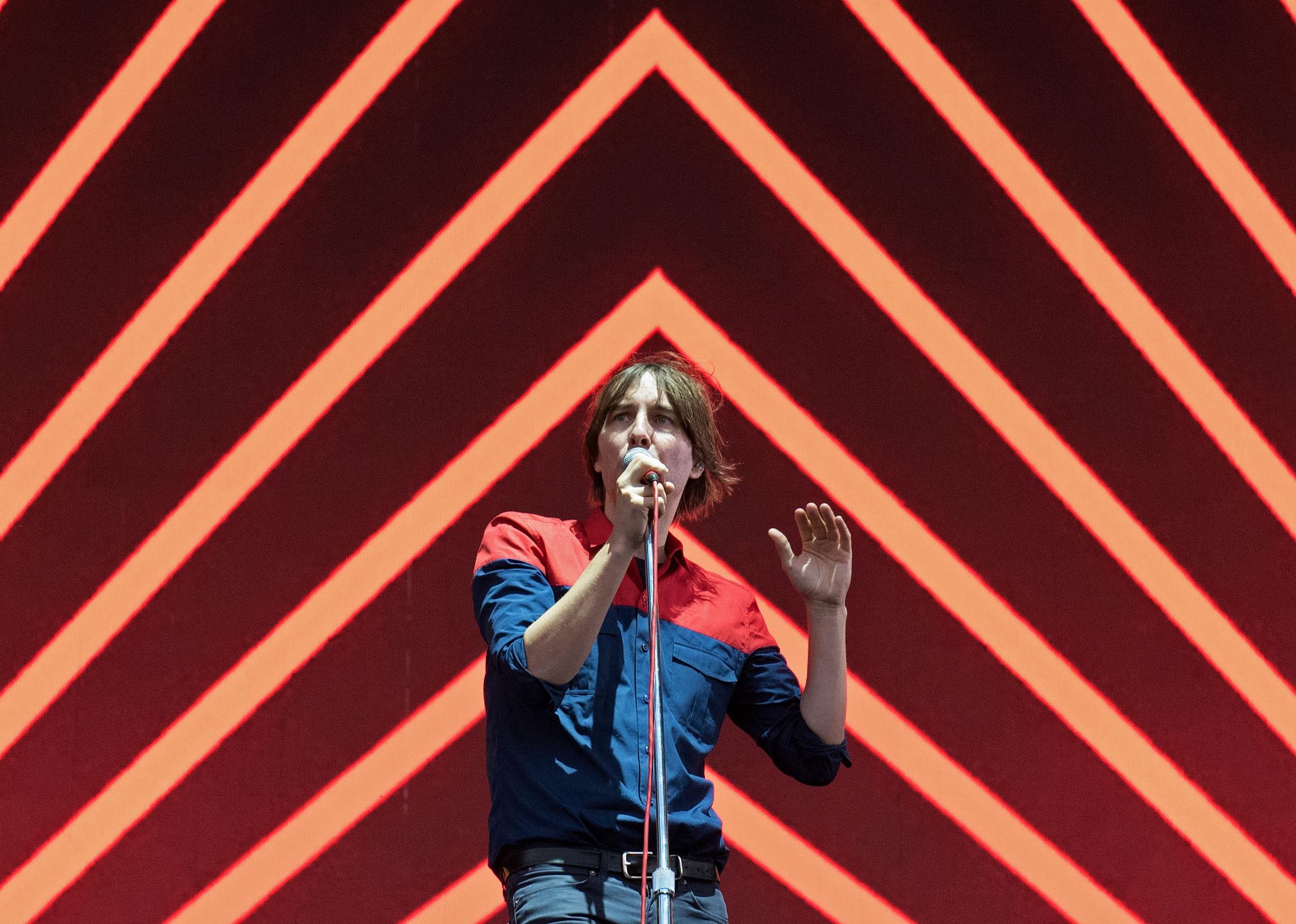 ALICE CHICHE/AFP // Getty Images
25 musicians you assumed were American but aren't
Phoenix lead singer Thomas Mars performing on stage.
The U.S. has the largest music market in the world, according to the International Federation of the Phonographic Industry. This is hardly surprising, considering the startling influence that American cultural exports like music, movies, and television have abroad. Add to that the historical phenomenon of non-American, English-speaking musicians singing with an Americanized accent, and the misconception that most popular Anglophile musicians are based in the U.S. becomes even more prevalent. Meanwhile, implicit assumptions and biases that whiteness and speaking English are stand-ins for American-ness perpetuate racism both in the music industry specifically and in American culture more broadly.
American music is far from homogenous, but influential genres that originated within the U.S. are vast and recognizable. Much of music considered to be "American"—from rock to jazz, country, hip-hop, and rap—was created by Black Americans before being adopted (and often, appropriated) by white musicians. Musical styles and instruments from all over the world have always been folded into the nebulous category that is American music, leaving its boundaries blurry and ever-changing.
Stacker combed through music libraries, news reports, and biographies to discover which musicians and bands are frequently mistaken for American acts. Artists who began their music careers in other countries, or spent a significant amount of their life in another country before moving to the U.S., were included on the list.
---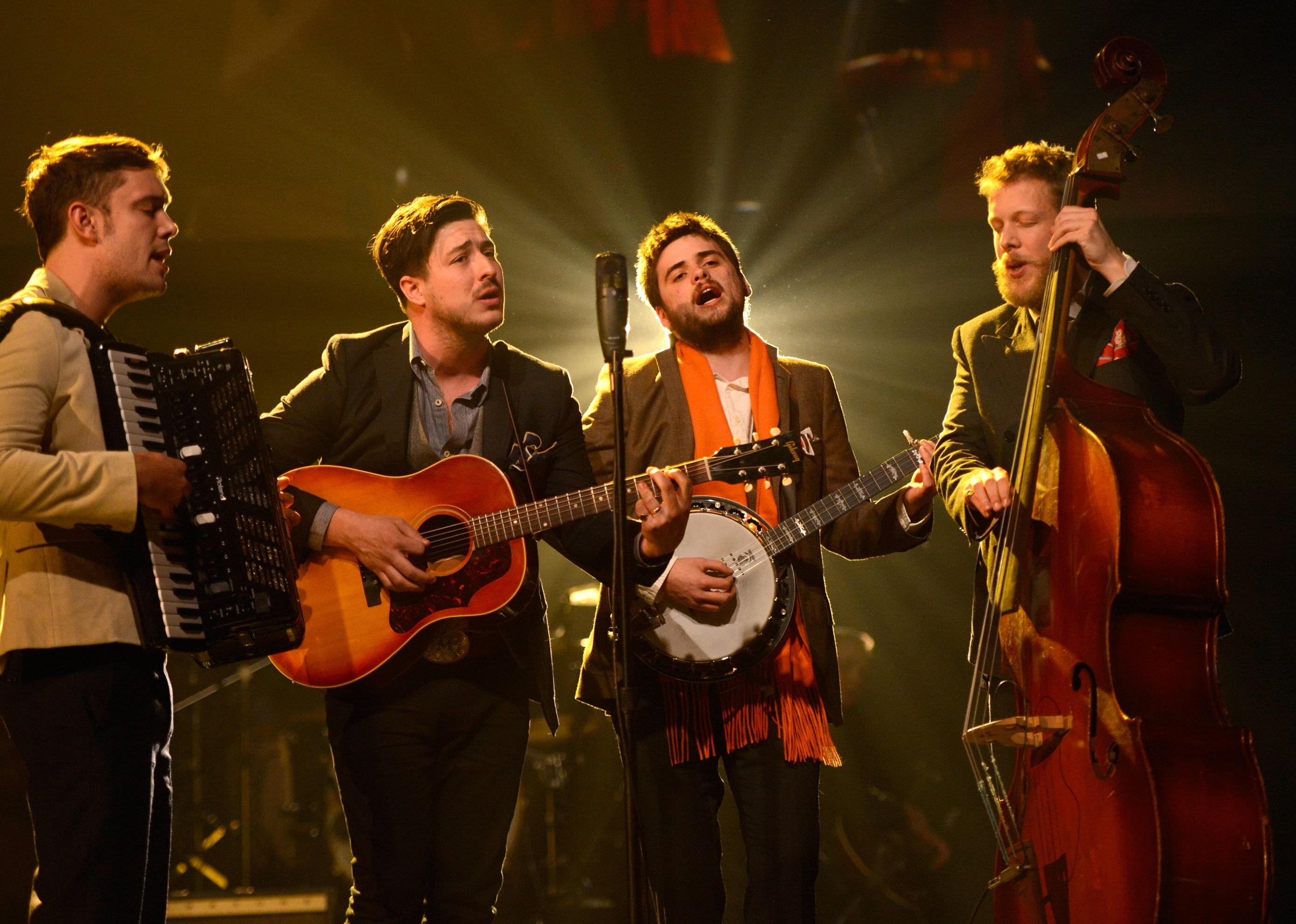 Kevin Mazur/WireImage // Getty Images
Mumford & Sons
Mumford & Sons performing onstage.
While bandleader Marcus Mumford sings with an unmistakable British accent, Mumford & Sons' folk and bluegrass-rock sound evokes Appalachia and the American South more than it does London, where the band originated. This sound reportedly comes from the band members' early musical influences, many of which were American, including Count Basie, Bob Dylan, and Bruce Springsteen.
---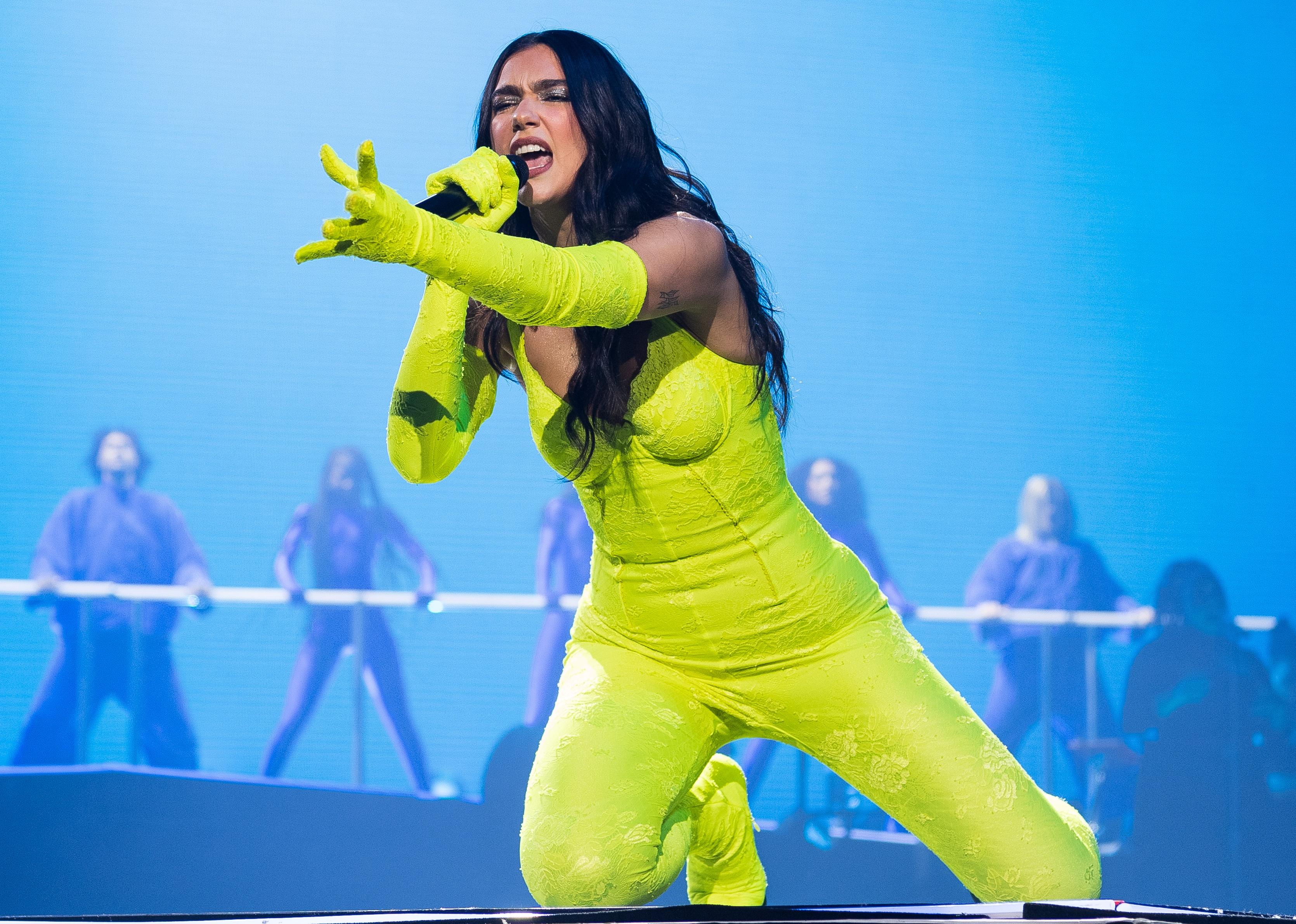 Jason Koerner/Getty Images for Permanent Press Media // Getty Images
Dua Lipa
Dua Lipa performing onstage in a neon yellow green jumpsuit.
Pop star Dua Lipa has confused fans for years due to discrepancies between her singing and speaking accents. While speaking, Lipa has a detectable British accent, while her songs have little trace of her London roots. This widespread confusion came to a head in 2019, when the singer took the stage to deliver her acceptance speech after winning a Grammy for her song "Electricity," giving way to a Twitter storm of fans and others expressing their shock after hearing her speaking voice for the first time.
---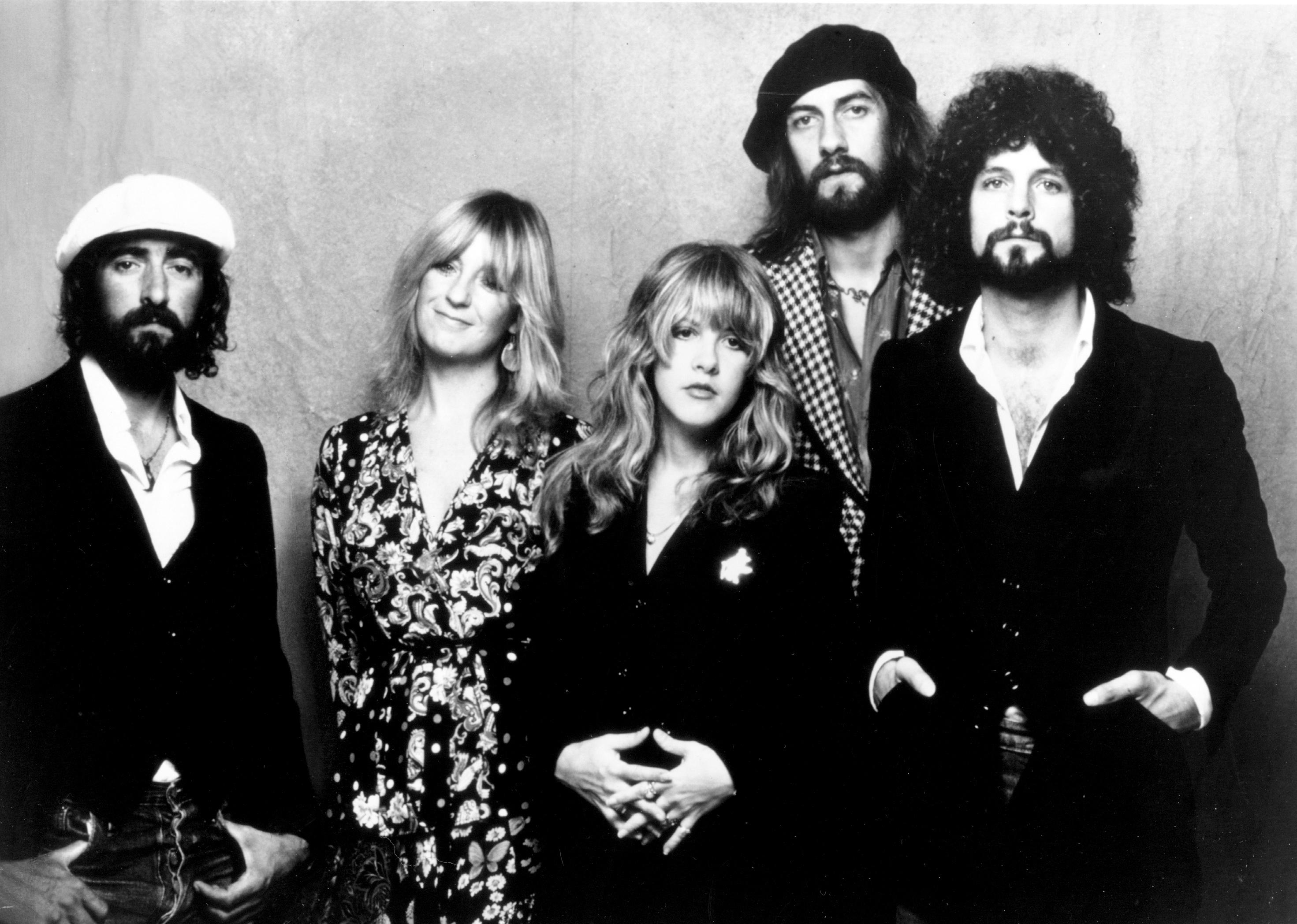 Michael Ochs Archives // Getty Images
Fleetwood Mac
Fleetwood Mac posing for a portrait.
Fleetwood Mac began in England with British band members Peter Green, Mick Fleetwood, and John McVie, along with Christine McVie, who joined a couple of years later. After undergoing several lineup changes, the band was ultimately joined by Lindsey Buckingham and Stevie Nicks, two Americans. The group recorded their legendary album "Rumours" in Los Angeles and Sausalito, California, and became so popular in the U.S. that they've remained a fixture of 1970s California mythos, despite their British origins.
---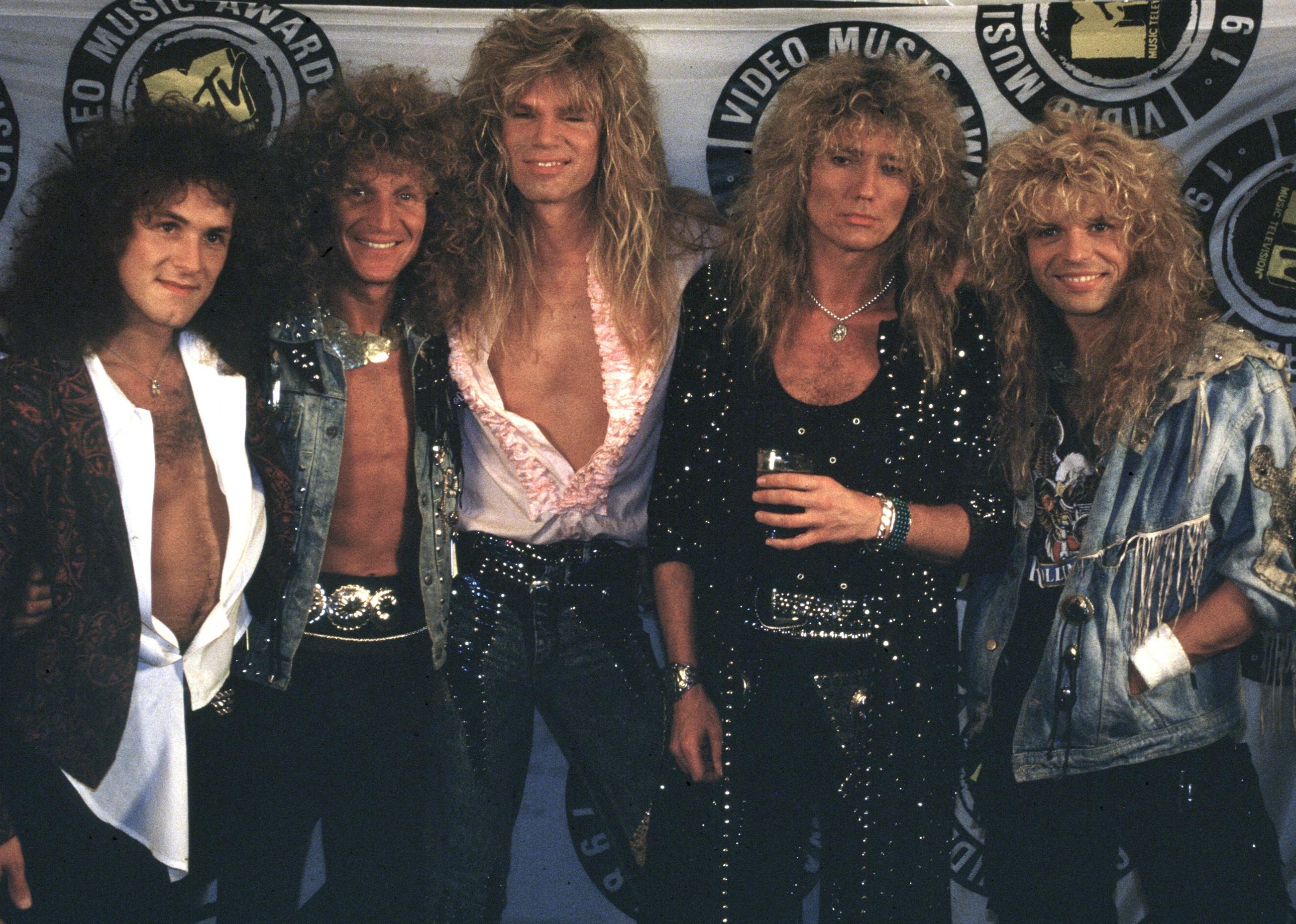 Getty Images/Bob Riha, Jr. // Getty Images
Whitesnake
Whitesnake posing for a picture.
This British band started out with a blues-rock sound and only moderate success in the U.K. and the U.S. After switching to David Geffen's U.S. label in 1982, however, the group took on a harder rock edge to better cater to changing tastes and released a hit album which took American listeners by storm. Their American label, coupled with a blues-tinged rock sound and an imperceptible British accent, misleadingly hint at American origins.
---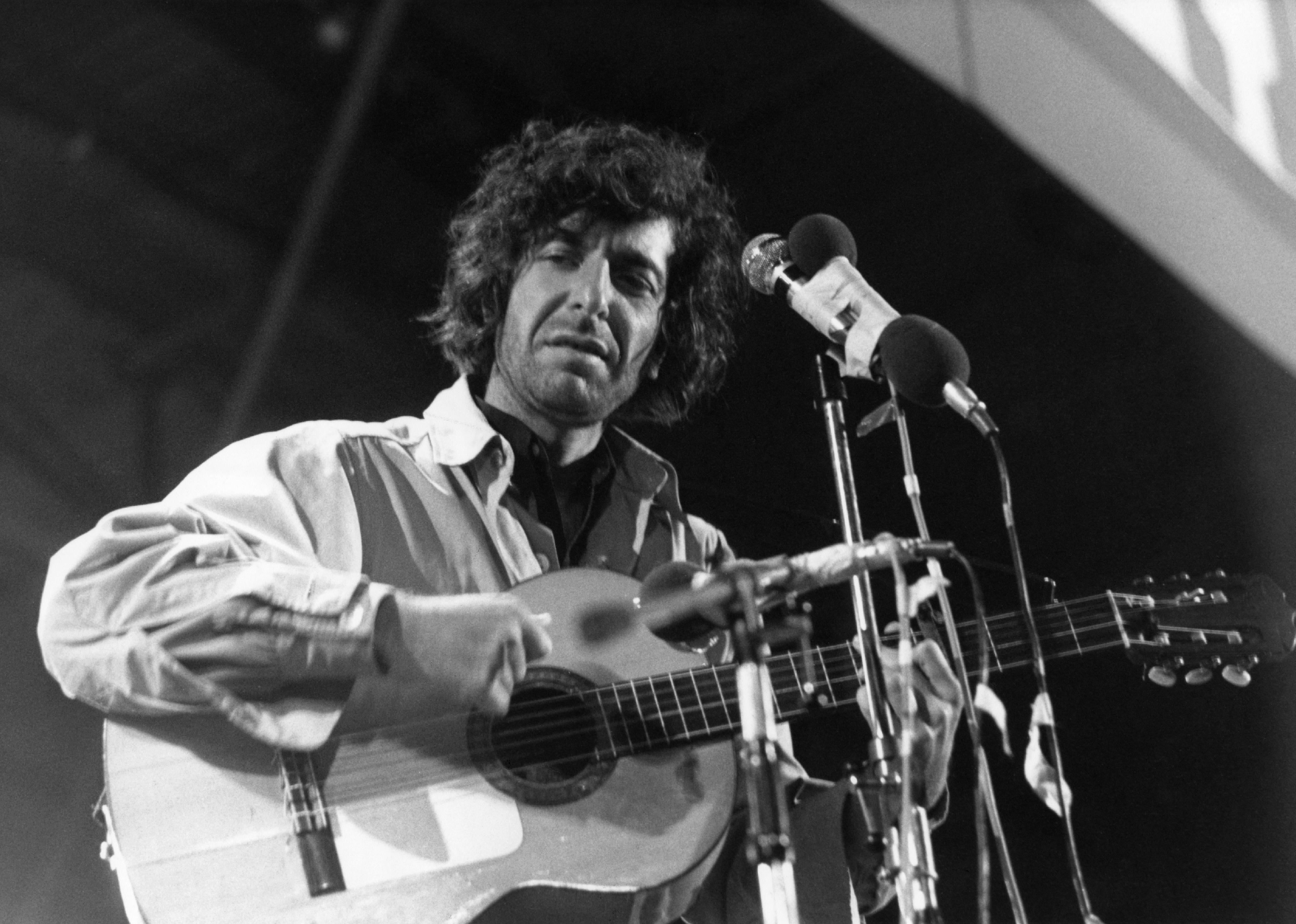 Tony Russell/Redferns // Getty Images
Leonard Cohen
Leonard Cohen performing onstage.
Legendary singer-songwriter Leonard Cohen lived in LA and New York City for much of his life, mingling with Andy Warhol's contingent of artists and joining the ranks of '60s and '70s folk musicians like Judy Collins, Joan Baez, and Bob Dylan. But Cohen actually hailed from Quebec, and he remained in Canada until he graduated from college.
---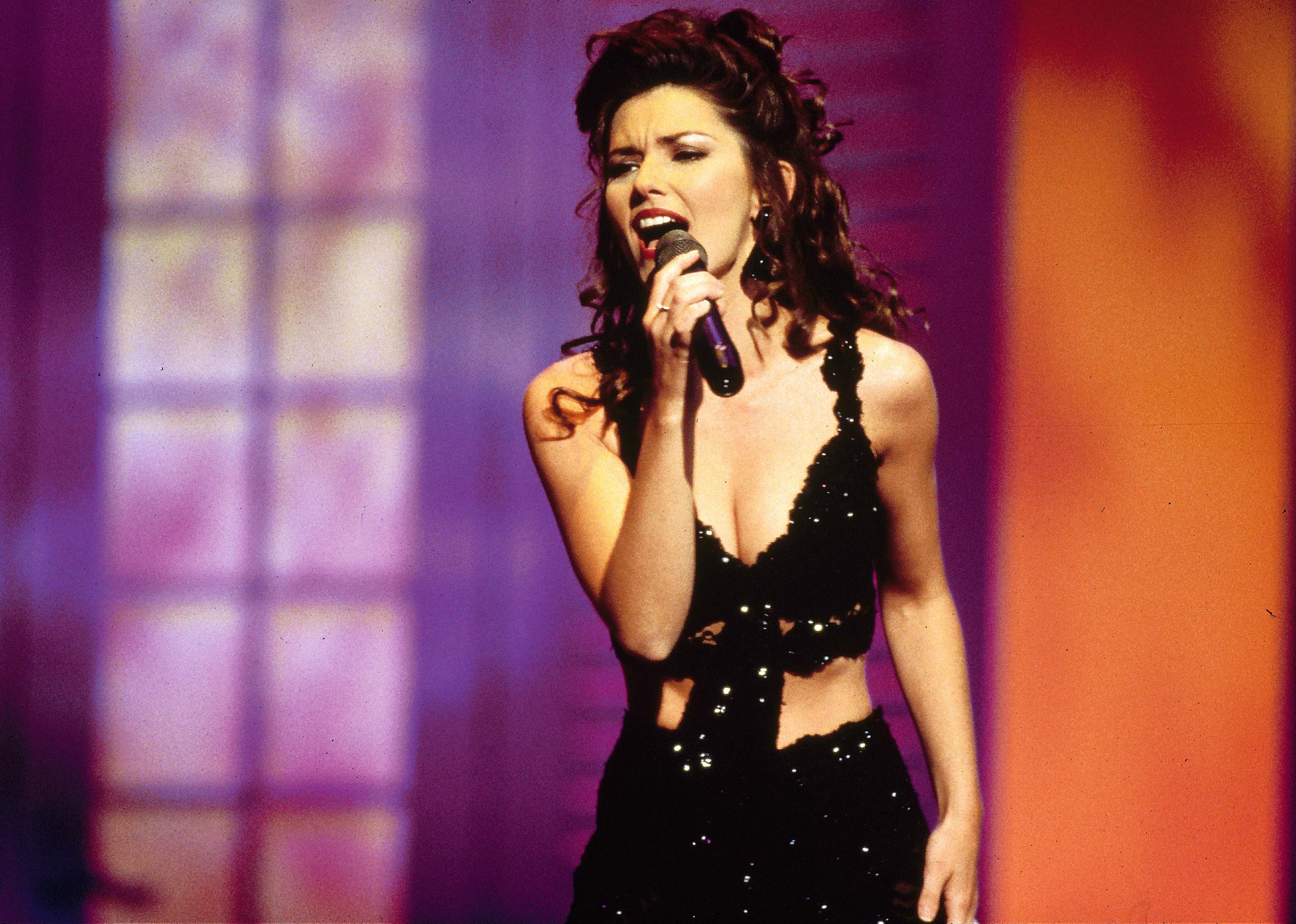 Beth Gwinn/Redferns // Getty Images
Shania Twain
Shania Twain performing onstage.
Known for pioneering the emergent country-pop genre in the '90s, Shania Twain's peers were American country musicians like Reba and Trisha Yearwood. Despite Twain's influence in the traditionally American genre, she grew up in Canada, making her a barrier-breaking artist in all parts of North America.
---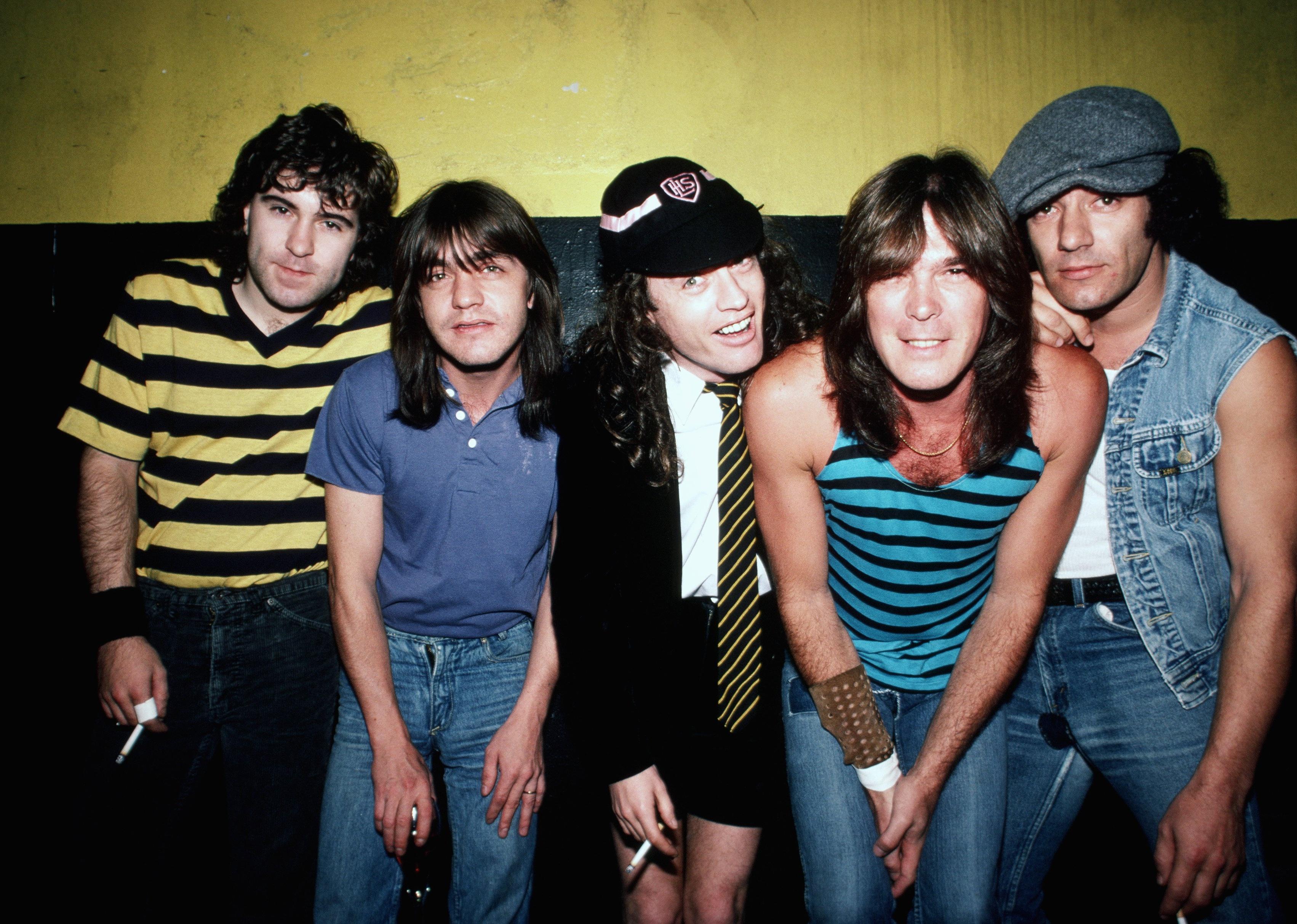 Michael Ochs Archives // Getty Images
AC/DC
AC/DC posing for a photo backstage.
AC/DC's classic rock sound, encompassed by songs like "Back in Black" and "Highway to Hell," has made the band an American mainstay. But the group actually formed in Australia and was founded by two Scottish brothers. The band's music didn't reach an American audience until the release of their third album in 1977, when they arrived to tour North America.
---

Robert Knight Archive/Redferns // Getty Images
Joni Mitchell
Joni Mitchell performing onstage.
Joni Mitchell was at the center of the California folk and singer-songwriter scene in the late '60s and '70s after she moved to LA. There, she helped pioneer both genres and had friendships and relationships with other groundbreaking musicians of the time, including David Crosby, James Taylor, Leonard Cohen, and Graham Nash. Mitchell grew up in Canada and stayed there until after she attended art school.
---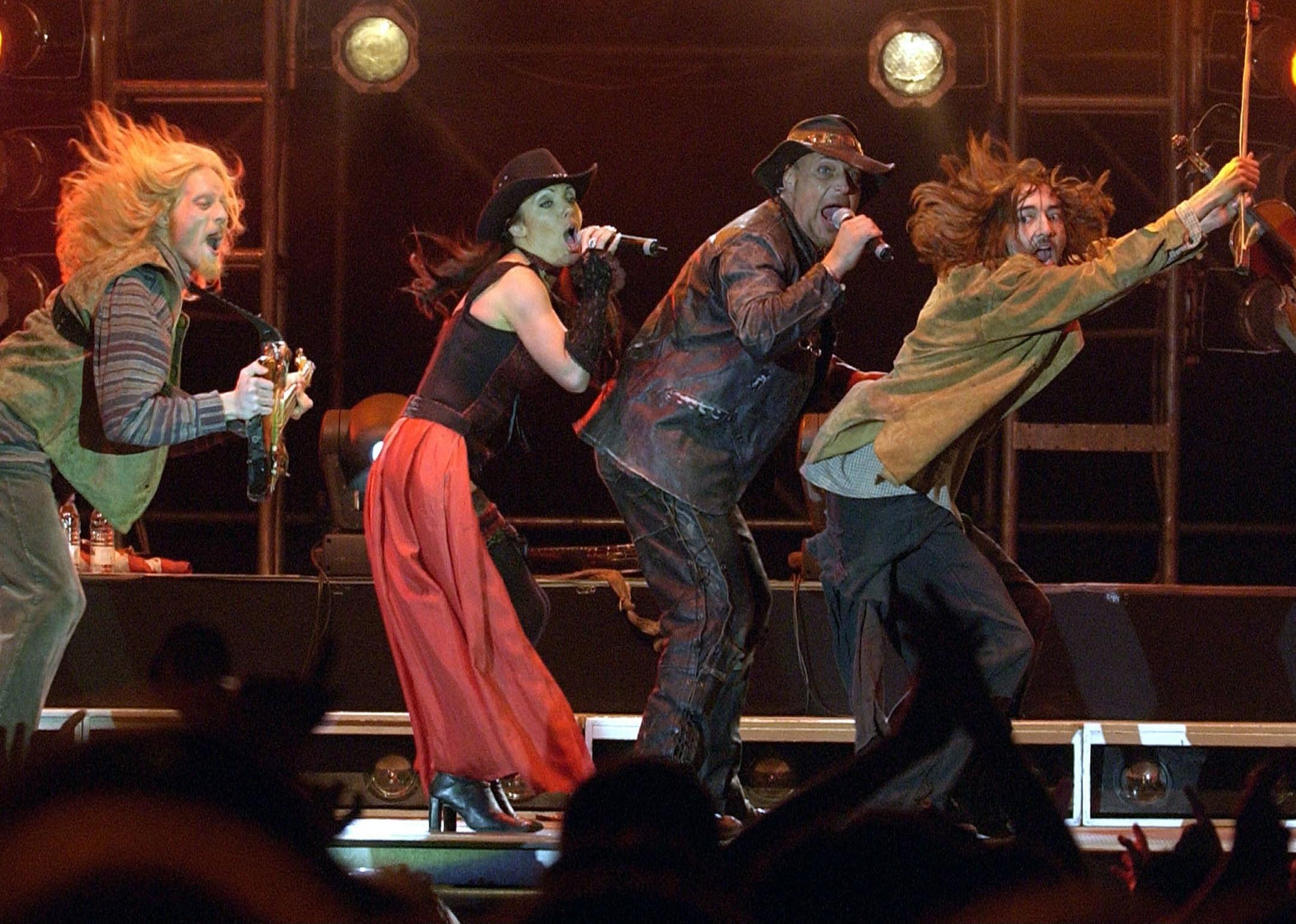 Jens Köhler/ullstein bild // Getty Images
Rednex
Rednex performing onstage.
Famous for their '90s and '00s dance party staple "Cotton Eye Joe," Rednex is known for its techno take on classic country. The band is not American, however, but Swedish, with band members who adopted stereotypical hillbilly personas—with names like Billy Ray and Bobby Sue—and claimed to be from Idaho. Rednex's most well-known song wasn't originally penned by the group but was rather a folk song about slavery dating back to the Antebellum South.
---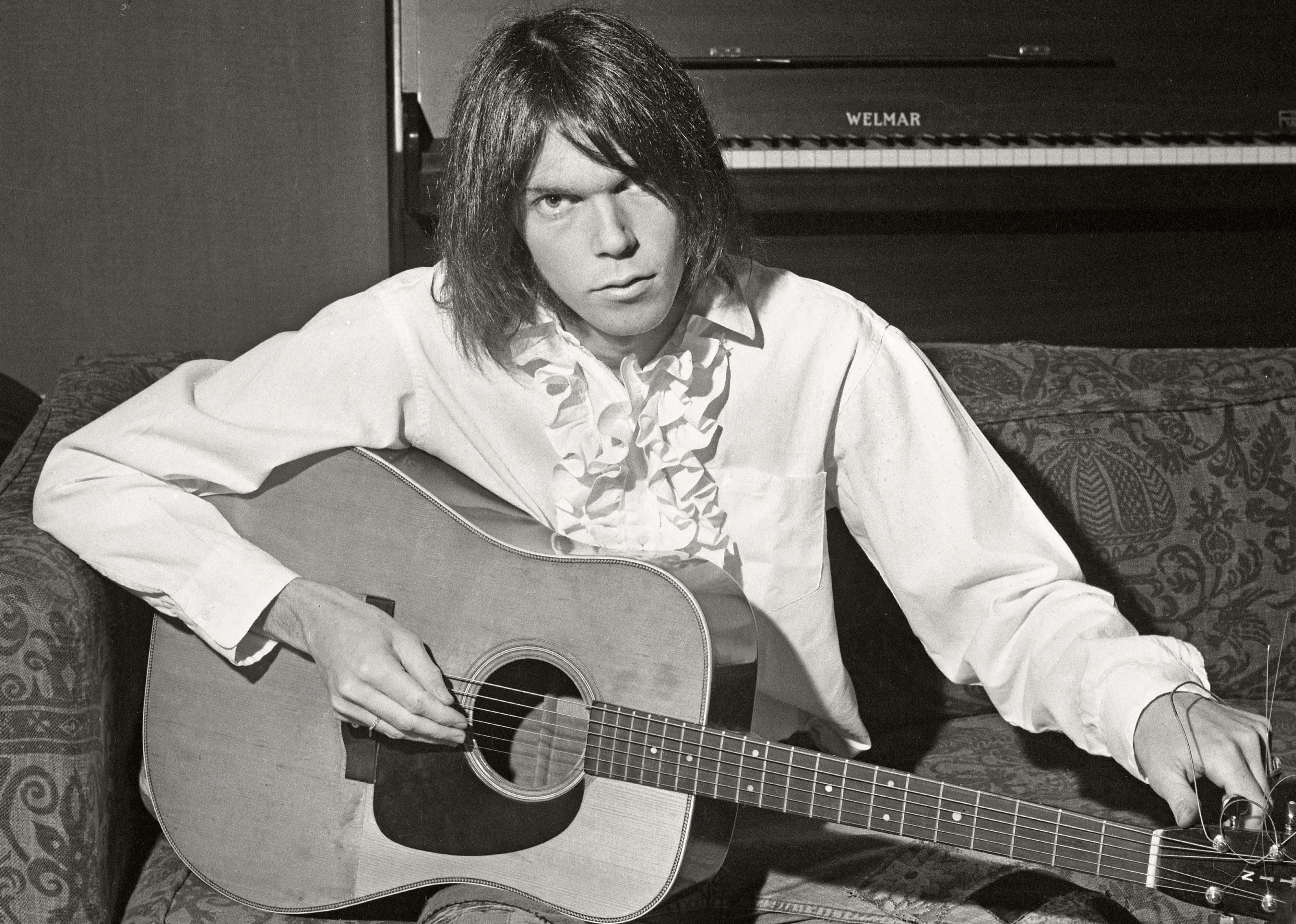 Dick Barnatt/Redferns // Getty Images
Neil Young
Neil Young holding a guitar on a couch.
The iconic genre-spanning musician was a member of some of the biggest American bands of the '60s and '70s, like Buffalo Springfield and Crosby, Stills, Nash & Young, before going on to a successful solo career. Neil Young, like Joni Mitchell, was Canadian-born and got his start playing at coffee shops, encountering Mitchell in Winnipeg before she, too, made her way to the States.
---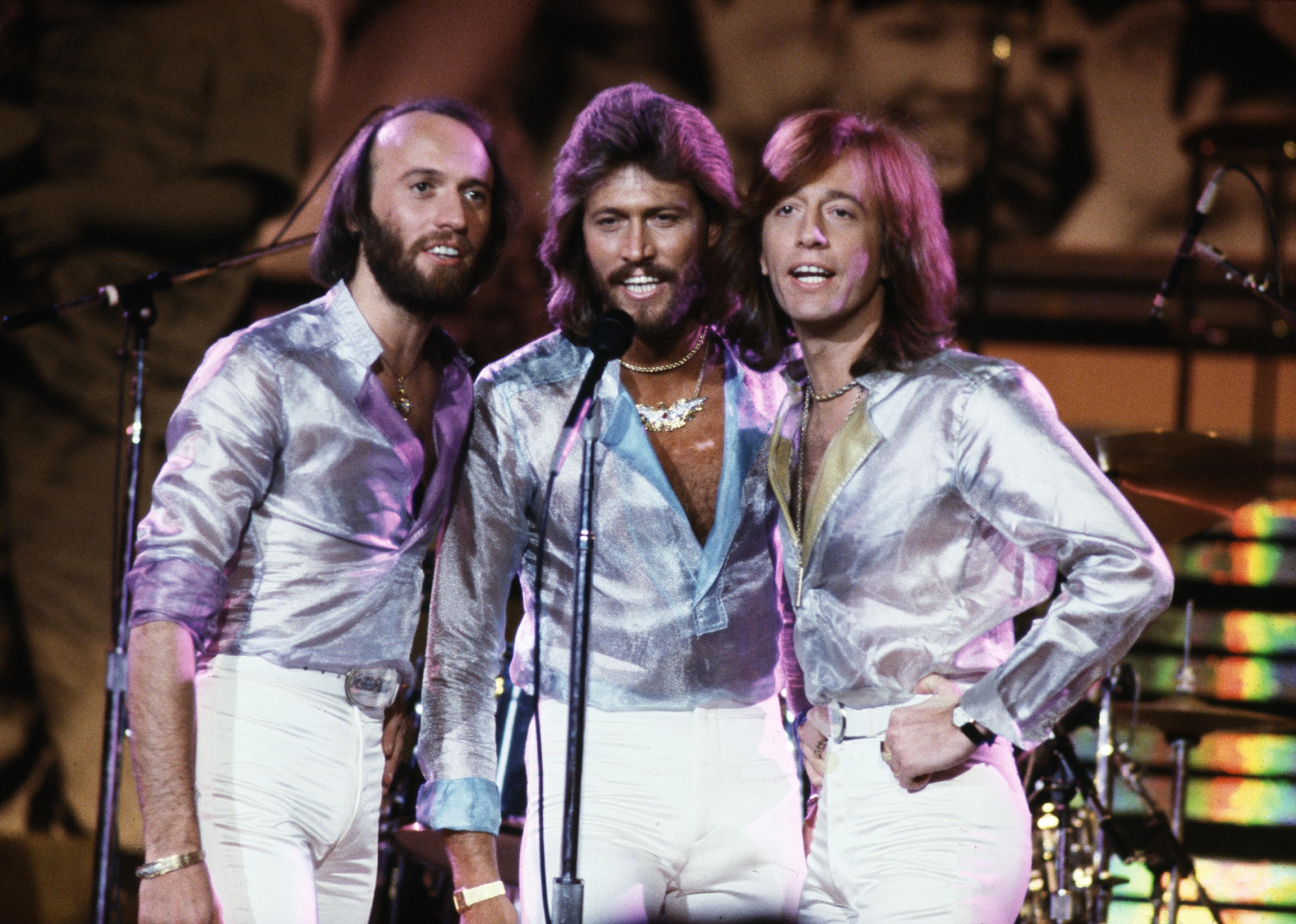 Michael Putland // Getty Images
Bee Gees
The Bee Gees wearing silver shirts onstage.
The Bee Gees are known for their iconic disco soundtrack for the film "Saturday Night Fever," featuring songs like "Stayin' Alive" and "How Deep Is Your Love." The group, formed by three brothers, got started in Australia, but eventually, they moved back to England where they were born.
---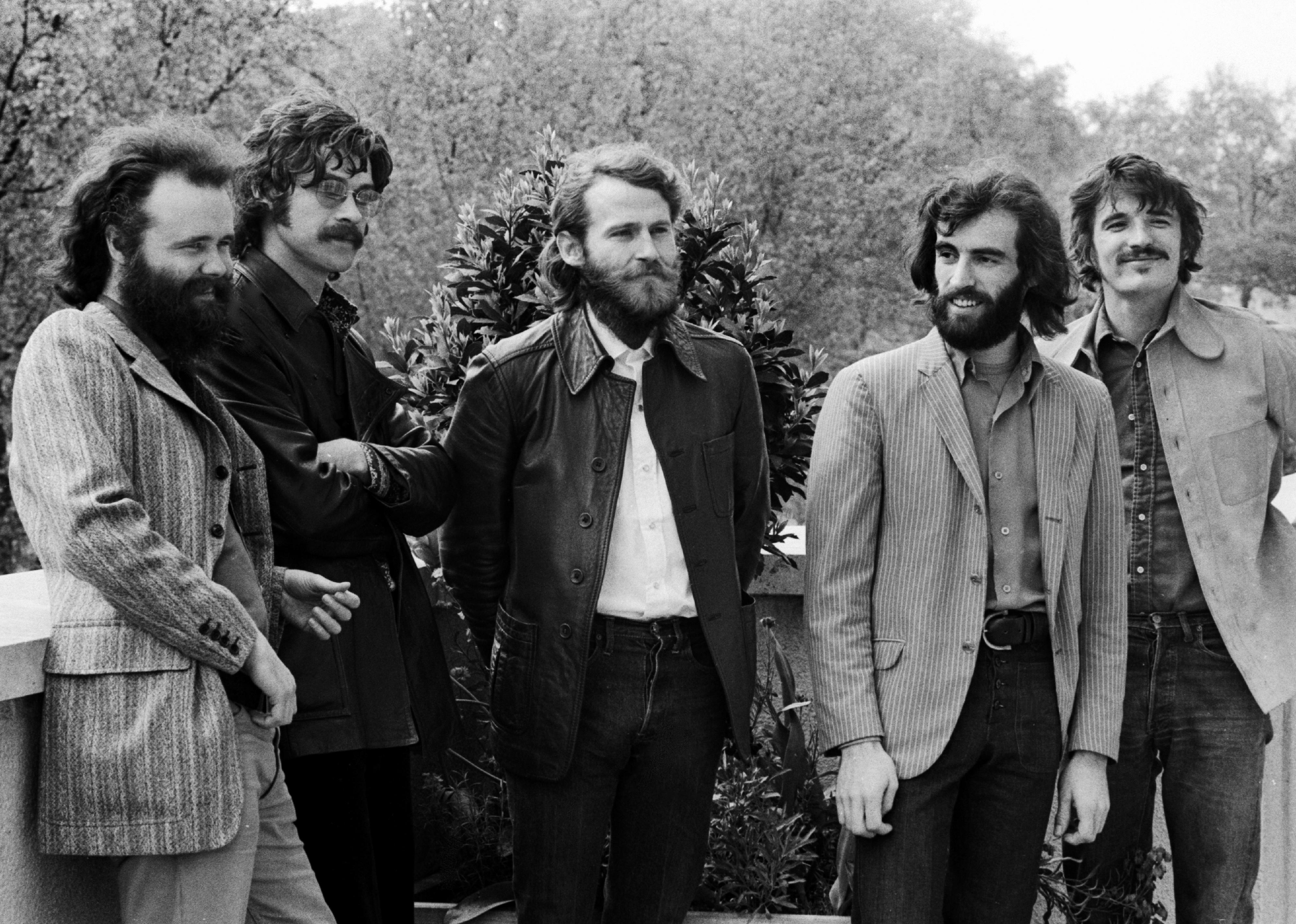 Gijsbert Hanekroot/Redferns // Getty Images
The Band
The Band outside on a baldony.
The group that would go on to become The Band was hired to back first Ronnie Hawkins, and then Bob Dylan, on big tours. Only after supporting legendary American names did they go on to create their own bonafide work, which manifested in "Music from Big Pink." The Band originally formed in Canada and comprised of Canadian members, with the exception of Levon Helm.
---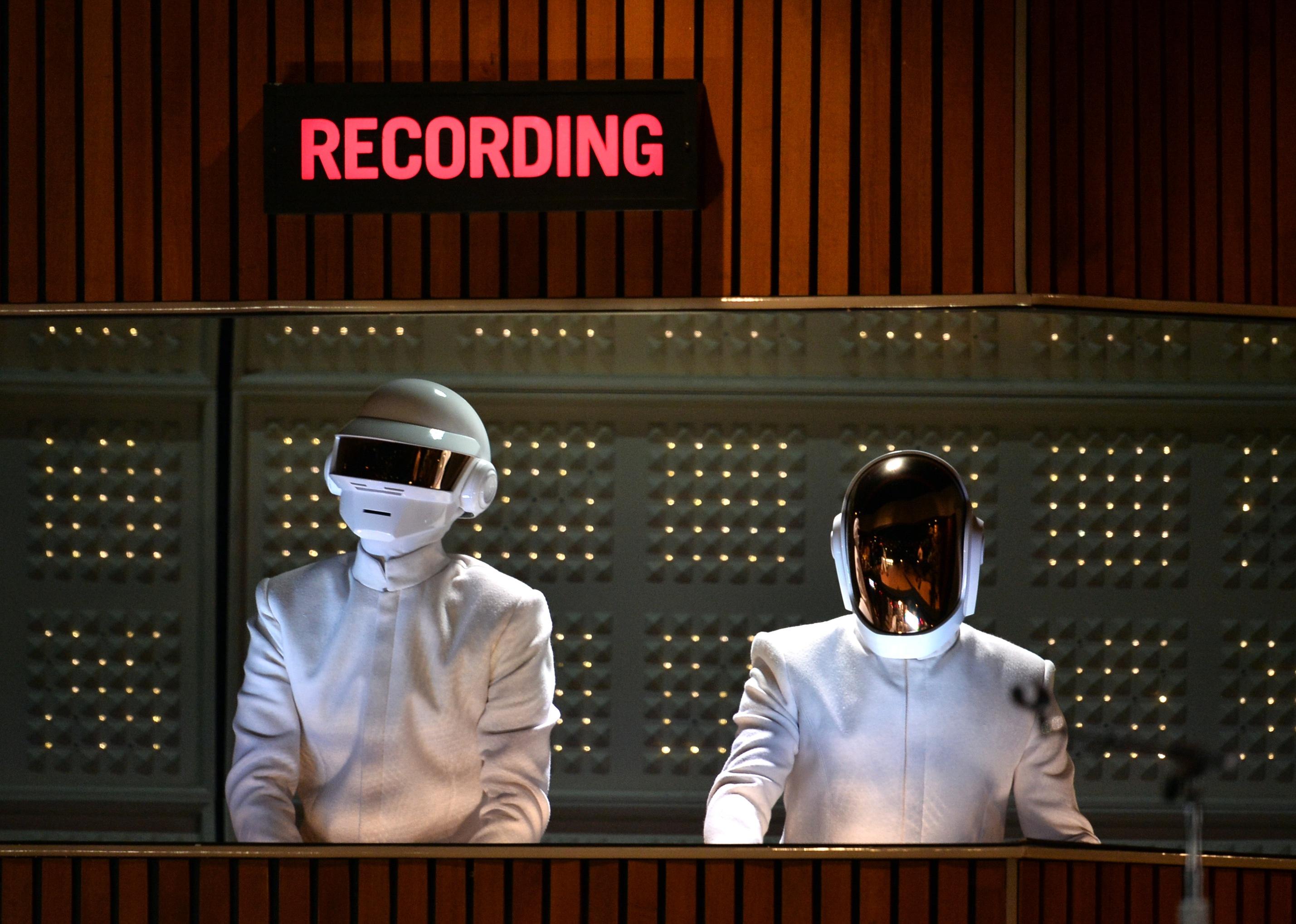 Kevin Winter/WireImage // Getty Images
Daft Punk
Daft Punk in white suits and helmets onstage.
The electronic dance duo is known for revolutionizing the genre and for remaining anonymous behind robotic masks. Daft Punk has achieved international fame with its blending of a nostalgic funk sound with techno elements. The band is French and met in high school.
---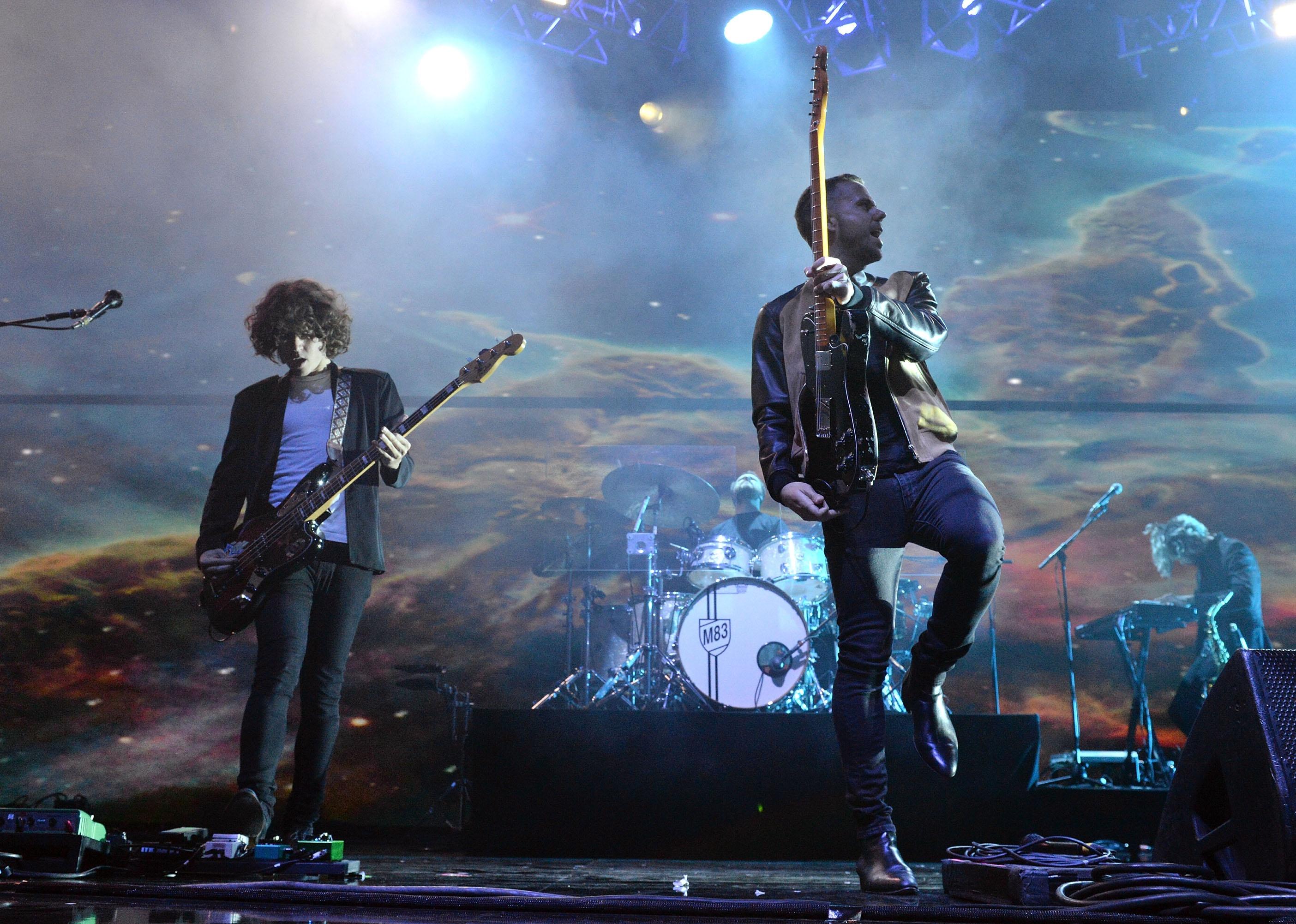 Scott Dudelson/WireImage // Getty Images
M83
M83 performing onstage.
M83's evocative electronic music has been used in several American movie and television soundtracks, likely because it hits on a certain nostalgic feeling. Heavily influenced by American culture, the group was actually formed in Antibes, France.
---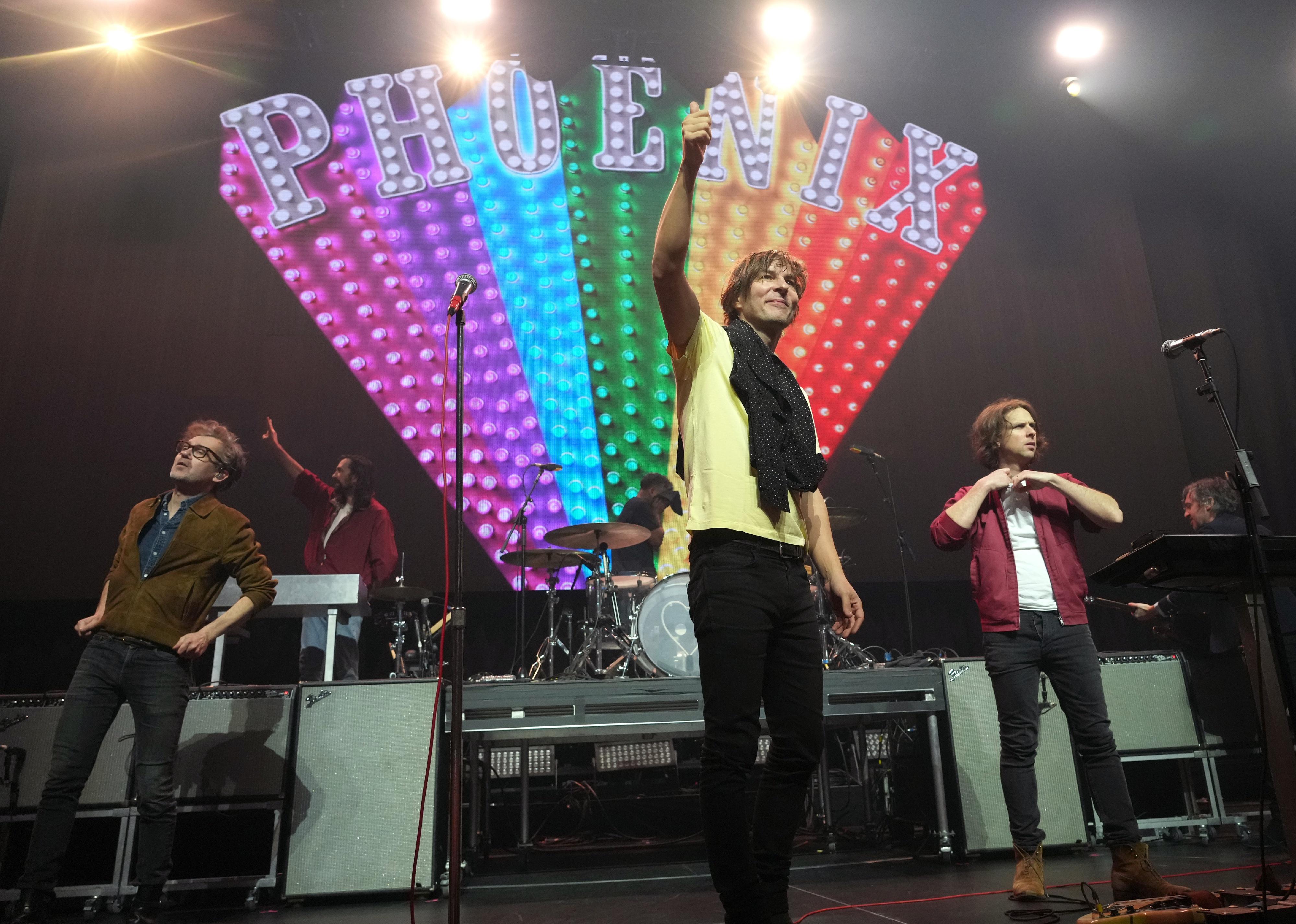 Kevin Mazur/Getty Images for iHeartRadio // Getty Images
Phoenix
Phoenix performing onstage in front of a neon rainbow.
The eclectic, genre-bending rock band was influenced by American punk bands like the Pixies and the Sex Pistols, as well as the Talking Heads. Though their songs are all written in English—which sometimes posed difficulties to the band's popularity in their native country—the band is actually French.
---

Astrida Valigorsky // Getty Images
Carly Rae Jepsen
Carly Rae Jepsen performing onstage in a purple dress.
Pop singer Carly Rae Jepsen skyrocketed to fame with her 2011 single "Call Me Maybe" and has released several successful albums in the years since. While "Call Me Maybe" was her introduction to most American listeners, she was already known in Canada after placing third in the competition show "Canadian Idol."
---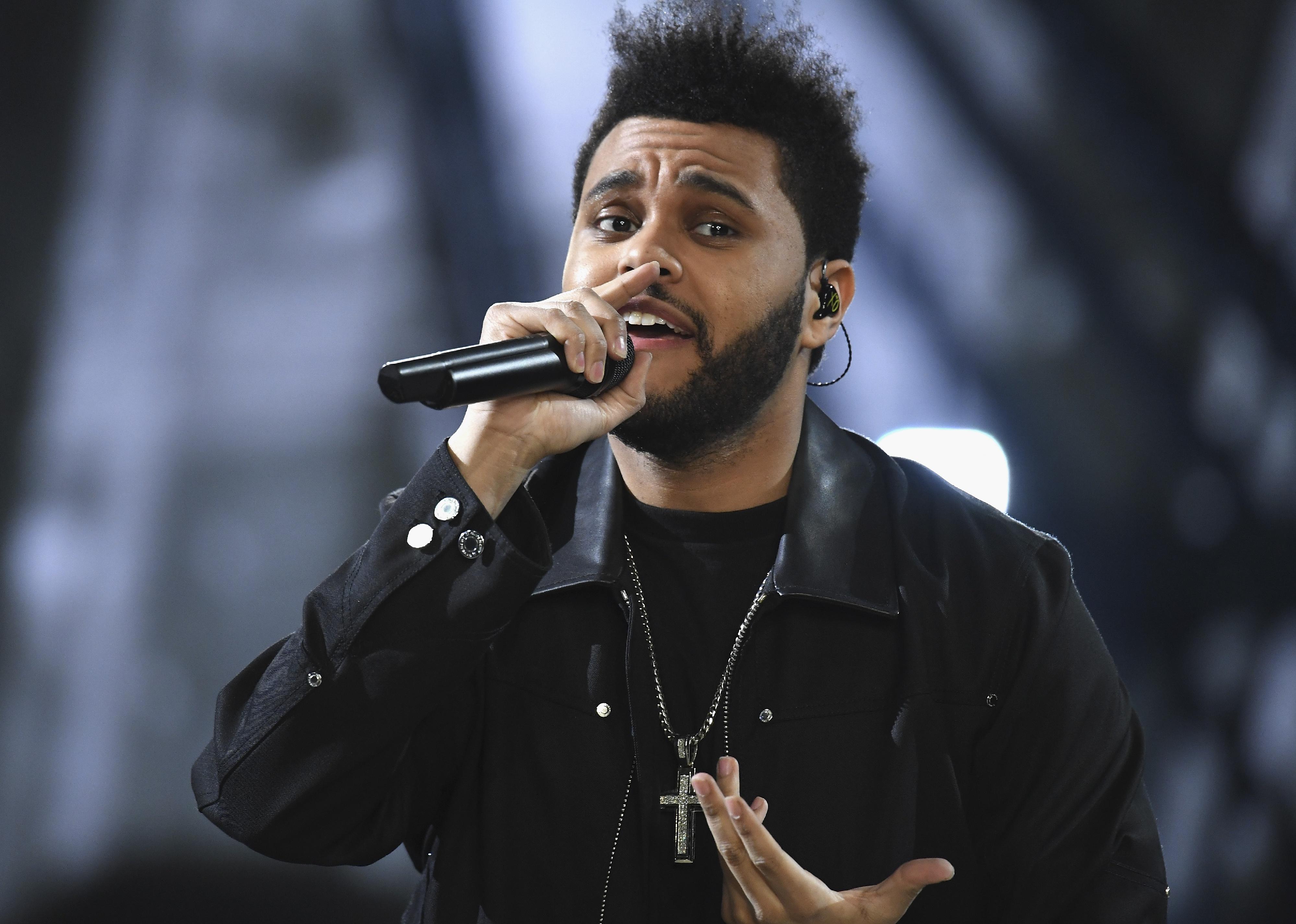 Pascal Le Segretain/Getty Images for Victoria's Secret // Getty Images
The Weeknd
The Weeknd performing onstage in a black leather jacket.
The Weeknd is a global sensation, with Guinness World Records proclaiming him the most popular musician on the planet in early 2023. His music feels indelibly influenced by LA, celebrity culture, sex, drugs, and money, so much so that it would be easy to believe he's a native Angeleno. To the contrary, the Weeknd is actually Canadian, and he grew up in Toronto.
---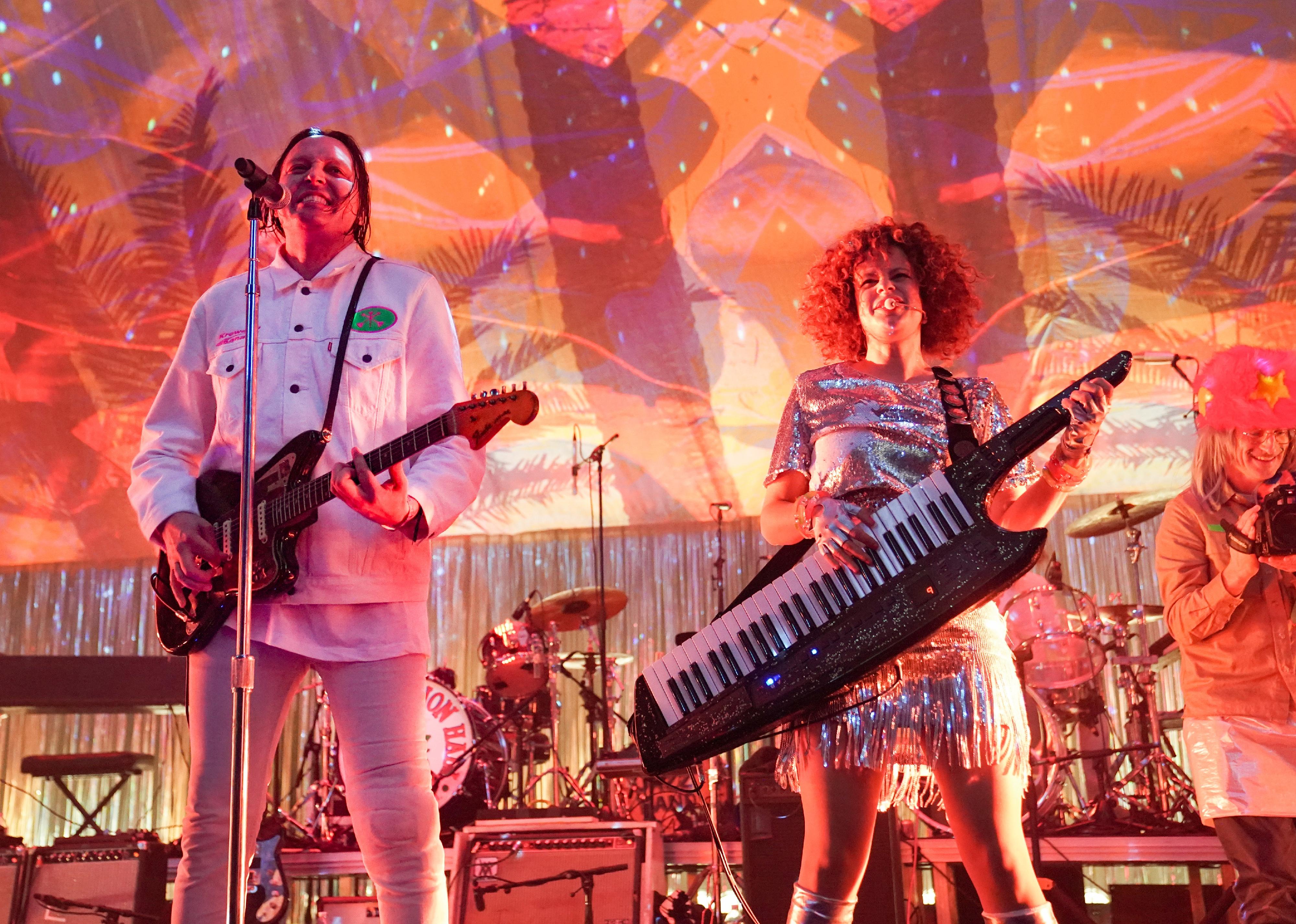 Erika Goldring // Getty Images
Arcade Fire
Arcade Fire performing onstage.
Arcade Fire's expansive "apocalyptic pop" sound is eclectically influenced, evoking a feel that is both universal and unfamiliar. The group, formed in Montreal, comprises mostly Canadian members, with one American exception.
---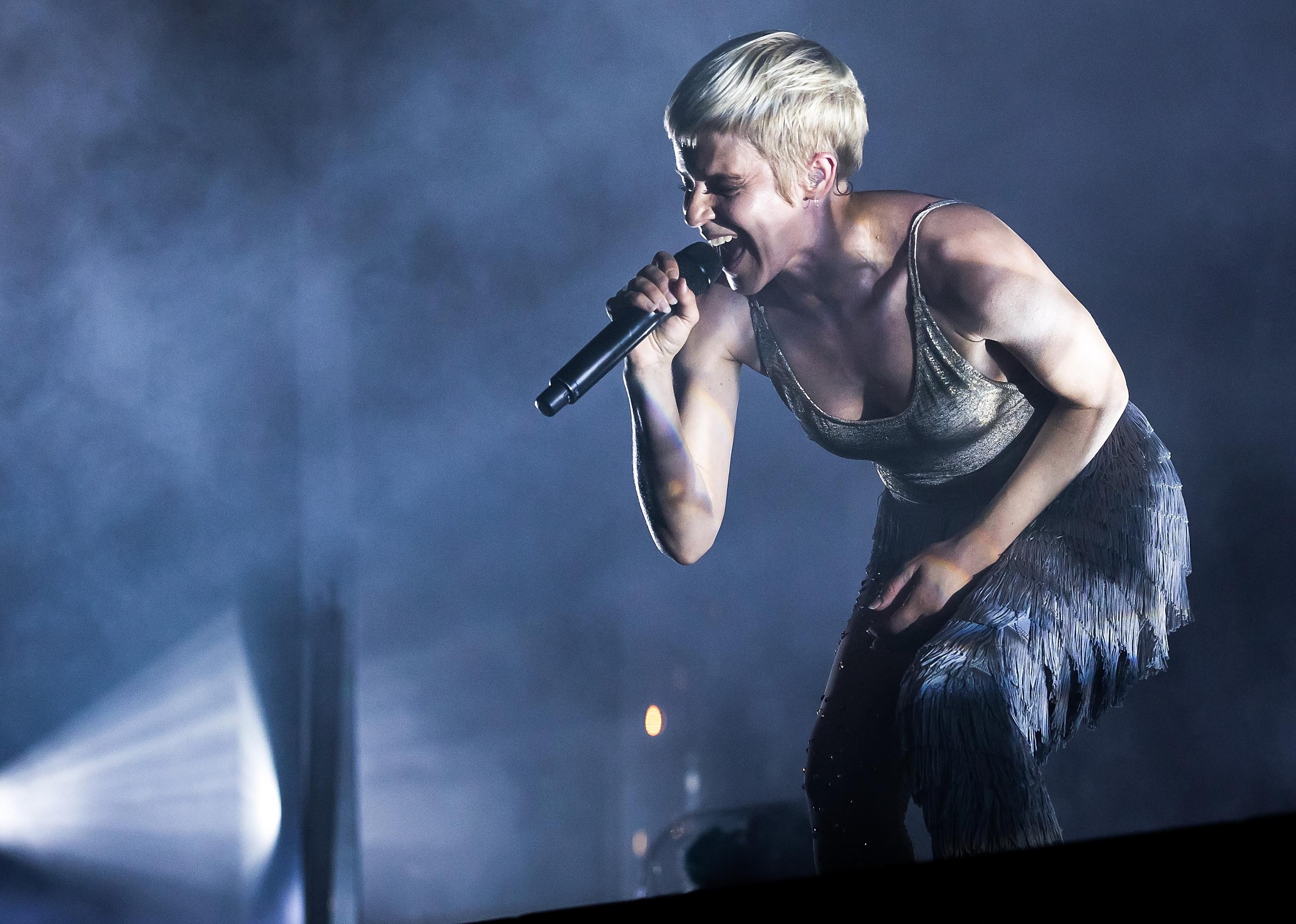 Natasha Moustache // Getty Images
Robyn
Robyn performing onstage.
Dance-pop musician Robyn has produced emotional-yet-liberatory dance tracks that have influenced contemporary pop stars like Lorde, Charli XCX, and Carly Rae Jepsen. Though her songs are in English, Robyn actually hails from Sweden.
---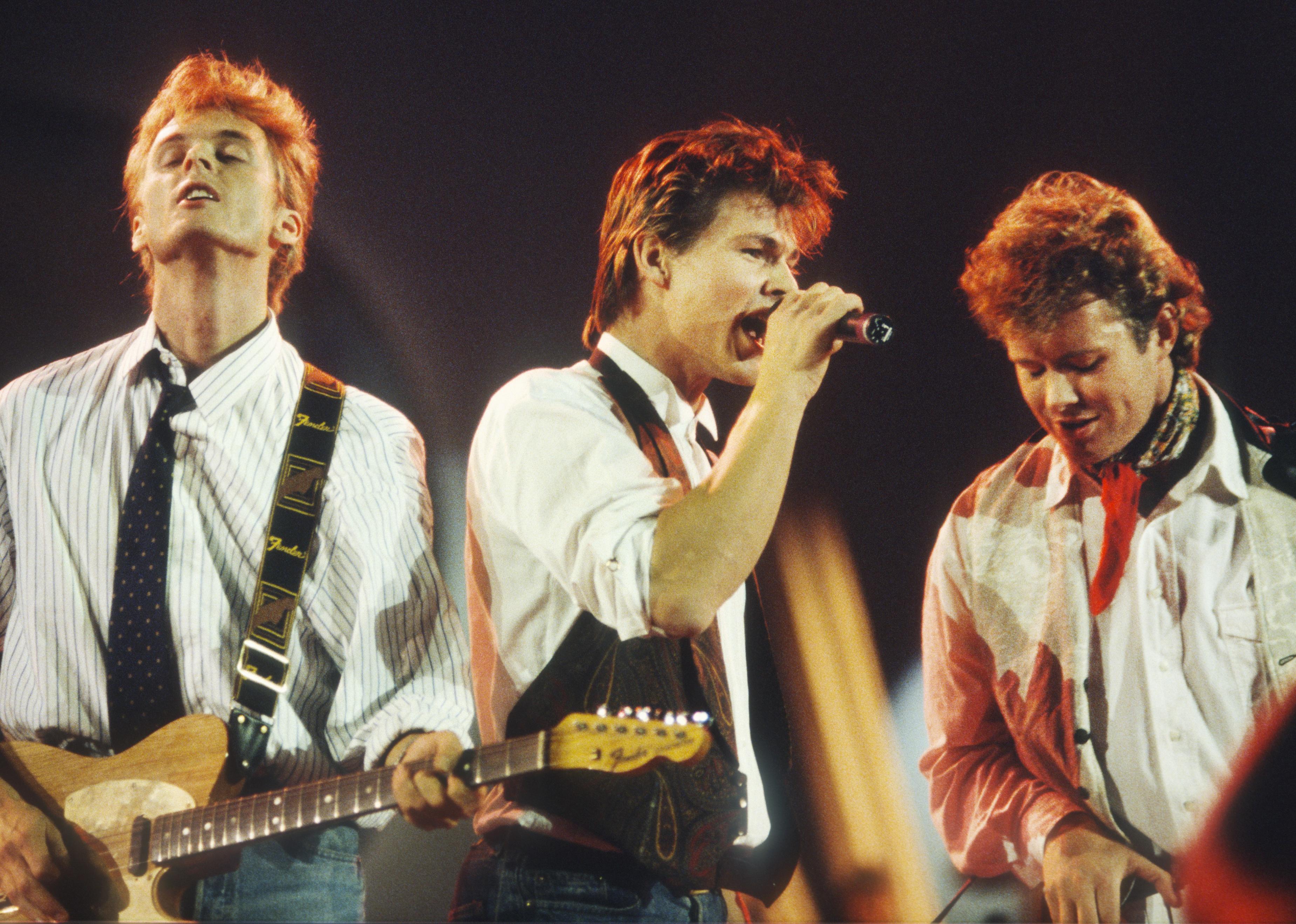 Gie Knaeps // Getty Images
A-ha
A-ha performing onstage.
A staple of dance clubs starting in the mid-'80s with hits like "Take On Me," A-ha took the world by storm with its quintessentially '80s synth-pop and history-making music videos. Though many of the Norwegian band's songs didn't make it to the U.S., the ones that did were quickly adopted into American dance hits of the decade.
---

Roy Rochlin // Getty Images
Keith Urban
Keith Urban giving a peace sign onstage.
Keith Urban's decorated career in country music and prominence on the U.S. charts lead many to assume Urban grew up in Nashville, Tennessee. Urban was born in New Zealand and moved to Australia as a child, where he began his musical pursuits. He eventually relocated to the U.S. to launch his solo career.
---

Rich Fury/Getty Images for Coachella // Getty Images
CHVRCHES
CHVRCHES performing onstage.
The indie-rock band CHVRCHES is known for powerful hits like "The Mother We Share" and "Recover," and their synth-heavy sound has American influences ranging from Cyndi Lauper to Madonna. The trio is Scottish and formed in Glasgow, where they wrote their first album.
---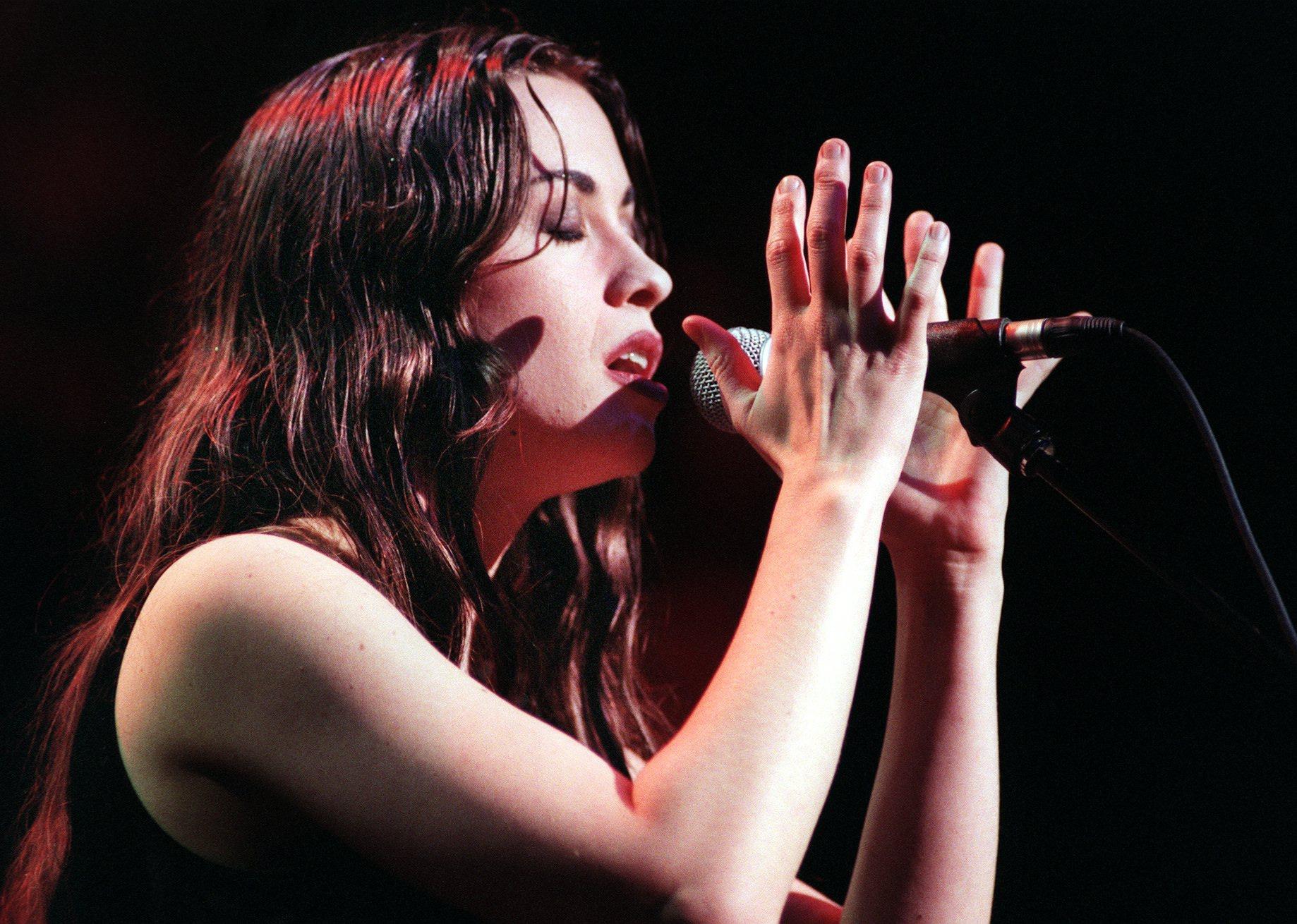 Al Seib/Los Angeles Times // Getty Images
Alanis Morissette
Alanis Morissette performing onstage.
'90s pop sensation Alanis Morissette dominated the U.S. charts and MTV programming with her raw and visceral sound. Born in Canada, Morissette was a child actor and got her start as a musician when she was just 14.
---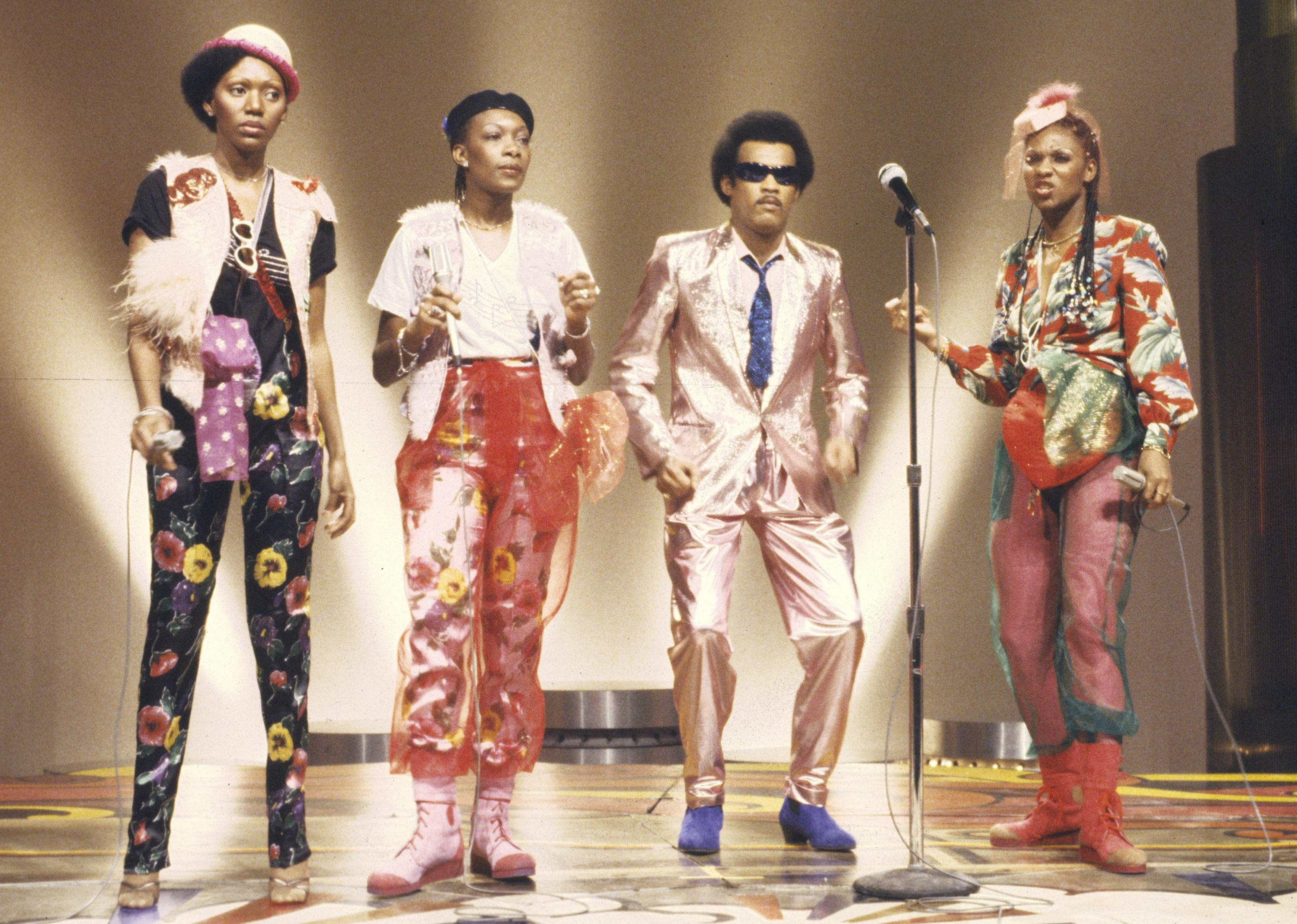 Chris Walter/WireImage // Getty Images
Boney M.
Boney M. onstage.
Late '70s funk-disco band Boney M. topped the charts with hits like "Rasputin" and "Sunny." The group formed in Germany and was comprised of German members as well as musicians from the Caribbean.
---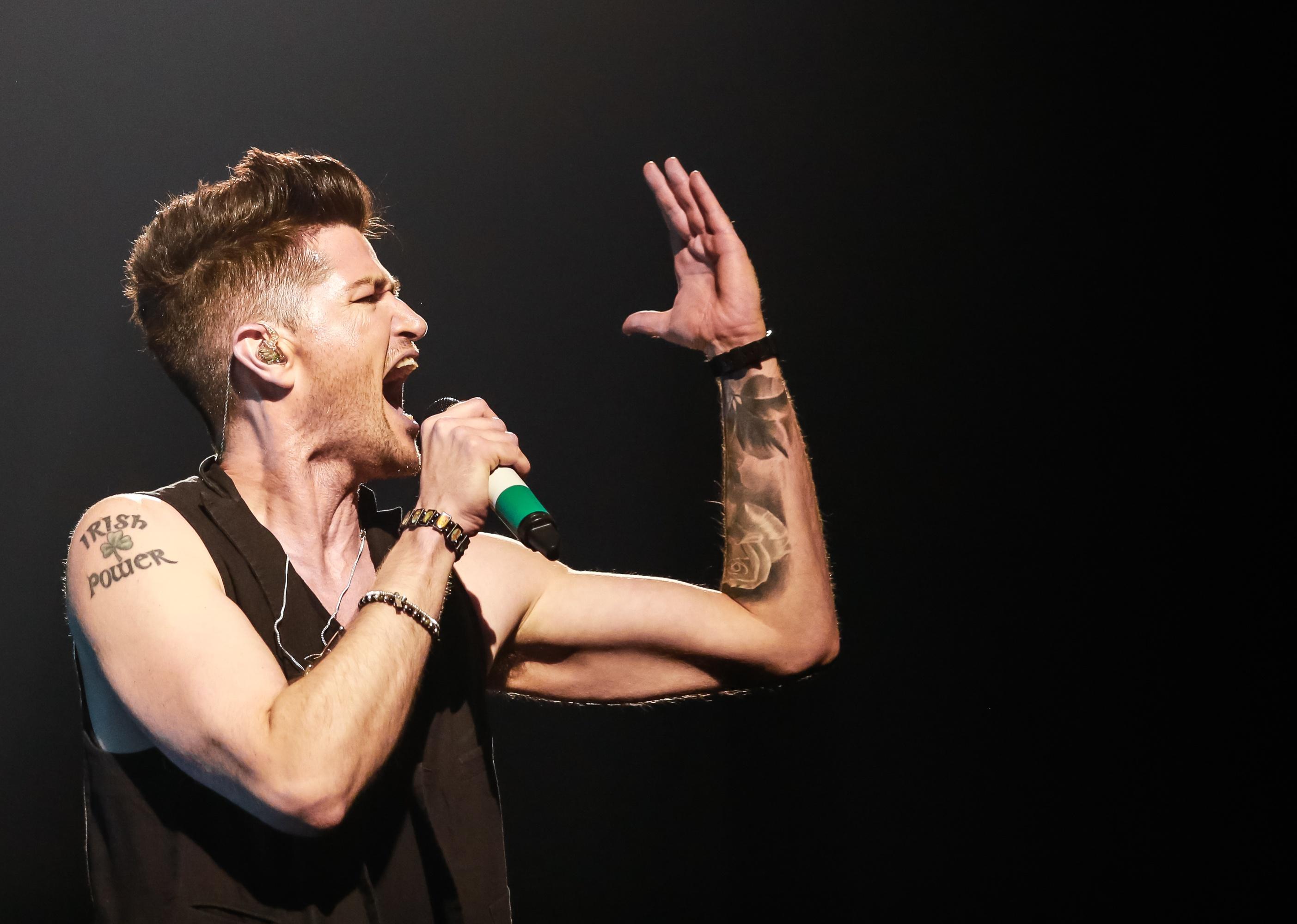 Christie Goodwin/Redferns // Getty Images
The Script
The Script performing onstage.
The rock band behind hits like "The Man Who Can't Be Moved" and "Hall of Fame" was made up of childhood friends who originally wrote music for other musicians. The group formed in Dublin in the early 2000s but didn't become internationally known until 2008.
Story editing by Cynthia Rebolledo. Copy editing by Paris Close. Photo selection by Lacy Kerrick.
---