Estela Casas, main co-anchor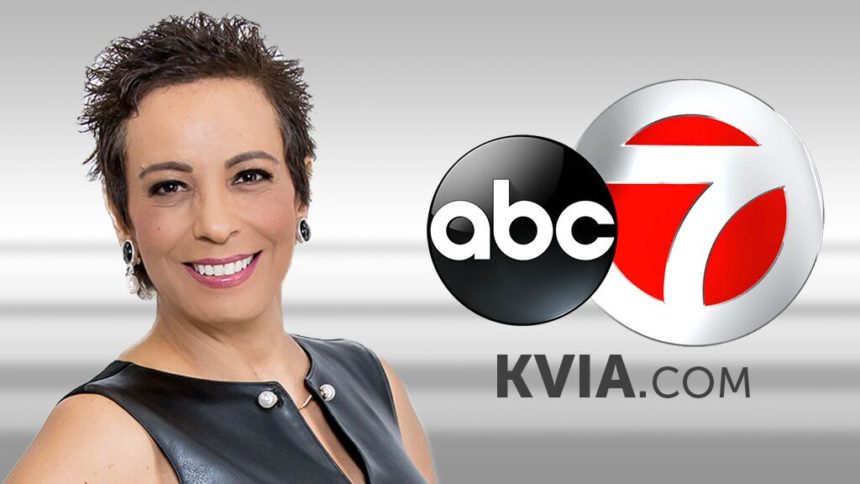 Estela was born and raised in El Paso. She is the youngest of three siblings and a first-generation El Pasoan with strong community ties.
Estela graduated from Burges High School. She went on to attend Arizona State University in Tempe, AZ, with a Voice Performance scholarship, but returned to her hometown to pursue a career as a broadcast journalist.
After years of on-the-job experience, Estela decided to go back to school and complete the coursework needed for a degree. She graduated in 2005 from the University of Texas at El Paso with a BA in Communication.
Throughout Estela's 32 years of experience, she has interviewed President Barack Obama about border issues, covered two Papal visits to Mexico, and investigated conjugal visits for inmates at CeReSo prison. She has also done stories on border politics and women's health issues.
She's earned many titles over the years, but the ones she's most proud of are being a mother and a cancer survivor.
Estela was diagnosed with thyroid cancer in 2010 and has helped hundreds of women and men struggling with thyroid cancer and thyroid disease cope with their disorders by reading about her experiences on her blog and her news stories.
"My blog 'Opening Up' was the hardest thing I have ever done," said Estela. "It's easy to share the good things in your life with your viewers, but to be honest and open up about a cancer diagnosis is tough."
Estela told her viewers she had cancer a week after her first surgery to remove a nodule from her thyroid. That's when she said she felt a deeper connection with her audience.
She has been named to the El Paso Women's Hall of Fame and is featured in a historical book called "Texas Women: Trail Blazers, Shining Stars and Cowgirls". She says that she would like to be remembered as a woman proud of her Mexican culture and heritage, who was an advocate of women and children's health issues.
We certainly have no doubt that she will be remembered this way, especially after having had her own mammogram broadcast so that women could see and relate to it. Many women have since told her, "If you can do it, then so can I."
Watch Estela weekdays at 5, 6 and 10 p.m. on ABC 7.