El Paso man gets needed heart valve donated by Hospitals of Providence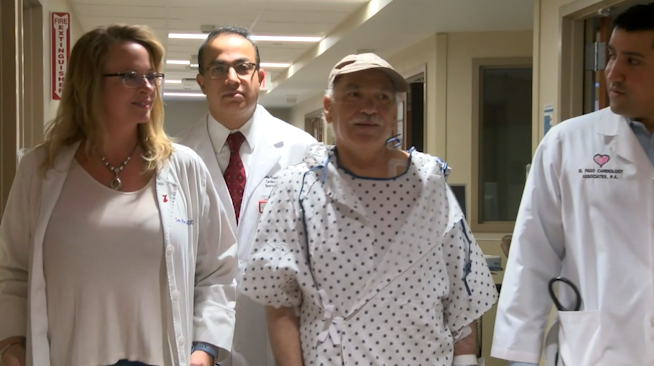 EL PASO, Texas -- An El Paso man in need is resting at home now after being saved by a charitable heart procedure.
After 63-year-old Pilar Gomez was diagnosed with heart valve disease, he was given a 50/50 chance to make it through the next two years.
That was when a unique philanthropic initiative stepped in to lend a hand and a new heart valve.
"It is called Every Heartbeat Matters," said pediatric interventional cardiologist Chalam Mulukutla. "Only 25 hospitals were picked for this and we were able to perform this for someone who really deserved and needed it."
That heart valve was installed by doctors using a new type of procedure that is only an hour long, is minimally invasive and allows the patient to be discharged and go home as soon as the next day.
The valve itself is worth $32,000 and took dozens of hours to make.
With Gomez going home, he said he'll start thinking about all the activities he can finally do again with his healthy heart freedom.
"It could be fishing, it could be boxing, it could be walking or anything," said Gomez.