El Paso doctors take precautions in their offices against coronavirus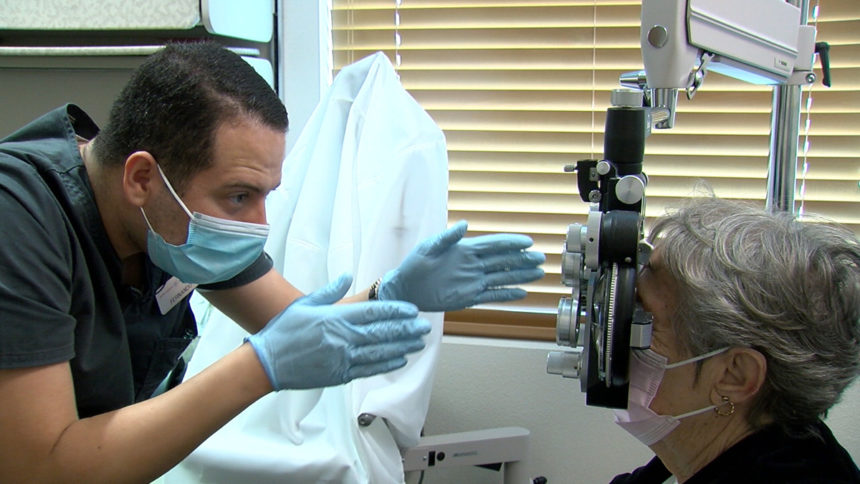 EL PASO, Texas -- With the concern of spreading the coronavirus always in the back of people's minds, El Paso area doctors are implementing social distancing within their practices.
Opthamologist Michael Foote is asking all of his patients to call when they arrive and then wait in their vehicles to be called in.
Once you arrive your temperature is taken, you are screened with Centers for Disease Control approved questions and then given a face mask.
After that, you are walked to a sink where you must wash in the presence of a medical tech for at least 20 seconds.
Before you are seen by the ophthalmic tech, every thing you touch is wiped down with alcohol swabs.
When it's finally time to see the ophthalmologist, he is wearing the N-95 mask to help prevent any potential fo airborne spread of the novel virus.
The doctor told ABC-7 that telemedicine regulations have been loosened a bit during the pandemic in order to help people stay at home and keep them from having to be physically seen.