After chase and gunshot, handcuffed man briefly escapes from state trooper in far east El Paso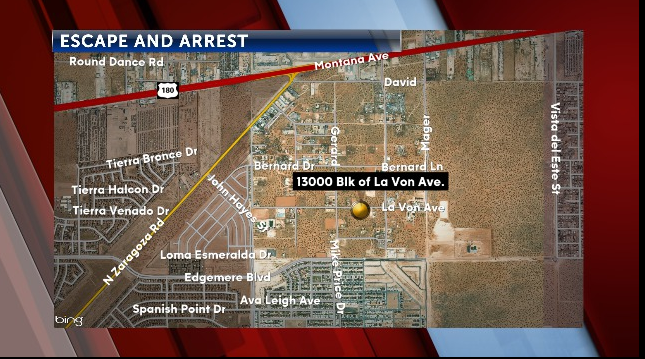 EL PASO, Texas (KVIA) -- A man who led a Texas state trooper on a high-speed chase, was able to briefly escape after being handcuffed.
The Texas Department of Public Safety said a trooper tried to pullover 31-year-old Shem Garcia Prieto for a traffic violation late Wednesday night, but Prieto drove off.
Eventually the trooper was able to stop Prieto near the 13800 block of La Von Avenue in far east El Paso County. DPS said Prieto was threatening the trooper and not complying with commands. The trooper fired his gun, and it struck Prieto's pickup truck. No one was hurt.
The trooper eventually got Prieto in handcuffs. However, Prieto was able to escape after the passenger in his car, Lynette Martinez, interfered with the arrest.
Prieto ran off and barricaded himself in a nearby home. He eventually surrendered without incident.
DPS said Martinez, who is pregnant, was taken to the hospital for minor cuts and bruises.
At this point it's not clear what charges Prieto and Martinez are facing.