El Paso free coronavirus testing dates & locations have been amended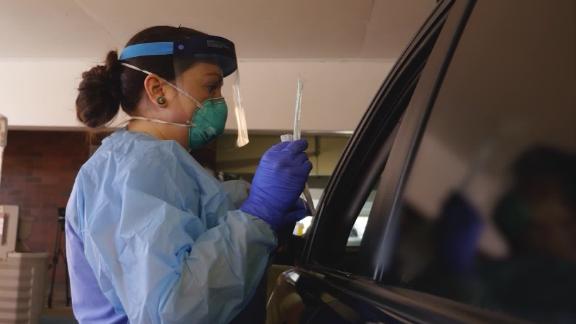 EL PASO, Texas (KVIA) -- The City of El Paso announced that it has amended its coronavirus testing dates and locations for this week.
Testing remains free and available to El Pasoans with or without Covid-19 symptoms. The sites are drive-thru and by appointment only through Saturday, May 23.
To make an appointment visit WWW.TXCOVIDTEST.ORG or call 512-883-2400.
Here are the amended dates and locations...
May 17 and May 23:
· Esperanza Acosta Moreno Library; 12480 Pebble Hills Blvd, El Paso, TX
· Memorial Swimming Pool; 3251 Copper Ave., El Paso, TX
· Armijo Recreation Center and Pool; 710 E 7th Ave, El Paso, TX
· Nations Tobin Park; 8831 Railroad Dr., El Paso, TX
May 18, 20 and 22:
· Esperanza Acosta Moreno Library; 12480 Pebble Hills Blvd, El Paso, TX
· Memorial Swimming Pool; 3251 Copper Ave., El Paso, TX
May 19 and 21:
· Armijo Recreation Center and Pool; 710 E 7th Ave, El Paso, TX
· Nations Tobin Park; 8831 Railroad Dr., El Paso, TX