Police say speeding a key factor in deadly El Paso crashes killing 6 so far this year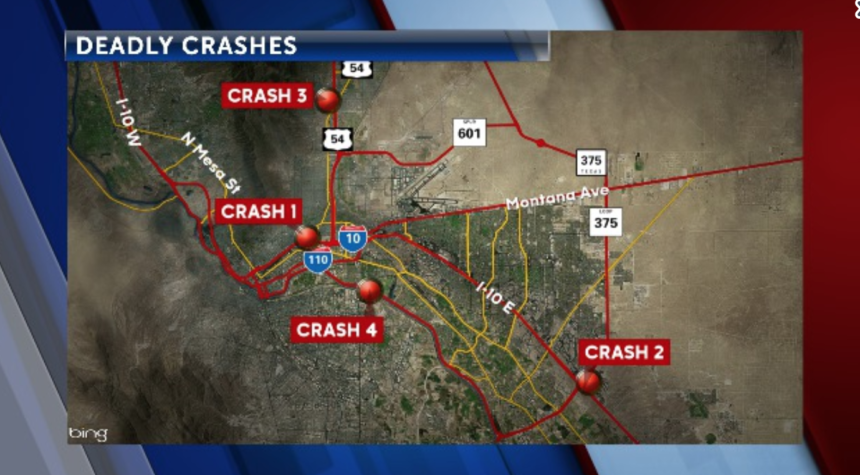 EL PASO, Texas -- During the three first weeks of January, El Paso has seen four traffic crashes causing six deaths, according to police, who blamed speeding as a key contributing cause of those fatal collisions.
El Paso police sent out a tweet that said in part, "speeding to save just a few minutes could cost someone a lifetime."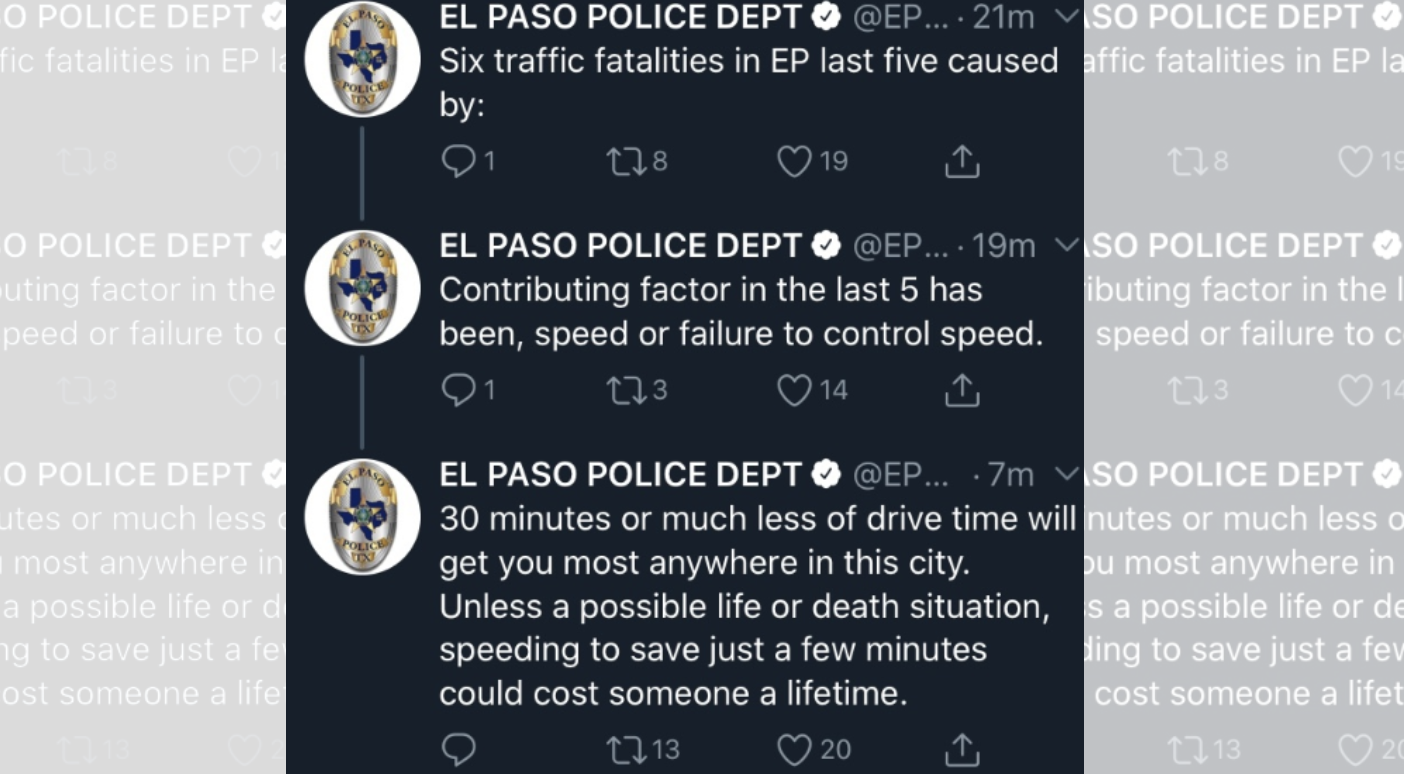 Sgt. Enrique Carillo told ABC-7, "speed kills, the faster somebody goes, the harder the impact. The harder the impact, the more damage there's going to be on the vehicles and the person."
On Jan. 9, police said the driver of a Dodge Ram pickup was drunk when he sped up at an intersection to try and beat a red light, hit a motorcycle and killed the rider.
One week later on Jan. 16, a 19-year-old driver was speeding in a Chevy Tahoe SUV when he cut into a lane, clipping the front of another car and losing control, according to police. The Tahoe rolled over and crashed into a rock wall and the 19-year-old driver died at the scene.
Just one day later on Jan. 17, police say the driver of a Dodge Challenger sports car was speeding when he rear-ended a car, then crashed head-on into a minivan, killing himself and the older couple inside the van.

Then on Monday, a U.S. Border Patrol SUV was rear-ended by a motorcyclist, killing the rider. Speed is thought to have played a role in this collision.

"It's a tragedy regardless of who dies, but especially if an innocent person loses their life because somebody else has no regard for anybody else other than themselves," said Carillo.