Clouds, Rain chance for Tuesday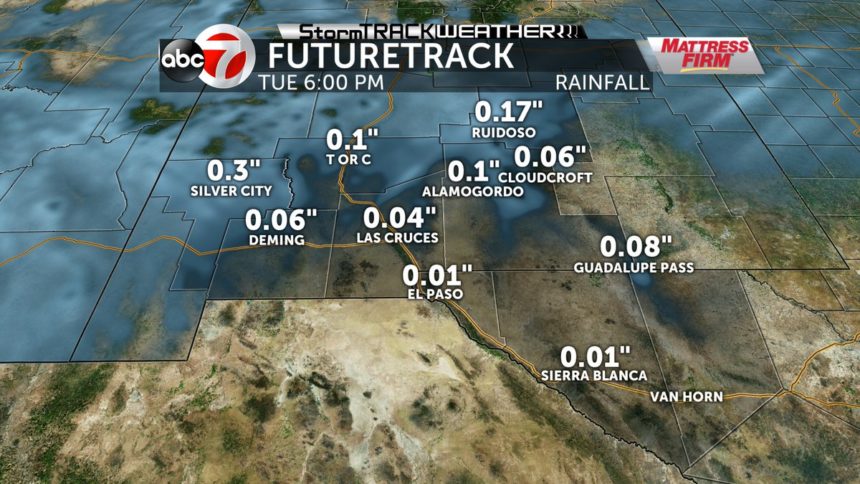 Our next Pacific storm arrives Tuesday bringing with it rain chances and cloud cover. Rain chances will be around 30% with most of it being more on the lighter side.
The system will quickly move out Tuesday night with sunshine for Wednesday and Thursday with warmer temps - right around 60.
For the latest forecast and Doppler radar: http://www.kvia.com/weather