Borderland spiritual leaders gather for annual mass along U.S./Mexico border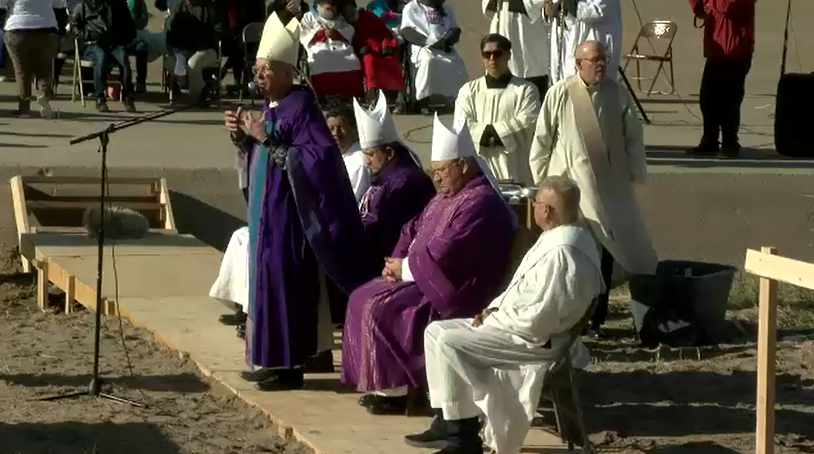 EL PASO, Texas -- An annual tradition on the U.S./Mexico border. The message uniting communities, not dividing them.
Spiritual leaders from across the borderland coming together on the Rio Grande for an annual border mass.
"What we're celebrating is the fact that even though a border may be necessary reality in the world," said El Paso Bishop Mark Seitz. "Still there's a deeper reality that we're a family of people's especially here in El Paso, Cuidad Juarez were one broad community."
The annual mass had several special intentions. Parishioners prayed for the lives lost in the tragic Walmart shooting on August 3. and the those crossing through the U.S./Mexico border.
"We're praying in a special way here at the border where so many people have died here crossing including children," Bishop Seitz said.
Parishioners built a make-shift bridge over the river where the bishops from El Paso, Las Cruces and Cd. Juarez gave mass, joining two countries together.
Dozens of people from different communities praying together as one.
"To build bridges is the message that we have for all...bridges of love, bridges of friendship, bridges of faith that we should always have to help one another," said Fr. Armando Ivarra, a priest from Deming, New Mexico.
The event would not have been possible without the cooperation of U.S. Customs and Border protection as well as other federal officials on both sides of the border.