3 hurt, including small child, in east El Paso rollover crash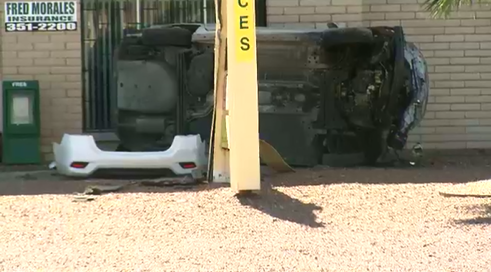 El PASO, Texas -- Three people were injured, including a small child, in a rollover vehicle crash in east El Paso Sunday afternoon.
The child was ejected and suffered life-threatening injuries, police said, in the incident that happened at the intersection of Montana Avenue and Killarney just after noon.
Police closed off the eastbound lanes of Montana at Killarney following the crash. The overturned vehicle could be seen sitting on its side right next to a building.
It was one of two serious accidents to occur Sunday along Montana Avenue. The other was a deadly motorcycle-car collision that happened later in the afternoon at Montana and Lee Trevino.