Juarez motorcyclist killed after crashing into Border Patrol vehicle on Border Highway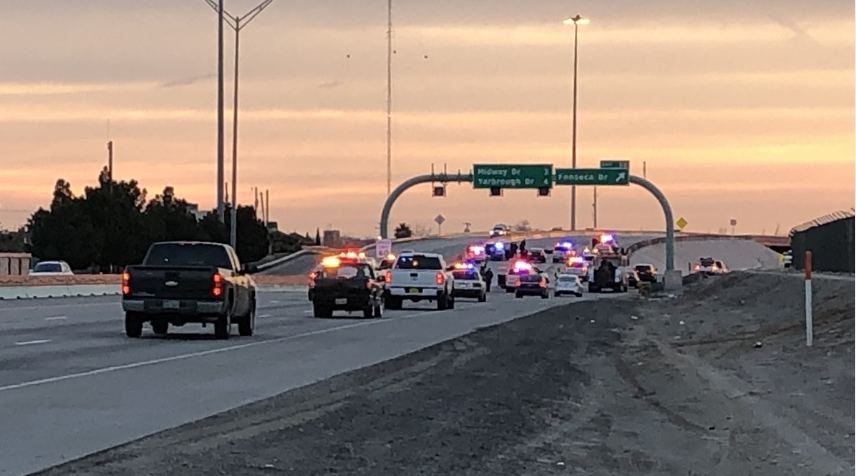 EL PASO, Texas -- A motorcyclist from Mexico was killed after crashing into a U.S. Border Patrol vehicle early Monday morning along the Border Highway.
Police on Tuesday identified the deceased as 60-year-old Rafael Montes de Oca Reynos of Ciudad Jaurez. He was El Paso's sixth traffic death of the year.
The deadly crash happened about 6:45 a.m. Monday on the eastbound Border Highway near Fonseca, and resulted in the roadway's closure for nearly six hours as police investigated the collision.
"A Border Patrol SUV, driven by a Border Patrol officer, travelling east on the far right lane with its emergency lights activated, slowed in order to come to a stop, and was rear-ended by a motorcyclist," according to a police report on the incident.
The border officer, 50-year-old Roberto Enrique Rivera, was not injured in the crash.