El Paso families remember 3 victims who died in head-on traffic crash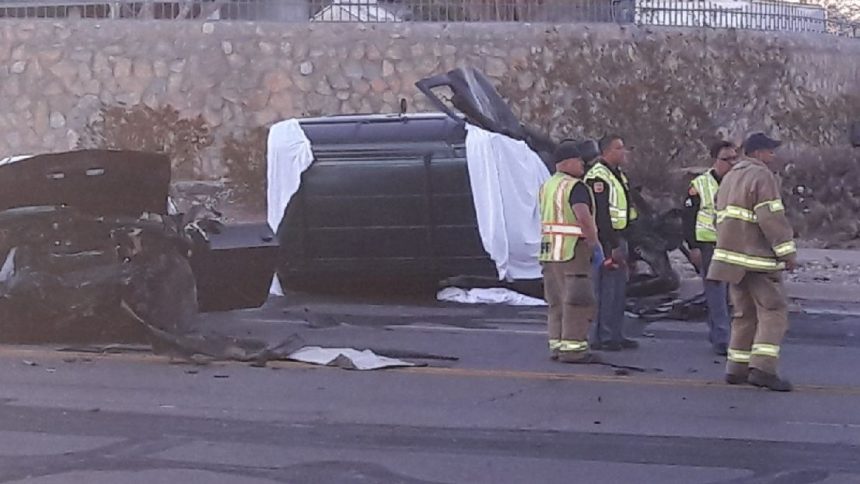 EL PASO, Texas -- Two El Paso families were forever changed last Friday after a head-on crash in northeast El Paso claimed three lives.
El Paso police told ABC-7 that speeding was the key factor in the crash in the 4000 block of Hercules that led to the deaths of Pascual and Carloina Gacria. The driver of the other vehicle that struck a car before colliding with their minivan, identified as 45-year old Billy Ray Ethridge, was said by investigators to be speeding at the time of the crash.
While both families remained in the grieving process Monday, the Garcia family had one question: Why did it have to be their parents that were killed?
"Losing one parent devastating, losing two parents - it's beyond devastation. You wonder why, you wonder why its happening," son Cesar Garcia said about losing both his parents.
Daughter Patricia Garcia lost her father, who she said she would have done anything for. Her bond with her father Pascual was much deeper than just blood, Garcia helped save her father's life back in 2009.
"I gave him my kidney in 2009 and for him to be taken like that, I feel ripped off that this man ripped off the opportunity for my dad to still be here… and my mom," Patricia Garcia said.
Pascual and Carolina Garcia weren't the only ones that died on Friday. Ethridge also died in the crash. His girlfriend, Rosie Mencia, wants the community to know Ethridge was a good father and that he was not a reckless man.
"He's not that person that drives recklessly and crashes into people killing them, that's not who he is… and I love him," Mencia said.
The Garcia's youngest son, Pascual - who was named after his father - will work to move forward without his parents by remembering the lessons his father taught him.
"That's what he'd tell us, not just me, but all four of us: If there's an obstacle jump it keep going forward don't give up," the younger Pascual Garcia said.
The Garcia family has set up a GoFundMe account and is accepting donations to pay for their parents funeral expenses.