Texas Roadhouse employees remember manager & friend struck and killed along Transmountain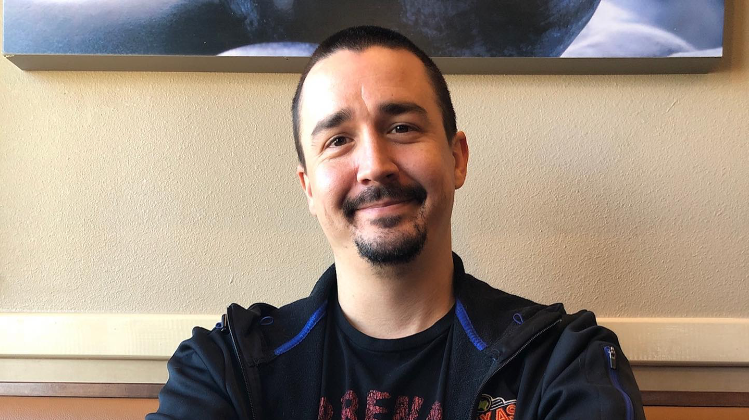 LAS CRUCES, New Mexico -- Texas Roadhouse staff remained at a loss for words Monday after they had learned one of their co-workers and friends was killed over the weekend. 35-year-old Benjamin Hardin was struck by a car along Transmountain Road in El Paso early Sunday morning. The restaurant closed its doors to the public Sunday as workers dealt with the loss of Hardin.
"It's going to be a hard day today trying to talk to customers who come in and see him and explain to them what happened it's just going to be really really hard," Vanessa Wells, manager of Texas Roadhouse said.
Hardin had transferred to the Texas Roadhouse in Las Cruces after working at the west El Paso location. He had been promoted to service manager working alongside Wells to lead the restaurant.
"You always try to find people who have strengths that you don't have, to have a really well balanced team, his strength was being fun and being super energetic and always having a good time no matter what and always being really positive," Wells said.
Hardin made a lasting impact with customers and co-workers, many of them working through the emotions of losing a close friend.
"He was always the person who was going to be there for you no matter what and I think that all of us will remember that and try to be that for other people," Wells said.
Coworkers plan on honoring Hardin by living the way he did. They plan on smiling more, and being more positive in their daily lives.
"He always told me to smile I alway looked mad but he always told me suriel smile and I'll do that, I'll do that just for him," said co-workers Suriel Delgado.
The restaurant brought in grief counselors for it's employees to work through this difficult time.