El Paso nursing home hit with virus outbreak offers signing bonuses to try and hire nurses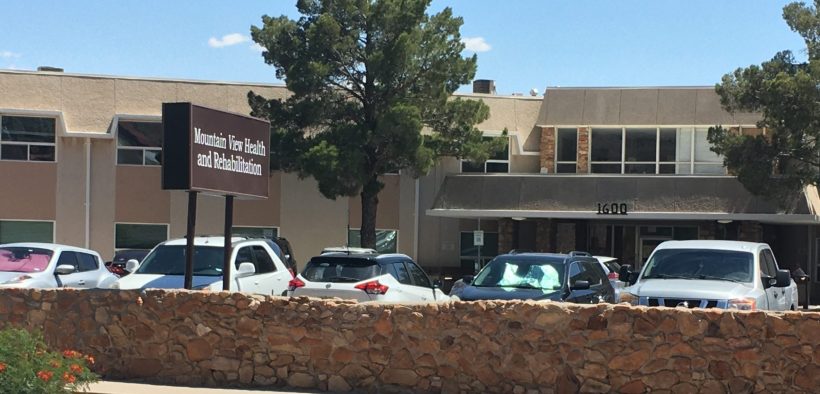 EL PASO, Texas -- Officials at a west-central El Paso nursing home with a confirmed Covid-19 outbreak are offering sign-on bonuses of $2,500 for charge nurses and $2,000 for certified nurse aides as they try to hire staff at the troubled facility.
The job postings on LinkedIn do note that Mountain View Health and Rehabilitation at 1600 Murchison has confirmed Covid-19 cases, but officials aren't publicly disclosing how exactly many residents and employees have been affected.
Twelve residents and an unspecified number of employees tested positive in an initial round of testing earlier this month that covered everyone living and working at the facility, said Leila Jones, a spokeswoman for the facility's owner, Fort Worth-based Creative Solutions in HealthCare.
Remaining tests were determined to have been contaminated, so another round of testing was ordered, Jones said, adding: "Those results are being returned to us in batches. The families and residents are being notified of their results as they are reported to us."
Jones has declined to provide further testing result updates about Mountain View - and unlike many governments around the country, the city of El Paso also declines to provide information about Covid-19 cases at individual facilities.
But a statement posted on the Mountain View website in recent days acknowledges, "We have had new people connected to our facility test positive for Covid-19. The affected people have been notified of these results."
The potential scale of the Mountain View outbreak became evident when Bob Moore at El Paso Matters reported on health department data that showed a surge in Covid-19 infections in the 79902 Zip code, where Mountain View is located.
The agency reports infections based on where people live. Mountain View residents testing positive would be reported in the 79902 Zip code, while employees would be reported in the Zip code where they live.
Texas National Guard soldiers were at Mountain View a week ago Sunday. Gov. Greg Abbott has deployed the Guard to disinfect nursing homes with virus outbreaks.
Mountain View has 139 certified beds, according to the Center for Medicare and Medicaid Services. It has a one-star (out of five) rating from the federal agency, the lowest possible. It's most recent health inspection in November 2019 yielded 16 citations, double the national average.