Border agents set single-day record for drug seizures at El Paso ports of entry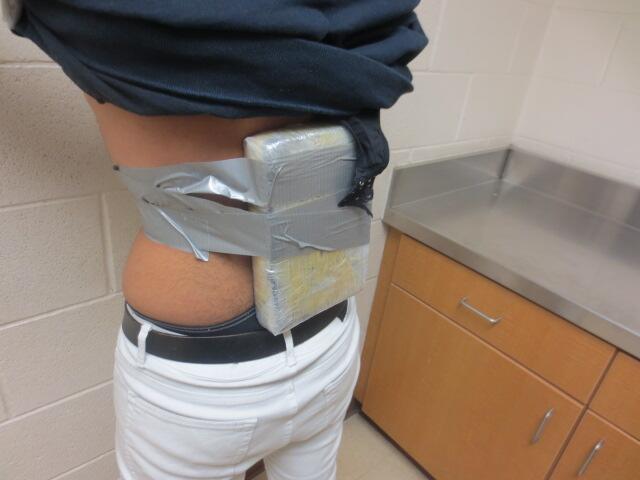 EL PASO, Texas -- U.S. Customs and Border Protection officers in El Paso made five separate drug seizures in a single-day, setting a new record, officials said Friday.
CBP officers seized nearly 223 pounds of cocaine, methamphetamine and marijuana at two El Paso ports of entry on Thursday night.
In addition to the drug caches, counterfeit sports jerseys, mobile game devices and dietary supplements were also confiscated.
In what the CBP called "one of the most interesting seizures of the day," a 17-year-old Mexican teen attempted to cross the Paso Del Norte Bridge into El Paso with two and a half pounds of cocaine strapped to his back. (See photo at the top of this article.)
CBP officers said they also stopped two other people crossing the border on foot who were carrying over eight pounds of meth.
Two additional seizures came from vehicles attempting to smuggle 212 pounds of marijuana across the Paso Del Norte Bridge and the Bridge of Americas, officials said.
El Paso's CBP field director Hector Mancha credited the experience of the agency's officers along with drug dogs and the use of new technology for setting a new daily drug confiscation record.