5 small (and multipurpose) workout tools for the home gym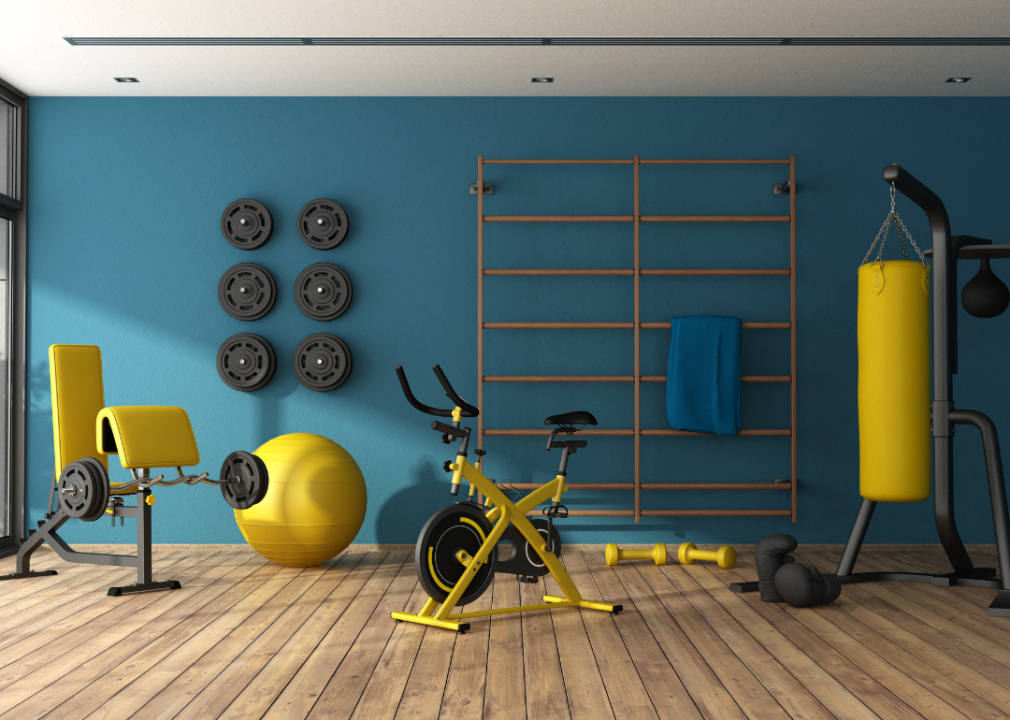 Canva
5 small (and multipurpose) workout tools for the home gym
A home gym with fitness equipment, including weights on the wall, a weight bench, an exercise ball, a stationary bike, and punching bag.
Home workouts took off in a whole new way because of the pandemic. With gyms and fitness studios closing nationwide, fitness fanatics had to shift gears. They brought their training into living rooms and backyards and simplified once-complicated routines.
According to market research group NPD, health and fitness revenue doubled from March to October 2021, reaching $2.3 billion, largely thanks to increased sales of home gym equipment.
While some are fortunate enough to have spaces they can dedicate to their home gym setups, that isn't the case for everyone—particularly those who live in major cities or shared housing. But even with limited space, you can still build an effective home gym.
NNOXX has rounded up five small, multipurpose workout tools for your home gym. These pieces of equipment take up very little space (some can even fit in a drawer), but can be used in many ways, helping you focus on multiple parts of the body. Nearly all items on this list can be found for under $100, making them suitable for any budget.
---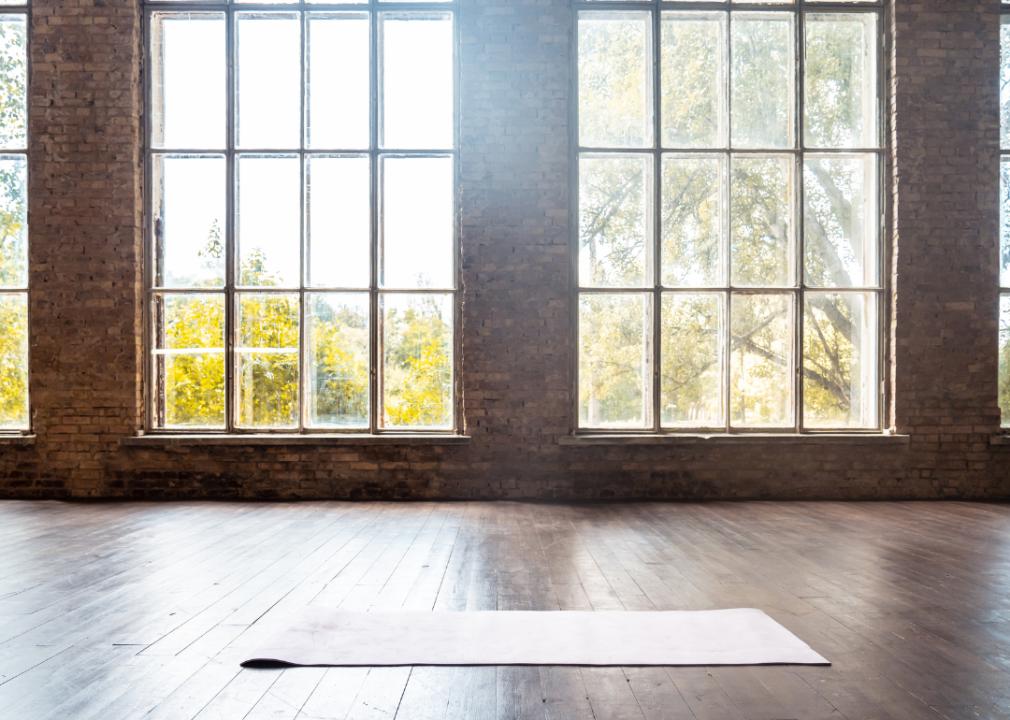 Canva
Yoga mat
A yoga mat on a wooden floor in front of big windows.
Let's start from the ground up—a yoga mat is a key component of any home gym. The grippy, sticky material of a typical yoga mat will ensure you're not sliding around while breaking a sweat, which can help prevent injuries.
Despite the name, you can do all sorts of exercises on a yoga mat, from barre to Pilates to high-intensity interval training. Many yoga mats exist on the market, from thin and flexible to thick and durable, at varied prices. Even those on a shoestring budget or with limited space can afford to add one of these to their arsenal.
If a quick Google search has you feeling overwhelmed about your options, plenty of helpful online guides will guide you in selecting the perfect yoga mat for your body type and desired activity level.
---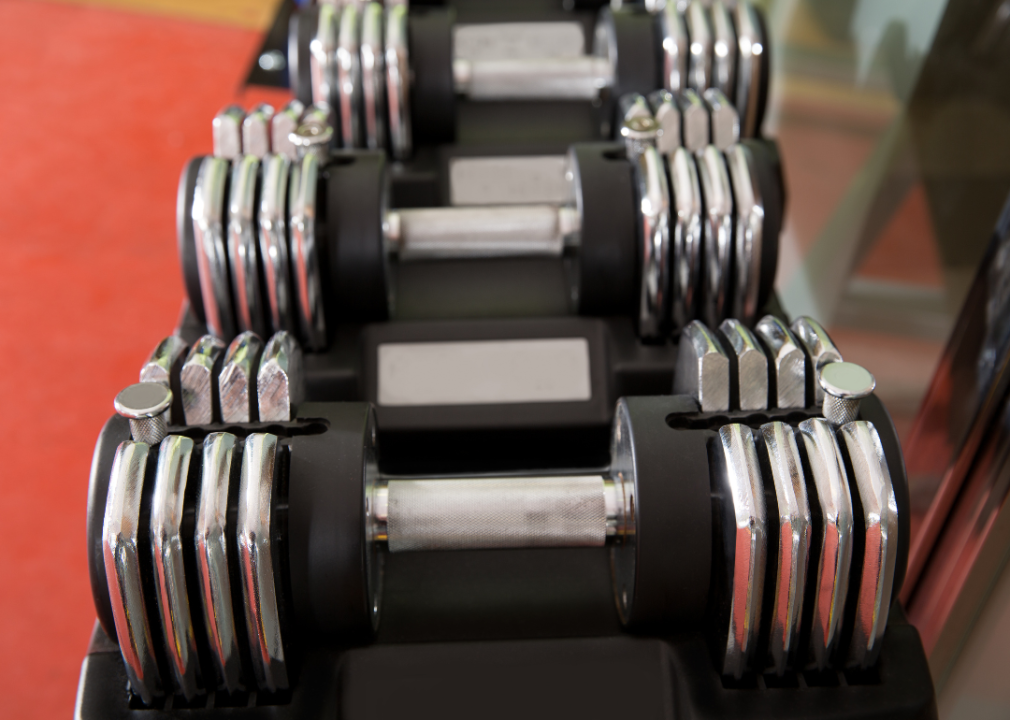 Canva
Adjustable dumbbells
Adjustable dumbbells on a rack in front of a red floor.
Adjustable dumbbells can be pricier and bulkier than their traditional counterparts. However, they can grow along with you throughout your fitness journey. You can alter a standard pair of adjustable dumbbells to weigh around 5 to 50 pounds by adding or removing metal plates (similar to a barbell).
Rather than having to buy a new set of weights every time you're ready to increase your bicep curl poundage, just add another plate. A great way to eliminate some of the clutter that can come with packing out your home gym, adjustable dumbbells are perfect for folks who are just starting to lift weights but aren't yet willing to commit to an entire bench setup.
---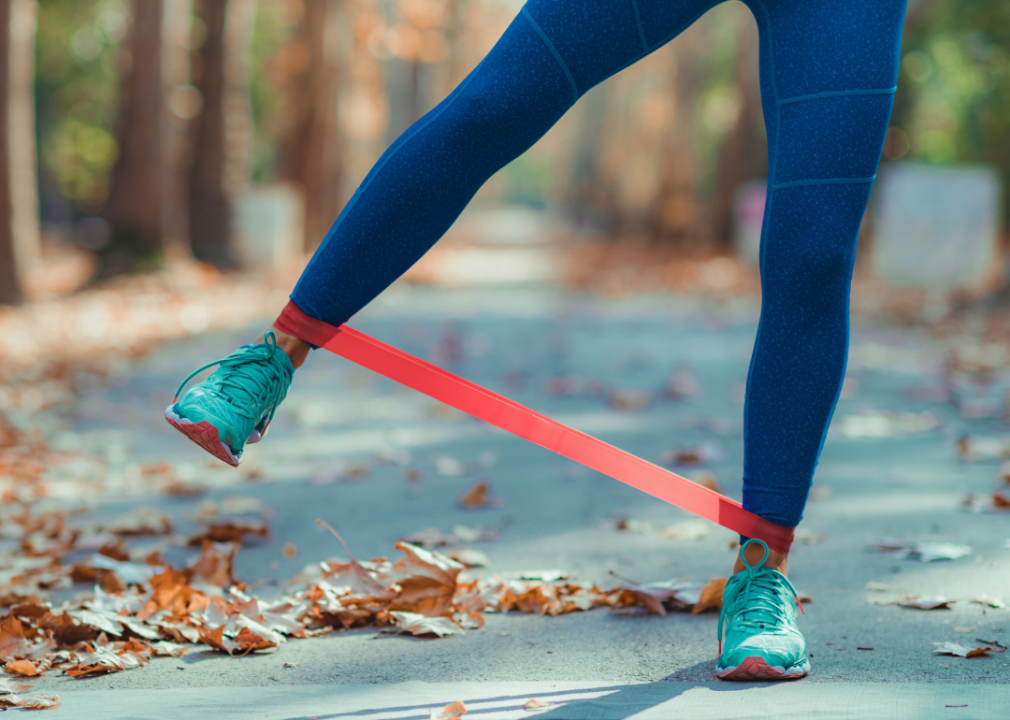 Canva
Resistance bands
A person outside in fall with resistance bands on their legs.
Rubber resistance bands were first introduced as a way for nursing home residents to stay active and build strength, but quickly gained a more widespread following as gym goers realized just how effective they could be. A 2019 study published in SAGE Open Medicine even found that exercises done with resistance bands were just as productive as those using conventional weights.
Made of rubber, resistance bands come in various sizes and intensities, meaning no matter your fitness level, there's a band suitable for you. Even better, you can use these portable tools to train many body parts, eliminating the need for other space-eating equipment. Those with a little more room in their home gym setups can buy bands that hook onto doors, chairs, and weight benches, which can ease some exercises.
---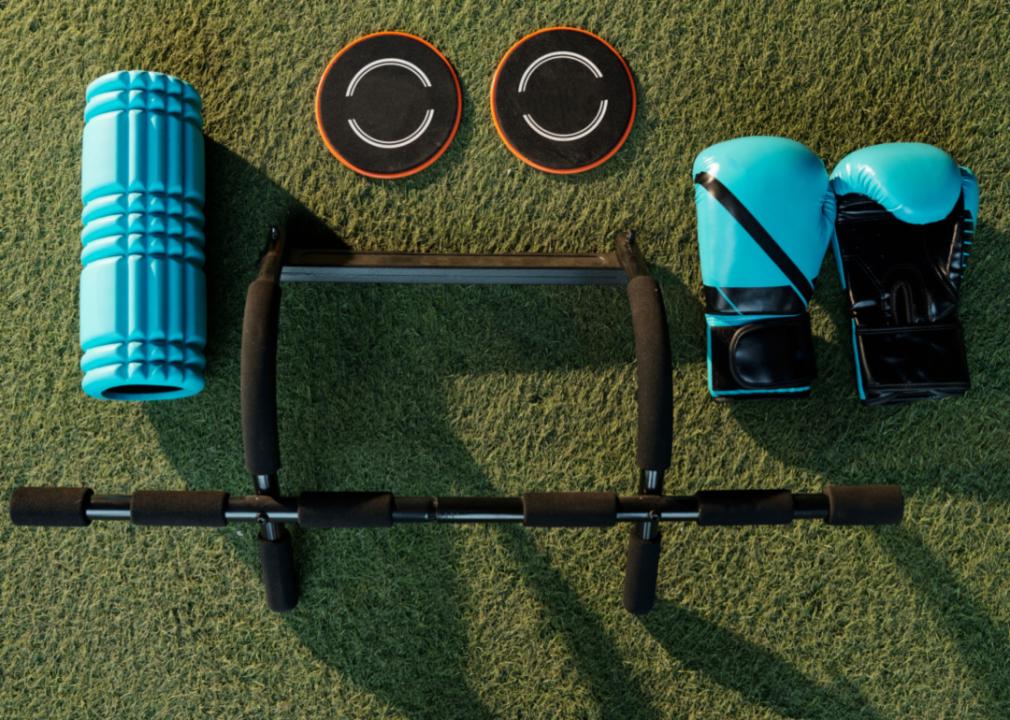 Dragon Images // Shutterstock
Exercise sliders
Various workout equipment, including a pull-up bar, sliders, a foam roller, and boxing gloves.
A frequent complaint about exercising is that it's hard on joints. Cardio, weight lifting, and even high-intensity interval training can put a lot of pressure on our body's more vulnerable, easy-to-injure parts. Exercise sliders are a great option for those seeking a full-body workout without the high impact.
Typically made of plastic and foam, sliders are discs designed to glide across a surface while you place your hands and feet on them. The sliders create instability, requiring your muscles to work harder to keep you upright and in proper form.
---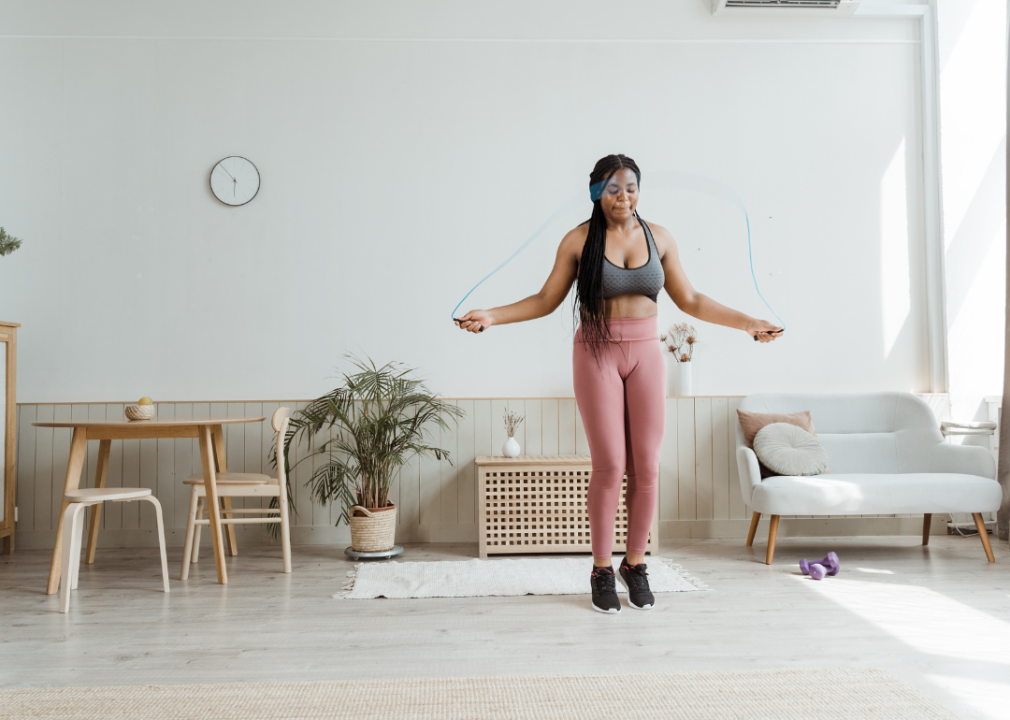 Canva
Jump rope
A woman jumping rope in her living room.
Without the assistance of a bulky machine like a treadmill or stationary bike, it can be next to impossible to get that aerobic, plyometric training done indoors. Jump ropes are often your best option for contained, low-equipment cardio.
Inexpensive and compact, they are also adaptable—you can walk, skip, or jump with them depending on your ability level. You can strap on additional weights for an added challenge. Jump ropes can also be repurposed for flexibility training and strength work, making them the ultimate multiuse tool in your home gym setup.
Story editing by Carren Jao. Copy editing by Kristen Wegrzyn. Photo selection by Lacy Kerrick.
This story originally appeared on NNOXX and was produced and
distributed in partnership with Stacker Studio.
---