'One hell of a chase' through Hudspeth, Culberson counties ends in crash and arrest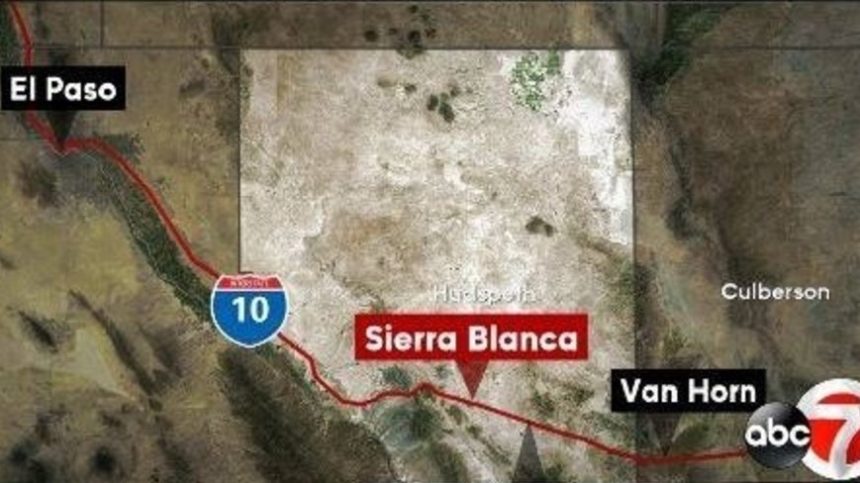 VAN HORN, Texas -- A driver who ran the Border Patrol checkpoint in Sierra Blanca led authorities on a chase Wednesday night through two counties that ended in a crash along Interstate 10 near Van Horn.
Hudspeth County Sheriff Arvin West described the pursuit to ABC-7 as "one hell of a chase."
The man authorities said lead them on that chase was taken into custody after crashing his vehicle along I-10 eastbound near mile-marker 137 in neighboring Culberson County.
There was no immediate word of any injuries.
No other details were available, but authorities did shut down the eastbound interstate around the crash scene.