62-year-old man shot and killed in northeast El Paso after deadly shooting of police dog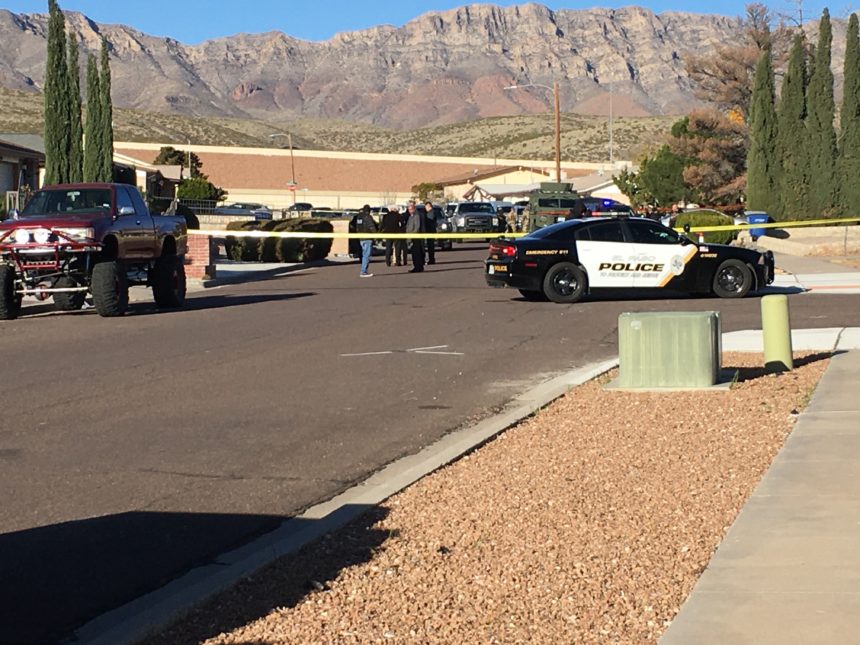 EL PASO, Texas-- El Paso Police confirmed that a 62-year-old man was shot and killed by police Tuesday morning after he fatally shot a police dog outside a northeast El Paso home.
The man's name was not released by authorities.
Several law enforcement agencies, including the federal Bureau of Alcohol, Tobacco, Firearms and Explosives (ATF), were attempting to execute a search warrant and an arrest warrant at a house in the 4500 block of Capricorn Drive.
The search and arrest warrants were related to charges of illegal possession and manufacturing of firearms.
During the execution of the arrest warrant, authorities said the man was confronted in the backyard of the home.
At that time, authorities said the man shot and killed a K9 officer and shot at the agents as well. ATF agents said they returned fire and the suspect was shot and died at the scene.
El Paso police Sgt. Robert Gomez said that two women were in the home when the shooting occurred, but they were not injured.
Police continued to investigate at the scene of the shooting late Tuesday.