Police say Las Cruces shop owner, ex-paratrooper was shot dead by intruder during burglary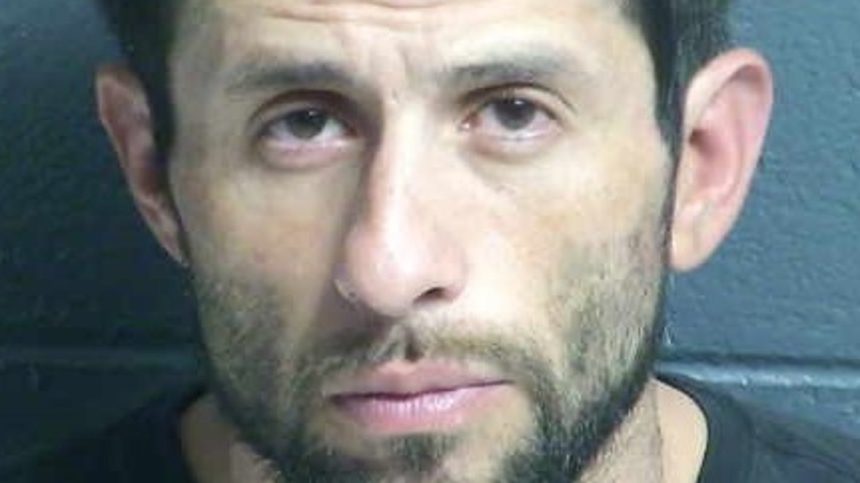 LAS CRUCES, New Mexico — Investigators now believe the weekend shooting death of a beloved local shoe repair businessman was a result of an interrupted burglary at his shop, Las Cruces police said Thursday.
Lonnie Gallegos was arrested early Wednesday at a motel on west Picacho Avenue, days after the deadly shooting of 79-year-old Oscar Amezquita.
Police said Amezquita was found suffering from at least one gunshot wound near his business on Saturday evening. Amezquita died shortly after first-responders arrived.
He owned the Landis Boot and Shoe Service at 490 S. Esperanza Street. In addition, an El Paso veterans group said Amezquita served as a special forces paratrooper in the 82nd Airborne during the Vietnam War.
Investigators believe Amezquita went to his longtime business and interrupted someone who was burglarizing it when he was shot.
"Evidence shows the gunfire originated inside the building and was directed toward the doorway," police spokesman Dan Trujillo said Thursday.
A witness told police that after hearing gunshots coming from the shop, he saw a man with a brown and white pit bull terrier who drove away in Amezquita's car.
Trujillo said the car was later located in the 1100 block of East Court Avenue, where a neighbor provided a description of the man who parked it.
"The neighbor's description and surveillance video match images of Lonnie Gallegos captured on a lapel camera by a Las Cruces police officer early Saturday morning, several hours before the homicide," Trujillo indicated.
The 38-year-old Gallegos remained held without bond Thursday in the Dona Ana County Detention Center.
He's charged with one count of first-degree felony murder, a second-degree felony count of aggravated burglary, and fourth-degree felony counts of unlawful taking of a motor vehicle and tampering with evidence.