Man who built crosses to honor El Paso mass shooting victims dies from cancer at age 69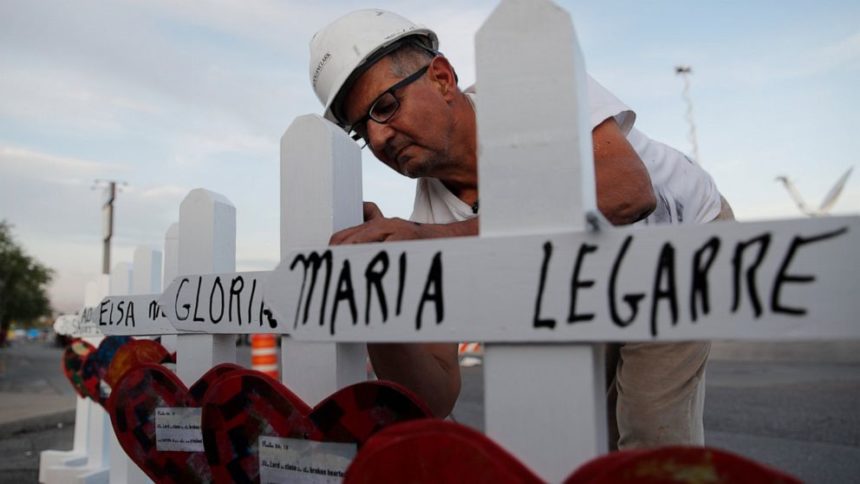 AURORA, Illinois -- Greg Zanis, the Illinois man who built more than 27,000 white crosses to commemorate victims of gun violence in America including the El Paso Walmart massacre, died Monday morning from cancer at the age of 69, according to ABC affiliate WLS.
Doctors had recently diagnosed him as terminal and instead of waiting for a somber funeral to remember him, his family invited people over the weekend to drive by and wave to Zanis while he was sill around to appreciate it. Police directed a line of cars more than a mile long. (You can watch it in the video player at the top of this article.)
Zanis began making crosses in 1996, the same year his father-in-law was shot and killed.
Last August, he traveled to El Paso to deliver crosses in tribute to the then-22 victims of the Cielo Vista Walmart shooting. He called the week he brought crosses to El Paso his "hardest week" ever.
He also traveled to Connecticut, in the wake of the Sandy Hook shooting, to Las Vegas after the massacre at the Harvest Music Festival, and to Orlando to commemorate the victims of the Pulse Nightclub shooting, even though he got pushback from his church. He did not just create crosses; he built Stars of David and other symbols to honor the victims of senseless violence.
Zanis retired from making crosses late last year, without mentioning his illness at that time; it would later be disclosed.
He asked the group Lutheran Church Charities to take over his 'Crosses for Losses' effort, and they're discovering just how large an impact Zanis made.
"Who knows the number of lives he's touched. Just an incredible man," said Tim Hetzner, CEO of Lutheran Church Charities.
Aurora Mayor Richard Irvin issued a statement saying, "Mr. Greg Zanis was a giant among men. He was a man of action who simply wanted to honor the lives of others. In return, his life was one of honor and one that was celebrated throughout our nation and world. Heeding to the scripture 'pick up your cross and follow me,' Mr. Greg Zanis did just that. He picked up the crosses he made and followed his mission in the noblest of ways. His legacy shall forever be remembered in his hometown of Aurora and around the globe."
Zanis' daughter set up a GoFundMe account to help the family cover his funeral expenses.