Otero County records 1st virus death, among 11 new fatalities across New Mexico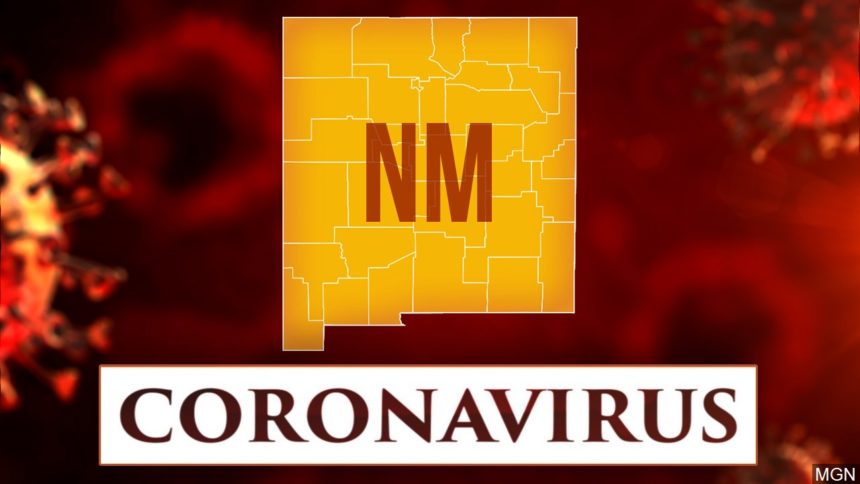 SANTA FE, New Mexico -- A woman in her 50s who died in the hospital of coronavirus has become Otero County's first Covid-19 fatality, New Mexico health officials announced Thursday.
The woman, who had an unspecified underlying health issue, was one of eleven new deaths reported statewide for the day, which brought the total number of New Mexicans to succumb to the virus to 242.
Most of the other deaths reported Thursday occurred in counties in the northwest corner of the state, along the Navajo Nation, which have been especially hard hit by the virus. That section of the state, despite lower population, has posted a large amount of the state's 5,503 confirmed cases.
Of New Mexico's 143 additional virus cases reported Thursday, ten of those occurred in Doña Ana County - bringing their caseload total to 259, with the death toll still holding at just two.
In Otero County, in addition to posting its' first death, there was one additional case confirmed to raise the county's case tally among residents to eight. That doesn't include the 39 cases at the Otero County ICE Processing Center or the 24 infections at the federally-run Otero County Prison Facility, as those are tabulated and tracked separately by health leaders.
Nearly 30% of all those New Mexicans infected since the start of the pandemic - 1,576 - are now listed as having recovered, Thursday's case data showed.
Below you can see county-by-county data for virus cases across New Mexico. The data comes from Johns Hopkins University, so the numbers may vary a bit from what's reported by the state health department.