New Mexico virus cases still grow: 16 more in Doña Ana County, 6 new at Otero County detention facilities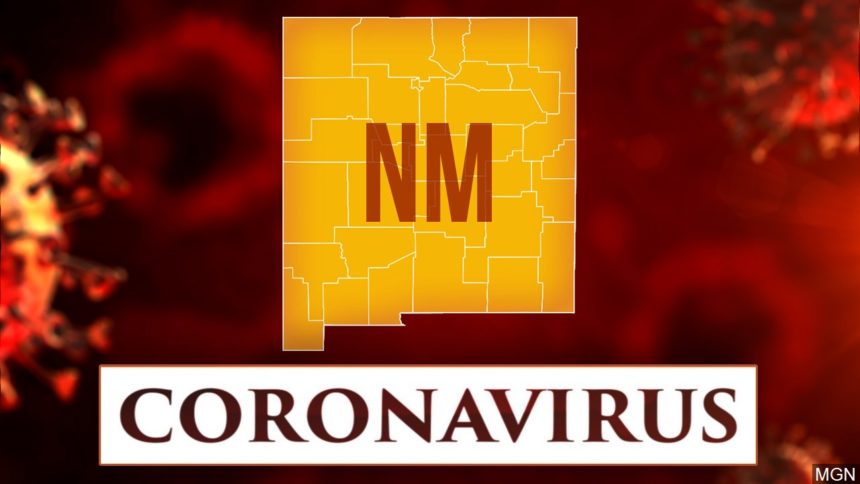 SANTA FE, New Mexico -- Confirmed coronavirus cases continued to grow in southern New Mexico, health officials on Saturday reported 190 additional infections statewide to reach 5,847 cases.
There were 16 new cases in Doña Ana County and one additional case among residents in neighboring Otero County.
The caseload in Doña Ana County grew to a total of 282 Saturday, including at least one case to date at the Haciendas of Grace Village in Las Cruces. It's one of at least 35 such elder care facilities in New Mexico where infections and outbreaks have occurred thus far.
Officials said they adjusted downward Doña Ana's cumulative case count as three previously reported cases there were actually be out-of-state residents, and a fourth case in that tally turned out to be a duplicate.
In Otero County, the total number of cases reached nine among residents, officials said. Those numbers don't include 35 infections (four new) at the Otero County Prison Facility and 42 infections (two new) at the Otero County ICE Processing Center; both are federally-run detention facilities which New Mexico's governor has said failed to adequately follow health guidelines, resulting in outbreaks. The numbers for those institutions are being tabulated separately by the state.
Six additional virus-related deaths across New Mexico were reported Saturday, lifting the state's death tally to 259. Those new deaths all occurred in the northwest corner of the state, which has been the hardest hit portion of New Mexico so far during the pandemic. The fatality count held at just two in Doña Ana County and none in Otero County.
The latest case and death announcements came as Gov. Michelle Lujan Grisham on Saturday allowed a mild lifting of some restrictions she had earlier imposed aimed at halting the virus' spread.
Retail stores and houses of worship were all allowed to operate at 25% of capacity, except in the northwest counties, while all New Mexicans were required to wear face coverings in public under the governor's order.
Below you can see county-by-county data for virus cases and deaths across New Mexico. The data comes from Johns Hopkins University, so the numbers may sometimes vary a bit from what's reported by the state health department.