Ovidio Guzman Lopez, son of El Chapo, brought to US to face drug trafficking charges: Sources
(ABC) -- A son of the notorious drug lord known as El Chapo arrived in the United States on Friday following his extradition from Mexico to face drug trafficking charges, according to sources.
Ovidio Guzman Lopez, 33, was charged in April with two dozen others as part of a crackdown targeting a global drug trafficking network run through Mexico's Sinaloa cartel. According to the charges, the cartel used precursor chemicals shipped from China to fuel the fentanyl crisis plaguing the U.S.
He was flown to Chicago but is also charged in New York and Washington, D.C.
Guzman Lopez had been wanted by U.S. authorities since 2019 and captured by Mexican armed forces in January in a small town just outside the city of Culiacán, the capital of the Mexican state of Sinaloa.
He was captured in an overnight raid that had been in the works for more than six months, officials said at the time.
The arrest followed an infamous incident in 2019, in which authorities briefly detained Guzman Lopez at a home in Culiacán, before word spread and heavily armed gunmen flooded the city. Massive shootouts occurred between cartel members and Mexican armed forces around the city. Mexican President Andrés Manuel López Obrador ordered Guzman Lopez released in order to avoid more bloodshed.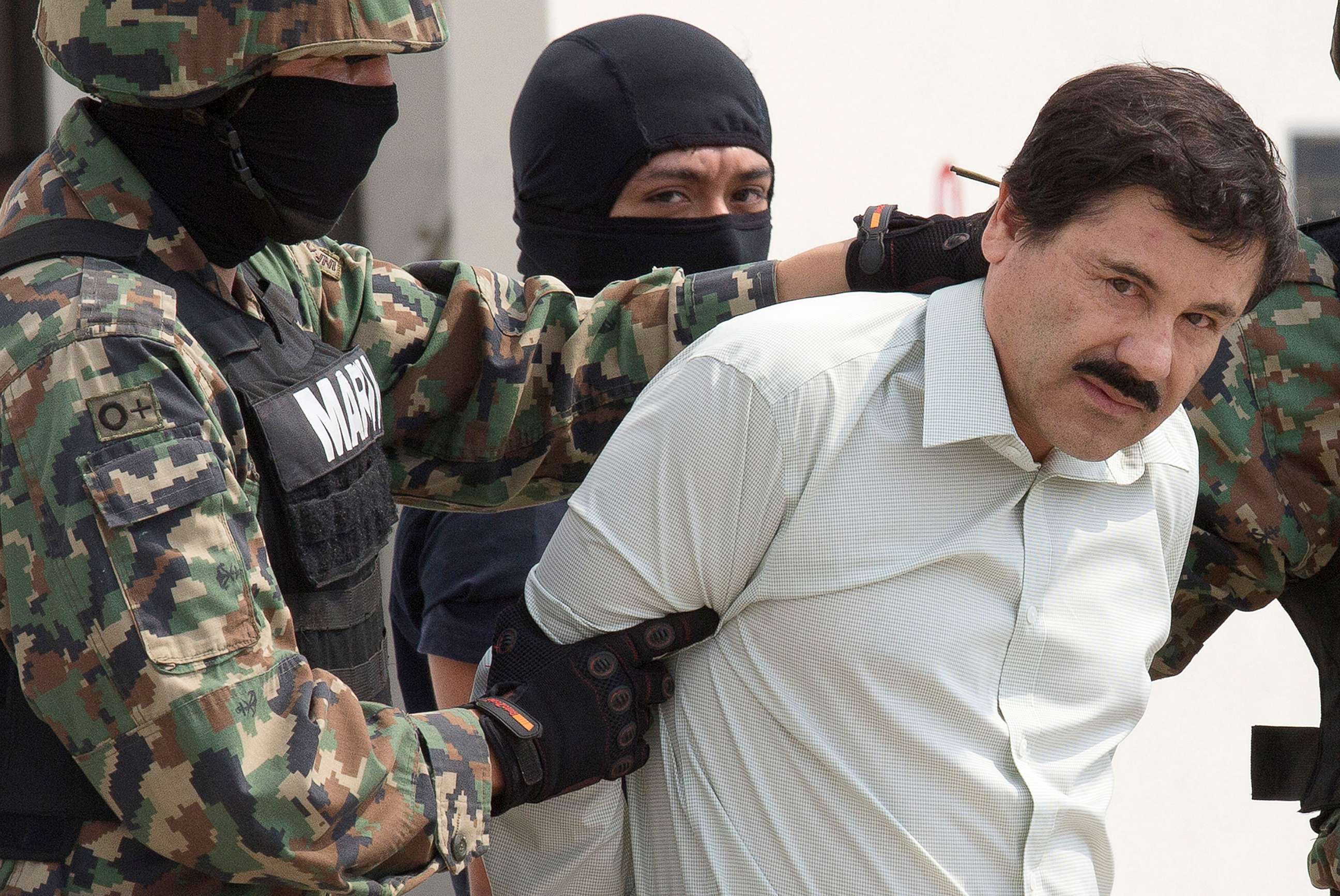 His father, El Chapo, is serving a life sentence in the U.S. after being convicted in 2019 of conducting a continuing criminal enterprise, including large-scale narcotics violations and a murder conspiracy, drug trafficking conspiracies, unlawful use of a firearm and a money laundering conspiracy.
El Chapo's wife, Emma Coronel Aispuro, was released from her California halfway house this week after being convicted of helping run the Mexican drug cartel for which her husband was the boss.
Aispuro was sentenced in November 2021 to 36 months in federal prison after pleading guilty to money laundering and conspiring to distribute cocaine, meth, heroin and marijuana for import into the U.S. She was also ordered to pay almost $1.5 million in fines.