Which generation is saving most—and more often—when it comes to retirement?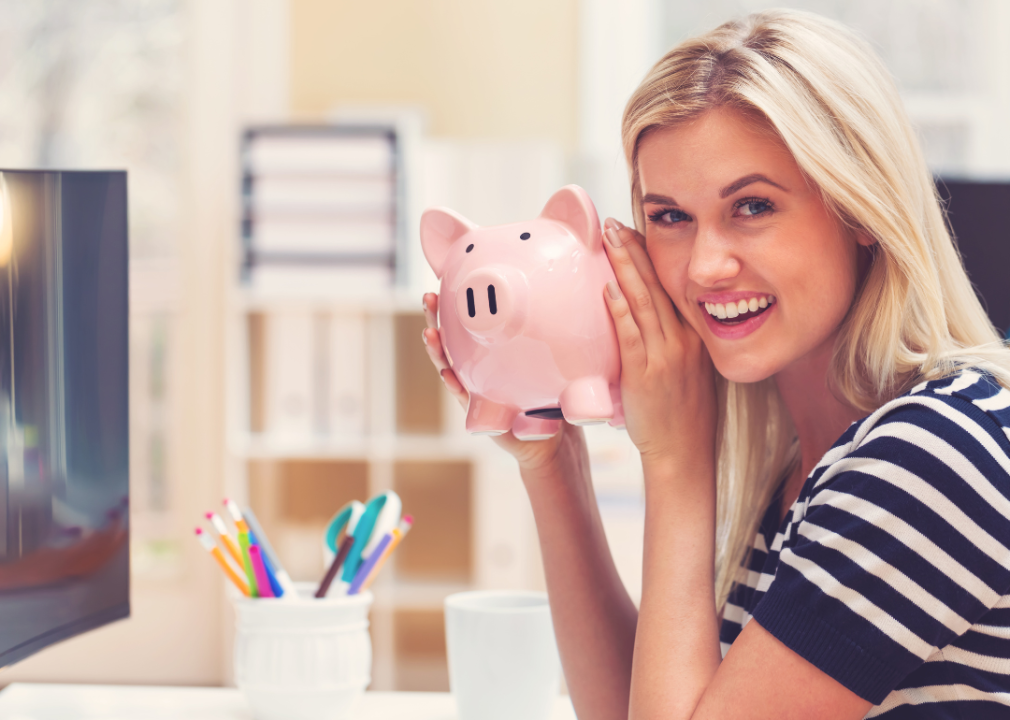 Canva
Which generation is saving most—and more often—when it comes to retirement?
A young blonde woman in a striped shirt smiling an holding a piggy bank
Generation Z has taken over the retirement savings game, leaving their predecessors in the dust. They have come to dominate the arena of financial planning and investing for the future. Benzinga looks at a recent study to explain this development.
According to a report by Vanguard, workers ages 18 to 24 were 32% more likely to invest in their workplace retirement plan than their older colleagues were at the same age. This is impressive considering younger generations typically have lower participation rates because of a lack of knowledge and lower income. In fact, Gen Z's participation rate was more than double that of their counterparts in 2006. 
The study also found from 2006 to 2021, 97% of workers ages 18 to 24 invested between 41% and 99% of their 401(k) savings in stocks, compared to just 25% in 2006. 
Financial experts say this could be attributed to a higher comfort level with technology and the automation of investment processes in 401(k) plans. Nilay Gandhi, a certified financial planner and senior wealth adviser at Vanguard, said, "Gen Z investors have grown up in a world where technology is fully a part of their daily lives. This generation is the most active mobile user and can use their devices to gather information and manage their finances — including investing in stocks — through various technology platforms." 
Investing early in a 401(k) can be one of the best ways to build a substantial retirement fund. The more time funds are invested in the stock market, the more time they have to grow and compound. Financial planners suggest that many workers will need over $1 million to retire comfortably, especially with inflation. 
In an encouraging statement, Gandhi highlights the potential benefits of investing in stocks for wealth accumulation over the long term. 
"Stocks can be a powerful tool for wealth accumulation and give money a higher potential to grow over the long term," he said. He also emphasizes that savings rates, a well-balanced portfolio, costs, and discipline are crucial aspects of investment success.
Gandhi notes that Gen Z investors have a long time horizon to retirement, which makes taking the first step to saving early and often crucial. 
"We are encouraged by the positive savings behaviors we are observing with younger generations," he said. "Gen Z savers, on average, have higher account balances than their predecessors in part because they are investing earlier and often and taking advantage of retirement plan benefits."
Many Gen Z employees are graduating with less debt and are highly educated, which allows them to put aside more for their retirement. Younger workers who are saving more, maintaining a long-term perspective, and holding balanced portfolios have the right recipe for achieving strong financial security in retirement.
This story was produced by Benzinga and reviewed and distributed by Stacker Media.
---