UMC parking lot treated as crime scene after victim arrives at hospital ER with gunshot wounds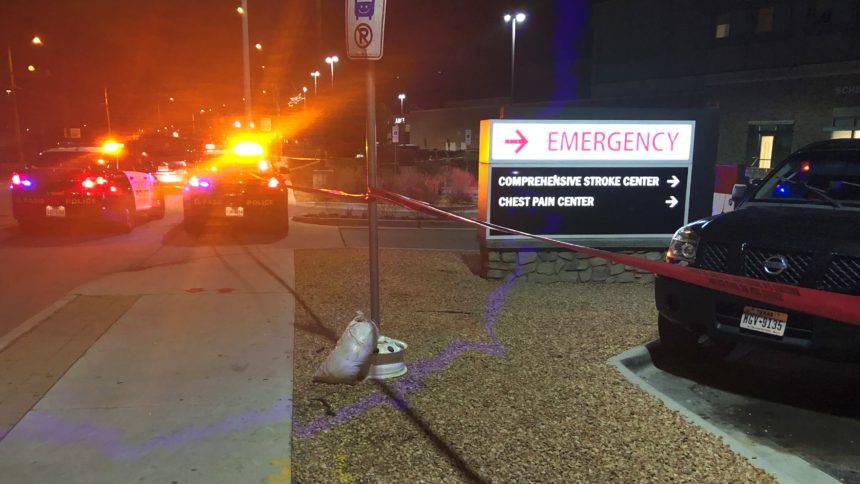 EL PASO, Texas -- Police cordoned off a portion of the parking lot at University Medical Center in front of the emergency room entrance Wednesday night after a gunshot victim arrived at the hospital by car.
A police spokesman told ABC-7 the area was being treated as a crime scene and the black car that dropped off the wounded person about 7 p.m. was considered evidence in the shooting investigation.
Officers at the scene had a man in custody whose arm was covered in blood, according to an ABC-7 staffer at the scene. The man was being questioned in the back of a patrol car, but police did not comment on whether the man was being arrested or would face charges.
A UMC spokesman confirmed to ABC-7 that the main entrance to the emergency room was closed as police examined the area. He said that ER entrance reopened after 11 p.m.
Other hospital entrances remained open and the emergency room continued normal operations during the incident.
Red and yellow crime scene tape and multiple police vehicles created a spectacle that resulted in some hospital patients calling ABC-7 wanting to know what was happening.
No further details were available late Wednesday night.