Police identify Las Cruces woman shot dead during mistaken explosion, release 911 call audio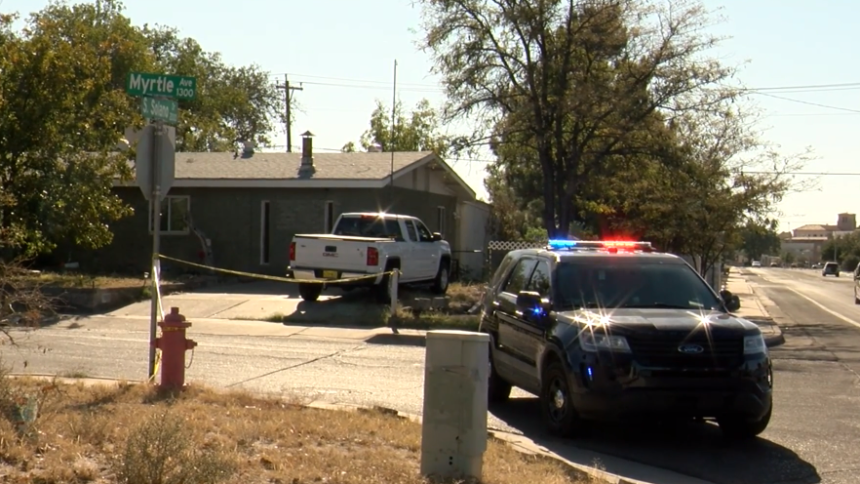 LAS CRUCES, New Mexico -- Police on Monday released the identity of a woman shot dead in her home last week during what was mistakenly thought to be an explosion; authorities also released 9-1-1 call audio from the incident to ABC-7.
The victim was identified as 45-year-old Danielle Black. Investigators said she was struck by a bullet and killed when someone opened fire on her home in the 1300 block of Myrtle Avenue last Wednesday night.
Police and fire crews initially responded to what they thought was an oxygen tank blast inside the home, however a police spokesman said "during the investigation it was determined that no explosion took place, but several gunshots were fired at the home."
Black's caretaker was also in the home of the time of the shooting, but was unhurt. She made the 9-1-1 call reporting what she thought had been an explosion of Black's oxygen tank.
The woman sounds terrified as the call begins: "Oh my God, we had an explosion here at the house and the lady I'm taking care of is... her head is bleeding and something happened."
The call continued with a dispatcher trying to assist the caretaker in rendering first aid: "I saw a lot of blood coming out of her head... 'Is she breathing?' No, I don't know. Dear God, please hurry. 'She's not breathing?' She's not. Okay, please hurry... 'Alright, it sounds like we need to start CPR.' Please hurry. 'Okay, we're getting there as fast as we can.' Please hurry. Oh dear God, I don't think she's alive."​
Las Cruces Crime Stoppers on Monday doubled its reward from $1,000 to $2,000 to find the person who fired the deadly shots at the home. It asked anyone with information to call 1-800-222-8477 and emphasized that tipsters can remain anonymous.