Answers sought as to how man ended up injured, unconscious and lying in Las Cruces roadway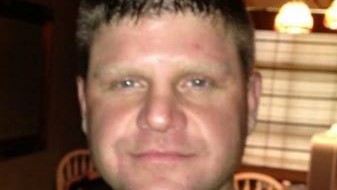 LAS CRUCES, New Mexico -- Police were trying to figure out how a man ended up severely injured and lying unresponsive along a Las Cruces roadway on Wednesday night.
Tom Henry Croy remained hospitalized 24 hours after being discovered in the 200 block of west Madrid Avenue near Alameda Boulevard with severe head trauma.
The 44-year-old Croy was listed in critical condition Thursday night at University Medical Center of El Paso after being transferred there from a Las Cruces hospital.
Police said someone noticed Croy lying on the street about 9:30 p.m. and then called 9-1-1 for help. But authorities have been unable to determine what caused his injuries and how he ended up in the road unconscious.
Investigators asked for anyone with information on where Croy may have been on Wednesday, or who he may have been with, to contact Las Cruces police (575) 526-0795. Anonymous tips could also be called into Las Cruces Crime Stoppers at 1-800-222-8477.