Amber Alert issued for 2-year-old girl allegedly taken from her Texas home by estranged dad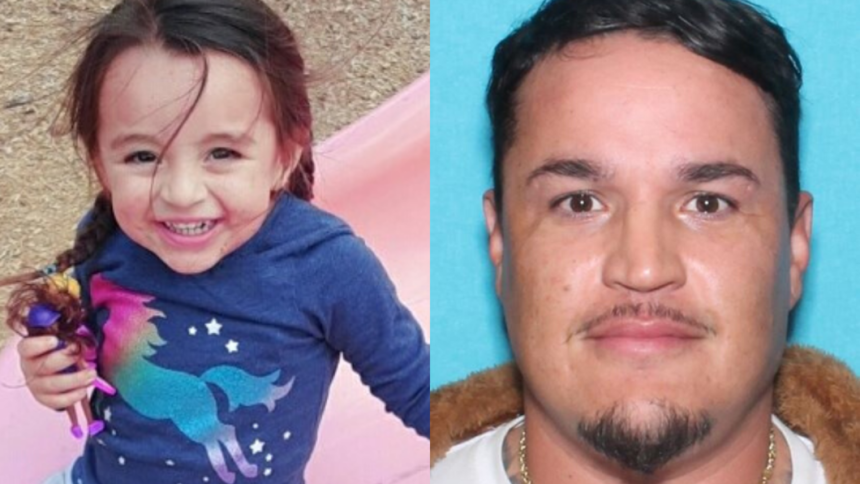 SAN ANTONIO, Texas -- A statewide Amber Alert was issued Monday evening for a 2-year-old San Antonio girl believed to be "in grave or immediate danger" after allegedly being taken by her father when he threatened her mother.
Bexar County Sheriff's Deputies said Juan Trevino, 33, kicked in the door to his estranged wife's residence, threatened her with violence and assaulted her, according to ABC affiliate KSAT.
Trevino then grabbed Jaya Ailani Trevino, 2, and fled from the home in a black 2014 Nissan Sentra with the license plate MSK-1273, according to the Amber Alert advisory.
Jaya was last seen in a pink t-shirt with purple and pink lettering that read, "Big Sister." She is 3-feet tall, weighs 26 pounds and has brown hair and brown eyes.
Trevino is described by deputies as 5-foot-7 and has brown hair and brown eyes as well as several tattoos on his arms and a music note tattoo behind his left ear. He was last seen wearing a white cap, black jacket, a blue Nike T-shirt, blue jeans and white shoes.
Anyone who spots the missing girl or her father is asked by authorities to contact their local police.