With over 7,000 virus cases, some Texans treated with malaria drug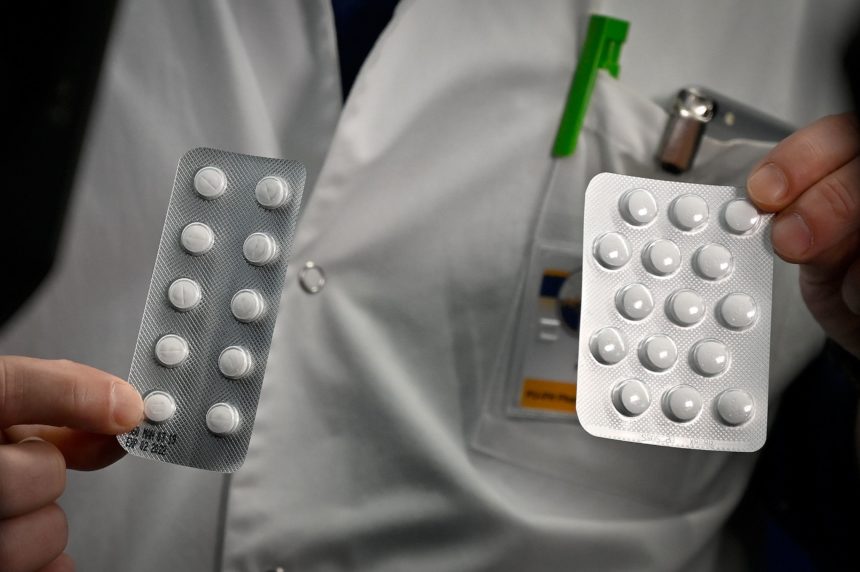 AUSTIN, Texas -- With over 7,000 confirmed cases of coronavirus in Texas, Gov. Greg Abbott said Monday that 30 patients from a Texas City nursing home who tested positive were receiving experimental treatment with a malaria drug.
Abbott said the patients are "being tested with the hydroxychloroquine to determine whether or not it will be a successful treatment for those patients."
President Donald Trump has promoted the drug, but medical officials warn that it's dangerous to be hawking unproven remedies, and even Trump's own experts have cautioned against it.
Abbott indicated the nursing home residents were in the second day of a testing regimen that should last several days.
"We look forward to updating you as the week progresses about how this drug is aiding or not these patients," he said.
It was not immediately clear who authorized the drug use for the Texas nursing home patients.
Meanwhile, health officials reported 464 more cases of the coronavirus Monday, an increase of about 7% over the previous day, bringing the total number of known cases to 7,319. Six new counties reported their first cases Monday; more than half of the state's 254 counties have reported at least one case.
Houston's Harris County has reported the most cases at 1,395, followed by Dallas County, which has reported 1,112 cases. In El Paso County, the number of cases stood at 115, with officials predicting a continued surge.
The state reported 13 additional deaths on Monday, bringing the statewide total to 140 — an increase of about 10% from Sunday. Harris County reported three additional deaths, bringing its total to 20 deaths, more than any other county.
As of Monday, 1,153 patients are currently hospitalized in Texas. At least 85,357 tests have been conducted, Abbott said, predicting over 100,000 tests would be conducted before the end of the week.
He said the number of those testing positive continues to remain less than 10% of everyone tested.
Abbott indicated he spoke by telephone earlier in the day with Dr. Deborah Birx of the White House Coronavirus Task Force, and she said mitigation efforts were working.
Birx said that we are getting close to beginning to bend the curve, but she also made clear that if we let up now all of our efforts that have led us to this point will have been for nothing, Abbott noted.
The governor made his remarks Monday from the Texas Department of Public Safety warehouse facility in Austin, with rows of boxes of gloves, gowns, and masks behind him. Abbott said the warehouse would have in its possession - and be ready to distribute later this week - more than five million medical face masks.
"Knowing the information of what I have and the visibility of what's coming in, Texas looks to be very well supplied," Abbott said.
But hospitals are still in need. Texas Hospital Association spokeswoman Carrie Williams, who said last week there was not enough protective equipment in the state, said her organization hoped "these announcements soon track with the actual experience on the ground in hospitals."
In the meantime, she said hospitals were "in conservation mode" and not letting their guard down until supplies are in hand.
(The Texas Tribune and Associated Press contributed to this report.)