Youth baseball coach from Clint to be honored as 'Coach of the Year'at World Series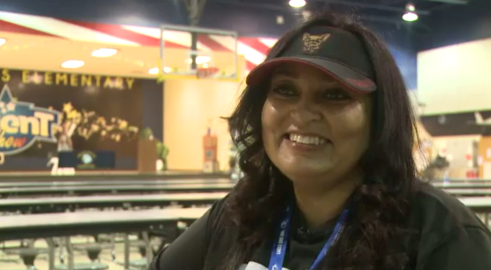 CLINT, Texas - It will be a moment of a lifetime for a youth baseball coach from Clint.
Veronica Larquier will be headed to game four of the World Series in Washington D.C., not as a fan, but as a "Coach of the Year.'
She'll be honored before the start of the game and Larquier admits, she's going to be nervous.
"Oh my God it's mind blowing, I'm very excited, I'm honored," Larquier said. "I'm probably going to faint."
Larquier is a community coordinator and baseball coach with the El Paso Border Youth Athletic Association, an organization that helps children in underserved communities through sports.
Larquier says she was inspired to get involved because of her own children, and she admits it was a challenge at first.
Even though Larquier is a fan of baseball, she had no idea how to coach it, but she was willing to learn.
"I did a lot of research, a lot of reading, just to help me understand it and try to teach them what I learned," Larquier said.
For Larquier and her players, success isn't measured by wins and losses on the field, but rather what happens in the classroom.
Players who participate in the program must pass all of their classes in order to play.
"When I see them come to me and they say 'Coach, coach I passed my grades, I passed my grades' that's my reward," Larquier said. "That's my work right there, it's helping them."
Border Youth Athletic Association is a serial contributor to Major League Baseball's youth outreach programs.
More than 500 3rd-through 6th graders participate in BYAA's year-round community outreach programs.
An additional 600 high school students participate in BYAA's Reviving Baseball in Inner Cities (RBI) El Paso Chihuahuas NeXT summer league.
'Base Play RBI' is offered in partnership with the Clint and Gadsden Independent School Districts.
An affiliate of Major League Baseball Youth Programs under the RBI program, BASE Play provides academic support and life changing experiences through baseball and softball to students in the economically distressed communities of El Paso and Dońa Ana counties.