ABC-7 First Alert: Cold front brings much colder temperatures to the Borderland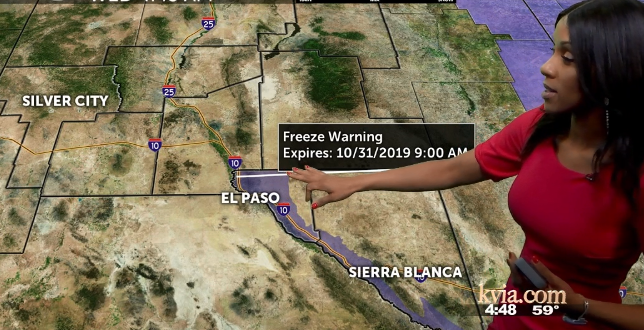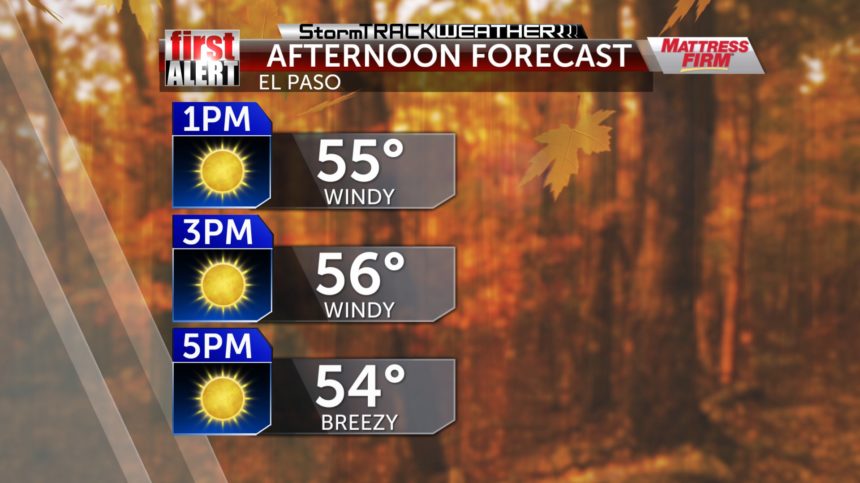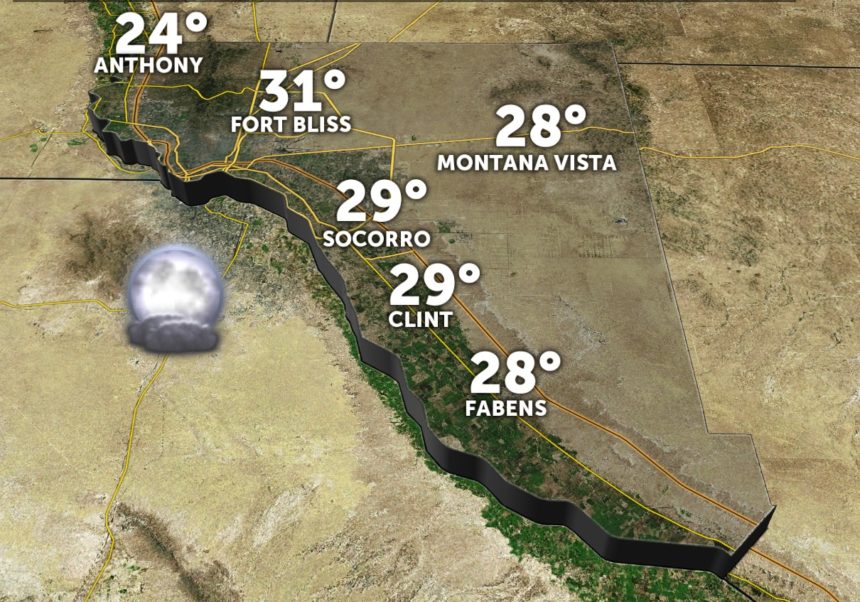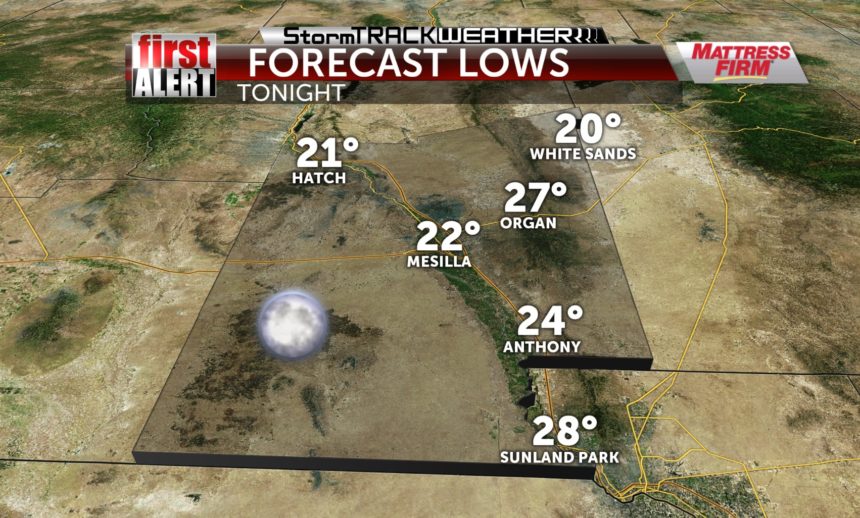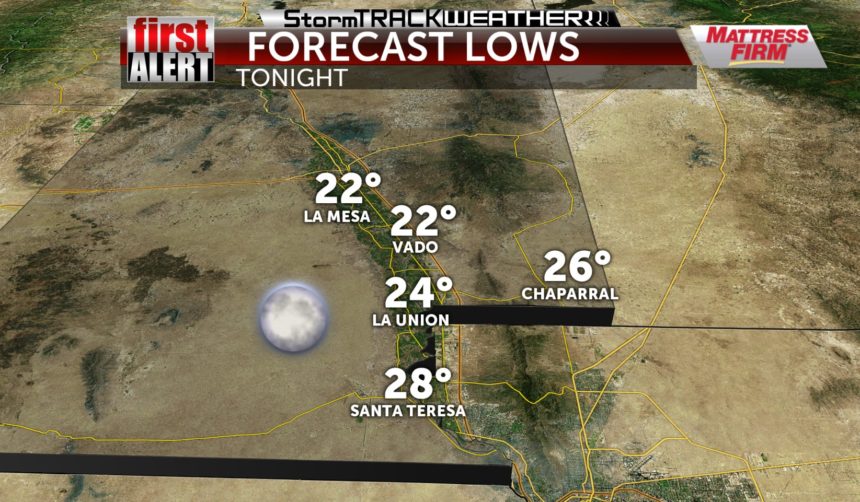 The ABC-7 StormTRACK Weather team issued an ABC-7 First Alert for a big drop in temperatures on Wednesday and Thursday. Northerly winds will bring the coldest air of the season, the cooler air will likely stick around for the next several days.
As the strong cold front moves across the region Wednesday morning, it will bring gusty north winds up to 35 mph. Temperatures will run 15 to 20 degrees colder than the normal high of 74 degrees.
The much colder air will allow temperatures to drop into the 20s and 30s. Wednesday night, a Freeze Warning will be in effect starting at midnight. Please remember to bring your pets indoors and cover up your plants.
The region will remain sunny and dry with temperatures running below normal through the weekend.
Current conditions and the latest weather information is available anytime at kvia.com/weather. More details about the Freeze Warning are available here.