What factors predict nurse burnout?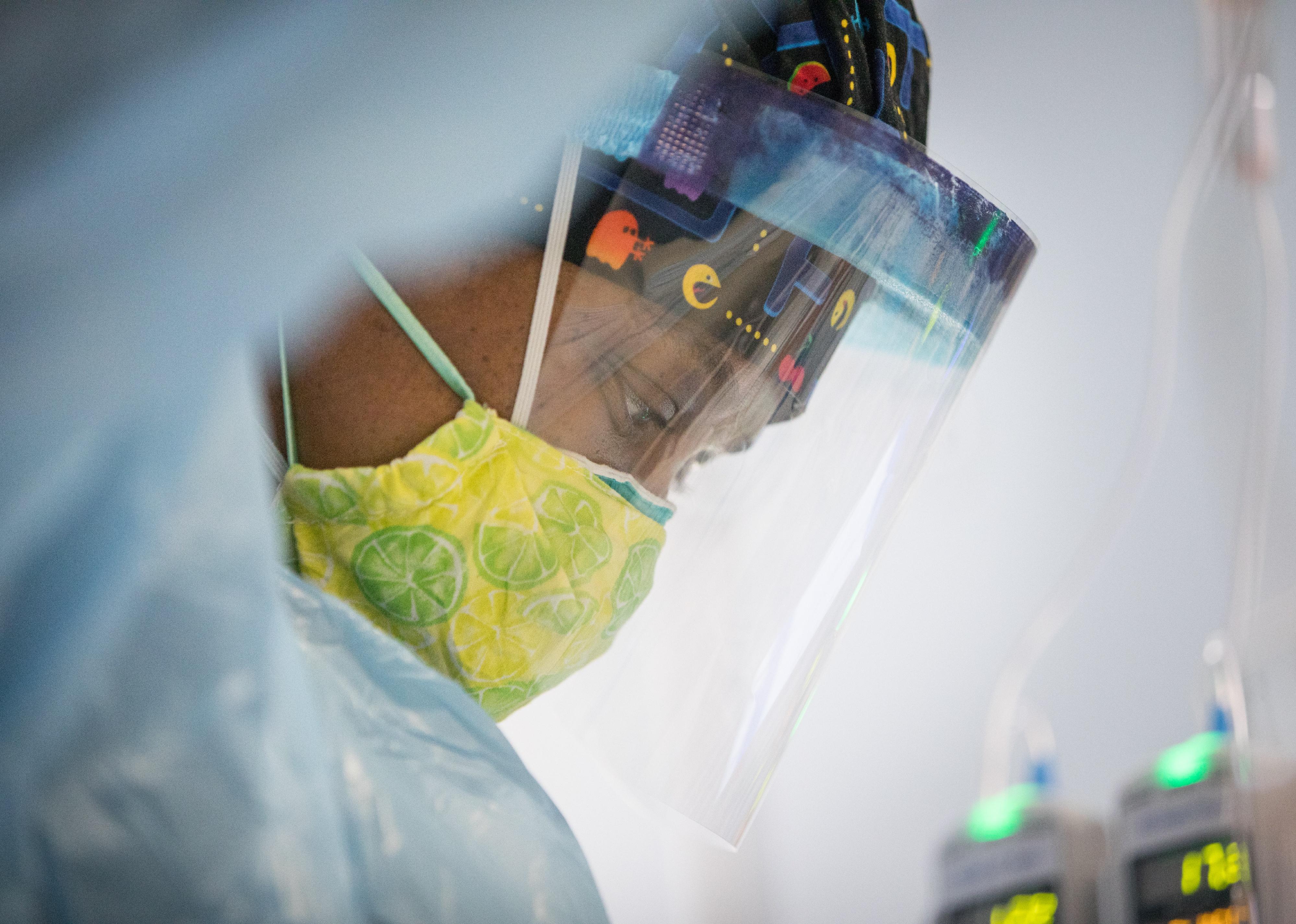 Jeffrey Basinger/Newsday // Getty Images
What factors predict nurse burnout?
A nurse in a face shield.
Anyone who has ever worked in nursing will attest to the fact that burnout isn't new. The emotionally intense, highly physical nature of the job combined with a lack of institutional support and huge demand placed on the American health system means that nurses have always struggled to find balance and manage intense stress. But the public discussion around it is relatively new.
In part, this can be attributed to the COVID-19 pandemic, but it's also thanks to nurses who have said they have had enough. When the pandemic began to spread in early 2020, it overwhelmed hospitals and clinics around the country. Overstressed and overworked nurses left their jobs in droves.
The good news is that burnout levels are down a bit compared to where they were at the height of the pandemic. But the bad news is that they are still higher than before, and likely won't be dropping anytime soon. Before the events of 2020, 1 in 3 U.S. nurses experienced burnout. More recently, in a January 2022 survey, about half of nurses said they felt burned out at some point within the previous two weeks. On top of this, the American Association of Colleges of Nursing and the Department of Labor predict a nationwide shortage of nurses in the coming years, making it unlikely that workloads will decrease in the near future.
In light of that grim reality, DocBuddy took a closer look at some of the leading causes of nurse burnout using surveys, studies, and reports from the American Nurses Association and the National Library of Medicine. Read on to discover key insights—information that's sure to be beneficial for all 4.6 million of the country's registered nurses—about how to recognize and mitigate these factors.
---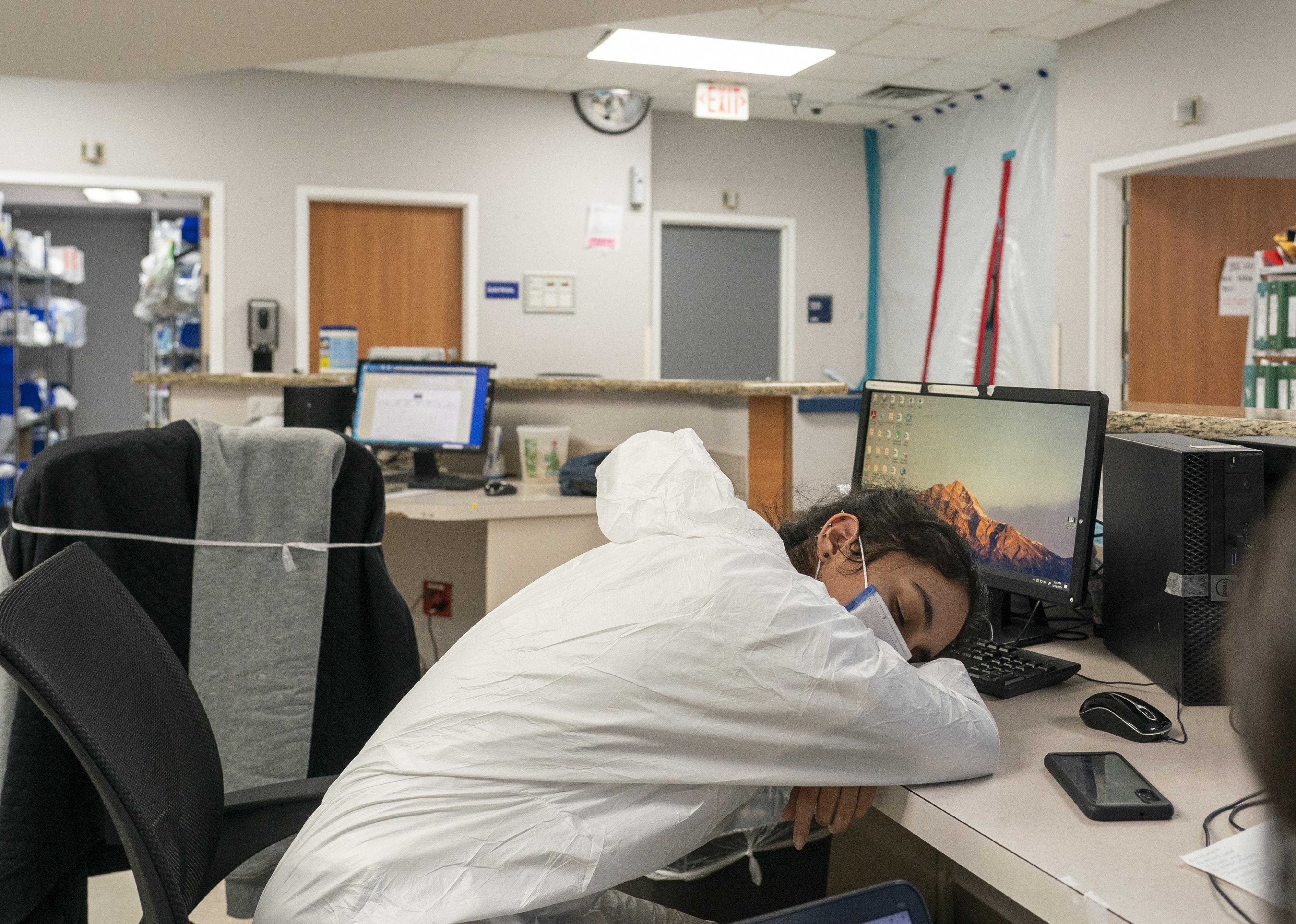 Go Nakamura // Getty Images
Understaffing
A nurse asleep on a desk with no other people in the room.
Understaffing is one of the biggest issues facing the nursing profession today. One study found that 100,000 nurses quit in 2021—the largest single-year exodus in the last 40 years. Additionally, the Department of Labor is projecting a demand for 275,000 nurses over the next decade, or a 9% growth rate, which is significantly higher than other occupations.
While there is little an individual nurse can do to affect those statistics, prioritizing self-care in the interim is critical to protect against burn out. Be firm with your boundaries regarding times you can and cannot work, take advantage of your paid time off, and set aside time to fully rest and recharge on your days off.
---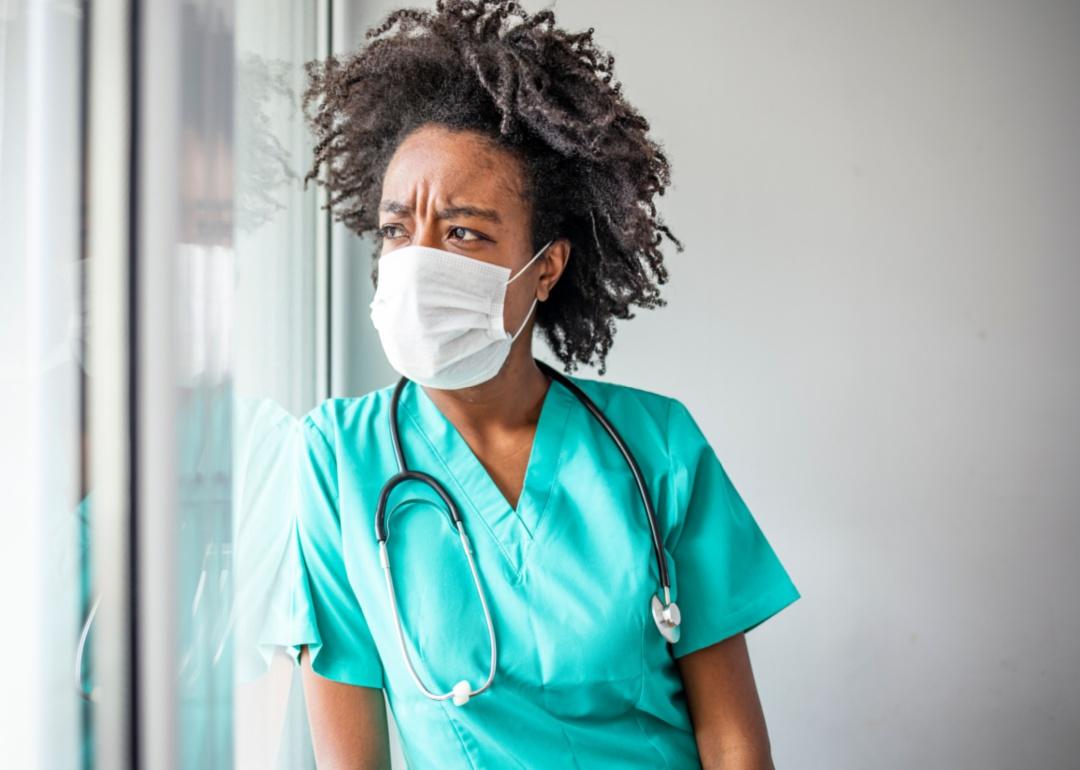 Dragana Gordic // Shutterstock
Lack of support from employer
An upset nurse looking out a window.
In early 2023, the American Nurses Foundation released a study that found bedside nurses, on average, rated the emotional and practical support their employers provided at 2.8 out of 5. Most nurses, it turns out, feel that their well-being is not considered and that their complaints go unacknowledged by the hospitals, doctors' offices, and clinics they work for.
The best way to combat this is by nurses advocating for themselves. Ask for additional training opportunities to give more confidence in skills and go to HR when your concerns aren't being heard. Those actions can help ensure you aren't being required to do more work beyond what you can handle.
---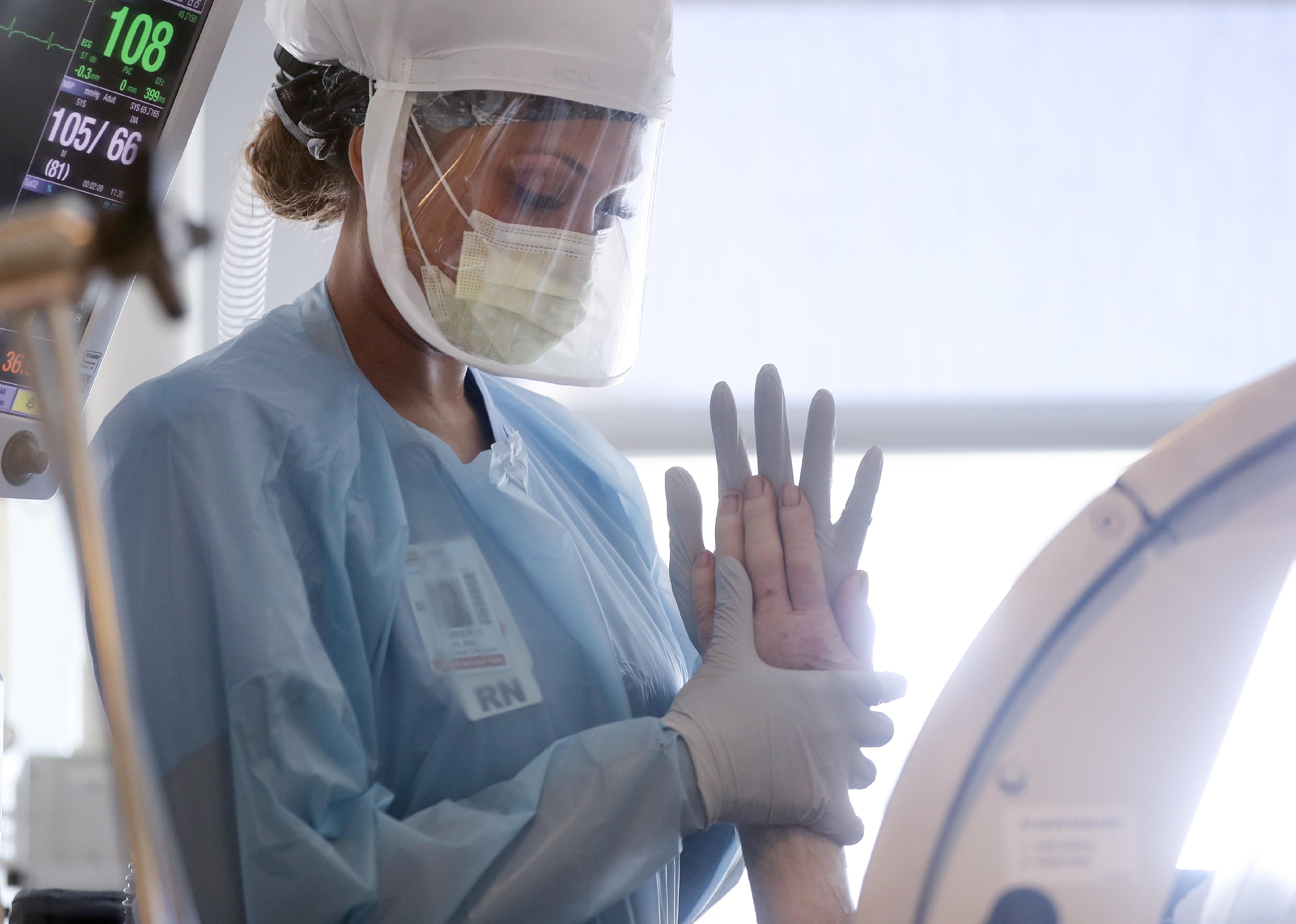 Mario Tama // Getty Images
Ongoing moral injury
A nurse holds the hand of a patient.
Moral injury can result when "someone engages in, fails to prevent, or witnesses acts that conflict with their values or beliefs," according to the Department of Veterans Affairs. For nurses, this can mean having to make decisions that affect the survival of others—especially when all options will lead to a negative outcome—or doing something that goes against their personal beliefs.
The most highly recommended ways to deal with this psychological trauma include seeking therapy and developing coping habits, like mindfulness and meditation.
---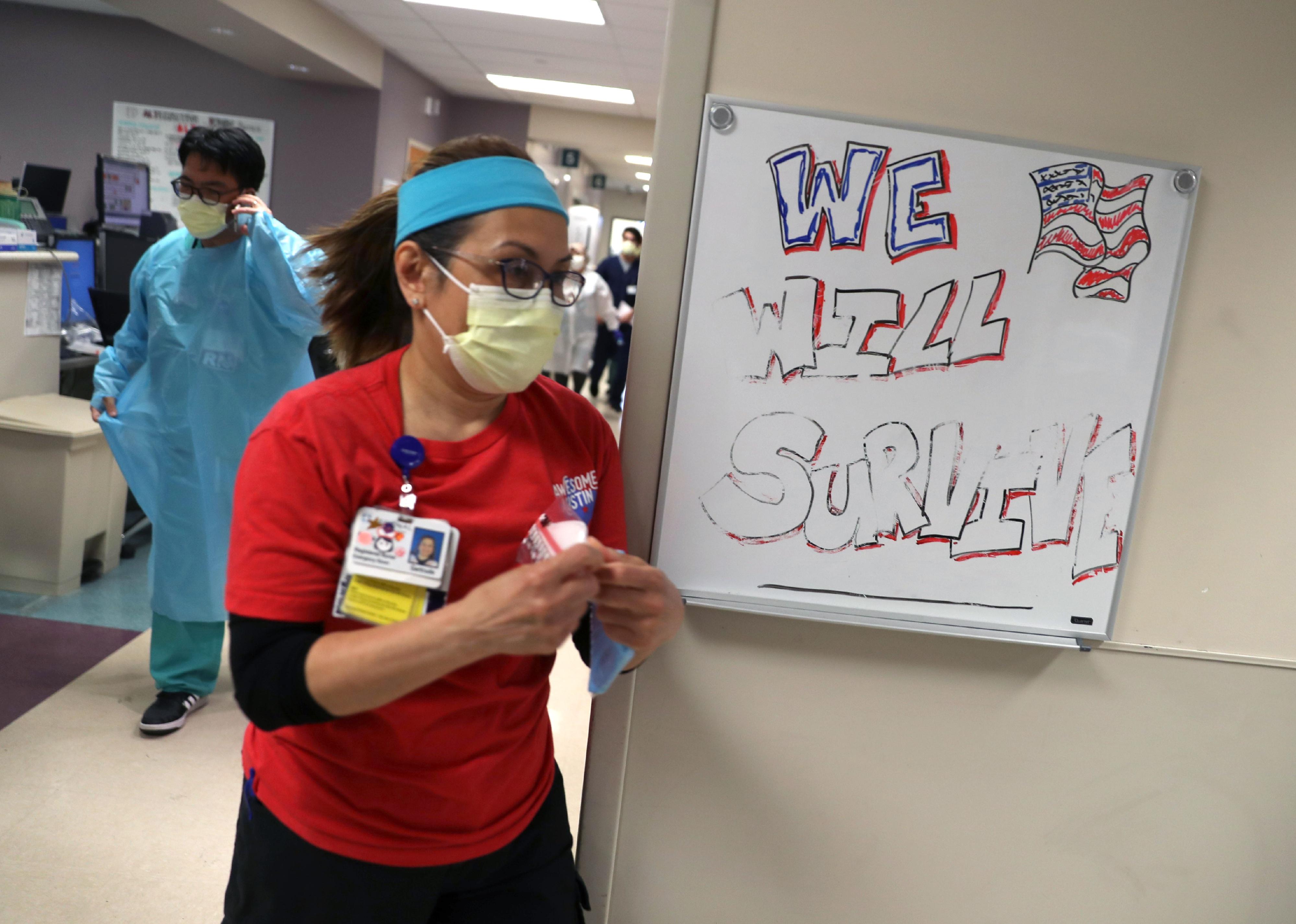 Justin Sullivan // Getty Images
Traumatic experiences
Nurses work quickly in a busy hospital.
In a similar vein, repeated traumatic experiences—such as the death of a patient, constant workplace stress, or having to be on the frontlines during a pandemic—can also lead to burnout for nurses.
Once again, therapy, talking with co-workers or professional counselors, and appropriate self-care techniques like journaling, meditation, and taking time off can be effective ways to mitigate the negative aspects of the job. Asking for help from others, while hard, is often the most important step in ensuring you stave off burnout.
Additional reporting by Paxtyn Merten. Story editing by Jeff Inglis. Copy editing by Tim Bruns. 
This story originally appeared on DocBuddy and was produced and
distributed in partnership with Stacker Studio.
---