Police shoot man with gun at far east El Paso intersection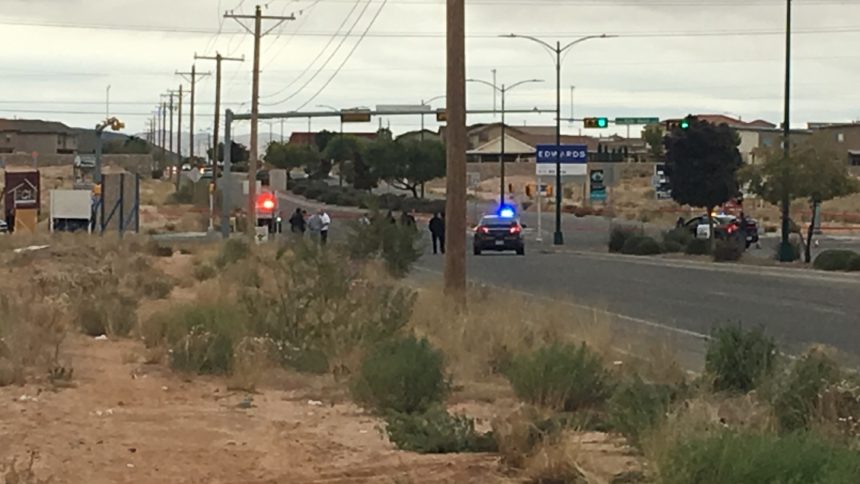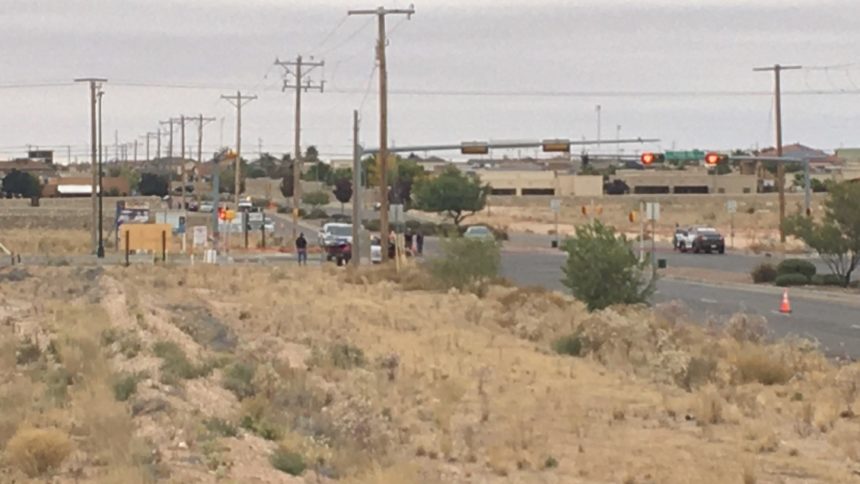 EL PASO, Texas -- Police shot and critically wounded a man with handgun at a far east El Paso intersection Thursday after responding to reports of a gunman in the area.
It happened shortly after 12:30 p.m. at the intersection of Richbeem and Pebble Hills, which was blocked off by police and remained closed into the evening hours for investigators.
Sgt. Enrique Carillo said two officers opened fire after the man, believed to be in his 20s or 30s, refused orders to put the handgun down and raised it at police. Carillo could not say if the handgun was loaded.
Cell phone video circulating on social media showed the police confrontation and shooting. You can watch it by clicking here, but be cautioned that some may find the video disturbing. It clearly shows the man pointing a gun at officers before they shoot him.
The wounded man was taken to Del Sol hospital with life-threatening injuries, but police said the two officers were not hurt. Both were placed on administrative leave, which is standard procedure in officer-involved shootings.
Why the gunman, who was dressed in a dark suit, was in the median of the intersection remained unknown, but Carillo said there was "no reason anybody should be standing there with a gun."
Nearby schools -- Butler Elementary School, Puentes Middle School and Pebble Hills High School -- were placed on a brief lockout as the incident unfolded. It has since been lifted.