New state-of-the-art William Beaumont Army hospital set to open later this year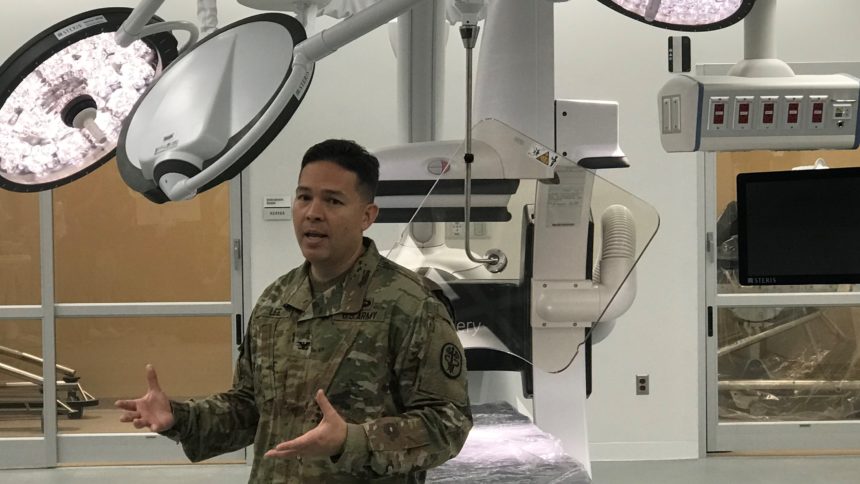 EL PASO, Texas -- The new William Beaumont Medical Center will be open this September.
After 1,200 changes to the original plan and 11 years in construction, the U.S. Army said it is excited to start seeing patients.
The number of changes seems drastic but Brig. Gen. Paul Owen explains it like this: "So think about a car you were driving in 2009 and think about a car you may purchase today in 2020."
But Col. Kenneth Reed likens it to WiFi.
"When we started this construction 2G WiFi was supposed to be put in here. Now today, we are going to deliver this facility with 5G. You guys would probably run us out of town if we delivered this thing in 2G," he said.
The facility will have nine operating rooms and one hybrid operating room that can be used to operate remotely on patients that are not in the hospital utilizing technology.
For example if a soldier is wounded on the battlefield in Afghanistan, then a doctor in the hybrid OR would be able to remotely operate on the fallen warrior through a robot guided by a doctor at William Beaumont.
The hospital is not just for soldiers or veterans. It will also care for emergency situations that take place on the north or far east side of El Paso.
Every patient that will be needing to spend the night will also have their own room in the hospital, officials said.
Patients and staff will be moving over to the new hospital shortly. When everyone has been finally moved, the old William Beaumont will go back to the Army, which has yet to decide what to do with it.
The Veterans Administration will stay where it is at until a decision is made to move it to a different facility.