Trump says small biz deal near, rejects testing complaints as U.S. virus deaths top 40,000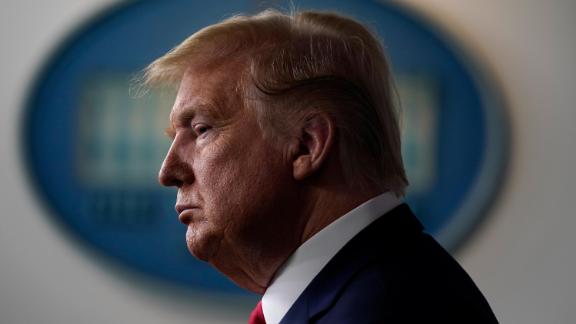 WASHINGTON, DC -- President Donald Trump opened Sunday's coronavirus task force briefing by discussing the negotiations on Capitol Hill over additional funding for the Paycheck Protection Program, saying a deal could be announced Monday.
"We're getting close to a deal," Trump said of the possible $450 billion small business boost, which came amid word that United States now has at least 40,585 virus deaths, doubling the death toll in just over a week according to a tally from Johns Hopkins University.
Trump said the negotiators were also looking at "helping our hospitals," particularly hard-hit rural health care providers.
Meantime as rising tensions continue with governors, Trump continued to tout the number of coronavirus tests in the United States, insisting that the issue is being politicized and that the federal government is helping states get the supplies they need.
"Our testing is expanding very rapidly by millions and millions of people," Trump said during the briefing. It was unclear why the President cited that number since the U.S. is only testing about 150,000 people each day.
Trump also addressed the concerns of governors about the lack of supplies needed for the tests by holding up one of the cotton swabs that is used in the test and comparing it to a Q-tip, while acknowledging that it is more complicated.
Trump said he would use the Defense Production Act to increase manufacturing of swabs used to test for the virus.
Many governors have for weeks urged the White House to further evoke federal powers to increase private industry's production of medical supplies as health officials work to slow the spread of the virus. Trump has generally been reluctant to do so.
But the president said that he would use the measure to increase production of swabs and that he would soon announce that production reaching 10 million per month.
To emphasize the point, Trump waved a swab in front of reporters. Trump also said that Vice President Mike Pence would hold a call with governors on Monday to discuss testing and send a list of lab facilities in their states.
There are at least 742,442 confirmed cases of the virus in the U.S., according to Johns Hopkins. See the interactive map below for a breakout by state.