What to know when renting out your space for film shoots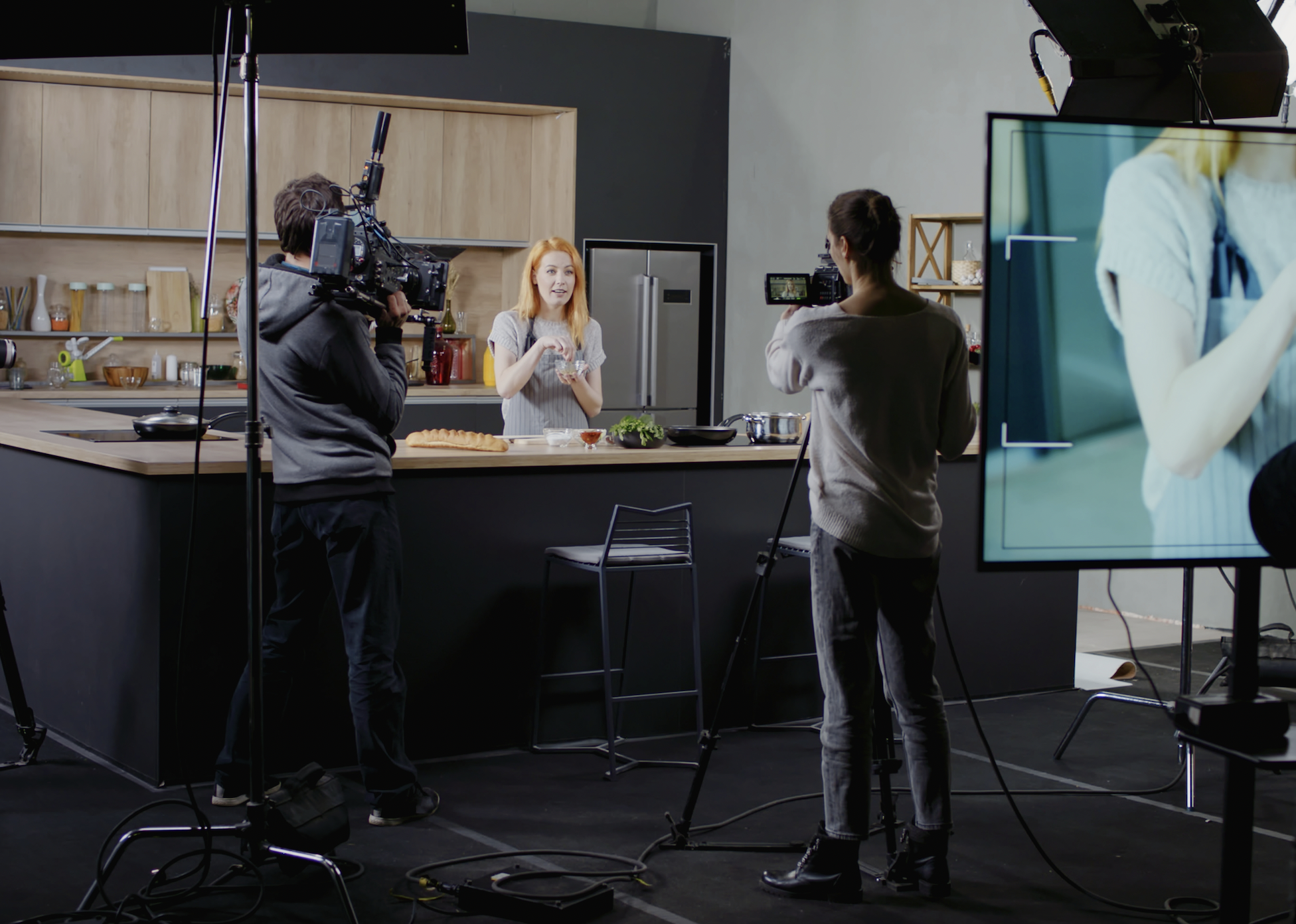 Supamotionstock.com // Shutterstock
What to know when renting out your space for film shoots
Behind the scenes of television cooking show.
"Art has its consequences!" Christopher Doyle told the British Film Institute during a 2019 interview. The Australian cinematographer recounted what happened as the crew for "Chungking Express"—now a must-watch film in Hong Kong New Wave—was shooting in his flat while he still lived there. "There was a scene where we flooded the place. Then we left. I guess I went on to another film. Two or three months later, I came back and the people downstairs were going to sue us. We're on the third floor and it flooded through every apartment downstairs."
While not every shoot will include such drastic consequences, it is a cautionary tale in the world of movie-making: The unexpected happens, and property owners who are looking to make additional income by renting their spaces need to also be aware of the cons before diving in.
On the other hand, your home could be the next silver screen icon, such as the De Vere House, now the second-most photographed doorway in the U.K. behind 10 Downing Street, where the British prime minister resides. The home has been immortalized for its role as Godric's Hollow, where Harry Potter's parents lived while he was still a baby.
For the most part, it seemed as if the owners had a front-row seat to movie magic in the making. "The crew arrived without actors and filmed both the front and the back in the height of summer," owner Tony Ranzetta told the Telegraph in 2012. "They then used parts of the house like pieces of a massive three-dimensional jigsaw, cutting and pasting them to form the streets of Godric's Hollow."
Whether you own a small studio or period-piece home, listing your space can be a great way to achieve that additional revenue stream—but one that comes with trial and error or possible risks.
Ever wonder what it takes to be a host? Giggster compiled a list of pointers for renting out your space for film shoots to guarantee a successful experience, using tips from property owners and various sources.
---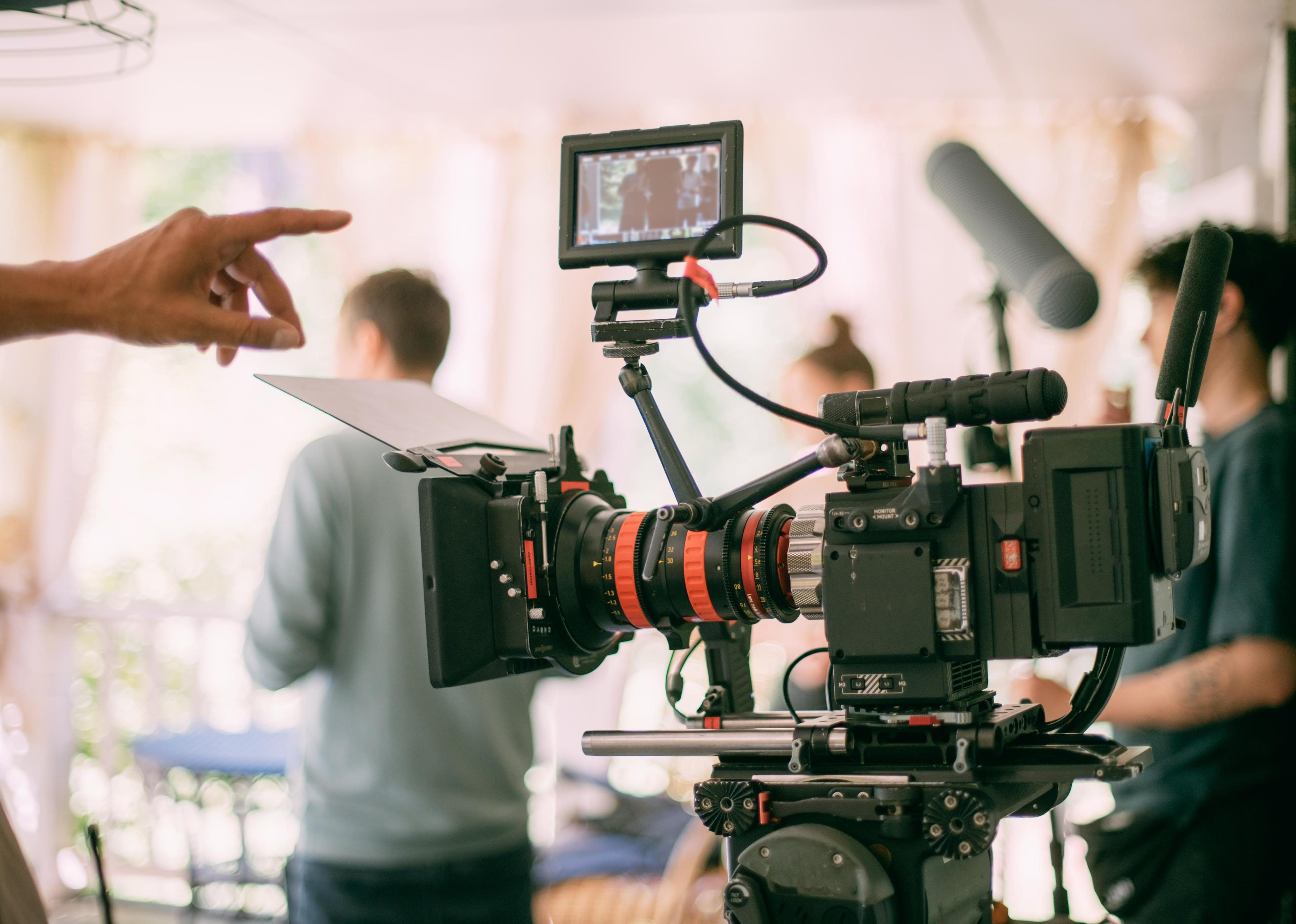 Grusho Anna // Shutterstock
Know the value of your listing
Professional cinema and video camera on the set.
Make sure to do some market research. How much you'll earn from renting out your property will be based on multiple factors: your home's location, its appearance and features, and the production company's budget. Most websites that aggregate film locations for rent also advertise their hourly rates, making it easy to compare a venue's offerings with yours.
The average homeowner on Giggster earned $2,027 per booking in 2019. Homes that have hosted at least one shoot earned an average of $3,945. These prices are only a barometer, and as a host, you have the freedom to discount your price or increase your rate based on the shoot.
You can also use an adaptive pricing scale to account for different production budgets and crew sizes. Photo shoots and video shoots are very different and require different fee additions.
---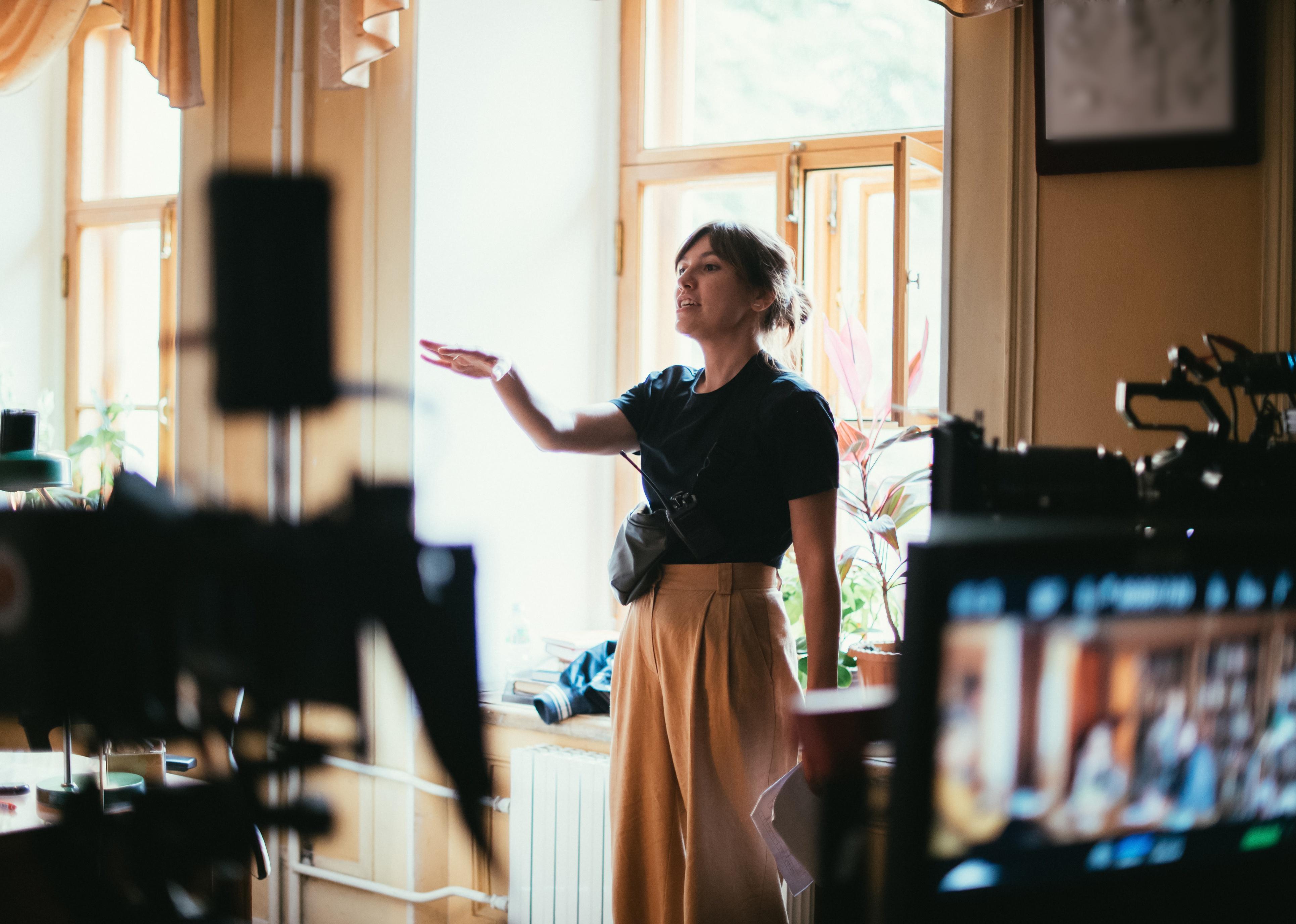 Grusho Anna // Shutterstock
Offer additional services to maximize your earnings
Director at work on the set of a movie.
Some hosts can get an edge over potential clients by offering add-ons like water, ice, package delivery, and the use of the house indoors or outdoors—but don't forget to reflect that when setting your price.
Each film shoot is a unique situation, from feature films with a cast and crew of more than 80 people to filming a weekly series or a commercial. Make sure your listing description and contract state that guests may be charged additional fees associated with their use of a space or various services.
Negotiate a price that factors in the time required to prepare and clean up the shoot. In the case that you allow for it, follow the industry standard around charging productions roughly half the price of a normal film day when a shoot goes over its allotted time.
---

Rawpixel.com // Shutterstock
Posting great photos pays off
Behind the scenes close up of a clapper board.
When it comes to listing your space, great photos matter. Taking great photography of your space will ensure bookings. This is your opportunity to show off the natural lighting in your house, various rooms, interior decor, and features such as pools, gardens, and the backyard.
In addition to the look of your home, practical details are just as important. According to the Los Angeles Times, ​​filmmakers are looking for a location with enough space for their crew and equipment—something else worth highlighting in your photo gallery.
---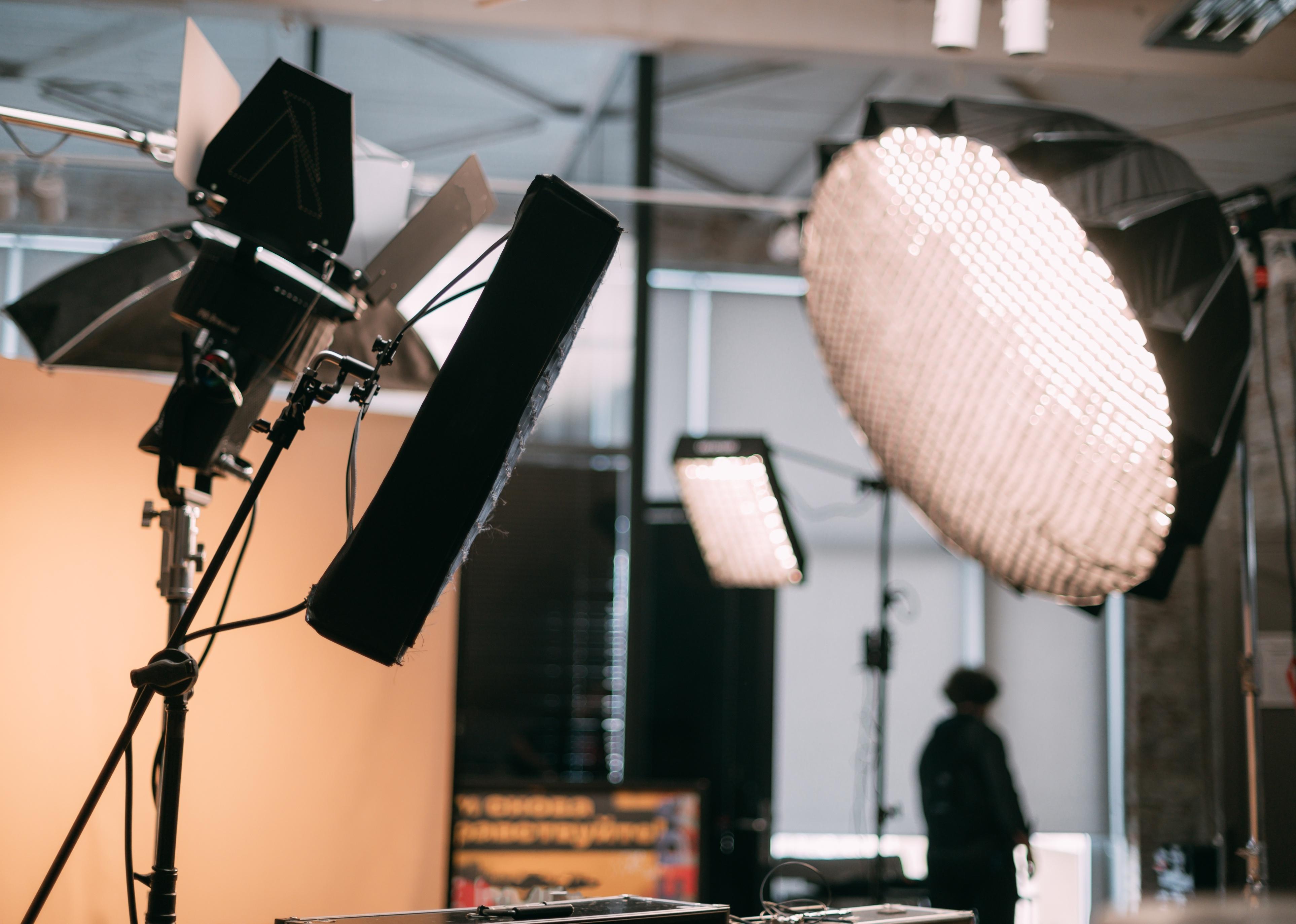 Grusho Anna // Shutterstock
Vet potential renters
Film set, monitors and modern shooting equipment.
Dani O'Dell, owner of a ranch-style production house in Tustin, California, advises that hosts vet all potential inquiries before accepting their bid. "There have definitely been some companies and projects that would not have worked well at my home. You have to think of neighbors, disruption to your daily life, and how they will conduct themselves in your home."
O'Dell suggests looking up the inquiring company's website and even social media platforms. "With this simple step, you can learn a lot about the standard of care they deliver with their work."
She also advises property owners not to be afraid to ask questions and really take the time to see whether this particular project is a good fit before rushing in.
---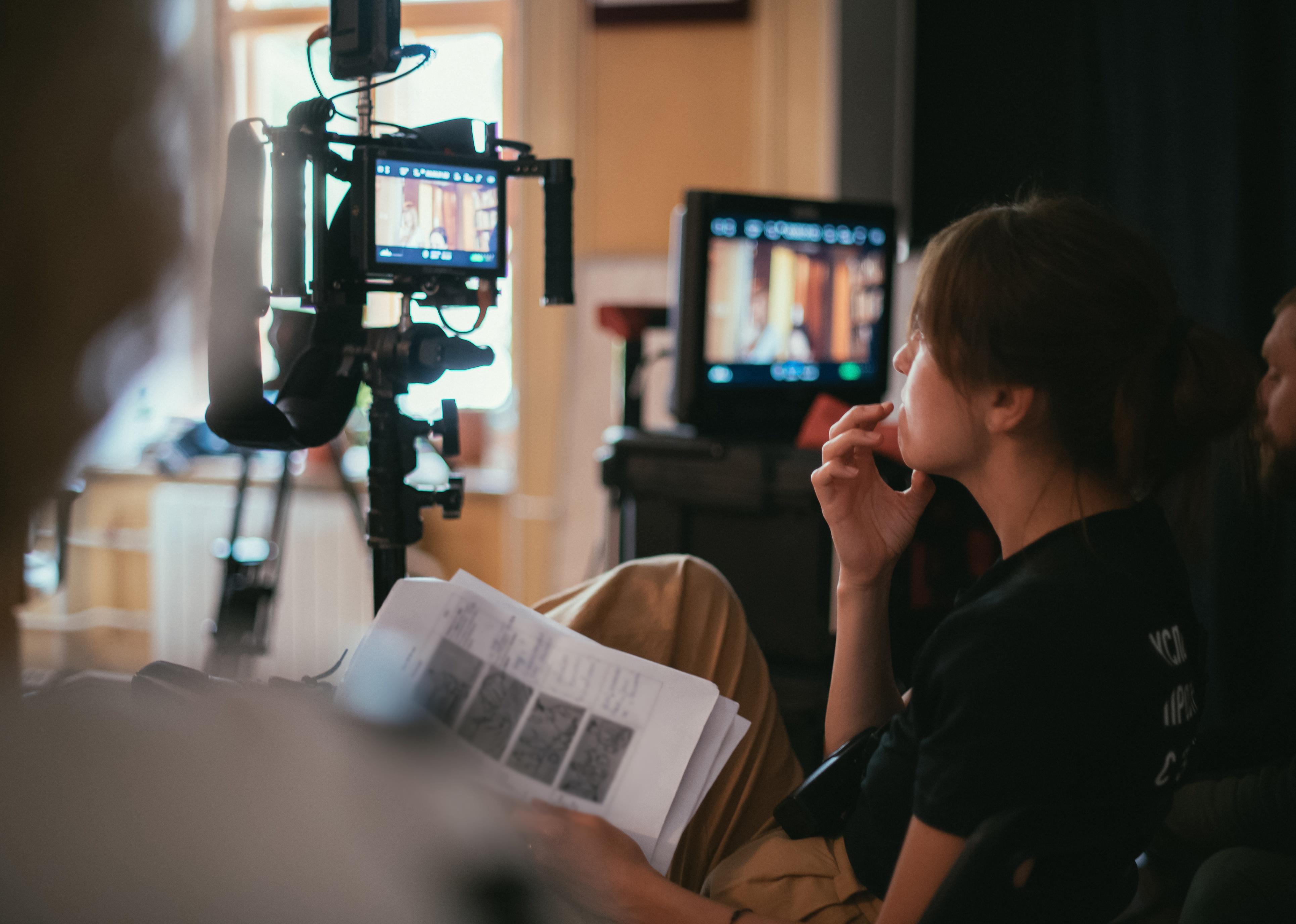 Grusho Anna // Shutterstock
Set house rules
The director works with a playback while filming a movie.
Seasoned hosts will all attest to the importance of setting one's boundaries from the get-go. Experts say the listing is a great place to be overly descriptive and to be sure that you are clear on what your house rules are with filmmakers.
While working on the stipulations for shooting at a 150-year-old Philadelphia property, Alex Capozzolo, co-founder of Brotherly Love Real Estate, told Apartment Therapy that his client was able to include additional rules that protected their space. They restricted the number of film crew, added requirements for damage insurance, and included a clause that no changes be made to the interior or exterior of the house.
O'Dell said the recurring advice she was given before listing her property was to "not be soft" if asked for extra time. "I could not understand why this came up in so many conversations before I began listing my home—then it happened to me several times. People with tight budgets will try to squeeze in extra time."
An 11 p.m. wrap-up time could easily turn into midnight—or worse, as late as 2 a.m.—because film crews typically need to clean up after a shoot as well. "Just remember to stick to your hard boundaries if you need to," O'Dell advised.
Story editing by Carren Jao. Copy editing by Tim Bruns. Photo selection by Clarese Moller.
This story originally appeared on Giggster and was produced and
distributed in partnership with Stacker Studio.
---