25 hip-hop pioneers: Then and now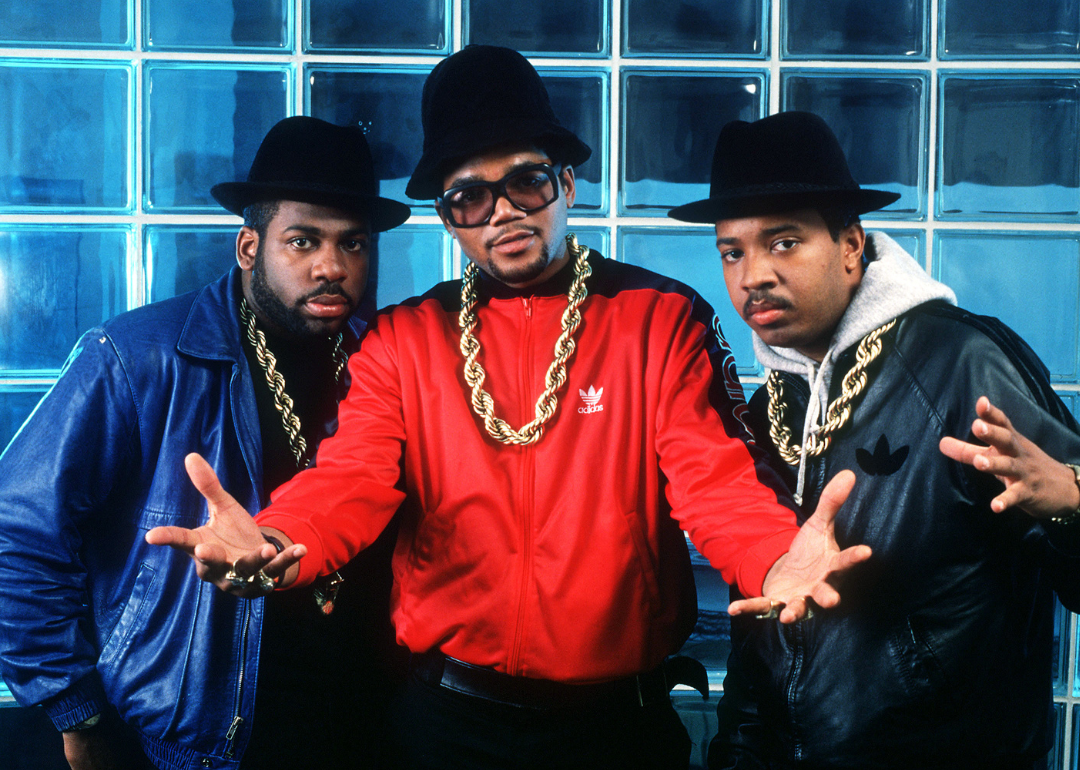 Frank Micelotta/ImageDirect // Getty Images
25 hip-hop pioneers: Then and now
Run DMC pose for a portrait.
In the panorama of global music, hip-hop stands as a compelling testament to innovation, rebellion, and cultural evolution. From the South Bronx's pulsating streets in the early 1970s, hip-hop has blossomed into a cultural leviathan. Embracing the five elements—emceeing, DJing, break dancing, graffiti, and knowledge—it was a grassroots movement for social activism. DJs like Kool Herc and Grandmaster Flash paved the way, innovating with turntables and pioneering breakbeats.
The 1980s signaled hip-hop's mainstream arrival with artists such as LL Cool J, Run-D.M.C., and Public Enemy siphoning inner-city Black struggles to society. The 1990s further molded the genre, with rappers like Tupac Shakur and Notorious B.I.G. and producers like Dr. Dre revolutionizing storytelling and soundscapes.
The 2000s ushered in a new era of creativity and commercial success. Eminem's stark narratives, Jay-Z's entrepreneurial spirit, and Kanye West's genre-bending productions truly illustrated hip-hop's expansive reach.
Today's artists, like Kendrick Lamar, Megan Thee Stallion, and Lil Nas X, continue to push the envelope, addressing issues like racial inequality, femininity, sexuality, and LGBTQ+ rights, cementing hip-hop as a beacon of cultural reflection.
Standing tall on its 50-year legacy, hip-hop remains the voice of countless souls, reflecting the ever-evolving zeitgeist. From the early days of beatboxing and break dancing to the present, these artists have stood as titans of an era.
Stacker offers a then-and-now to 25 pioneers in hip-hop—celebrating the spirit of a culture that continues to evolve—citing various news reports and sources.
---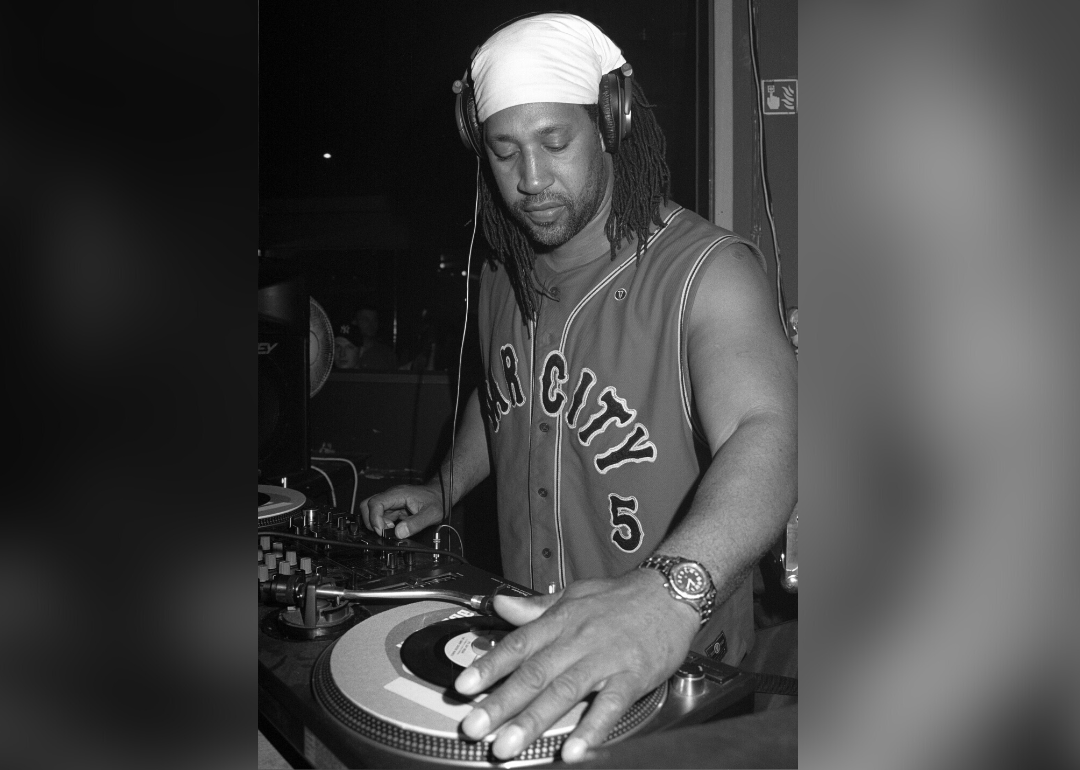 Henry Iddon/PYMCA/Avalon/Getty Images
DJ Kool Herc: Then
DJ Kool Herc performing.
DJ Kool Herc, born Clive Campbell, is a Jamaican-born New Yorker widely known as the founding father of hip-hop. In the early 1970s in the Bronx, he introduced the "merry-go-round" DJing technique. At a back-to-school party for his sister on Aug. 11, 1973, at 1520 Sedgwick Avenue is when and where Herc first extended beats to allow more break dancing time and emceeing to happen. Hence, the genre was born.
---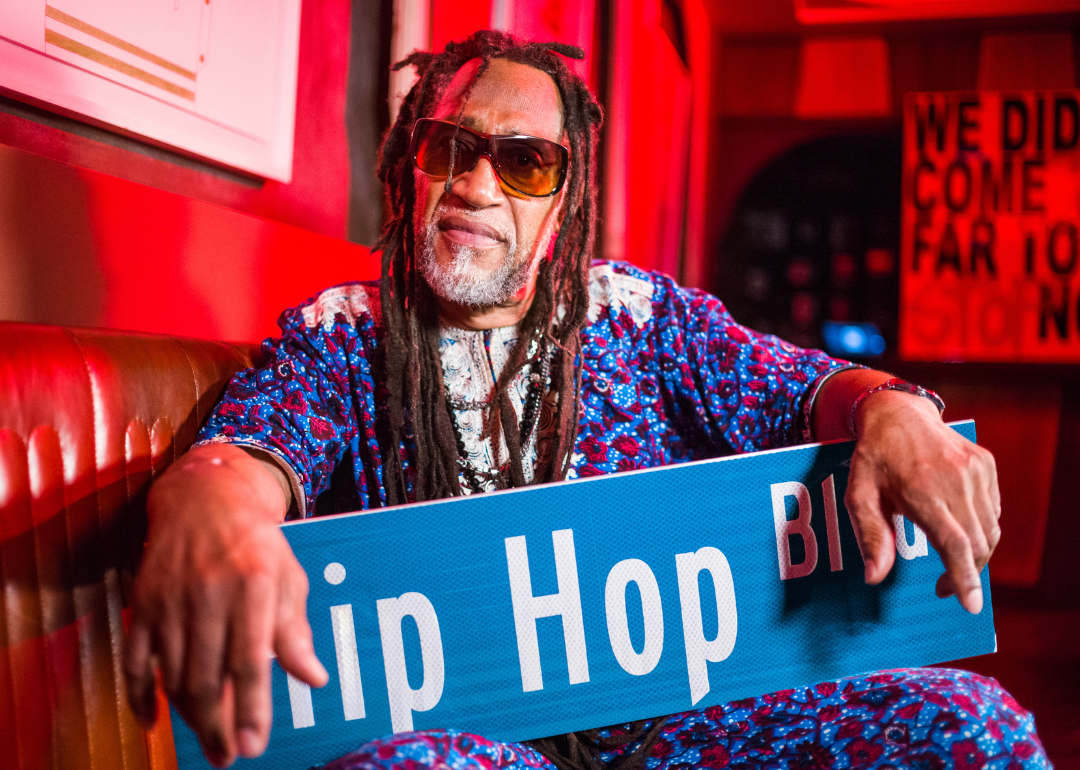 Steven Ferdman // Getty Images
DJ Kool Herc: Now
DJ Kool Herc poses for photo.
DJ Kool Herc's influence has remained potent. In Jeff Chang's titular work "Can't Stop Won't Stop: A History of the Hip-Hop Generation," Herc stated, "I came from 'the people's choice' from the street." In 2019, Herc was presented with a memorialized street sign in the Bronx. As hip-hop celebrated its golden anniversary, Herc was inducted into the Rock & Roll Hall of Fame in May 2023.
---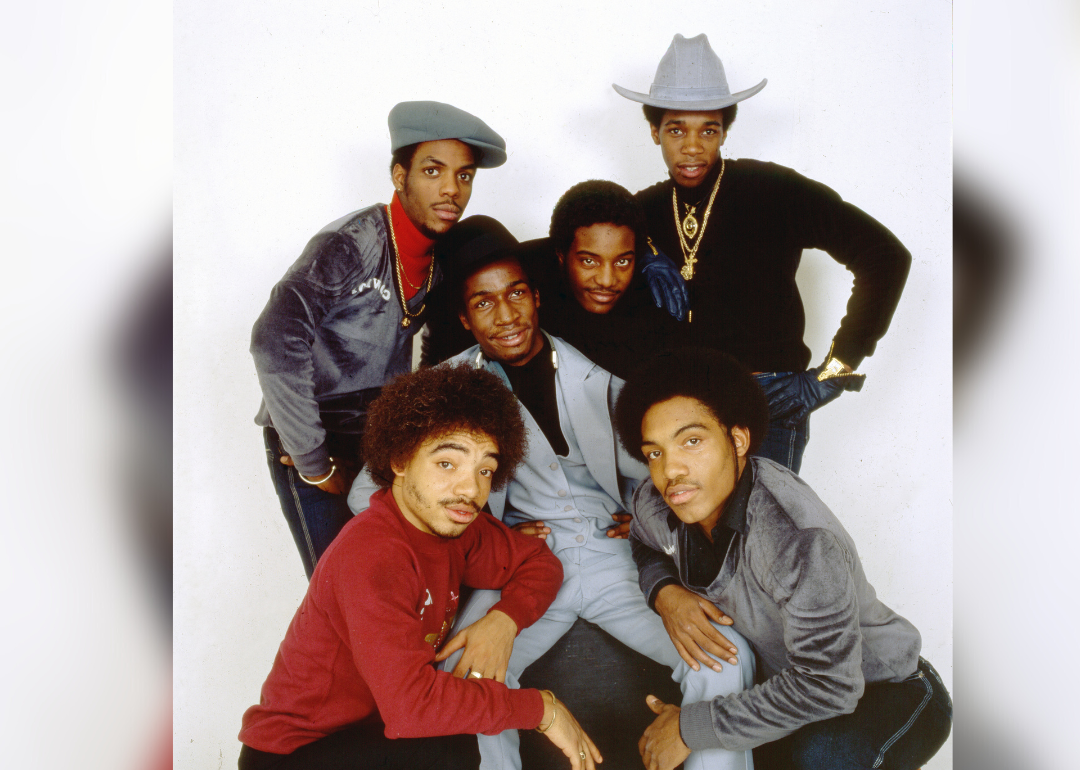 Anthony Barboza // Getty Images
Grandmaster Flash and the Furious Five: Then
Portrait of Grandmaster Flash and the Furious Five.
The Bronx-based Grandmaster Flash saw pioneer DJ Kool Herc as a sensei of sorts. In mimicking his DJing style, Grandmaster Flash and the Furious Five turned the hip-hop scene on its head in the late 1970s with their cutting-edge quick mixing and innovative scratching techniques. Their groundbreaking song "The Message" was ranked the #1 track of 1982 by NME and #51 on Rolling Stone's 500 Greatest Songs of All Time list.
---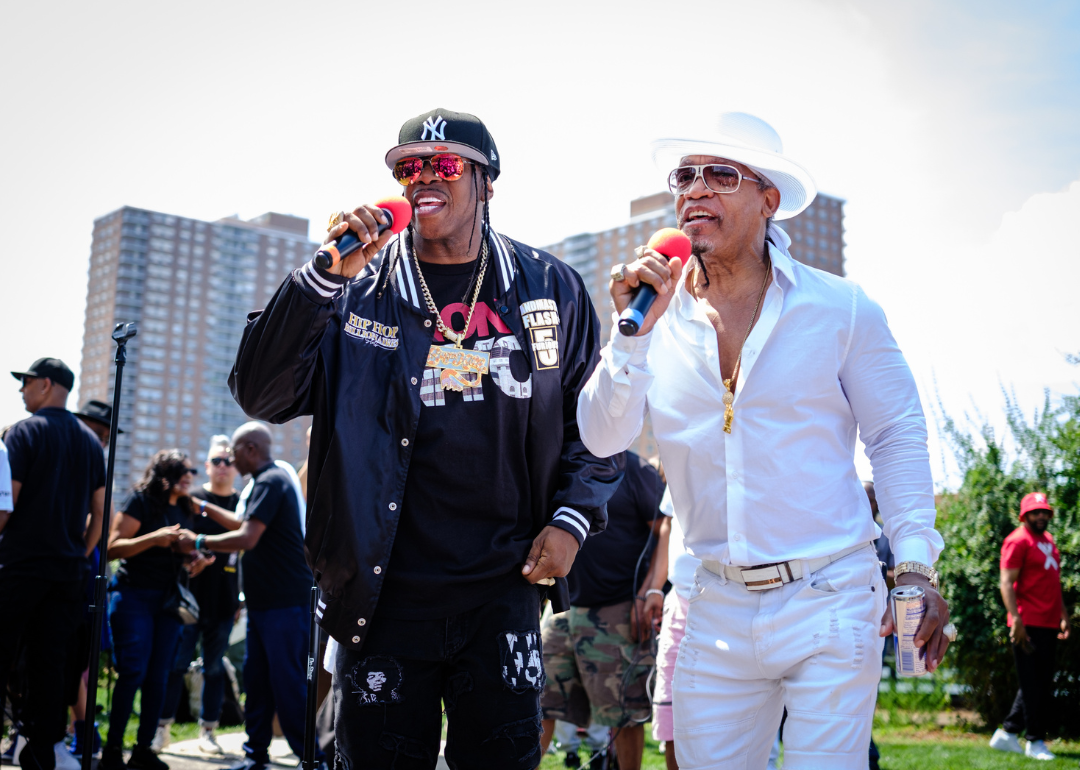 Richard Bord // Getty Images
Grandmaster Flash and the Furious Five: Now
Scorpio and Grandmaster Melle Mel of The Furious Five perform onstage.
Their contributions to hip-hop haven't gone unnoticed. In 2007, Grandmaster Flash and the Furious Five became the first hip-hop act inducted into the Rock & Roll Hall of Fame. Reflecting on the group's pioneering impact on his "Vignette Series," Grandmaster Flash said: "I remember seeing in many magazines that hip-hop would be like a ship passing in the night. How wrong was that? Hip-hop is now on NFL's Super Bowl."
Today, the group has splintered, with Melle Mel, Scorpio, Grandmaster Flash, Rahiem, and Kidd Creole having gone their separate ways; however, as AllHipHop reported in 2023, a reconciliation might be afoot.
---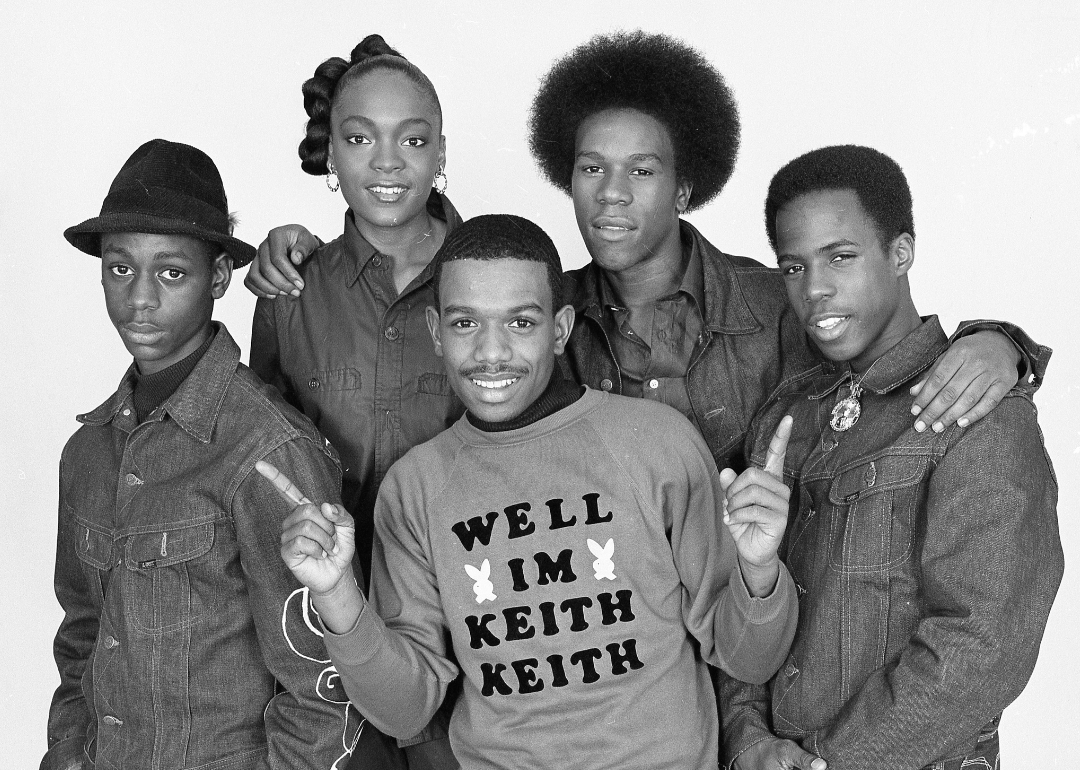 Anthony Barboza // Getty Images
MC Sha-Rock: Then
Portrait of Funky 4 + 1.
MC Sha-Rock is the first woman emcee in hip-hop history. As a member of the Funky 4 + 1, she was foundational in navigating hip-hop from block parties to mainstream media. With the group's 1981 "Saturday Night Live" performance, their hit "That's the Joint" showcased her distinct and pioneering lyrical style, setting the tone for future women rappers like MC Lyte.
---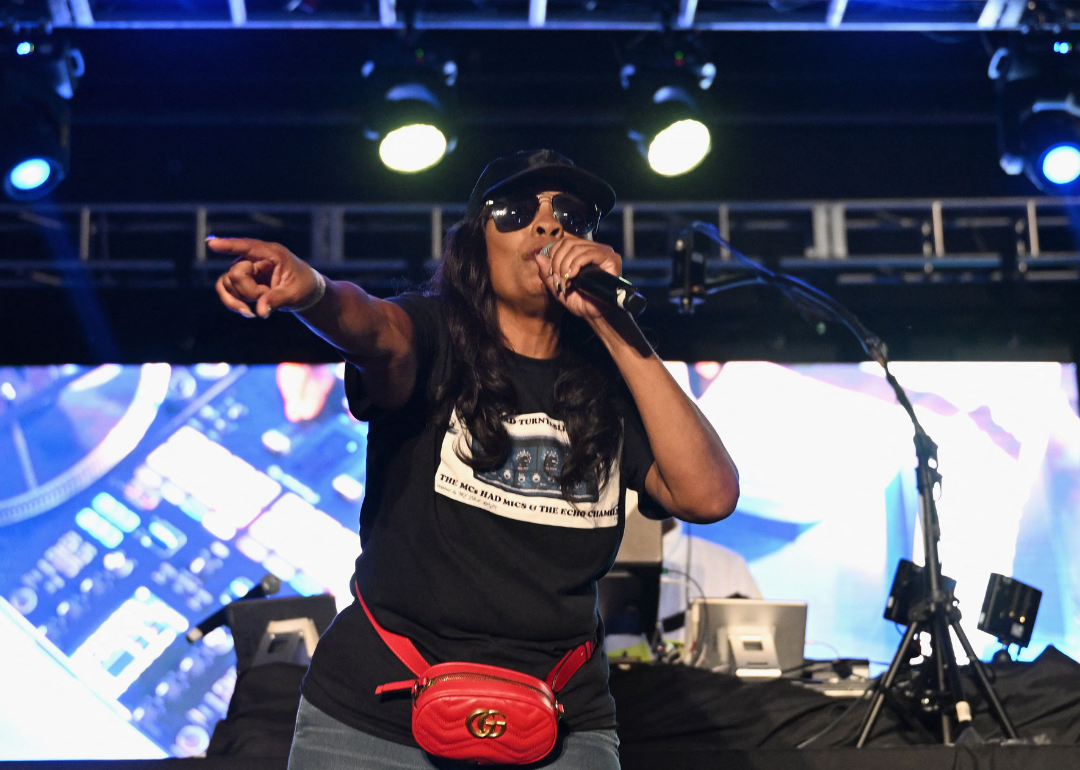 ANGELA WEISS/AFP via Getty Images
MC Sha-Rock: Now
Sharon Green performs onstage.
MC Sha-Rock's legacy as the "Mother of the Mic" remains unwavering. She's become an ambassador for the culture and has spoken about hip-hop's rich history and her role in it. Her advocacy ensures the contributions to the early days of hip-hop by women are recognized and celebrated. "Female emcees were always on the frontline—always on the frontline," she told ABC News in 2021.
---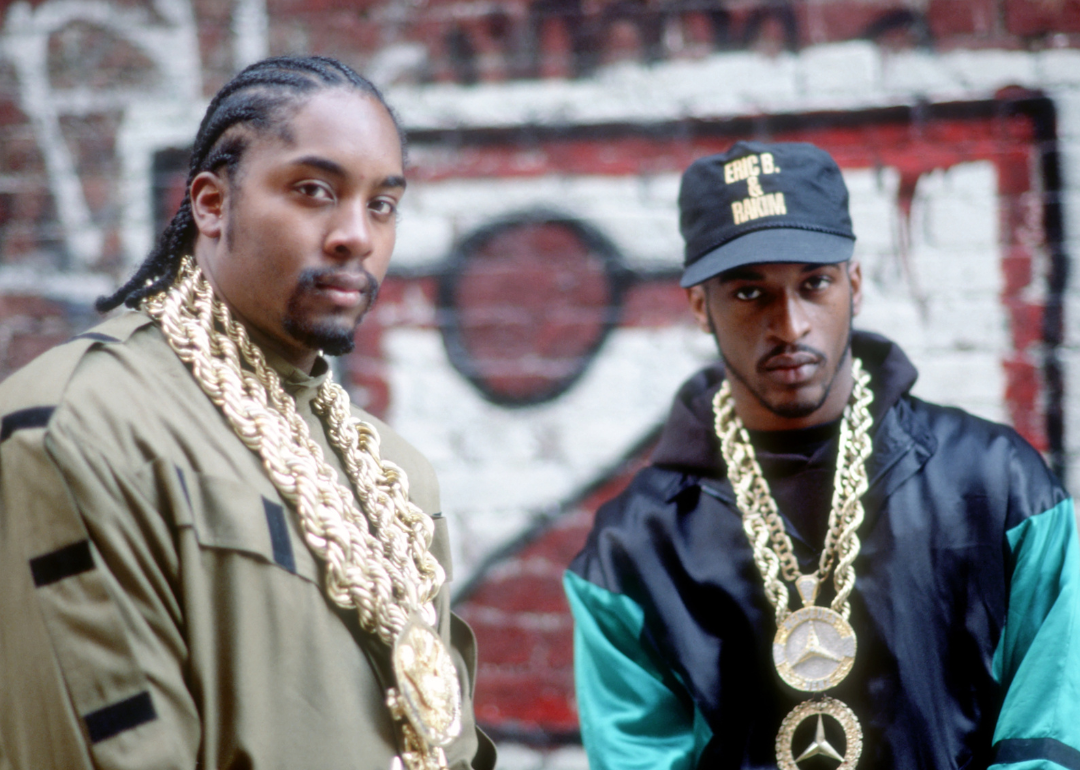 Michael Ochs Archives // Getty Images
Eric B. & Rakim: Then
Eric B & Rakim pose for a portrait session.
At the dawn of hip-hop's golden age, the Long Island duo Eric B. & Rakim rose to prominence with their pioneering fusion of complex lyricism and jazz-infused beats. Their 1987 debut album, "Paid in Full," reached #8 on Billboard's top R&B and hip-hop albums. The title track, sampling Dennis Edwards' "Don't Look Any Further," cemented the duo's status as innovators who pushed hip-hop into a new era of artistic expression. The album became certified platinum in 1995 by the Recording Industry Association of America.
---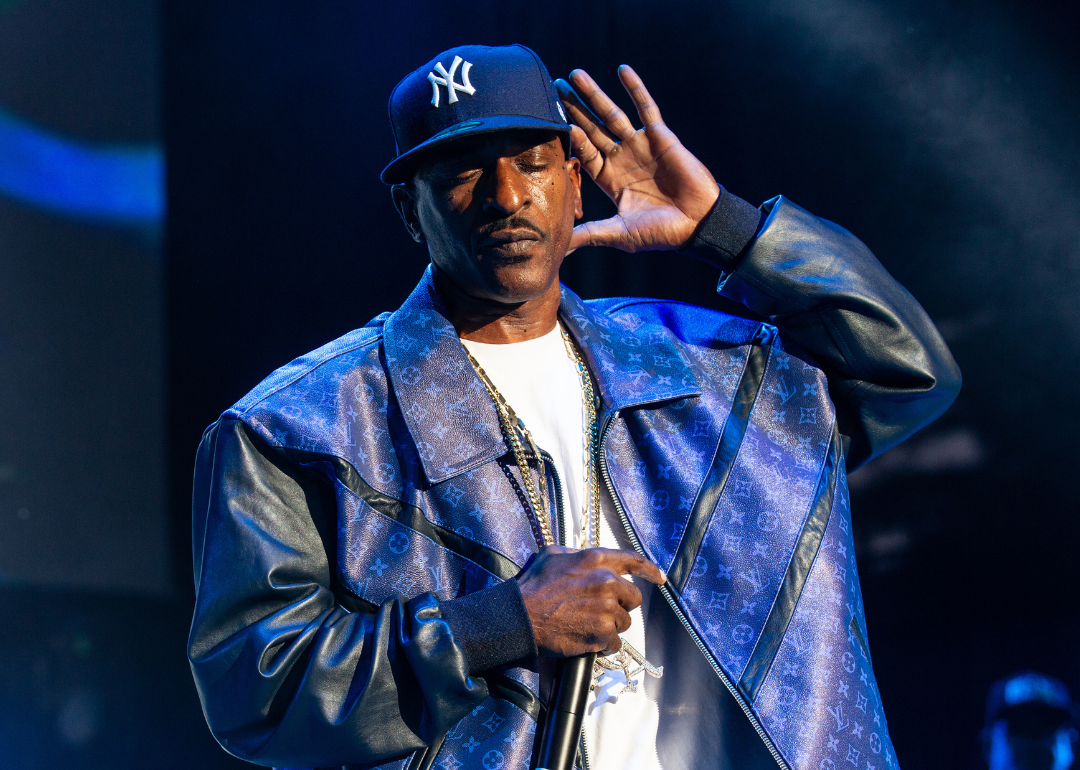 Miikka Skaffari // Getty Images
Eric B. & Rakim: Now
Rakim performs onstage.
While the duo separated in the 1990s, they rejoined for a tour in 2017. Rakim, often called "the God MC," continues influencing newer generations. In a 2020 interview, when asked about the early days of hip-hop, Rakim said: "I don't really compare myself to other rappers, but I felt like I wanted to get their stamp of approval. … I knew I had to create something different from what they were doing." In August 2023, Rakim performed at the Rock the Bells Festival.
---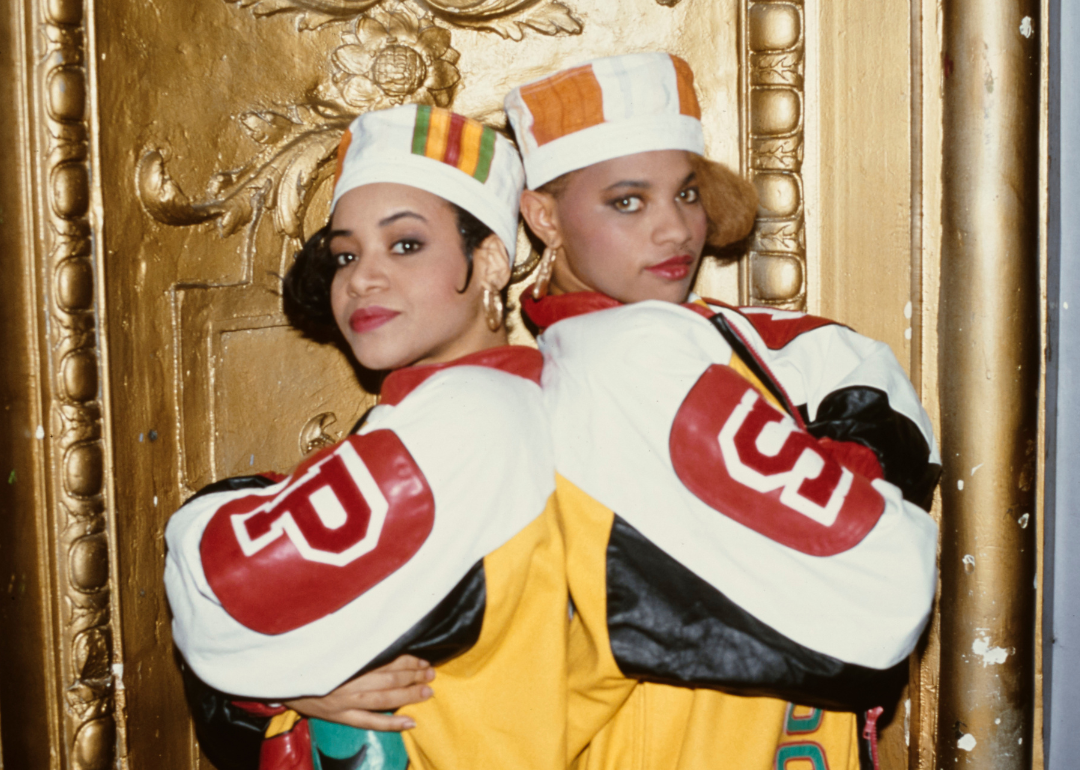 Michael Ochs Archives // Getty Images
Salt-N-Pepa: Then
Salt-N-Pepa pose for a portrait.
The late 1980s brought the all-girl hip-hop trio Salt-N-Pepa. Comprised of Salt (Cheryl James), Pepa (Sandra Denton), and DJ Spinderella (Deidra Roper), the group broke barriers with their unapologetic femininity and audacious rhymes.
Their breakthrough hit "Push It" reached #19 on the Billboard Hot 100; in 1993, "Shoop" climbed to the #4 spot; and the next year, "Whatta Man" cinched #3 on the same chart. In those two years, Salt-N-Pepa's album "Very Necessary" became the top-selling rap album by a female act. In 1995, Salt-N-Pepa won the Grammy for Best Rap Performance by a Duo or Group.
---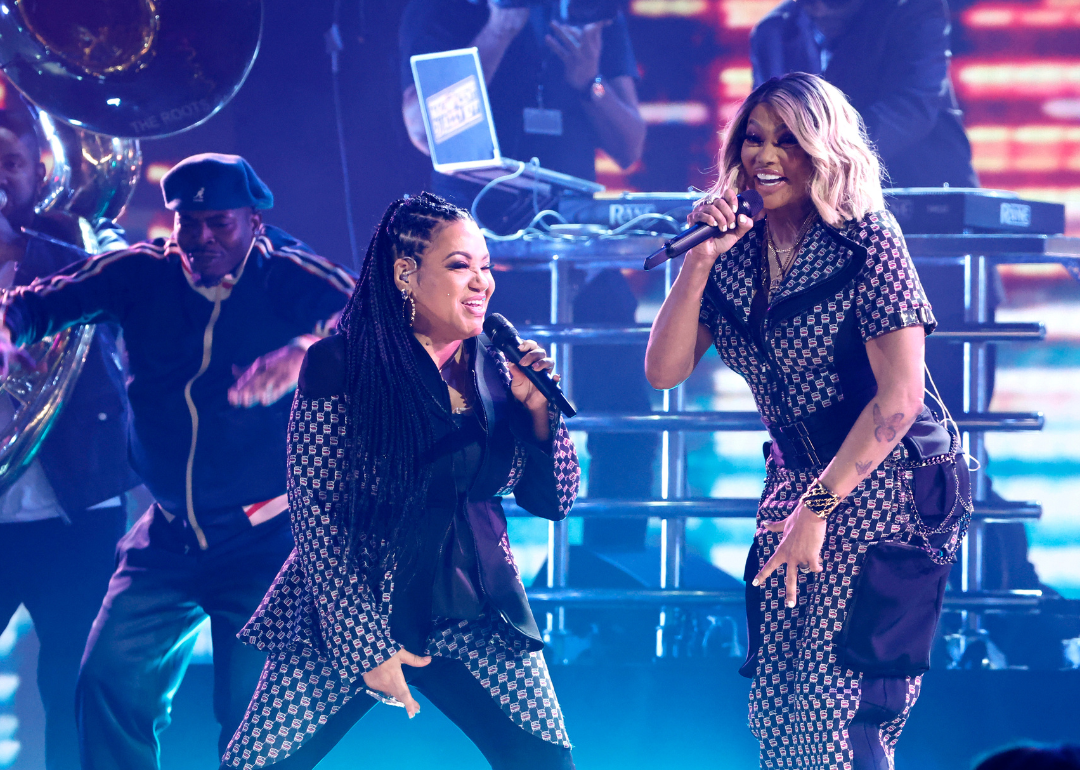 Frazer Harrison // Getty Images
Salt-N-Pepa: Now
Salt-N-Pepa perform at Grammy Awards.
In the decades since, the trio has stayed in the limelight, balancing fame and motherhood. While DJ Spinderella departed the group in 2019 over alleged unpaid royalties and breaches of contract by her groupmates, according to The Blast, she has continued headlining DJ events throughout the country. She sometimes performs with her daughter, DJ Christy Ray.
In 2021, Salt-N-Pepa's biopic aired on Lifetime, notably excluding DJ Spinderella. In 2022, all three members were honored with a star on the Hollywood Walk of Fame. The now-duo is still performing today, joining LL Cool J on his F.O.R.C.E Tour in 2023. Reflecting on their impact, Salt told the Guardian, "We weren't the first female rappers … but we were the first to go platinum around the world."
---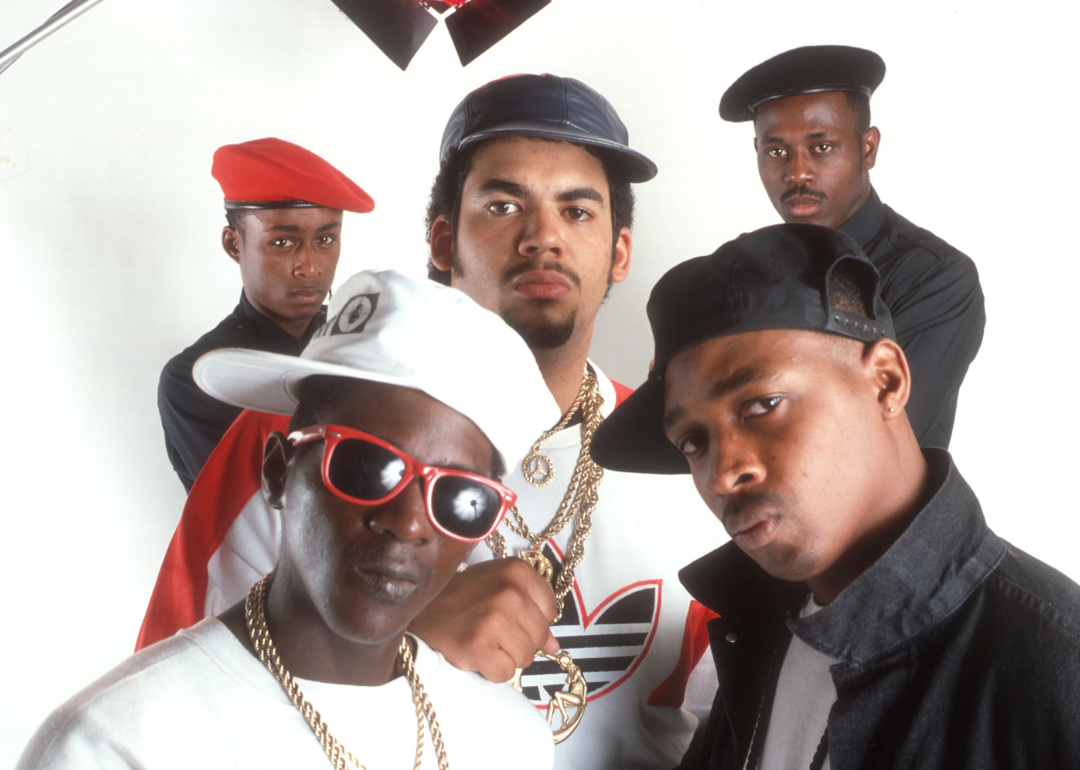 Michael Ochs Archives // Getty Images
Public Enemy: Then
Public Enemy pose for a portrait.
Public Enemy surged into the hip-hop stratosphere with politically charged lyrics and an aggressive sonic backdrop. Their 1988 album "It Takes a Nation of Millions to Hold Us Back" cemented their place as lyrical revolutionaries and became certified platinum in 1989.
Their single "Fight the Power," part of the Spike Lee film "Do The Right Thing," was ranked #2 on Rolling Stone's 500 Greatest Songs of All Time list. The group never held back on charged messages; in 1991, Public Enemy released the "By The Time I Get To Arizona" music video in response to the state governor's decision to remove Martin Luther King Jr. Day as a paid holiday for state workers. The video was taken out of MTV's rotation.
---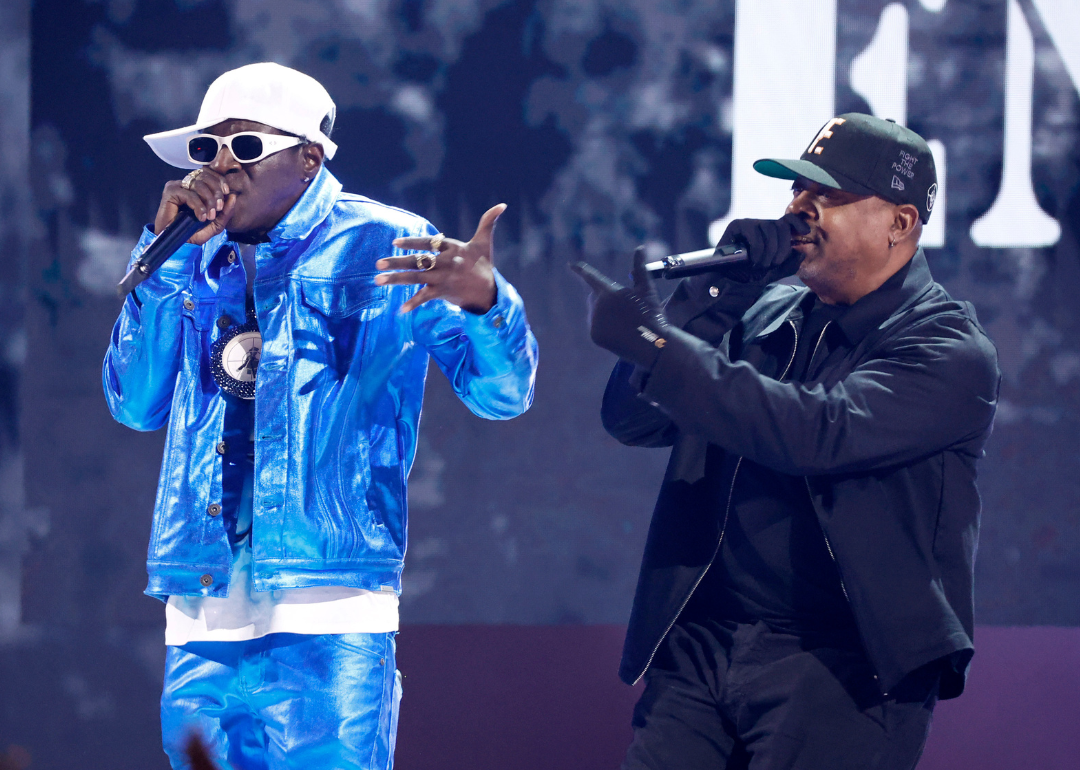 Frazer Harrison // Getty Images
Public Enemy: Now
Flavor Flav and Chuck D perform onstage.
Public Enemy's fire has not dimmed. Members Chuck D and Flavor Flav have remained consistent members throughout the group's nearly four-decade crusade. Apart from being the group's hype man, Flavor Flav found newfound celebrity as a reality star on shows like "Flavor of Love" and "The Surreal Life" and also gave voice to Father Time on the 2012 animated show "YooHoo and Friends."
In 2020, Public Enemy was presented with the Grammy Lifetime Achievement Award. As of 2023, Chuck D has launched a three-volume set of illustrated journals called "Stewdio: The Naphic Grovel Artrilogy of Chuck D" and produced the PBS series "Fight the Power: How Hip Hop Changed the World."
---

Oliver Morris // Getty Images
Run-DMC: Then
Run DMC pose for a portrait in 1984.
Comprising artists Joseph "Rev. Run" Simmons, Darryl "DMC" McDaniels, and Jason "Jam Master Jay" Mizell, Run-D.M.C. broke through barriers in hip-hop with their fresh beats and even fresher signature Adidas kicks.
Their self-titled debut album became the first rap record to achieve gold status in 1984, and their chart-topping cover of "Walk This Way" revived Aerosmith's original and opened a door for hip-hop to infuse another music genre. "Its blockbuster crossover appeal—the first almost-hip-hop to tickle the ear of the mainstream rock fan—demonstrably reformatted pop culture," The Atlantic wrote of the record.
With the song "My Adidas," they revolutionized hip-hop fashion by becoming the first rap act signed to an athletic product endorsement deal.
---

Daniel Shirey/MLB Photos via Getty Images
Run-DMC: Now
Run DMC performs during the Hip Hop 50 Live.
In 2002, Jason Mizell was murdered, but that did not stop the group's legacy from thriving. In 2009, Run-D.M.C. was inducted into the Rock & Roll Hall of Fame and received a Grammy Lifetime Achievement Award in 2016. In early 2023, Darryl McDaniels announced the group had dissolved.
---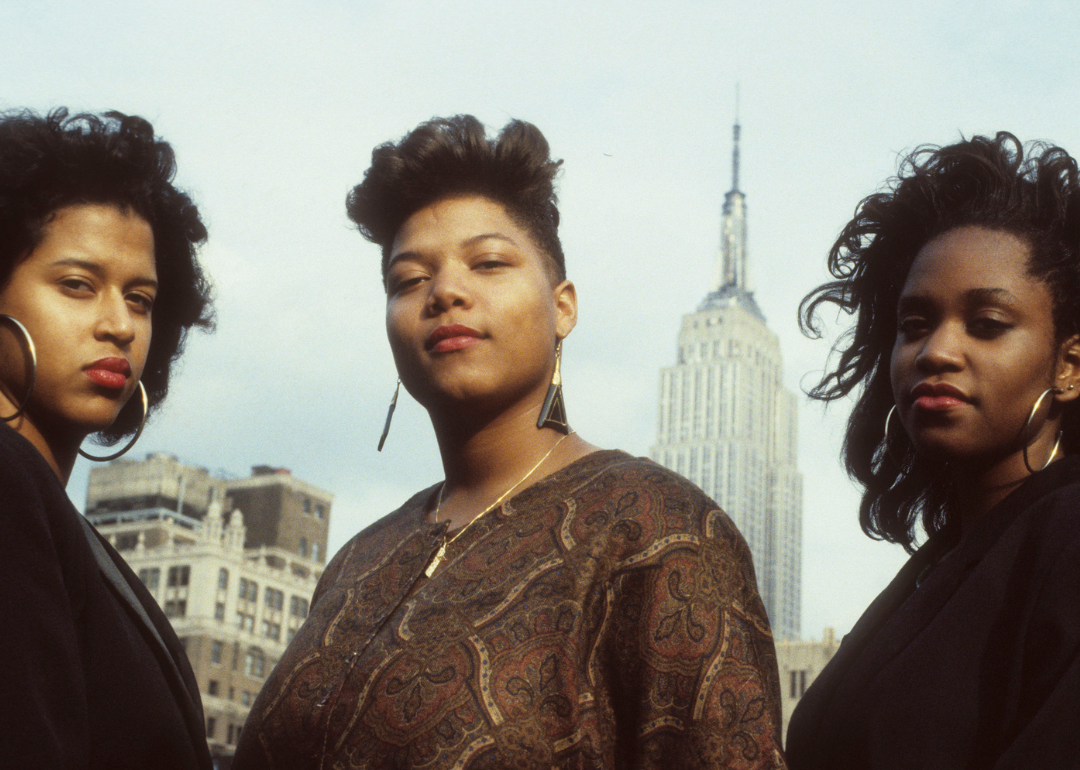 Al Pereira/Getty Images/MIchael Ochs Archives
Queen Latifah: Then
Queen Latifah poses for a portrait.
Releasing her first album, "All Hail the Queen," at age 19, the Newark, New Jersey, native's hit single "Ladies First" became an empowerment anthem. The record broke gender and genre norms, featuring a diverse blend of soul, reggae, and dance elements. Her breakthrough hit "U.N.I.T.Y" is still hailed as a feminist rallying cry that raised awareness against misogynoir.
Queen Latifah is one of the first women rappers to cross over into visual media, guest-starring on shows like "The Fresh Prince of Bel-Air" and being a leading cast member on "Living Single." In 1998, she became the first rapper to perform during the Super Bowl halftime show.
---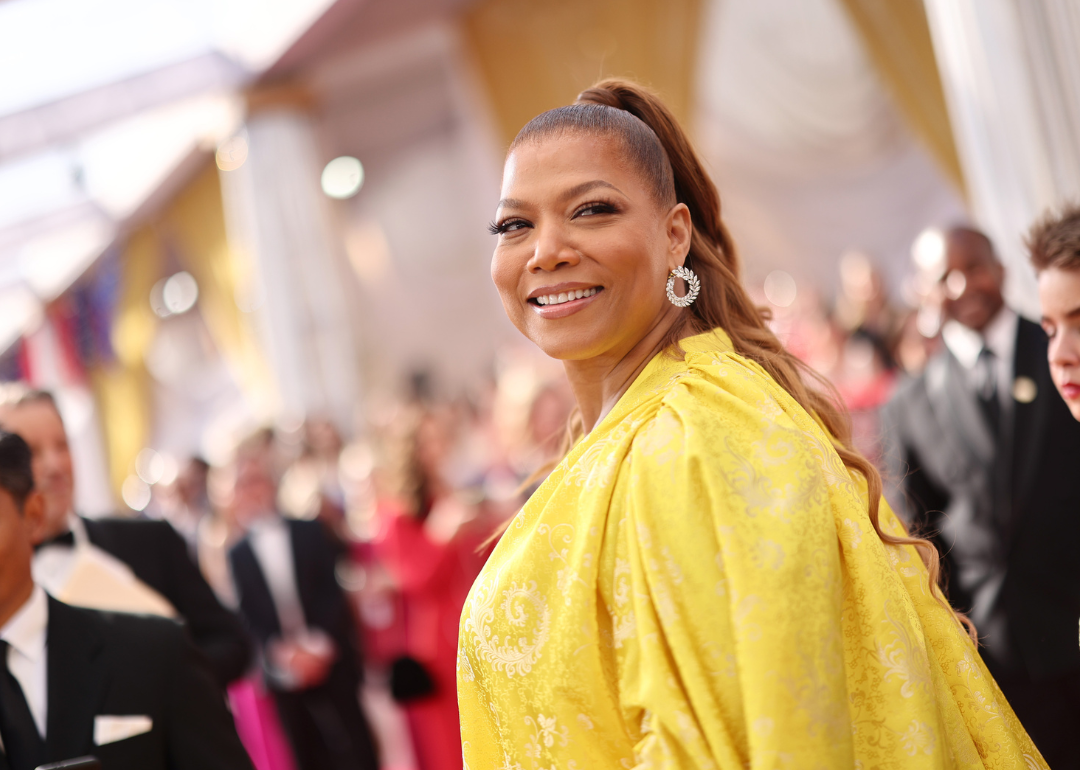 Emma McIntyre // Getty Images
Queen Latifah: Now
Queen Latifah attends the Academy Awards.
Queen Latifah's reign in entertainment has not waned over the years. She's transitioned seamlessly into acting with a multitude of movie and TV roles, including a Black female action hero on "The Equalizer" series. In 2006, she became the first hip-hop artist to get a star on the Hollywood Walk of Fame.
In 2021, she was given the BET Lifetime Achievement Award, and two years later, her debut album was added to the Library of Congress' National Recording Registry. These days, she's become something of a modern-day beauty queen as a spokesperson for CoverGirl cosmetics.
Queen Latifah credited her late mother for her impact on hip-hop, telling PopSugar, "I'm just happy that I had that kind of mom who loved hip-hop."
---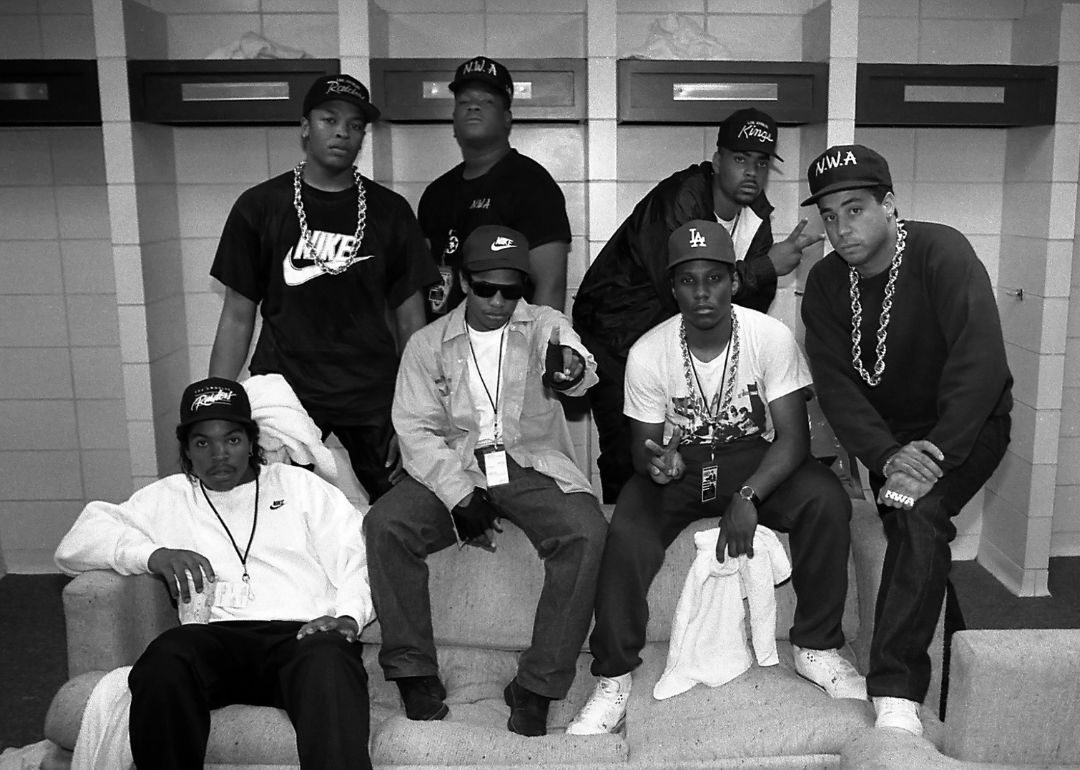 Raymond Boyd/Michael Ochs Archives // Getty Images
NWA: Then
N.W.A. pose for a photo.
Coming "Straight Outta Compton," like their groundbreaking 1988 album, N.W.A emerged and became synonymous with pioneering gangsta rap. Dr. Dre, Eazy-E, Ice Cube, MC Ren, Arabian Prince, and DJ Yella shook the music scene with the notable track "F— tha Police," laying bare the sociopolitical issues facing Black youth. The title track, "Straight Outta Compton," however, did not place on the Billboard Top 40 chart until 2015 due to a lack of radio play and promotional support from their label.
Ice Cube pursued a solo career, leaving the group in 1989 and brewing a feud that resulted in the infamous diss track "No Vaseline." Eazy-E died from complications due to AIDS in 1995.
---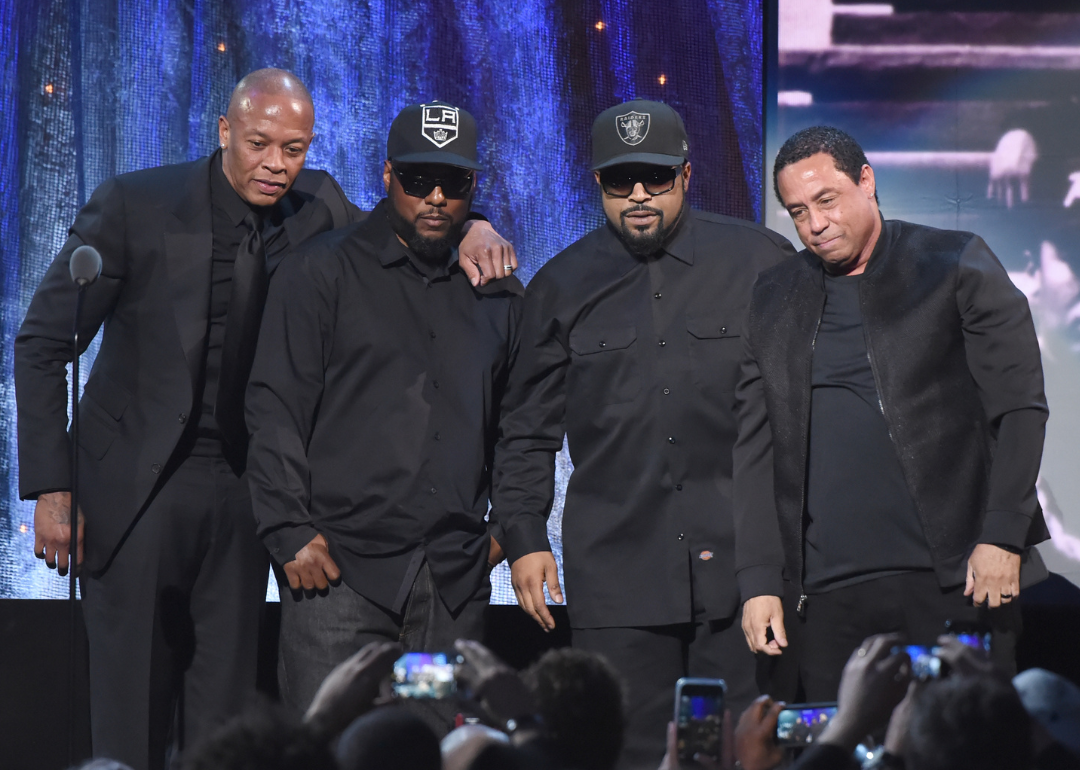 Jeff Kravitz/FilmMagic // Getty Images
NWA: Now
N.W.A. speak onstage at Rock and Roll Hall of Fame Induction.
N.W.A's influence is undiminished. The group released the 2015 biopic "Straight Outta Compton" and was inducted into the Rock & Roll Hall of Fame in 2016. Ice Cube has since experienced continued success as an actor and filmmaker, appearing in the "Friday" and "Barbershop" franchises. Dr. Dre founded Aftermath Entertainment, signing such influential artists as Eminem and 50 Cent. Dre also co-founded Beats Electronics with producer Jimmy Iovine, which Apple acquired in 2014 for $3 billion.
---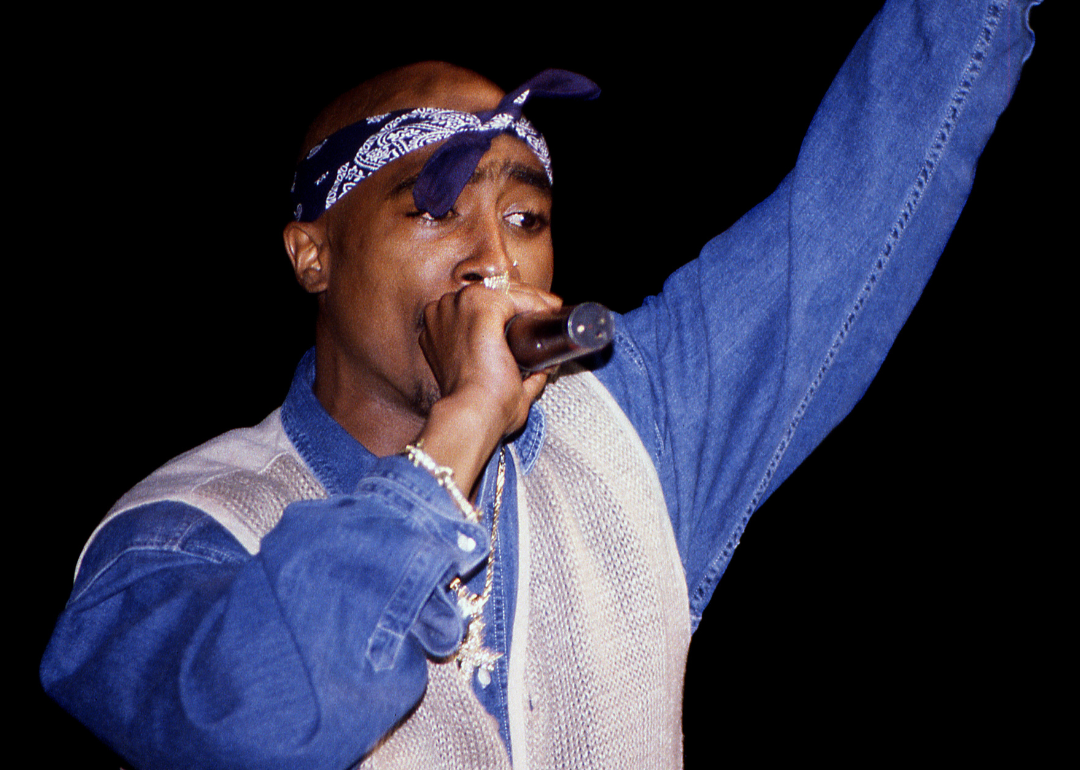 Raymond Boyd // Getty Images
2Pac: Then
Tupac Shakur performs onstage.
From the womb of a leader in the Black Panther Party, Tupac Shakur emerged initially as a roadie for Digital Underground. His 1995 opus, "Me Against the World," debuted at #1 on the Billboard 200, becoming the first artist to achieve a chart-topping album while serving a prison sentence. 2Pac's tracks like "Dear Mama" and "Brenda's Got a Baby" opened an uncharted lyrical space for raw vulnerability in rap. His fourth album, "All Eyez on Me," was 10x certified multiplatinum in July 2014.
---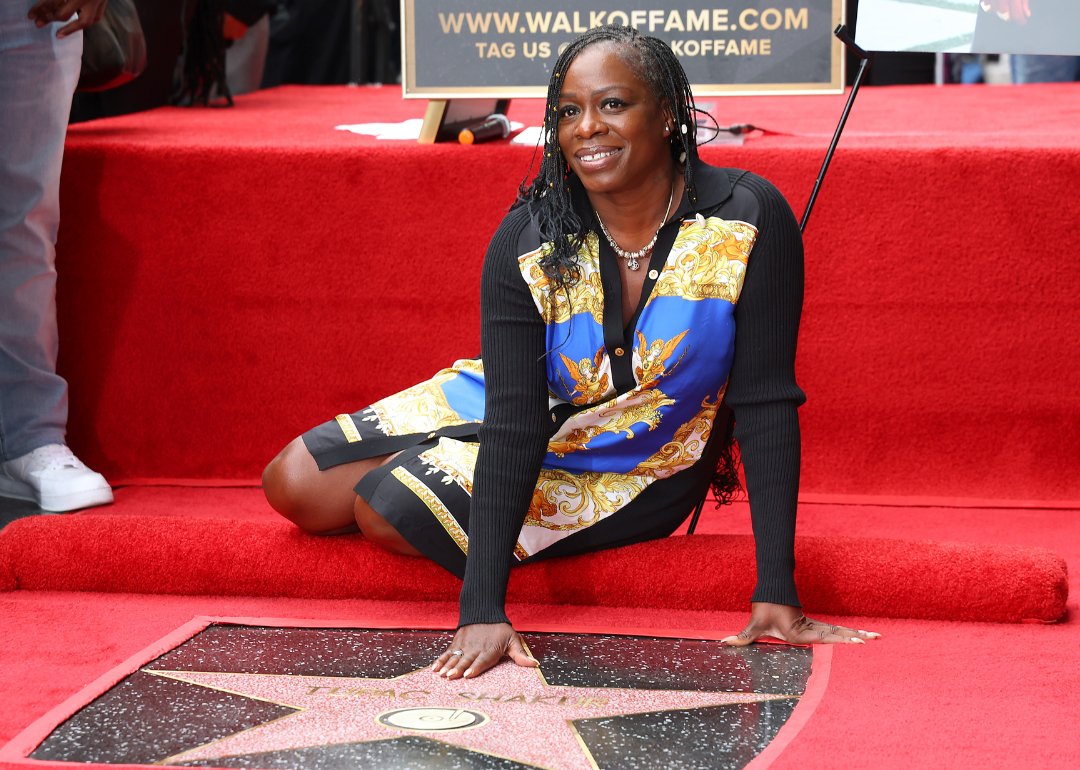 Leon Bennett // Getty Images
2Pac: Now
Sekyiwa Shakur at Tupac Shakur's Hollywood Walk of Fame star ceremony.
2Pac was murdered only seven months after releasing "All Eyez on Me." Despite his tragic death in 1996, 2Pac's legacy has endured and flourished. "The Don Killuminati: The 7 Day Theory," his first posthumous album, has since gone quadruple platinum. He was inducted into the Rock & Roll Hall of Fame in 2017.
In 2023, Shakur received a star on the Hollywood Walk of Fame and was ranked #4 on Billboard's list of top 50 rappers. That same year, FX released "Dear Mama," a five-part docuseries exploring not only his impact but also his relationship with his mother, former Black Panther Afeni Shakur.
---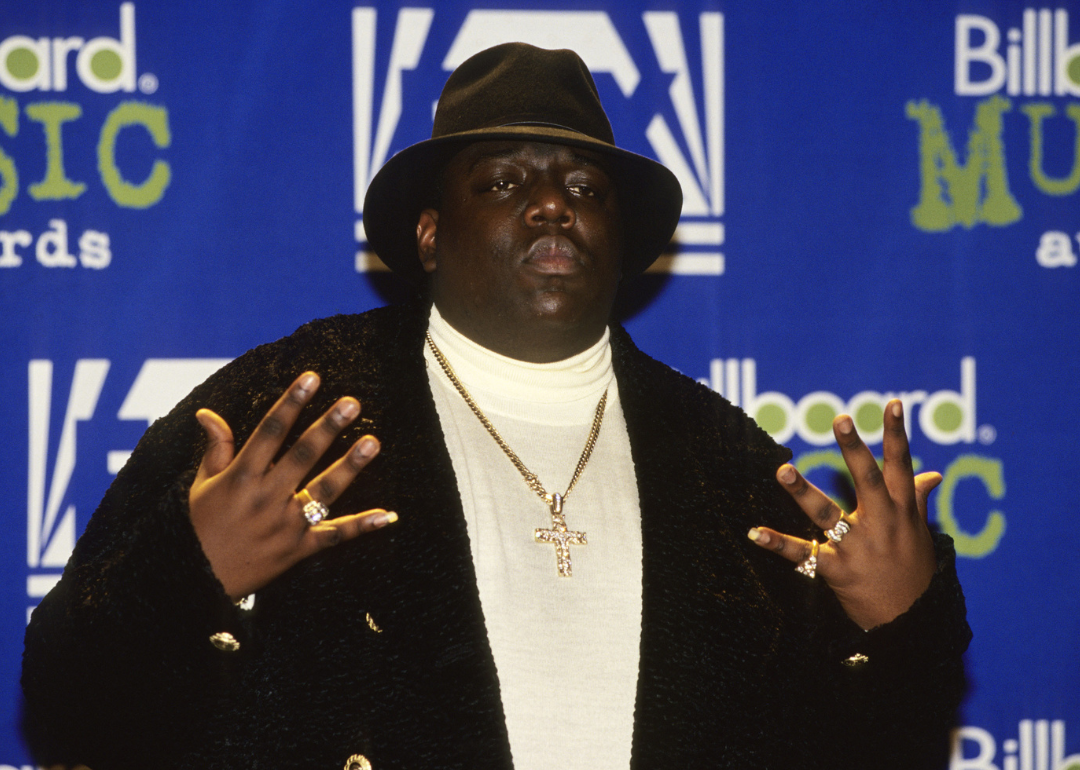 Larry Busacca/WireImage // Getty Images
The Notorious BIG: Then
Notorious BIG attends the Billboard Music Awards.
Brooklyn-bred Christopher Wallace, better known as The Notorious B.I.G., transformed the rap game with his detailed storytelling and unparalleled flow. His debut album, "Ready to Die," peaked at #15 on the Billboard 200.
Tracks like "Juicy" reached #27 on the Billboard Hot 100, and "Big Poppa" was nominated for Best Rap Solo Performance and Best Rap Song of the Year at the 1996 Grammys. These songs showcased his lyrical skill and ability to traverse between the worlds of hardcore street tales and mainstream appeal. He also founded the protege group Junior M.A.F.I.A., which gave rise to the legendary Lil' Kim.
---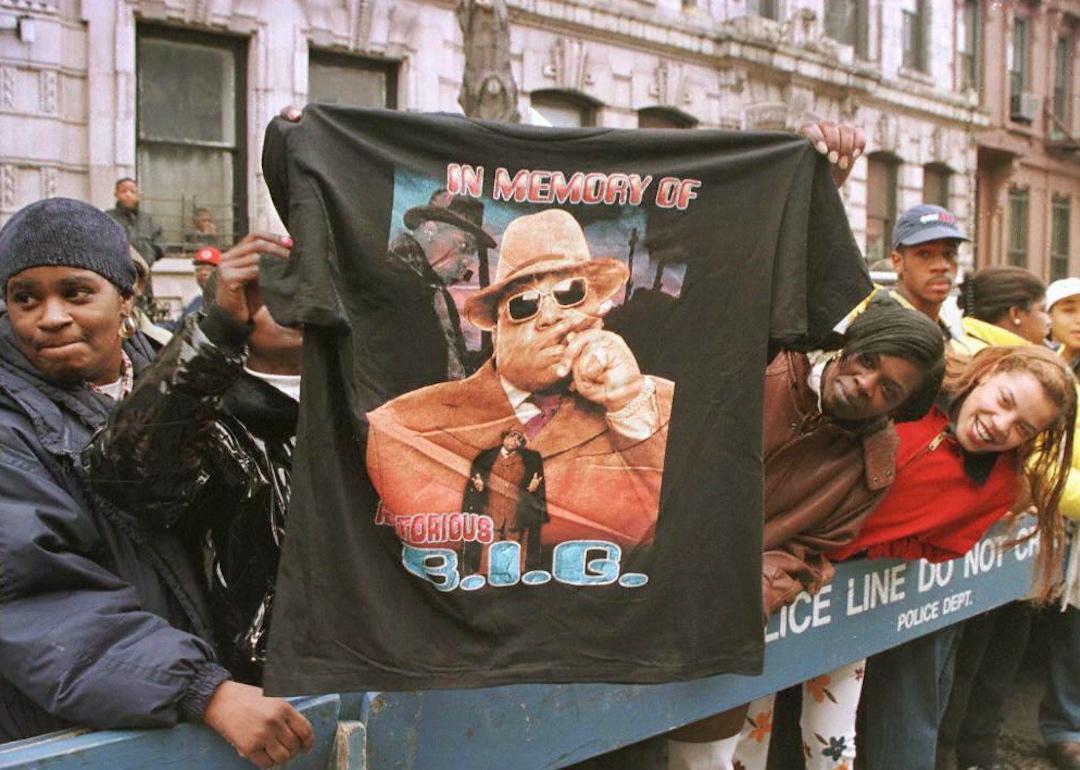 JON LEVY/AFP // Getty Images
The Notorious BIG: Now
A man displays a T-shirt tribute to rapper Biggie Smalls at rapper's Brooklyn memorial service in 1997.
The world was robbed of Biggie's genius when he was killed in March 1997, but the posthumously released "Life After Death" album skyrocketed to #1 on the Billboard 200 in the weeks after his death and won Billboard's R&B Album of the Year in 1997. It is also among only 15 albums to receive a five-mic distinguisher by The Source.
---

KMazur/WireImage // Getty Images
Lil' Kim: Then
Lil' Kim performs onstage.
Mentored by her lover, The Notorious B.I.G., Lil' Kim was a pivotal member of the Junior M.A.F.I.A. She burst onto the hip-hop scene challenging the status quo with her bold lyrics and fashion. With audacious lines and an unapologetic image, her debut album, "Hard Core," peaked at #11 on the Billboard 200. Her debut single, "No Time," spent 20 weeks on the Billboard Hot 100. In 2001, Lil' Kim's feature on the ensemble track "Lady Marmalade" with Pink, Mya, and Christina Aguilera spent five weeks at #1 on the Hot 100 and won the 2002 Grammy for Best Pop Collaboration with Vocals.
---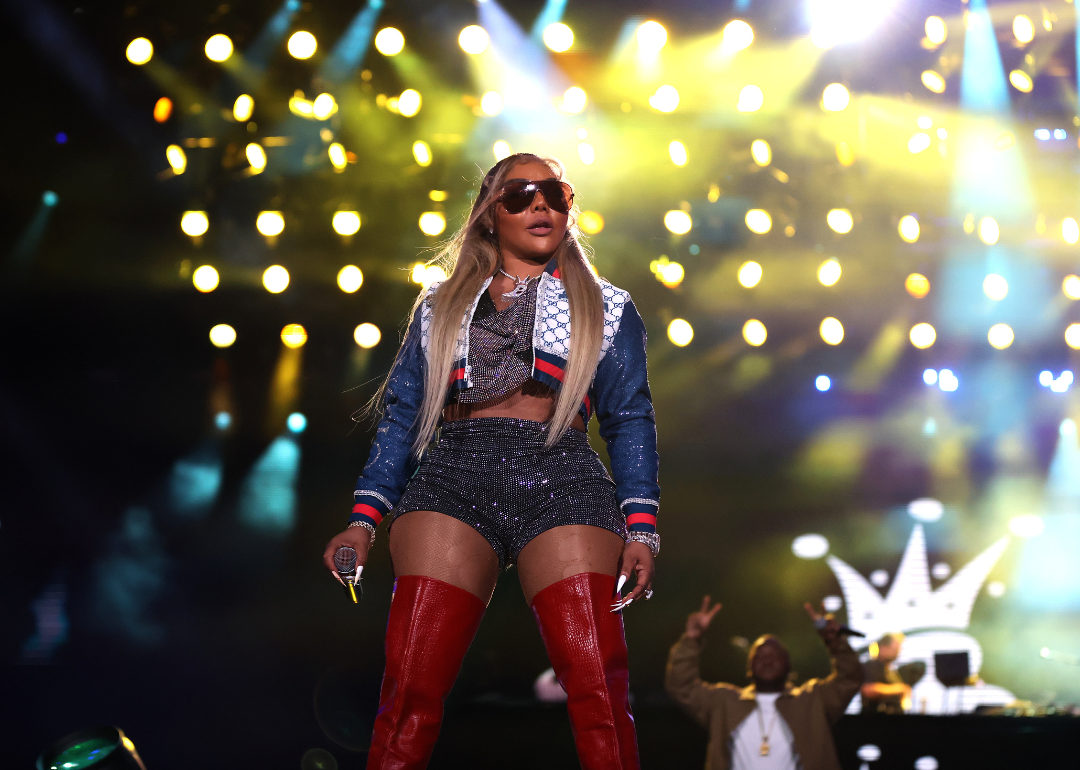 New York Yankees // Getty Images
Lil' Kim: Now
Lil' Kim performs onstage during Hip Hop 50 Live.
By owning her sexuality through her image and music, "The Queen Bee" has crafted a path for future artists like Nicki Minaj, Megan Thee Stallion, Cardi B, Ice Spice, and many more to embrace their sensuality in their artistry as well. Lil' Kim remains a hip-hop fashion icon and has become synonymous with hip-hop's haute couture. She was honored at VH1's Hip Hop Honors in 2016, and in 2019, she received BET's I Am Hip Hop Award.
---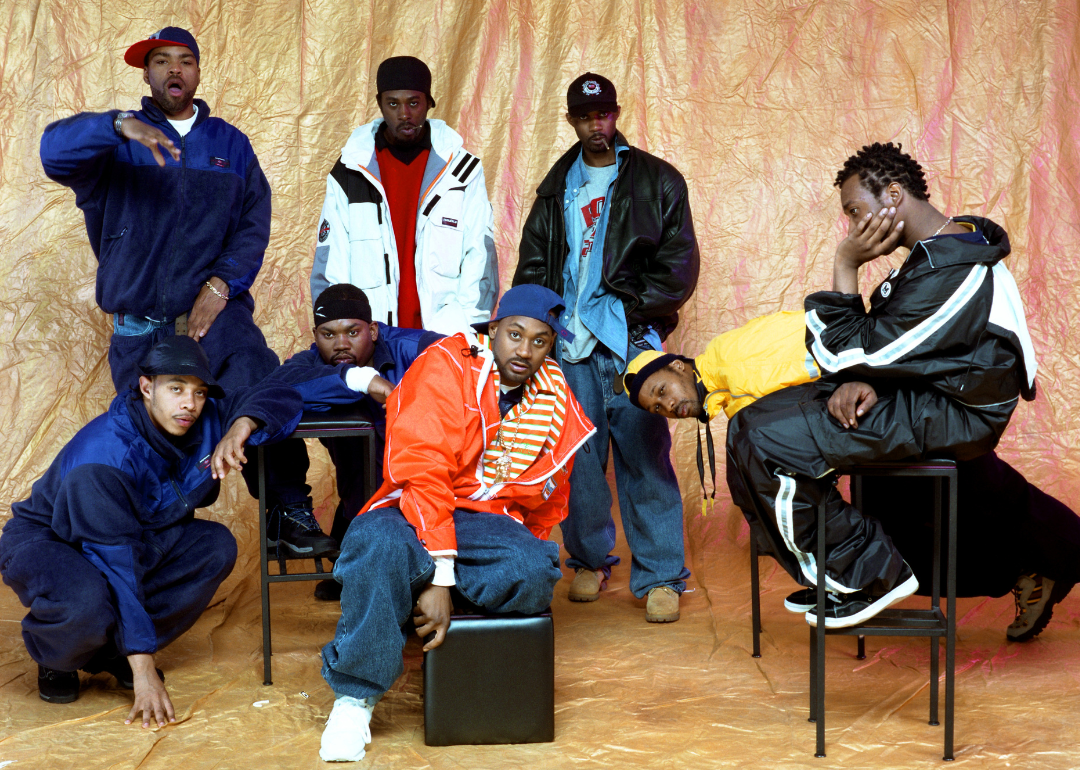 Bob Berg // Getty Images
Wu-Tang Clan: Then
Wu-Tang poses in a portrait session.
Erupting from the Staten Island borough of New York City in the early '90s, members Ghostface Killah, GZA, Inspectah Deck, Masta Killa, Method Man, Ol' Dirty Bastard, Raekwon, RZA, U-God, and later Cappadonna—brought a raw, unique, and unmistakably hardcore East Coast sound to the hip-hop world. The group released its groundbreaking debut album, "Enter the Wu-Tang (36 Chambers)," in 1993, spawning iconic tracks like "C.R.E.A.M." and "Protect Ya Neck." The group only released one copy of its seventh album, "Once Upon a Time in Shaolin," which reportedly sold for $2 million.
---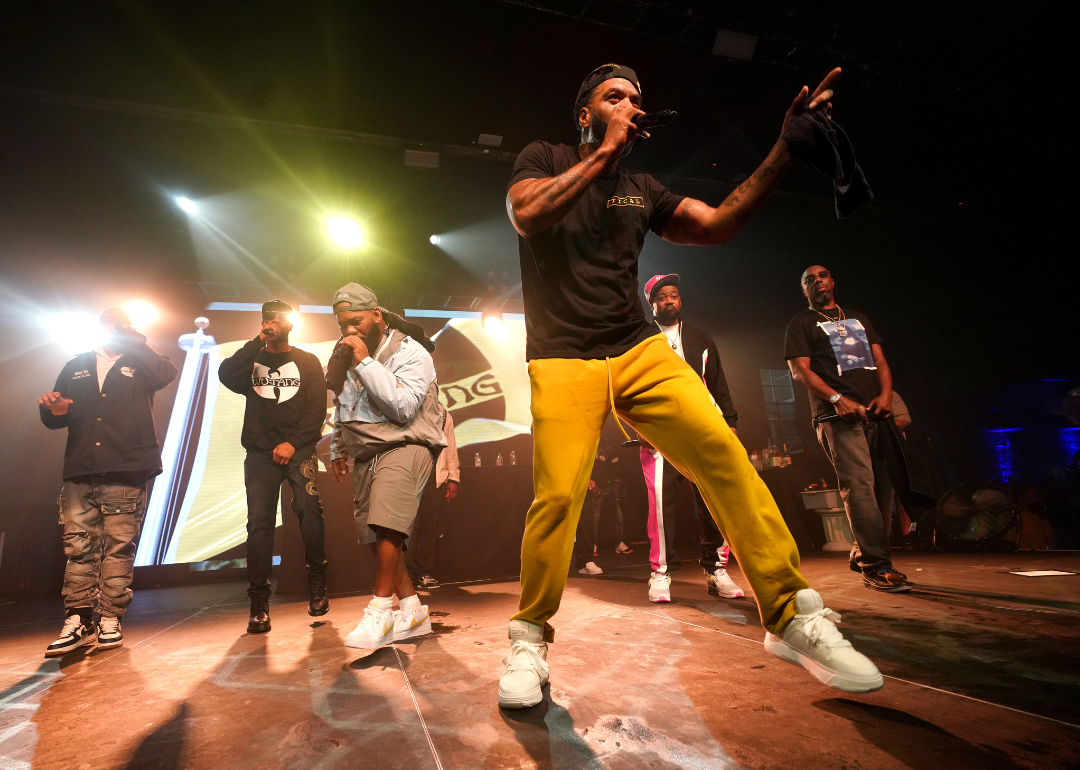 Bennett Raglin // Getty Images for SiriusXM
Wu-Tang: Now
Wu-Tang Clan performing.
Noted as one of the most influential hip-hop collectives, Wu-Tang inspired groups like Odd Future and A$AP Mob. After the death of member Ol' Dirty Bastard in 2004, the group has remained steadfast collectively and also as solo artists. RZA has expanded into film scoring and directing with projects like "The Man with the Iron Fists." Method Man succeeded in both acting and solo music ventures, with tracks like "I'll Be There for You/You're All I Need to Get By" peaking at #3 on the Billboard Hot 100.
---

Al Pereira/Getty Images/Michael Ochs Archives
Missy Elliott: Then
Missy Elliott holds up the Platinum Sales Award for "Supa Dupa Fly".
Hailing from Portsmouth, Virginia, Missy "Misdemeanor" Elliott burst onto the scene and revolutionized the genre with her avant-garde style and infectious beats produced by heavyweight Timbaland. Her 1997 debut album, "Supa Dupa Fly," quickly made an impact, peaking at #3 on the Billboard 200.
The album's iconic single "The Rain (Supa Dupa Fly)" introduced fans to her distinctive sound and visually captivating music videos. She continued dropping hits throughout the 2000s with tracks like "Get Ur Freak On" and "Work It." Her album "Under Construction" was also certified double platinum by the RIAA.
---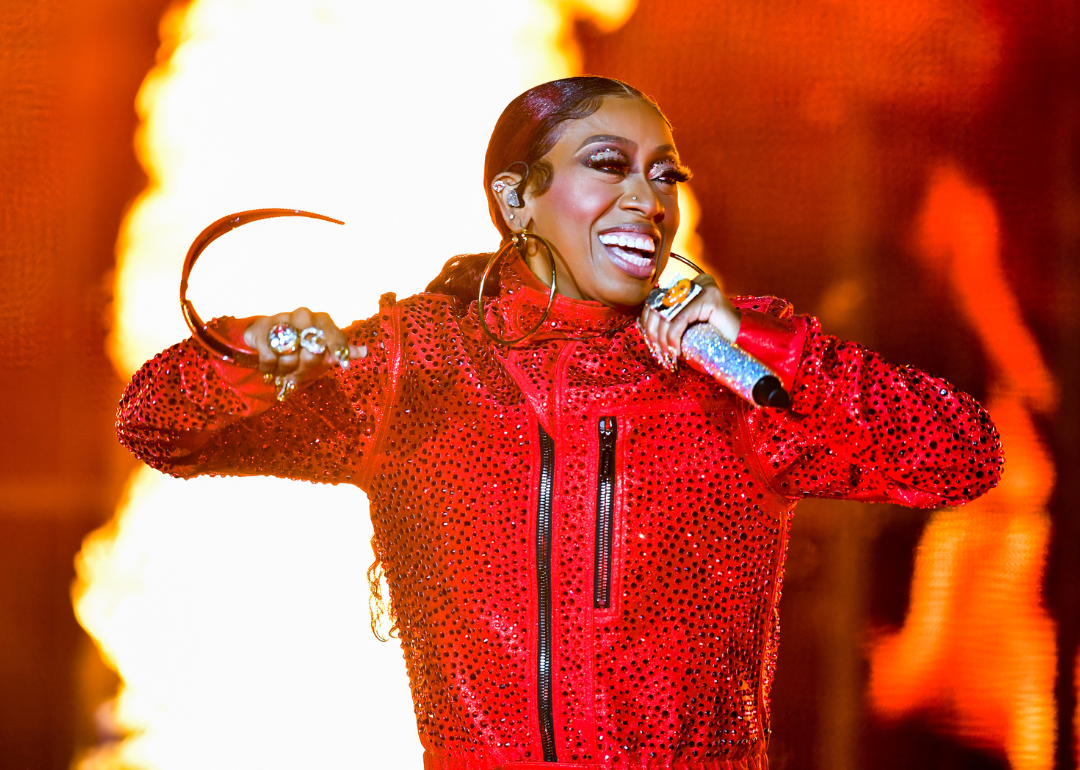 Aaron J. Thornton/WireImage // Getty Images
Missy Elliott: Now
Missy Elliott performs onstage.
In 2015, Missy Elliott performed at the Super Bowl XLIX halftime show, and four years later, she became the first woman rapper to receive MTV's Video Vanguard Award. The rapper is still releasing independent work, including 2019's "Iconology" EP, and collaborating with new artists such as Lizzo. In 2023, she became the first female hip-hop artist to be nominated and inducted into the Rock & Roll Hall of Fame.
---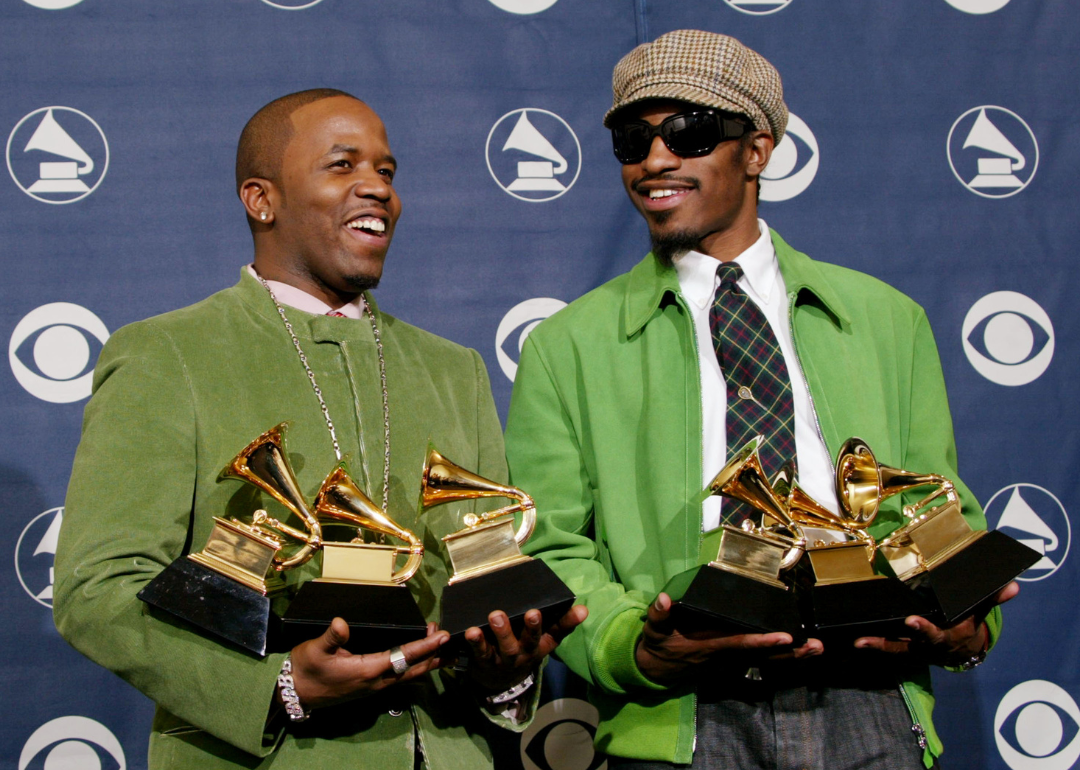 Frederick M. Brown // Getty Images
OutKast: Then
Big Boi and Andre 3000 pose with Grammy Awards.
Arising from Atlanta's flourishing Southern hip-hop scene in the early '90s, OutKast—comprised of André 3000 and Big Boi—blended funk, jazz, and techno influences to craft a unique Southern sound entirely their own.
Their 1994 debut album, "Southernplayalisticadillacmuzik," peaked at #20 on the Billboard 200. However, it was the duo's 2003 double album, "Speakerboxxx/The Love Below," that skyrocketed them to fame with tracks like "Hey Ya!" and "The Way You Move," which respectively reached #1 on the Billboard Hot 100. With over 11 million copies sold, "Speakerboxxx/The Love Below" went diamond and garnered three Grammys.
---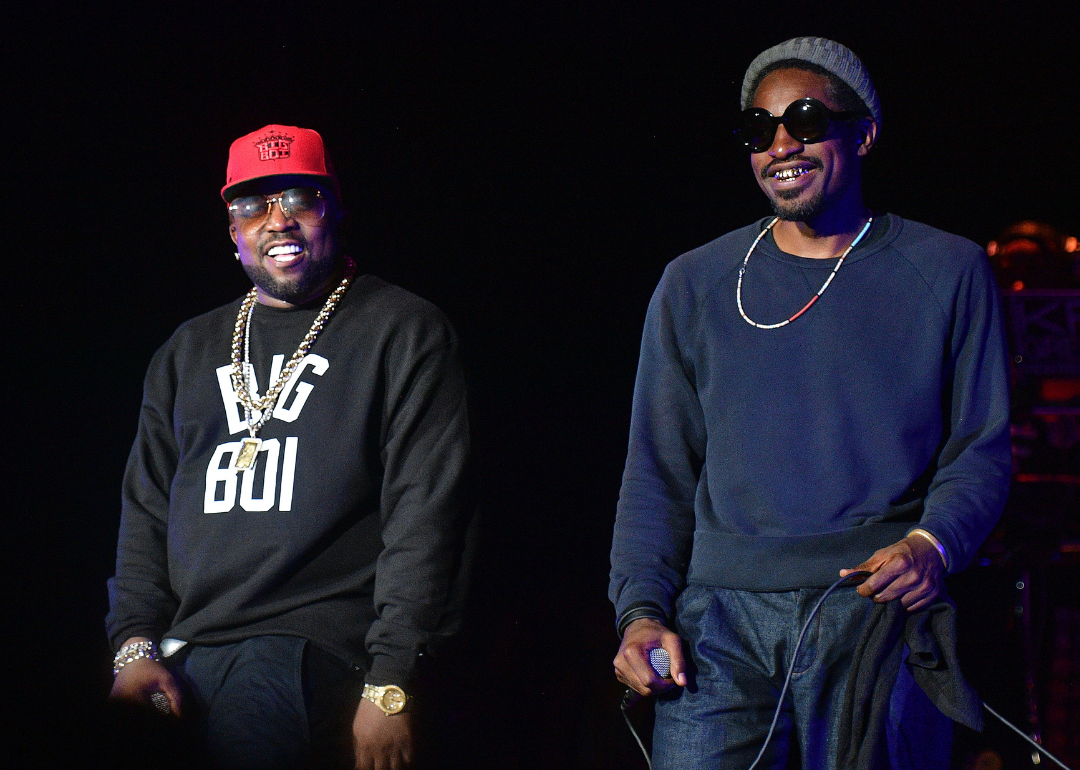 Prince Williams/WireImage // Getty Images
OutKast: Now
Big Boi and Andre 3000 of Outkast perform at One MusicFest.
While the duo has not released new music as OutKast for several years, both members remain seminal figures in the industry. André 3000 has ventured into acting and occasionally guest-stars on tracks with artists like Frank Ocean and Kanye West. Big Boi, on the other hand, has continued his musical journey, releasing an album in 2017 and playing the Super Bowl LIII halftime show alongside headliner Maroon 5 in 2019. In 2020, the duo rereleased their album "Stankonia" to commemorate its 20th anniversary.
---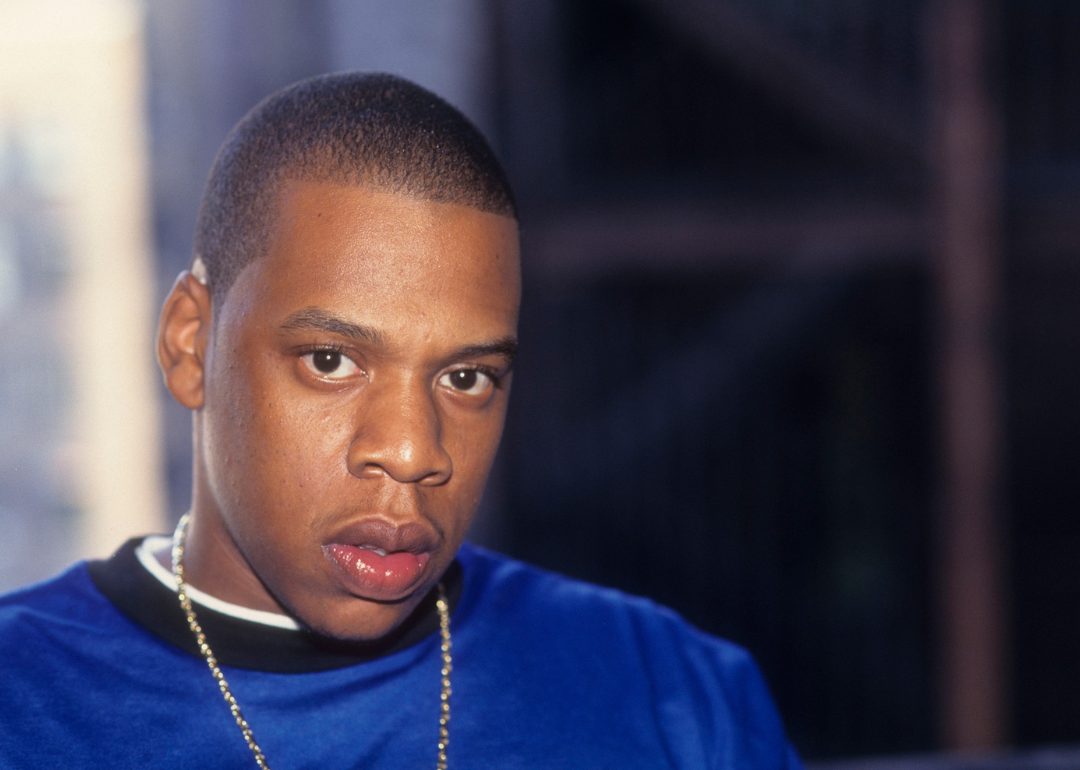 Al Pereira/Michael Ochs Archives // Getty Images
Jay-Z: Then
Jay-Z appears in a portrait.
Hailing from Brooklyn's Marcy Houses, Jay-Z quickly made his indelible mark in 1996 with his debut album, "Reasonable Doubt." The album has since been hailed a hip-hop classic. Years later, Jay-Z would solidify his dominance with chart-topping albums like "Vol. 2… Hard Knock Life" and "The Blueprint."
---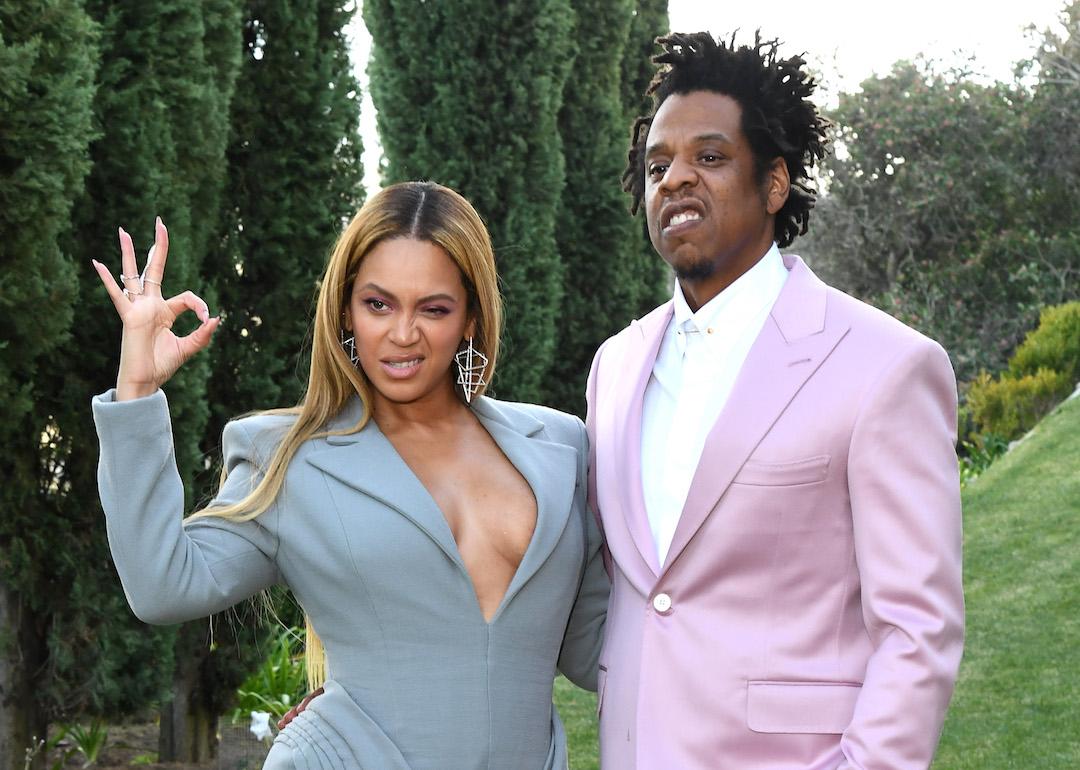 Kevin Mazur // Getty Images
Jay-Z: Now
Jay-Z posing beside wife Beyonce on open lawn in 2020.
Jay-Z has evolved from rapper to mogul, amassing achievements both within and beyond the music industry. He is hip-hop's first billionaire rapper, with an estimated net worth of $2.5 billion as of early 2023. His 2017 project "4:44" was critically acclaimed, proving his lyrical prowess has only improved with time. Today, the family man busies himself with running his business empire and raising his three children with his wife, Beyoncé.
---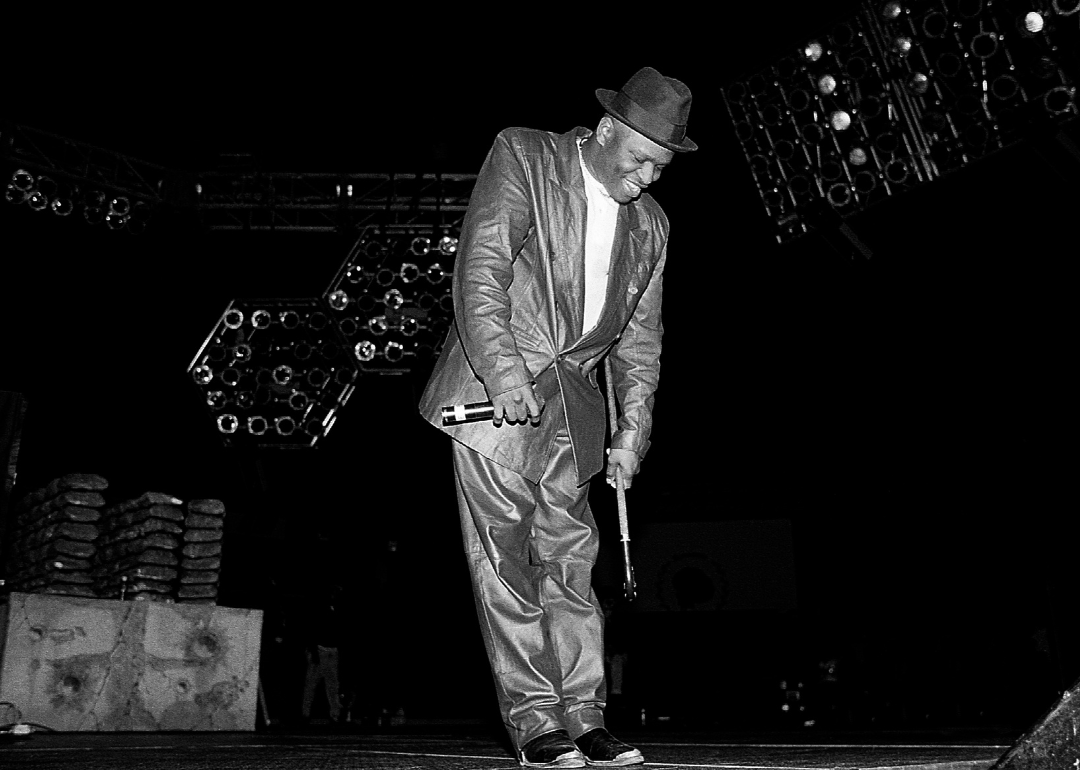 Raymond Boyd // Getty Images
Scarface: Then
Scarface performs onstage.
Scarface was an integral member of the pioneering rap group Geto Boys, helping solidify its place in hip-hop's pantheon with tracks like "Mind Playing Tricks on Me." As a solo artist, Scarface dropped his 1991 debut "Mr. Scarface is Back." His 1994 masterstroke, "The Diary," spawned the haunting single "I Seen a Man Die," which went platinum, further establishing his reputation for delivering deeply introspective lyrics against gritty beats.
---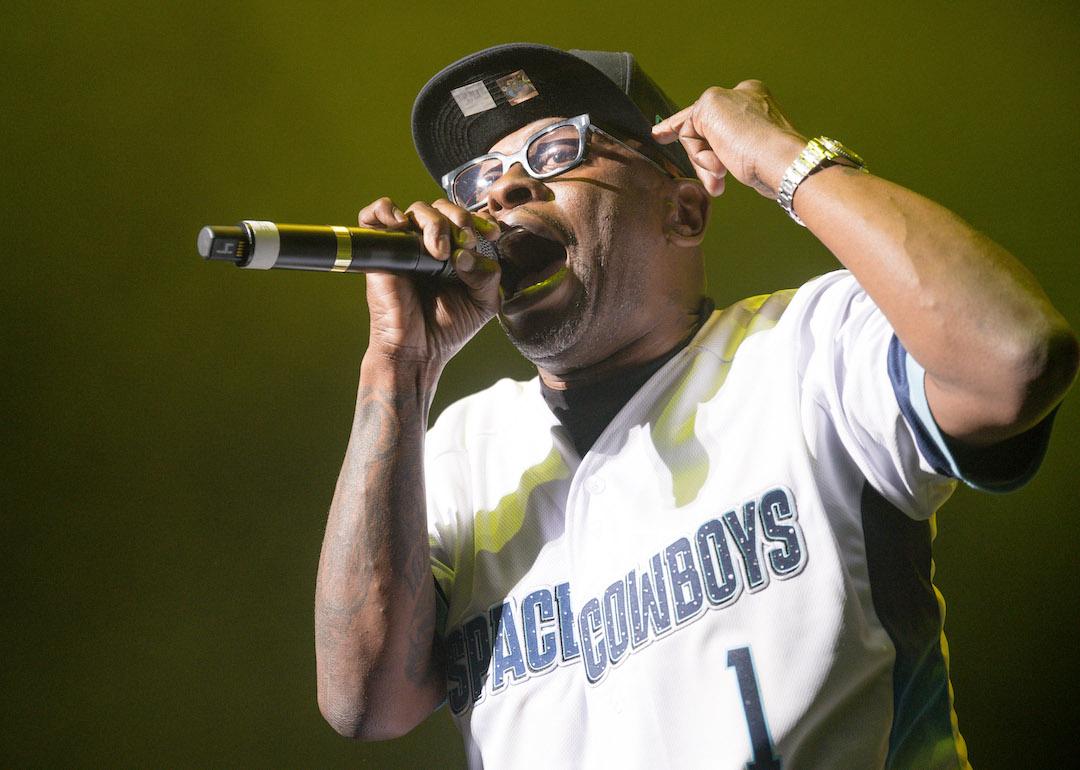 Marcus Ingram // Getty Images
Scarface: Now
Rapper Scarface performing onstag in 2023.
These days, Scarface has become an outspoken advocate for mental health awareness, citing his own struggles with depression in his 2015 memoir "Diary of a Madman: The Geto Boys, Life, Death, and the Roots of Southern Rap." In 2019, he campaigned for Houston City Council and continues releasing new music today.
---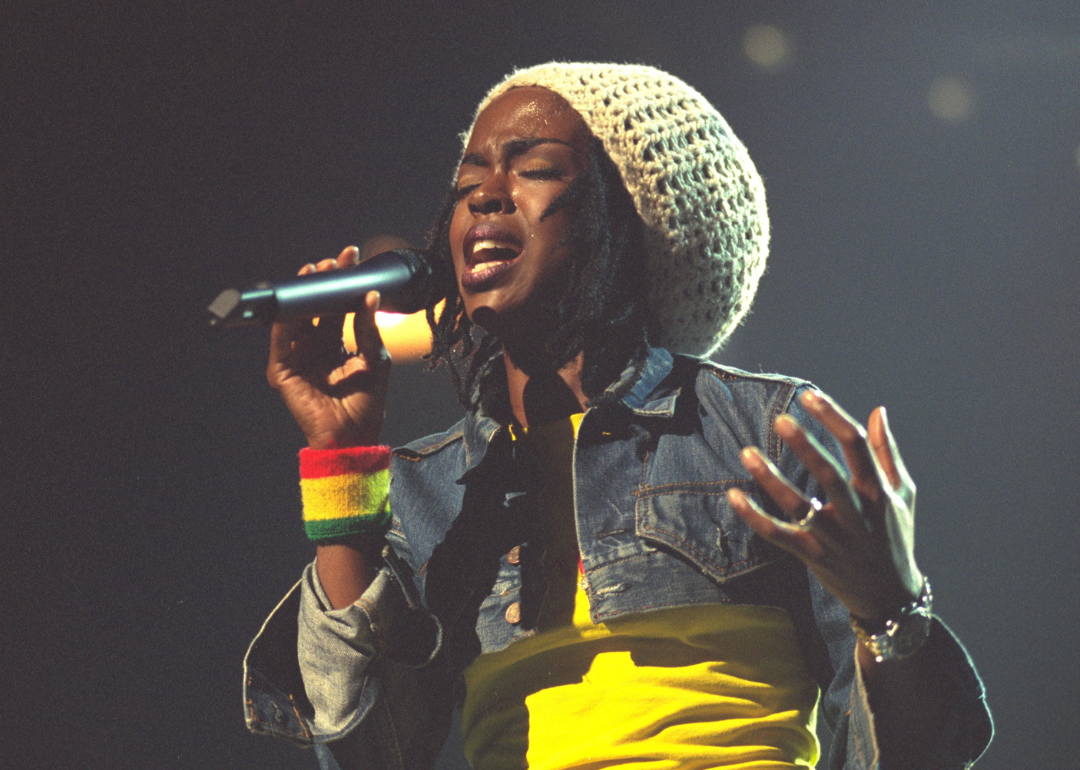 Jeremy Bembaron/Sygma/Sygma via Getty Images
Lauryn Hill: Then
Lauryn Hill performs onstage.
A gifted lyricist and singer from the hip-hop trio Fugees, it was only a matter of time before Lauryn Hill would distinguish herself as a solo artist. The Fugees' album "The Score" became a hit, with tracks like "Killing Me Softly" reverberating worldwide. However, when Hill branched out with her 1998 solo debut, "The Miseducation of Lauryn Hill," her legacy was truly cemented. Fan-favorite tracks like "Doo Wop (That Thing)" and "Ex-Factor" showcased her ability to fuse soul, hip-hop, and reggae. The album went #1 on the Billboard 200 and achieved a diamond certification; at the Grammys in 1999, Hill made history as the first woman to receive 10 nominations and five awards in one night.
---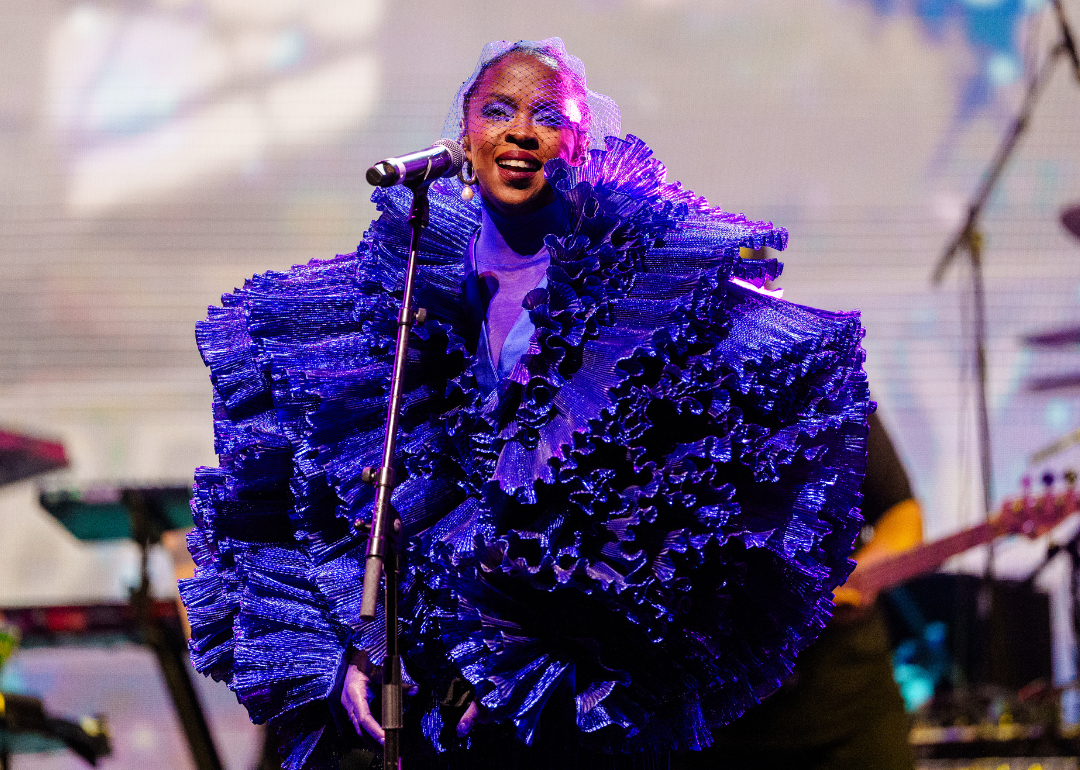 Josh Brasted/WireImage // Getty Images
Lauryn Hill: Now
Lauryn Hill performs onstage.
In the years following her monumental solo debut, the singer took a step back from the limelight, focusing on personal growth and her family. Frequently sharing her insights and spiritual journey during her performances, she's also become a voice on social issues, particularly concerning Black women. Despite long gaps between her musical releases, her influence remains ever-present in hip-hop.
---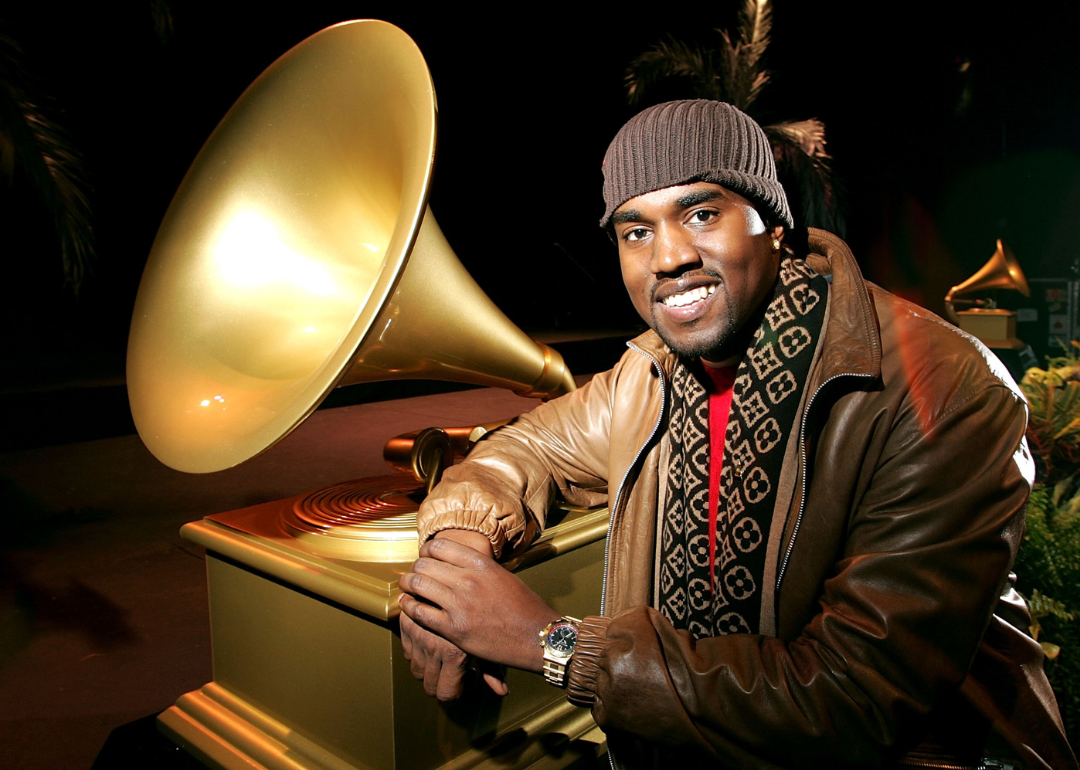 Carlo Allegri // Getty Images
Kanye West: Then
Kanye West poses after receiving 10 Grammy nominations.
A prodigious producer-turned-rapper, Kanye West skyrocketed to fame with his 2004 debut, "The College Dropout." The album peaked at #2 on the Billboard 200 and boasted singles like "Through the Wire," "Jesus Walks," and "All Falls Down." Subsequent albums, including "Late Registration" and "Graduation," further solidified his status as a genre-defining artist. His 2008 "808s & Heartbreak" influenced artists like Drake, Kid Cudi, and Post Malone. His 2010 magnum opus, "My Beautiful Dark Twisted Fantasy," is certified triple platinum by the RIAA.
---

Rich Fury/VF20/Getty Images for Vanity Fair
Kanye West: Now
Kanye West attends the 2020 Vanity Fair Oscar Party.
Never one to rest on his laurels, Kanye West's continued to release new music, like the 2019 gospel-influenced album "Jesus is King." Beyond music, he's also delved into the fashion industry with his Yeezy brand and even ventured into politics with a 2020 presidential run. After making antisemitic statements in 2022, however, West's net worth dropped from $1.5 billion to $400 million.
---

Sal Idriss/Redferns // Getty Images
Eminem: Then
Eminem performing onstage.
Marshall Bruce Mathers III, also known as Eminem, broke barriers from the streets of Detroit. His 1999 major-label debut, "The Slim Shady LP," not only secured him a position in a predominantly Black industry but also won him two Grammy Awards. Its follow-up, "The Marshall Mathers LP," shattered sales records by selling over 1.76 million copies in its first week. "8 Mile," a semi-autobiographical film—along with its hit single "Lose Yourself"—fetched him an Academy Award for Best Original Song.
---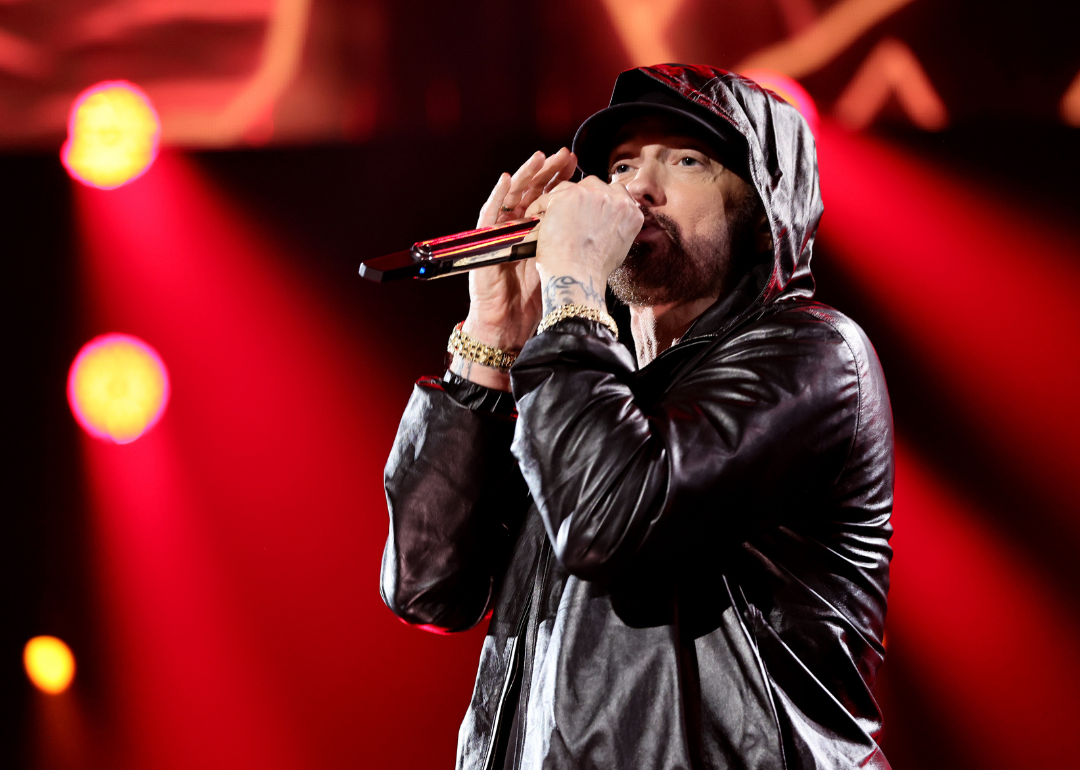 Theo Wargo // Getty Images for The Rock and Roll Hall of Fame
Eminem: Now
Eminem at the Rock & Roll Hall of Fame Induction Ceremony.
Eminem's legacy as a rap maestro continues unabated into the present. His 2018 album "Kamikaze" shot to #1 on the Billboard 200. Following suit, "Music to Be Murdered By," his 10th album, clinched the top spot. As of 2022, he is the most awarded musician for singles in RIAA's history and one of seven artists with three or more diamond albums. After being sober for over a decade, Eminem speaks frequently about his recovery from drug abuse and how it has affected his career.
---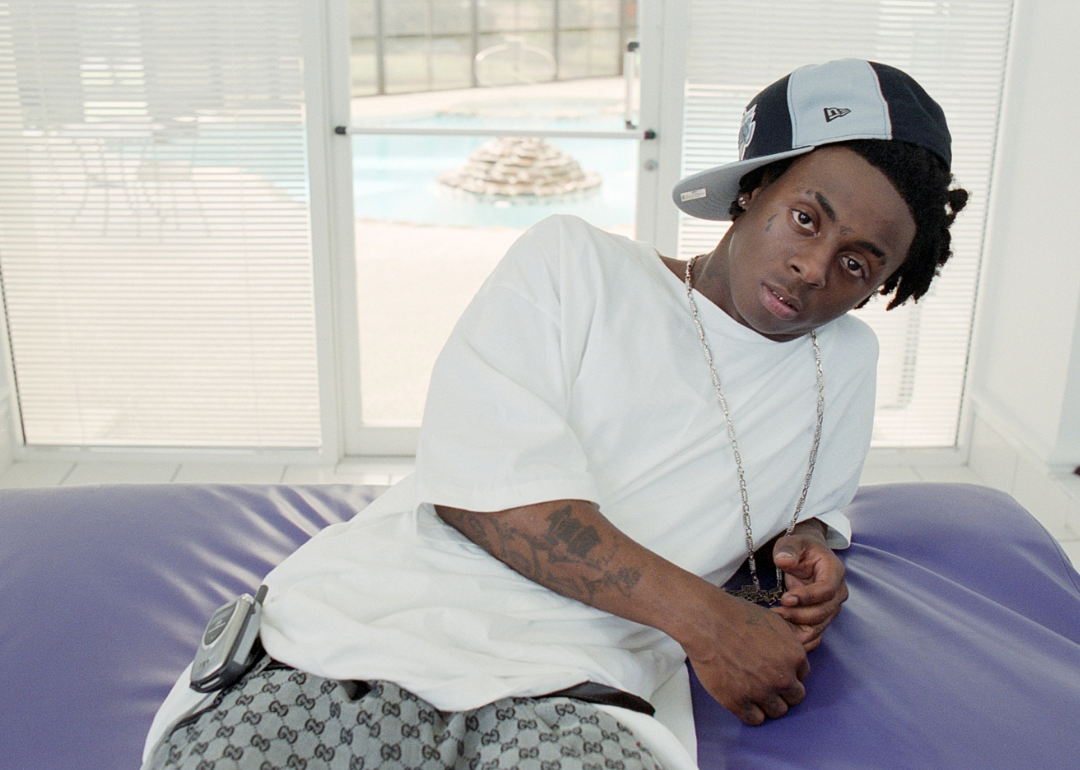 Gregory Bojorquez // Getty Images
Lil Wayne: Then
Lil' Wayne poses for a portrait.
Born in New Orleans, Lil Wayne began as part of the Hot Boys as the young talent thriving under Cash Money Records. He quickly became a standout figure on his debut single, "Tha Block Is Hot." More prominent, though, is his impressive mid-2000s mixtape run. His landmark album "Tha Carter III" reached #1 on the Billboard 200 and sold over 1 million copies in its first week. Certified 8x platinum, this album featuring hits like "Lollipop" and "A Milli," earned him a 2009 Grammy Award for Best Rap Album.
---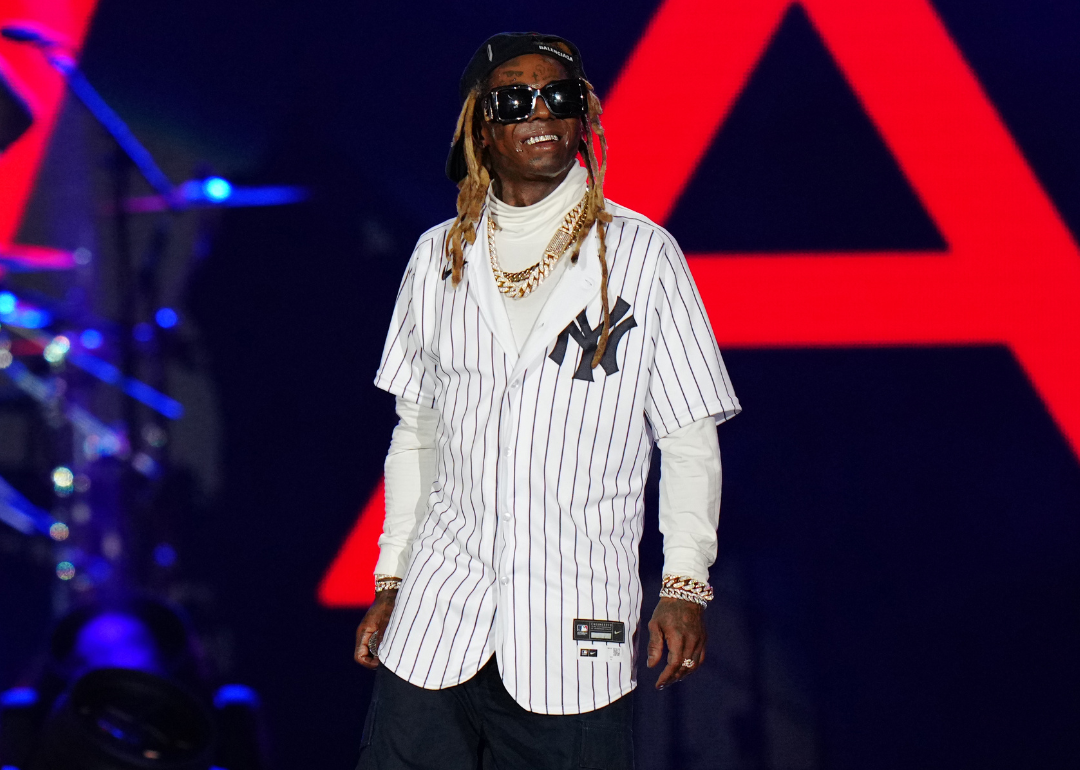 Daniel Shirey/MLB Photos via Getty Images
Lil Wayne: Now
Lil' Wayne performs during the Hip Hop 50 Live.
Lil Wayne has become an influential mentor, fostering the careers of rap superstars like Drake and Nicki Minaj under his Young Money Entertainment label. His own music continues to dominate, with 2018's "Tha Carter V" topping the Billboard charts. He still performs today, having opened the ESPY Awards in July 2023.
---

Steve Eichner // Getty Images
Ruff Ryders: Then
Ruff Ryders with Eve and Swizz Beatz.
Founded in 1988 by the Dean siblings Joaquin (Waah), Darin (Dee), and Chivon, Ruff Ryders Entertainment emerged as a powerhouse in the hip-hop industry. The label was crucial in elevating the careers of iconic artists like DMX, whose 1998 debut album, "It's Dark and Hell Is Hot," not only peaked at #1 but also went quadruple platinum.
Likewise, rapper Eve, also known as the "pitbull in a skirt," saw her album "Let There Be Eve…Ruff Ryders' First Lady" debut at #1 on the Billboard 200. Underpinning these successes what the production genius of Swizz Beatz. Eve earned numerous accolades in the 2000s, including a Grammy for Best Rap/Sung Collaboration with frequent collaborator Gwen Stefani.
---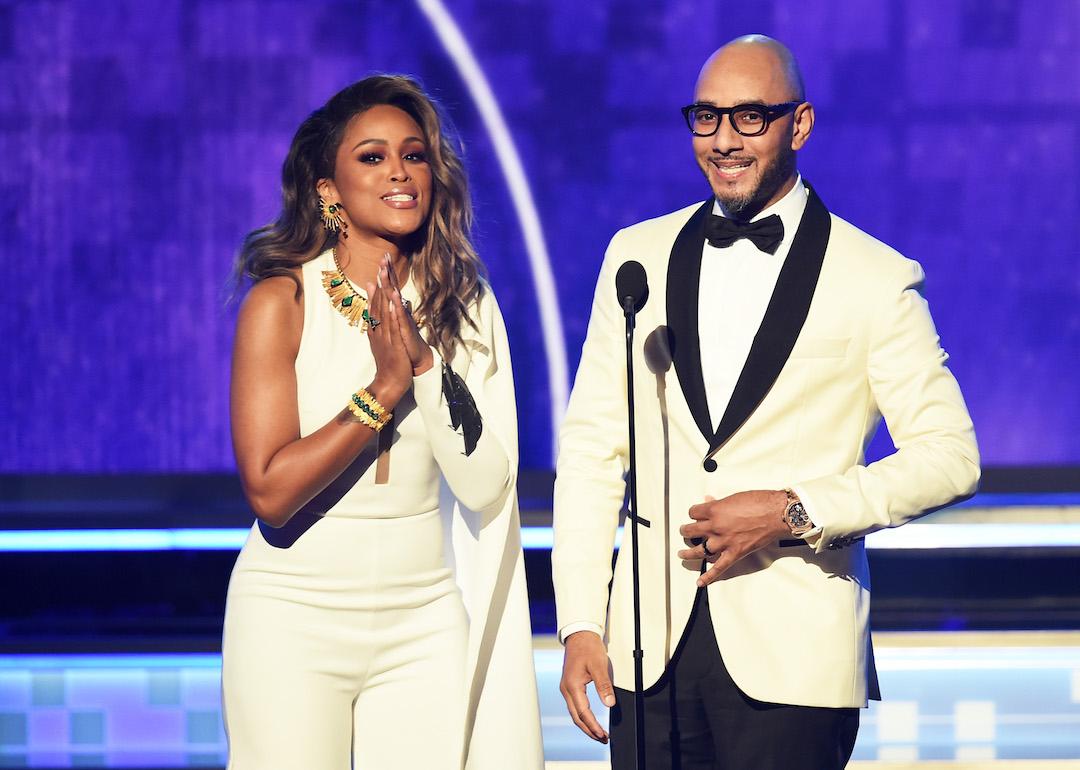 Kevin Winter // Getty Images
Ruff Ryders: Now
Eve and Swizz Beatz on stage at 2019 Grammys.
Though the Ruff Ryders' zenith might seem like a chapter from yesteryears, their legacy reverberates through today's hip-hop culture. Waah Dean has ventured into motorcycle manufacturing. Swizz Beatz has been one of many producers dominating the hip-hop sound. Married and a new mom as of 2022, Eve continues to take on live performances and TV projects, playing a lead role on ABC's "Queens" from 2021 to 2022. DMX died of a heart attack in 2021.
---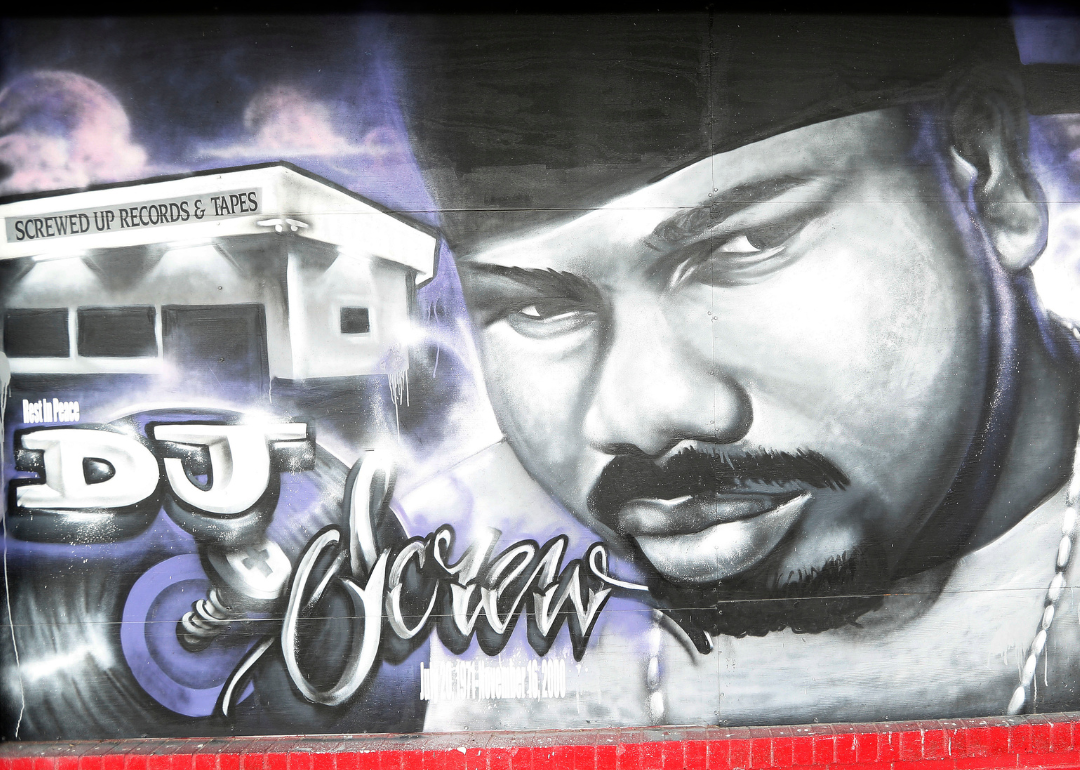 Karen Warren/Houston Chronicle via Getty Images
Screwed Up Click: Then
Wall mural at Screwed Up Records in Houston.
Originating from Houston, the Screwed Up Click, or S.U.C., led by the legendary DJ Screw, innovated hip-hop with their "chopped and screwed" technique—a slowed-down, psychedelic approach achieved through turntable manipulation, giving birth to tracks that reflected Houston's lean culture. DJ Screw's signature style highlighted local talents like Lil' Keke, Big Hawk, Fat Pat, Big Moe, Big Pokey, E.S.G., Lil' Flip, and Z-Ro. DJ Screw is best known for his 38-minute freestyle record, "June 27."
---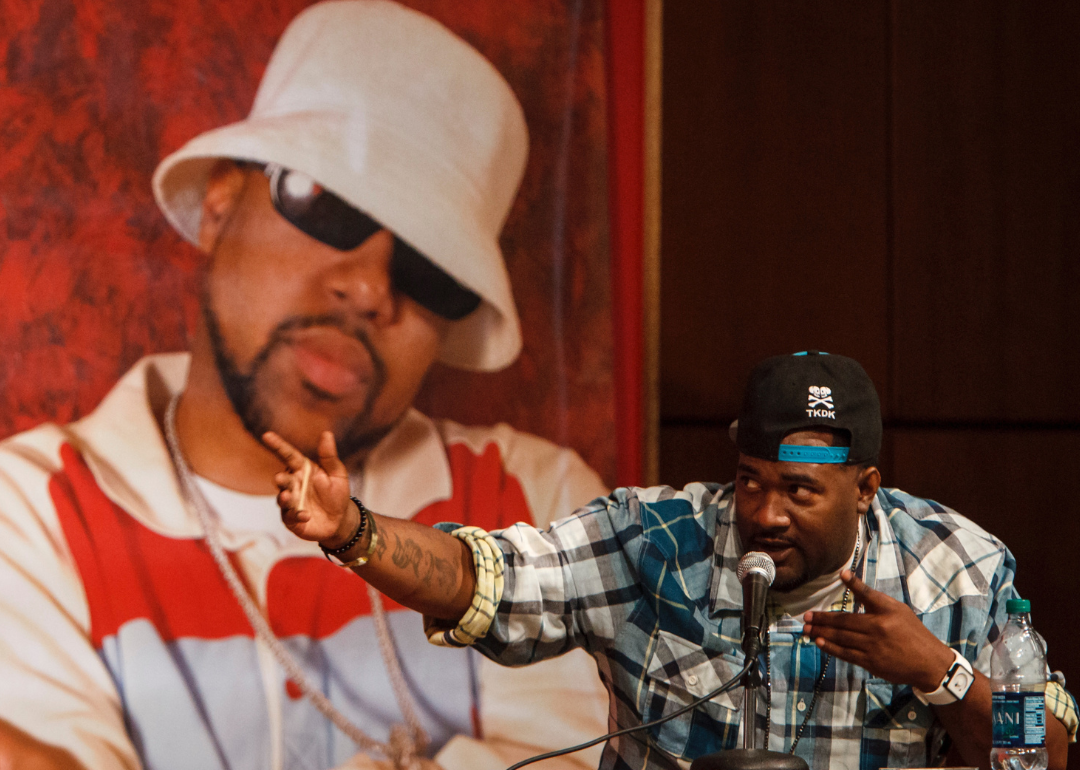 Michael Paulsen/Houston Chronicle via Getty Images
Screwed Up Click: Now
ESG speaks during the Awready!: Houston Hip Hop Conference.
Though DJ Screw died from an overdose in 2000, the influence of the S.U.C. lives on. Today's hip-hop landscape continues seeing artists draw inspiration from the "chopped and screwed" style and sound, as heard on Beyoncé's "I Been On" and A$AP Rocky's "Purple Swag." Introducing the world to Houston rappers, S.U.C. opened doors for new artists such as Travis Scott and Megan Thee Stallion.
---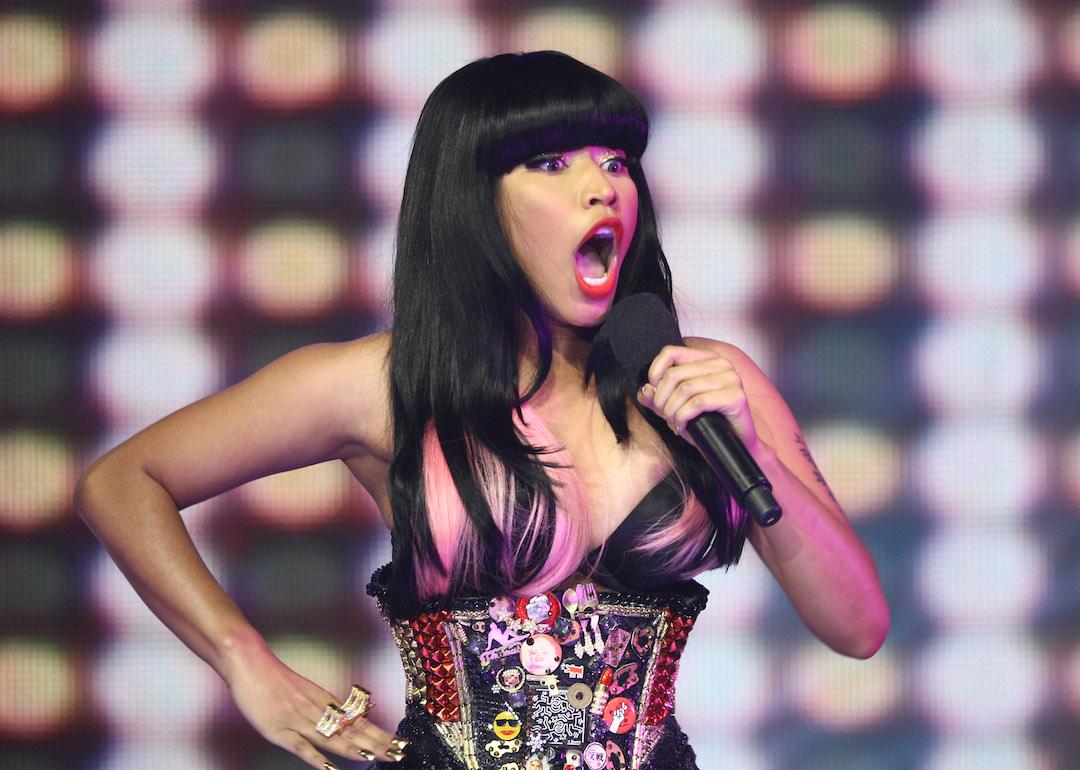 Neilson Barnard // Getty Images
Nicki Minaj: Then
Nicki Minaj performing on BET in 2009.
Emerging in the late 2000s as a protege of Lil Wayne, Nicki Minaj's "Beam Me Up Scotty" mixtape brought her popularity before a record deal. With a meteoric rise, her debut album, "Pink Friday," reached the top of the Billboard 200 in 2010. Filling in a gap after a decline of femme representation in hip-hop, she became a trailblazer in an industry dominated by men.
---

Theo Wargo // Getty Images for MTV/Paramount Global
Nicki Minaj: Now
Nicki Minaj performs at the 2022 MTV VMAs.
Nicki Minaj continues to dominate charts and airwaves. By 2019, she became the first woman artist with 100 appearances on the Billboard Hot 100. The rapper welcomed her first child in 2020, and two years later, she received MTV VMA's Video Vanguard Award. She also appears on the motion-picture soundtrack for the 2023 "Barbie" film with "Barbie World," a cut featuring her own protege, up-and-coming rapper Ice Spice.
---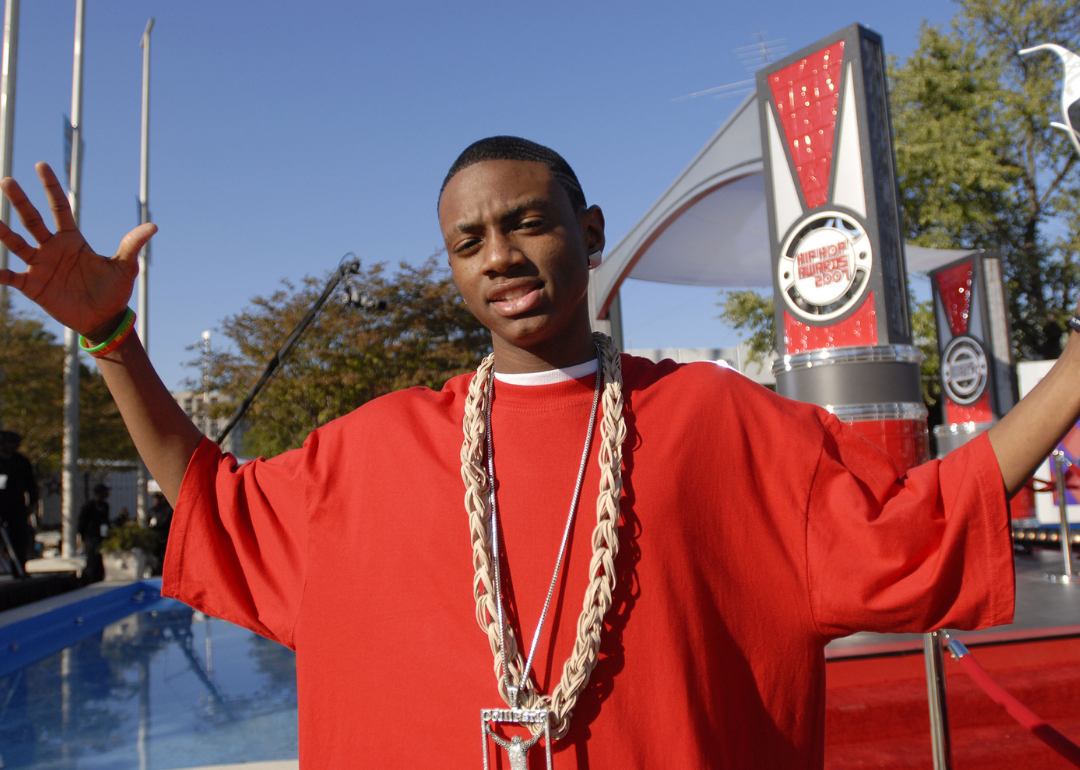 Frank Mullen/WireImage // Getty Images
Soulja Boy: Then
Soulja Boy at the 2007 BET Hip Hop Awards.
In 2007, Soulja Boy redefined the hip-hop landscape with his self-produced single "Crank That (Soulja Boy)," which took the internet by storm as one of the earliest viral rap sensations on platforms like YouTube. The single climbed to #1 on the Billboard Hot 100 and held for seven weeks. He was also at the forefront of rappers leveraging the internet, ushering in a new era where artists could use social media to propel their careers.
---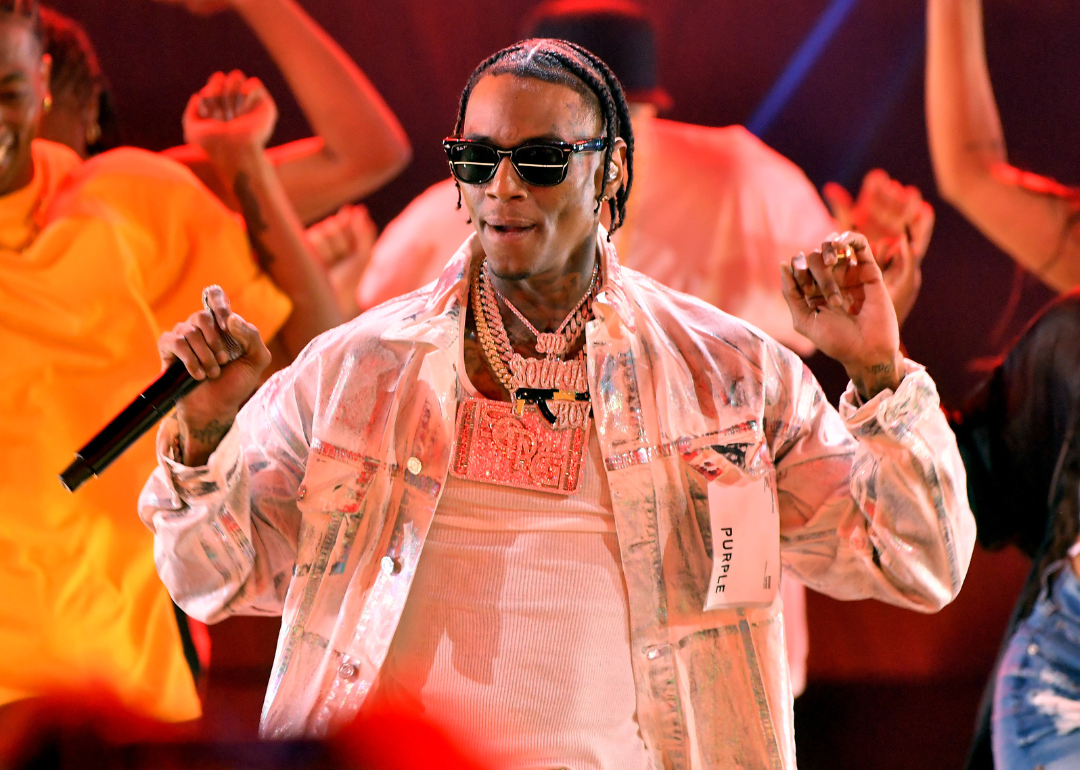 Paras Griffin // Getty Images for BET
Soulja Boy: Now
Soulja Boy performs at the 2023 BET Awards.
Today, Soulja Boy is considered the "Father of Internet Rap" for his early use of social media platforms to distribute his music and interact with fans, something he still does on today's popular platforms like TikTok. Since his youth, he's expanded beyond music into such entrepreneurial endeavors as NFTs and tech startups. While his musical output remains consistent with albums and mixtapes over the years, he is also recognized for his online presence, spawning internet challenges, memes, and being an active gamer and streamer.
Story editing by Carren Jao. Copy editing by Paris Close.
---