Trump says mitigation is working amid grim U.S. milestone of 10,000 virus deaths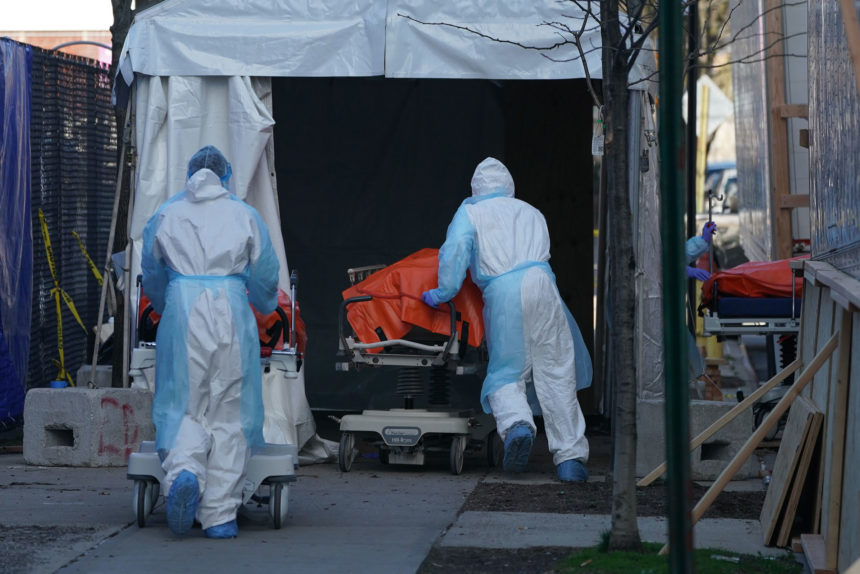 WASHINGTON, DC -- Mitigation efforts are showing signs of slowing the spread of the coronavirus, President Trump said Monday, as deaths in the U.S. climbed past 10,000, with around 350,000 confirmed infections.
He repeated his advice to Americans to practice social distancing to help stop the spread of the virus.
"Stay inside. Let's win this and let's get our country open as soon as we can. I think it's going to be sooner than people think," Trump said. "Again, light at the end of the tunnel."
The president became highly irritated with reporters asking about a Health and Human Services inspector general's report which documented various shortages in supplies in 323 hospitals across the country between March 23 and March 27.
The government is distributing millions of N95 respirators, masks, face shields, gowns and gloves, the president contended, without specifying where the equipment is going.
The U.S. has by far the most cases amid the global pandemic, according to data compiled by the Center for Systems Science and Engineering at Johns Hopkins University.
More than 1.3 million people around the world have been diagnosed with the virus - although the actual numbers are believed to be much higher due to testing shortages, many unreported cases and suspicions that some governments are hiding the scope of their nations' outbreaks.
More than 72,000 around the world have died, according to Johns Hopkins University's count.
Italy has the highest death toll in the world — over 16,500.