Doctors and nurses urge El Pasoans to 'Stay home for us'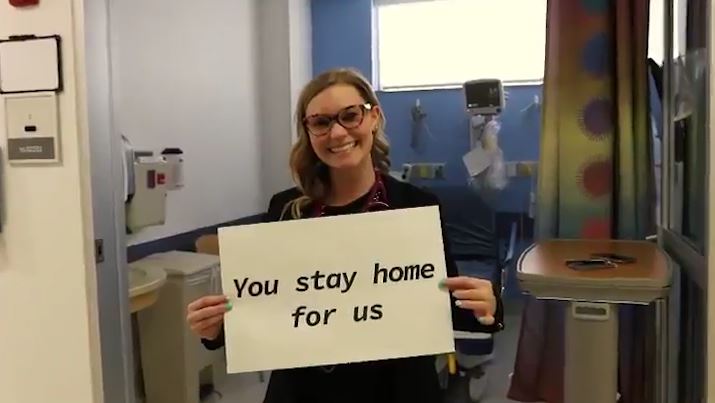 EL PASO, Texas - Dozens of nurses, doctors and healthcare providers are urging the public to stay home in order to stop the spread of the coronavirus.
"Our heroes don't wear capes," read a sign held by one healthcare provider. "They wear scrubs."
In a moving video posted to Twitter, University Medical Center wrote: "healthcare teams at hospitals... will be here until we are through this public health challenge with novel coronavirus."
The note assured that University Medical Center of El Paso, El Paso Children's Hospital, Texas Tech Physicians, and other providers " are here to care for our Borderland."