Red light camera equipment still on El Paso streets months after being outlawed in Texas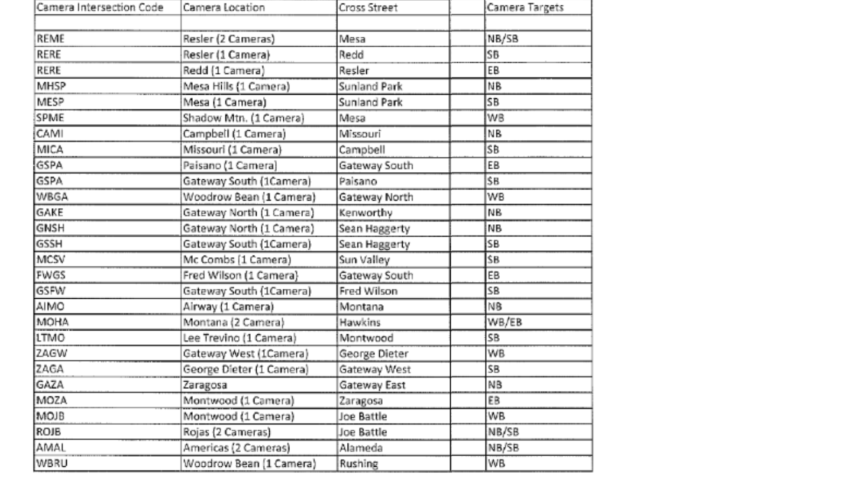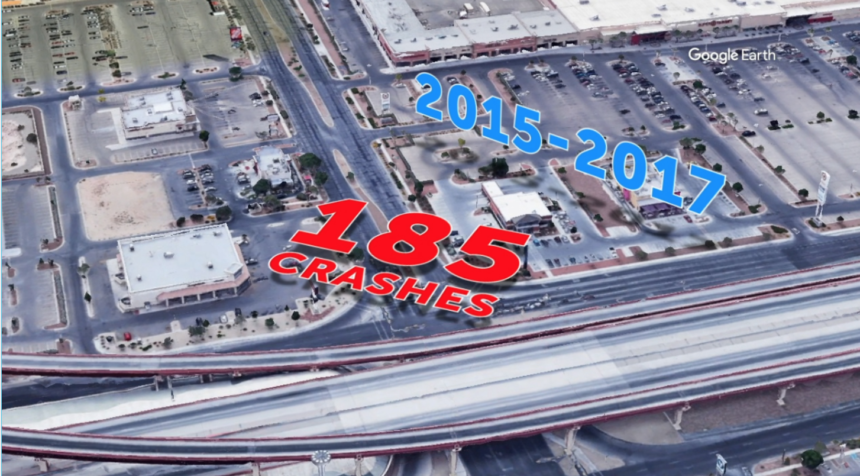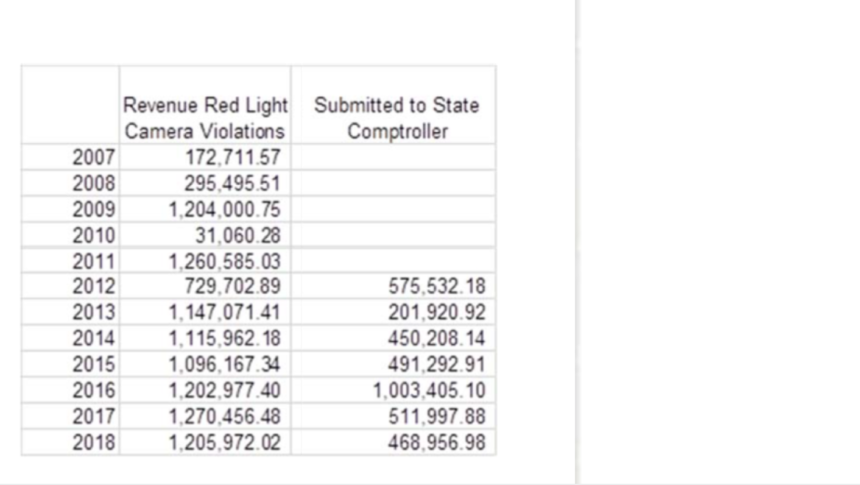 EL PASO, Texas -- It's been almost seven months since Texas Gov. Greg Abbott banned so-called red light cameras in Texas. Now, after a six-month "wind-up" agreement between the city of El Paso and Redlfex Traffic Systems, those lights are supposed to be coming down.
Texas House Bill 1631 was signed into law on June 2, and went into effect immediately.
Before a citation went out, a police officer would review the footage.
"The officer without a doubt, knew certainly that there was a red light violation committed and that's when the citations were then issued," said Sgt. Enrique Carillo with the El Paso Police Department. "The person receiving the citation could still contest the violation."
According to the bill analysis, supporters of the bill said the cameras, "deprive citizens of their due process rights," adding, "An individual is forced to face a camera, rather than an officer who was present at the scene, as their accuser and is presumed guilty until proven innocent."
The analysis states the removal of the cameras will make communities safer as the red light camera program increases rear-end crashes, and "would prevent cities from being incentivized to issue tickets to increase revenues."
However, opponents say red light cameras improve public safety by fixing driver behavior and assisting law enforcement. The removal of the cameras, opponents say, "would cost the Trauma Facility and EMS Account millions of dollars each year, according to the fiscal note."
There were 32 cameras installed in some of El Paso's busiest intersections in 2006.
Carillo told ABC-7, "Those particular intersections were chosen based on the number of traffic crashes that had occurred there. So, those were the best sites, that's how they were selected."
Intersections like Montwood/Joe Battle are one of the locations with the highest number of recorded crashes. In the two year period from 2015-2017, red light cameras registered 185 crashes there, according to El Paso Inc.
Police told ABC-7 that number would've been higher without the camera system.
"It deterred people from running a red light, or thinking twice, knowing their photo would be captured and their plates and they'd be issued a citation," said Carillo.
The deterrent now, signs warning people that red light cameras were present and the equipment left behind.
Police said the cameras were removed, but Redflex Traffic Systems, the company contracted to run the program, left the rest of the equipment behind.
Just recently, the "wind-pp" agreement was extended by three months "to ensure the proper removal" of the equipment, according to Lt. Steven Schmidt with El Paso police.
City spokesperson Laure Cruz-Acosta told ABC-7 it's Redflex's responsibility to take the gear down and pay for any costs involved, and added that it has taken Redflex time to take down cameras in every Texas city the company contracted with.
"It's not something that we are going to look to make up, it's lost, it's gone," said Carillo. "It was good to have because did it make streets safer? We think it did."
From 2007 to 2018, the red light camera program generated nearly $11 million in revenue, according to El Paso Inc.
According to documents obtained by the ABC-7 I-Team, 50% of the revenue went to the Texas Trauma Fund to pay for training grants for Emergency Medical Services (EMS) and other training programs. The other half went to the city and could have been used to fund traffic safety programs, leasing the equipment and maintaining upkeep of the cameras.
If you received a red light citation before June 1, the city website states payment is still required.