Police say woman's ex-boyfriend was stabbed to death by current boyfriend in northeast El Paso home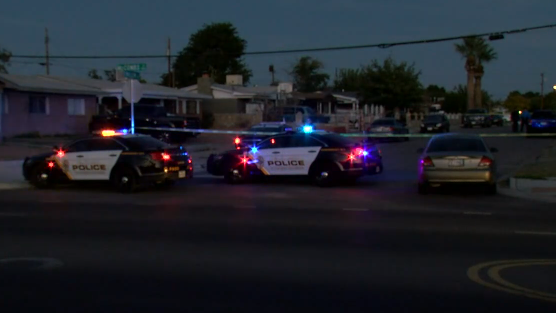 EL PASO, Texas -- Turns out an intruder stabbed to death in a northeast El Paso home on Tuesday afternoon had something in common with the man who killed him -- namely, a woman.
According to police investigators, the stabbing victim is the ex-boyfriend of the woman living in the home at 5804 Swallow Lane, while the stabbing suspect is the woman's current boyfriend.
Authorities on Wednesday identified the man killed as 49-year-old Robert Lewis Morgan, while the suspect taken into custody following the stabbing was listed simply as a 71-year-old man on a police incident report.
Morgan was the woman's ex-boyfriend and the unnamed 71-year-old is her current boyfriend, the police statement indicated.
A police spokesman said it now would be up to the district attorney to determine whether to file charges in the case given the circumstances. Detectives released the 71-year-old suspect after questioning him.
Investigators on Wednesday said they believe Morgan entered the home through an unlocked door and confronted the older man. A fight broke out between the pair that ended in the stabbing.
"Morgan died at the scene and the 71-year-old left at the behest of his girlfriend," said Sgt. Enrique Carillo. "The 71-year-old drove to a nearby 7-11 store, reported the stabbing and surrendered to responding officers."