'I thought it was a dream': Friends remember 13-year-old El Paso boy struck crossing street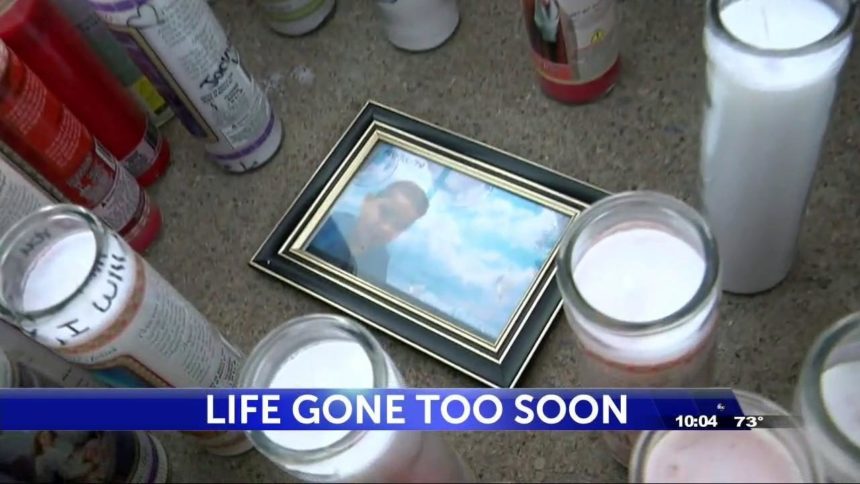 EL PASO, Texas -- Students from Terrace Hills Middle School held a vigil for 13-year-old Brian Velasquez on Sunday evening. 
Velasquez was struck by a pickup truck on Dyer Street in northeast El Paso Tuesday night. He was taken to University Medical Center where he later died.
Dozens of Brian's classmates, along with parents, gathered at the intersection where Brian was struck to remember his life.
"We wanted to do something special for him," said Jaynette Corrona, a friend of Velasquez.
"We decided to make a flyer and post it on social media so people could come and join us."
"I'm really happy that so (many) people came," said Leah Soto, another friend of Velasquez, almost in tears. "To see how much people supported Brian...It really touches my heart to see how (many) people came," Soto said.
Velasquez's friends told ABC-7 they were at a loss for words when they heard the news that he had died.
"I thought it was a dream, like I couldn't believe that it was Brian," Corrona said. "He was always, he made us smile. "If we were sad he would tell us it's OK and make sure we were happy."
Candles that spell out Brian's name and posters with memories of love laid at a busy intersection for everyone to see, showing how much Brian meant to others.
His friends wishing they could speak to him one more time.
'You'll always stay in our hearts, forever and ever," one friend said.
"We miss you so much," Corrona said.
Brian's family has set up a GoFundMe to help pay for his funeral expenses.