El Pasoan writes book based on love letters sent by her father to her mother during World War II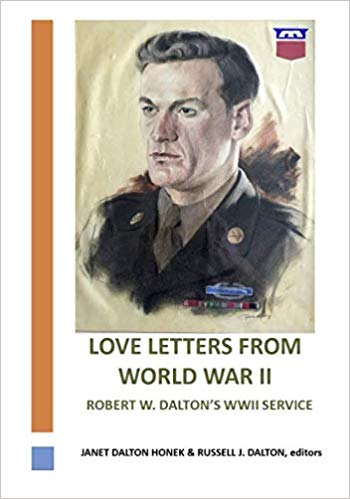 EL PASO, Texas - A daughter's discovery of letters sent nearly every day by her father to her mother during his time in the U.S. Army in World War II is the basis for a book co-authored with her brother. "Love Letters from World War II: Robert Dalton's WWII Service" is written by Janet Dalton and Russell Dalton.
Robert "Bob" Dalton and Alfreda "Sandy" Dalton were part of the Greatest Generation. After Sandy passed away in 2018, Janet found a trove of letters that Bob sent during his service in World War II. The letters provide an intimate first-person account of how an average GI experienced the war and its aftermath, illustrated with his original drawings and photos. The almost daily letters start with his induction in October 1944 through to his return in May 1946. Each letter begins and ends with his love for his wife and the daughter that he left behind to fight in Patton's Third Army. In his own words, this book offers a soldier's perspective of boot camp, the battle to defeat the Third Reich, life in postwar Germany (and the U.S. Army), and relations with the family back home – and most importantly how World War II touched all their lives.
The book is available on Amazon https://www.amazon.com/dp/1650156626/. Janet Dalton appeared on ABC-7 at Four to discuss the book.