44 'retired' NIH research chimps in Alamogordo are seriously ill, may never get to sanctuary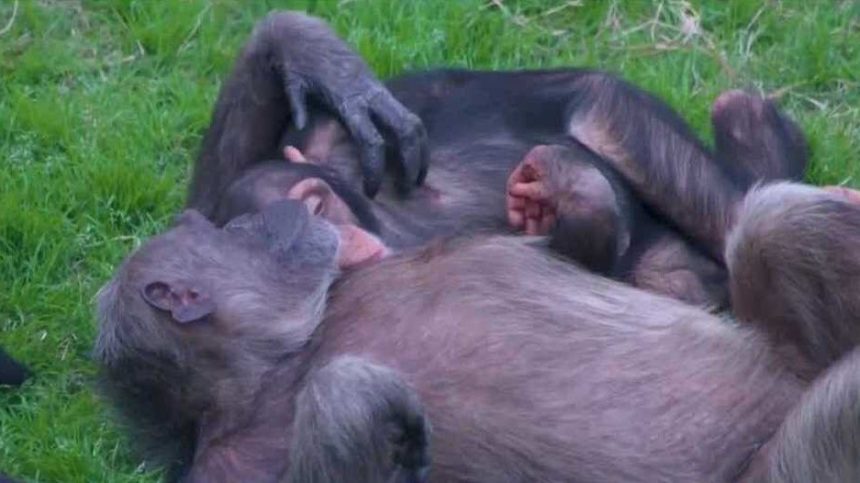 ALAMOGORDO, New Mexico — Chimpanzees have been used for decades for biomedical research and testing.
But now that that National Institutes of Health is no longer supporting that research, the now retired chimps are being allowed to live out the rest of their days at sanctuaries.
However, that's not the case for dozens of chimps in Alamogordo, ABC affiliate KOAT reported.
Since the NIH stopped using chimps for testing, it has moved hundreds of them to sanctuaries.
The NIH ruled on Thursday that the 44 remaining at the Alamogordo Primate Facility were too sick or too old to be moved.
"When you think about all that they've suffered through, the least that they deserve is the chance at a better quality of life," said Laura Bonar of Animal Protection of New Mexico.
Bonar said the chimps at the Alamogordo facility have been used for everything from testing of infectious diseases and street drugs to crash testing for seat belts.
"When you look back at the medical records of the individual chimpanzees, what you see is that their lives were like torture," Bonar said.
Those who survived were moved to places like Chimp Haven in Louisiana and Save The Chimps in Florida.
These sanctuaries provide a better quality of living with large outdoor living areas and forests.
They even allow the chimps to build nests like they would in the wild.
"Those kinds of activities, they're are not able to do right now in Alamogordo," Bonar said.
If the NIH's decision stands, the final 44 chimps in Alamogordo will never get to go.
The NIH's website said many of these chimps have developed serious chronic conditions, and some are considered geriatric.
But Bonar said there's no way to determine what the move would do for their lifespan.
"Some of them may have weeks or months left to live. Some of them may have years left to live and may do wonderful in sanctuary and recover," Bonar said.
According to the NIH website, it's not about the money.
The cost per chimp per day at the Alamogordo facility is $55.42. At Chimp Haven it's $41.72.
So Bonar thinks it's about something else.
"They're only looking at the negatives. They're only looking at the risk. They're not looking at all the positives that the chimpanzees would get to experience," Bonar said.
The chimps are owned by the federal government so the only way this could change is if enough people contact their senators and representatives in Washington, D.C., and demand the chimps get to live out their final days in as close to a habitat as they would have in the wild.