55 new virus cases reported in New Mexico, bringing state total to 191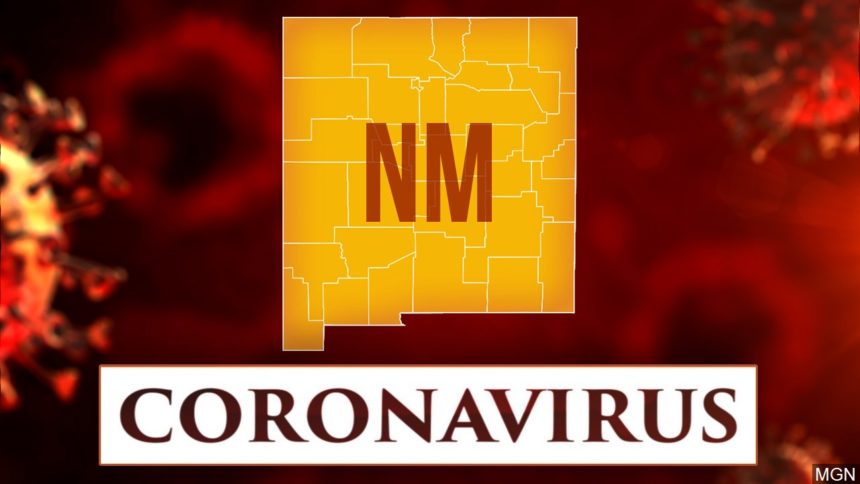 SANTA FE, New Mexico — The state of New Mexico's tally of confirmed coronavirus infections climbed to at least 191 residents on Friday after 55 new cases were announced.
The state has seen only one virus-related death so far, with infections concentrated in the Albuquerque, Santa Fe and Las Cruces areas.
However, none of the new cases announced Friday occurred in Dona Ana County, where the infection total remained at 16. Here are the counties where new cases were reported:
27 new cases in Bernalillo County
1 new case in Cibola County
1 new case in Eddy County
1 new case in Lea County
2 new cases in McKinley County
1 new case in Rio Arriba County
1 new case in Roosevelt County
5 new cases in Sandoval County
3 new cases in San Juan County
7 new cases in Santa Fe County
5 new cases in Taos County
1 new case in Valencia County
To view the total number of confirmed cases in each county of the state, you can click here.
Health officials said some of the state's cases are the result of community spread and they urged New Mexicans to follow the governor's recently issued stay-at-home order.
Officials indicated 17 of the individuals with the virus are currently hospitalized across the state.
Health authorities noted that New Mexicans who are showing symptoms of coronavirus, including fever, cough, or shortness of breath, should call their health care provider or call the state department of health hotline at 855-600-3453.