Doña Ana County, fueled by meat plant & college outbreaks, leads New Mexico in new virus cases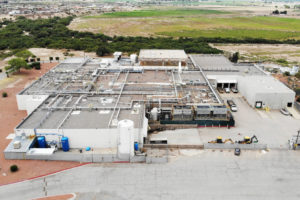 SANTA FE, New Mexico -- New Mexico health officials reported a spike of 40 new coronavirus cases in Doña Ana County on Thursday, likely fueled by outbreaks at a meatpacking plant and at local education institutions.
The additional infections brought Doña Ana County's virus caseload total to 362. Doña Ana led all counties in the state in new cases on Thursday, contributing to 163 statewide for a total to date of 6,472 across New Mexico.
Just a short time before releasing that data, state officials confirmed to ABC-7 that 57 workers had now tested positive for coronavius at the Stampede Meat plant in Santa Teresa, where an outbreak was first confirmed earlier this month.
Officials said 24 of those cases at the plant involve New Mexico residents, which contributed significantly to Doña Ana County's daily case count.
In addition, officials at New Mexico State University earlier Thursday had disclosed 12 infections in the Las Cruces area that also contributed to the Doña Ana County tally.
Doña Ana County has just two virus fatalities to date, holding steady on a day when New Mexico reported 11 new deaths across the state. Those deaths, which were all concentrated in the Albuquerque metro and northwest counties that sit along the hard-hit Navajo Nation, brought New Mexico's fatality total to 294.
In southern New Mexico, health leaders also continued to track virus outbreaks at two detention facilities. On Thursday there were 20 new cases reported at the Otero County Prison for 79 total, and there were four new cases at Otero County ICE Processing Center for a total of 66.
Local emergency management officials noted that hotspots in the Santa Teresa/Sunland Park and Chaparral areas accounted for at least 193 of Doña Ana County's cases to date. The first area is home to the meat plant and the other is where the pair of detention facilities is located.