5 NFL fantasy players to avoid drafting in 2023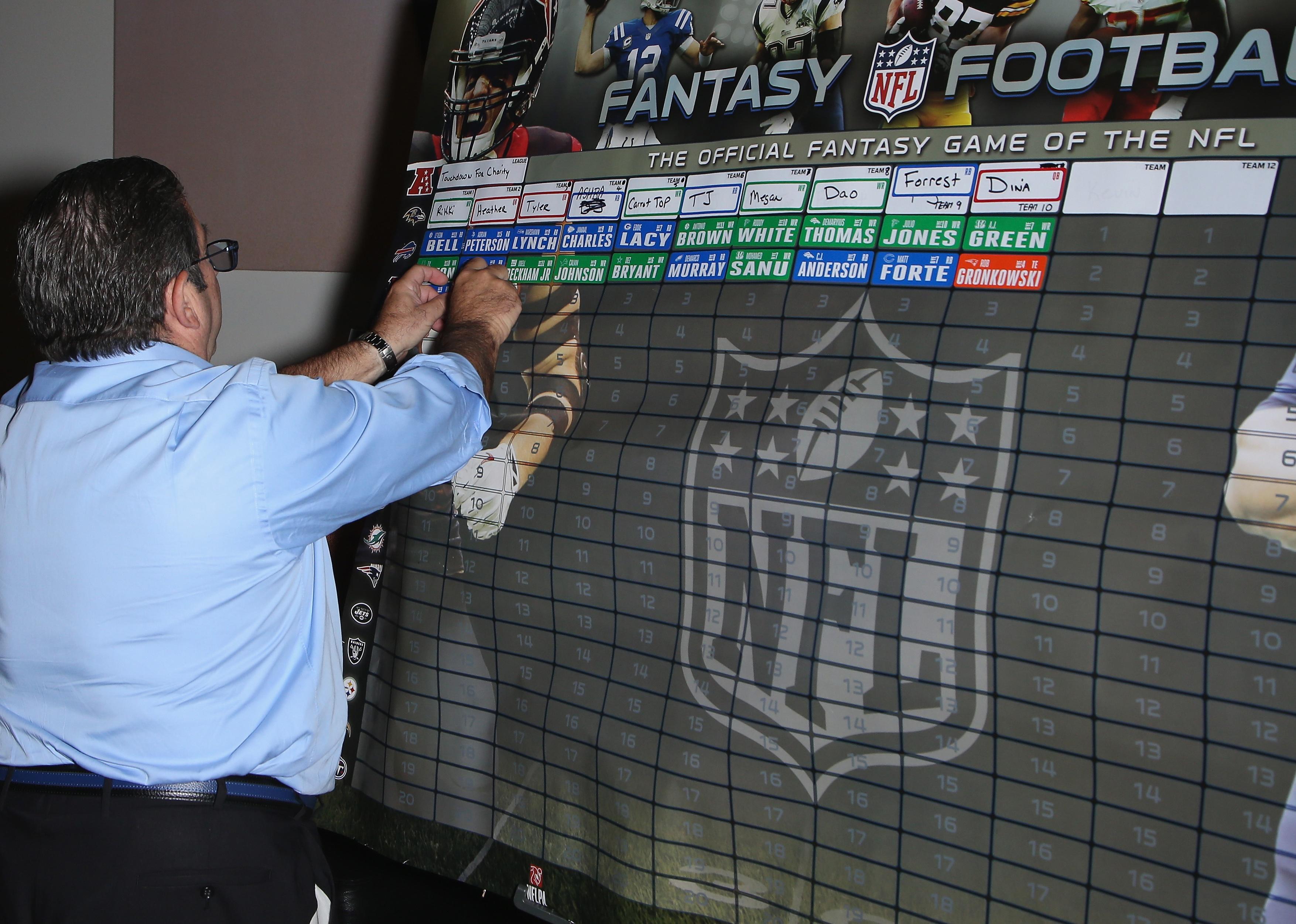 Gabe Ginsberg // Getty Images
5 NFL fantasy players to avoid drafting in 2023
Touchdown for Charity's celebrity fantasy football draft board.
Fantasy football has captivated sports fans across America since its inception in 1962 by Bill Winkenbach, a minority owner of the then-Oakland Raiders. Winkenbach is said to have created the game, originally called GOPPPL (Greater Oakland Professional Pigskin Prognosticators League), with some friends in a New York City hotel.
Since then, fantasy football has brought together millions of people from around the world who adore rooting for their favorite players and teams. The game has established a competitive spirit among the more than 62 million people who partake in fantasy sports in North America annually. The abundance of information about fantasy football has intensified the desire of its fans to construct a perfect lineup.
OddsSeeker compiled a list of five NFL fantasy players to avoid drafting in 2023. Fantasy points were based on standard scoring in 2022. The average draft position in 2023 was compiled using data from FantasyData.
The upcoming NFL season is poised to have fantasy football fans at the edge of their seats. Teams led by well-acquainted players, like quarterback Patrick Mahomes and the Kansas City Chiefs, could render strong results for fantasy fans. However, familiar faces with new teams—like Aaron Rodgers and the New York Jets—could present a unique opportunity for millions of players.
As fantasy fans build their rosters and look for a competitive advantage ahead of the upcoming NFL season, knowing what players to avoid drafting could make a difference in success or failure.
---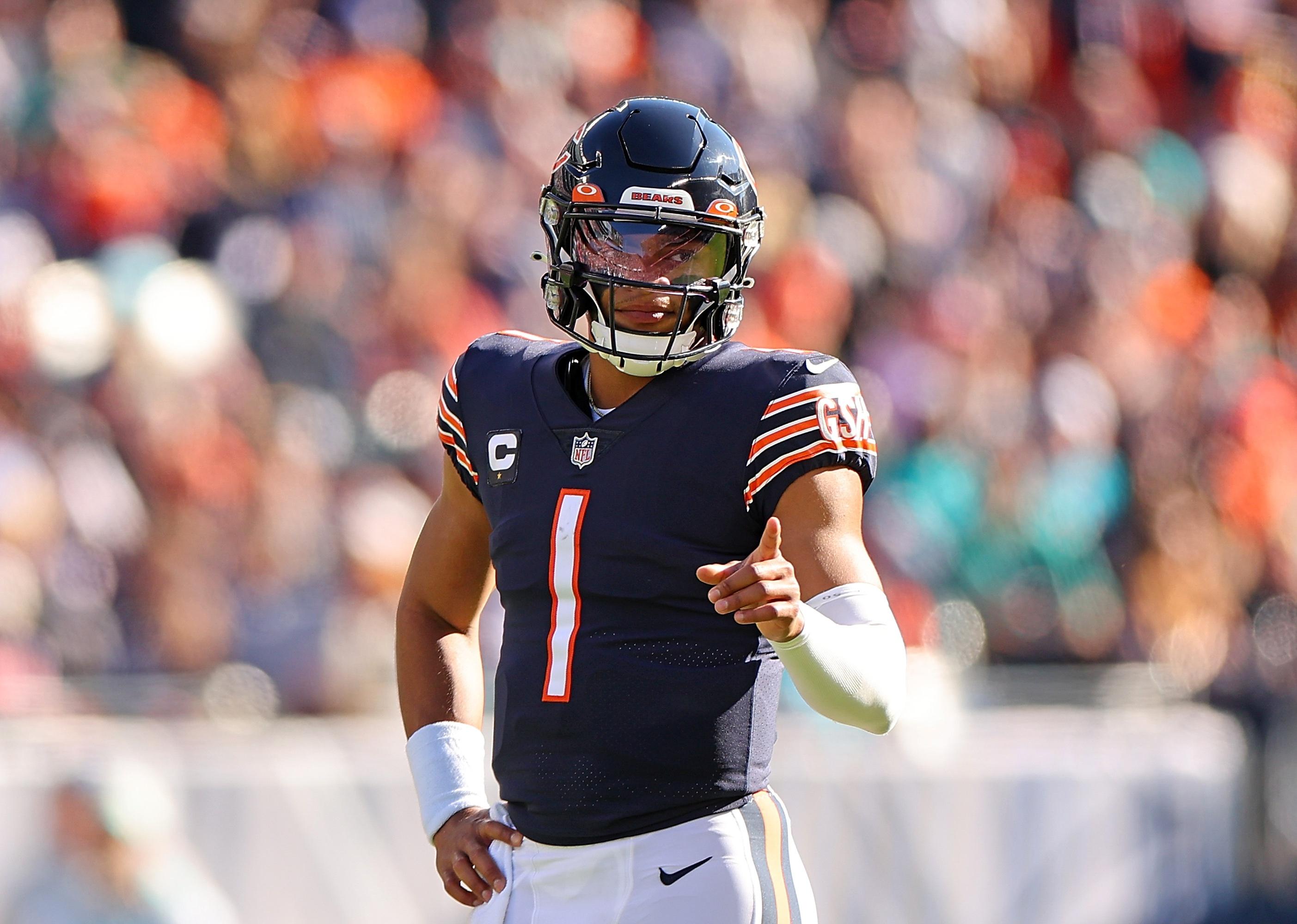 Michael Reaves // Getty Images
Justin Fields
Justin Fields #1 of the Chicago Bears reacts after a play.
– Fantasy points 2022: 295.9
– Positional rank 2023: QB6
– Team: Chicago Bears
Fields, who was drafted with the 11th overall pick of the 2021 NFL Draft, has showcased moments of brilliance on the field with his athleticism but has yet to produce consistent results in the passing game. The Georgia native rushed for 1,143 yards in 2022—which led all NFL quarterbacks—but threw for only 2,242 yards, ranking 26th among the league's signal callers.
Fields could continue to produce similar passing results in 2023 with a Bears roster that has struggled with injuries at wide receiver and features young talent on the offensive line.
---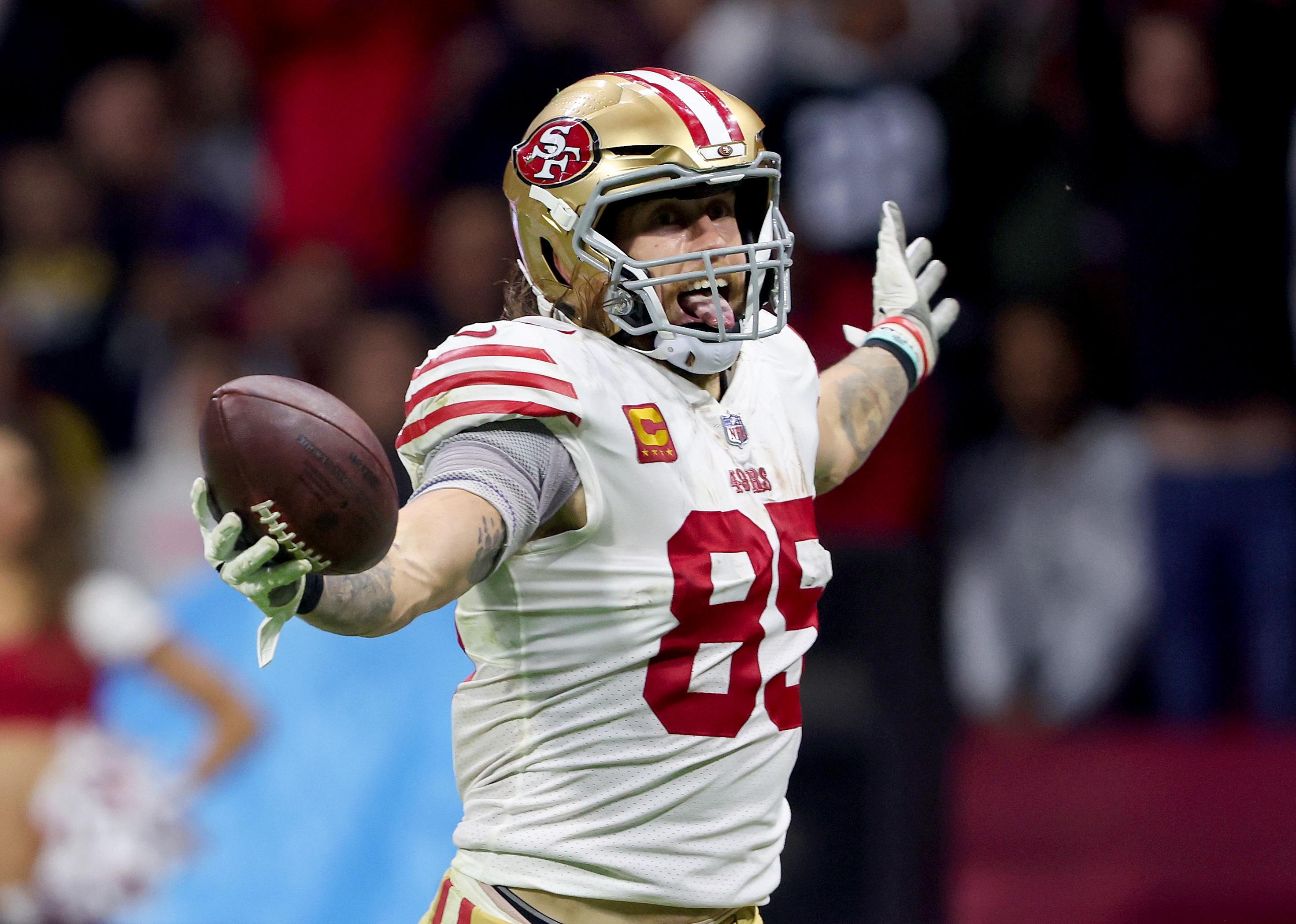 Sean M. Haffey // Getty Images
George Kittle
George Kittle #85 of the San Francisco 49ers scores a touchdown.
– Fantasy points 2022: 140.5
– Positional rank 2023: TE4
– Team: San Francisco 49ers
The four-time Pro Bowler is no stranger to success but could take a step back in 2023. Kittle has emerged as a premier tight end with 5,254 career receiving yards paired with 31 touchdowns. However, the Iowa product could suffer from the success of his teammates.
The 49ers enter the 2023 season with a potent, well-rounded offense. The group, led by quarterback Brock Purdy, features wide receiver Deebo Samuel and midseason addition running back Christian McCaffrey. Together, the pair produced 11 touchdowns with San Francisco in 2022. Receiver Brandon Aiyuk will also bolster the 49ers' offense.
---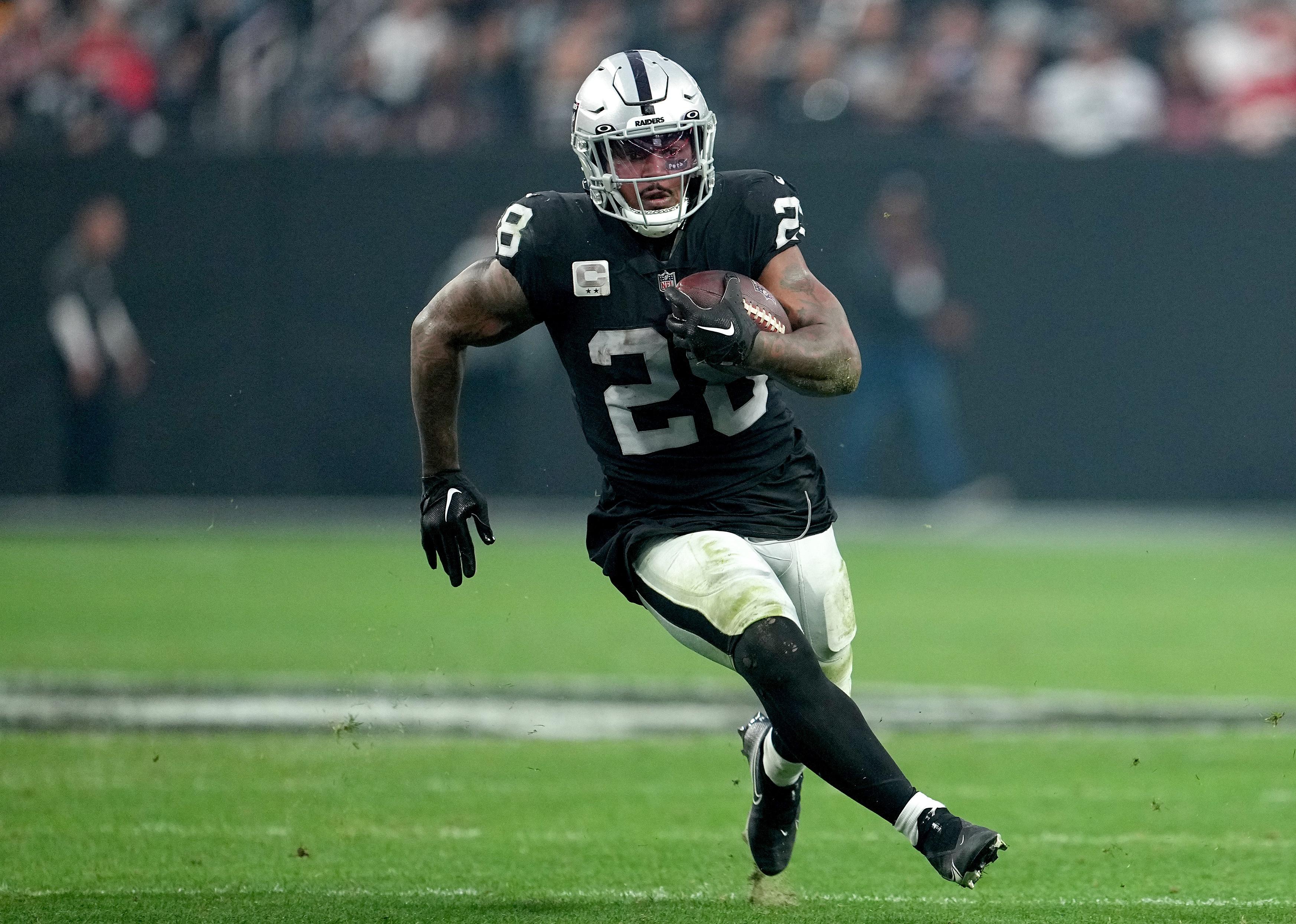 Jeff Bottari // Getty Images
Josh Jacobs
Josh Jacobs #28 of the Las Vegas Raiders carries the ball.
– Fantasy points 2022: 275.3
– Positional rank 2023: RB9
– Team: Las Vegas Raiders
Jacobs finished last season as the NFL's rushing leader with 1,653 yards. The two-time Pro Bowler became arguably the league's best running back causing a contentious offseason relationship between Jacobs and the Raiders due to compensation disputes. As a result, Jacobs has missed out on training camp ahead of the upcoming season.
The absence of Jacobs from the team this summer could hinder his early season production. Until his return, questions will continue to loom regarding his ability to manufacture similar results from last year in 2023.
---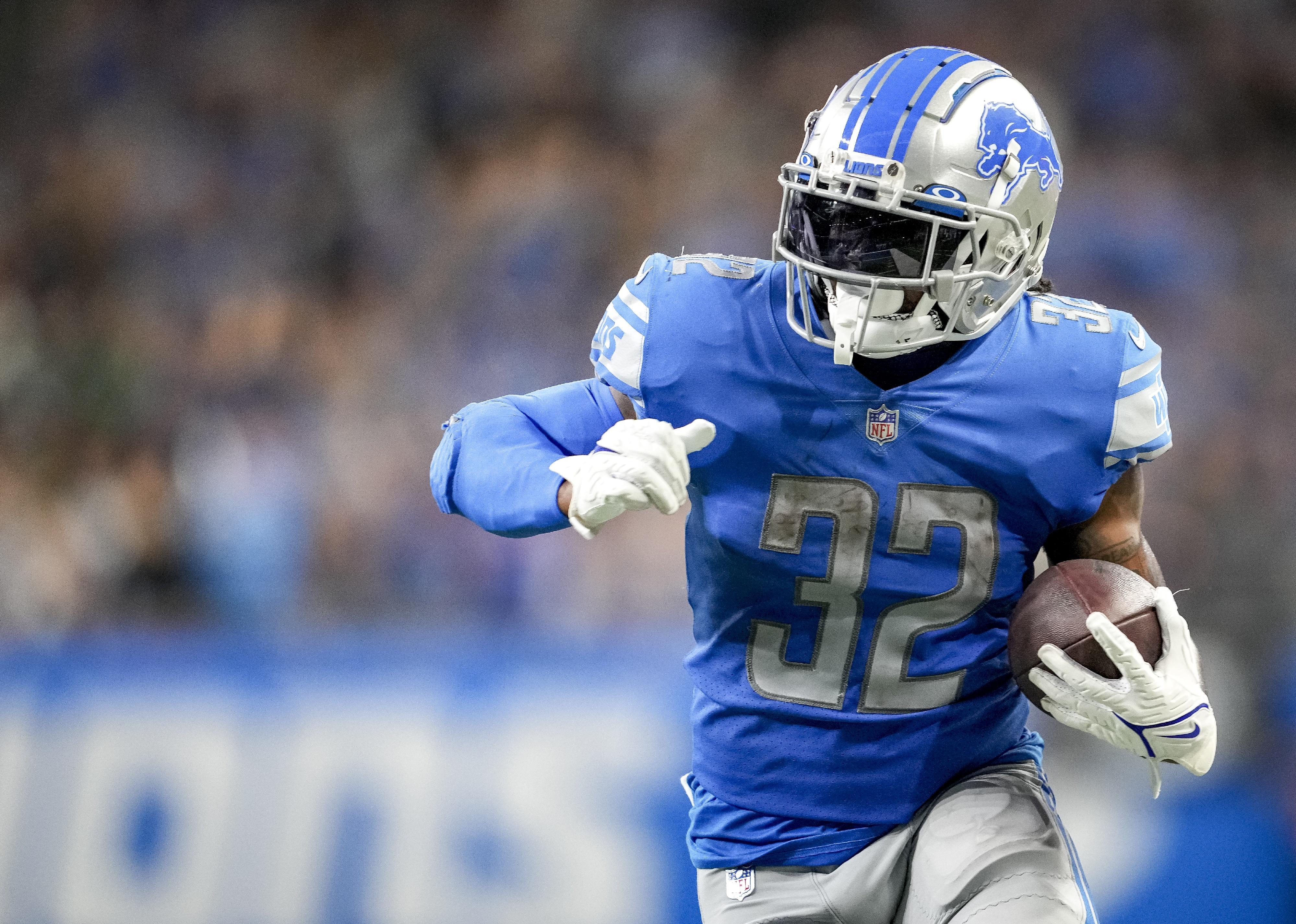 Nic Antaya // Getty Images
D'Andre Swift
D'Andre Swift #32 of the Detroit Lions runs the ball.
– Fantasy points 2022: 143.1
– Positional rank 2023: RB21
– Team: Philadelphia Eagles
Swift's time in the NFL has correlated with mixed results due to a stint with the Detroit Lions that produced only 1,680 rushing yards in three seasons with the team. The Lions' inability to feature Swift prominently in the offense led to a trade to the Eagles in April.
Despite the change of scenery, Swift is now part of an Eagles roster that features three other proven running backs: Kenneth Gainwell, Rashaad Penny, and Boston Scott. The team is also led by quarterback Jalen Hurts, who has also showcased his ability to run the ball with 13 rushing touchdowns in 2022. The setup of the offense makes Swift a player to avoid ahead of a new fantasy season.
---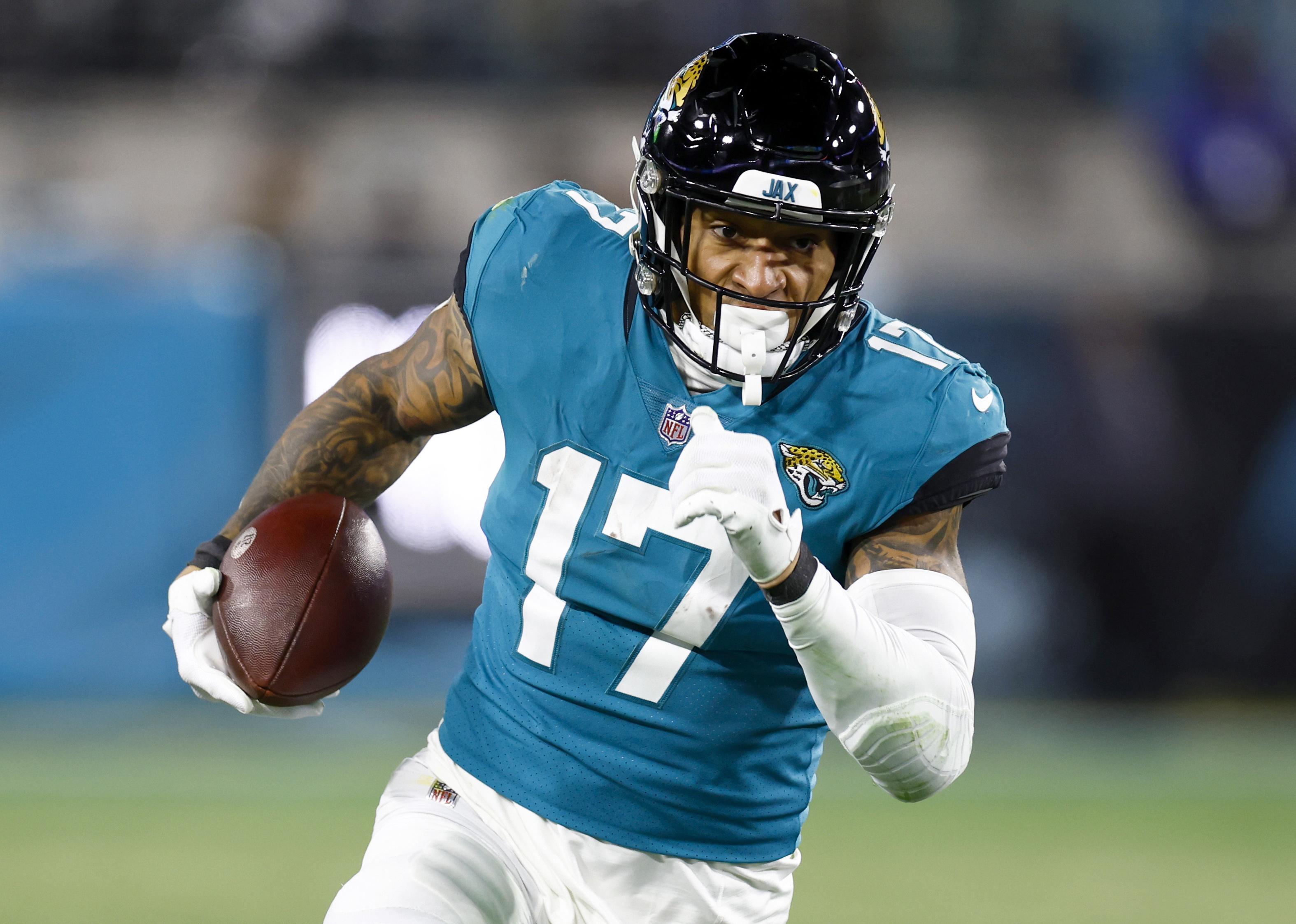 Douglas P. DeFelice // Getty Images
Evan Engram
Evan Engram #17 of the Jacksonville Jaguars carries the ball.
– Fantasy points 2022: 103.9
– Positional rank 2023: TE8
– Team: Jacksonville Jaguars
The Mississippi product is coming off his best season in the NFL after reeling in 776 receiving yards and four touchdowns in 2022. After a lowly start to last season, the Jaguars rallied off five consecutive wins to clinch a playoff berth behind a pass-happy offense led by quarterback Trevor Lawrence.
Engram, who was an integral part of that offense, could struggle to improve on last season with the addition of wide receiver Calvin Ridley. The Jaguars' new offensive threat, who missed the entire 2022 season due to a gambling suspension, has amassed 3,342 career receiving yards in four seasons. Ridley's arrival could hamper Engram's production.
Data reporting by Karim Noorani. Story editing by Jeffrey Smith. Copy editing by Robert Wickwire. Photo selection by Clarese Moller.
This story originally appeared on OddsSeeker and was produced and
distributed in partnership with Stacker Studio.
---